That's right folks, yesterday was also the Age of Sigmar Open Day, and now you can see even more of the new Nighthaunt Army in glorious detail right here. If it has wraith, ghast, or gheist in the name, we've got it for you today.
The Age of Sigmar Open Day marks the official launch of the new edition. Two new Battletomes are up for pre-order, and as you'll doubtless see, we're talking about them right here on the site. But we've also got the latest from the Open Day. We got a glimpse of some of the new units on both sides of the Soul Wars. So get your rods and cones ready because here come some sweet Age of Sigmar Flavored photons.
via Warhammer Community
First up, the big one that's super exciting. The Black Coach, which brings back the terror I felt watching the end of Darby O'Gill and the Little People.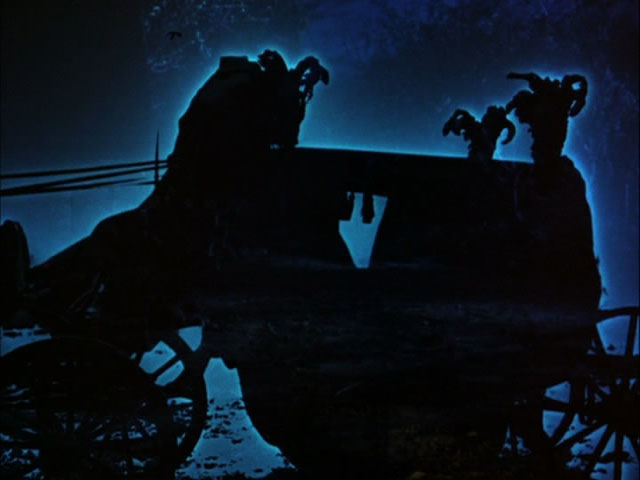 And now for comparison here's the model.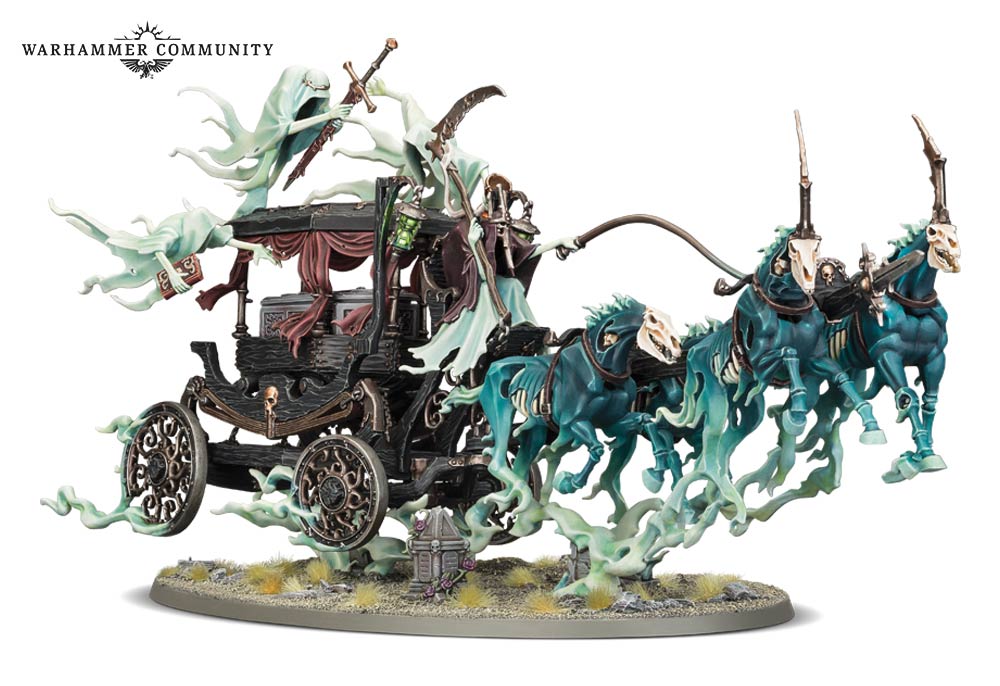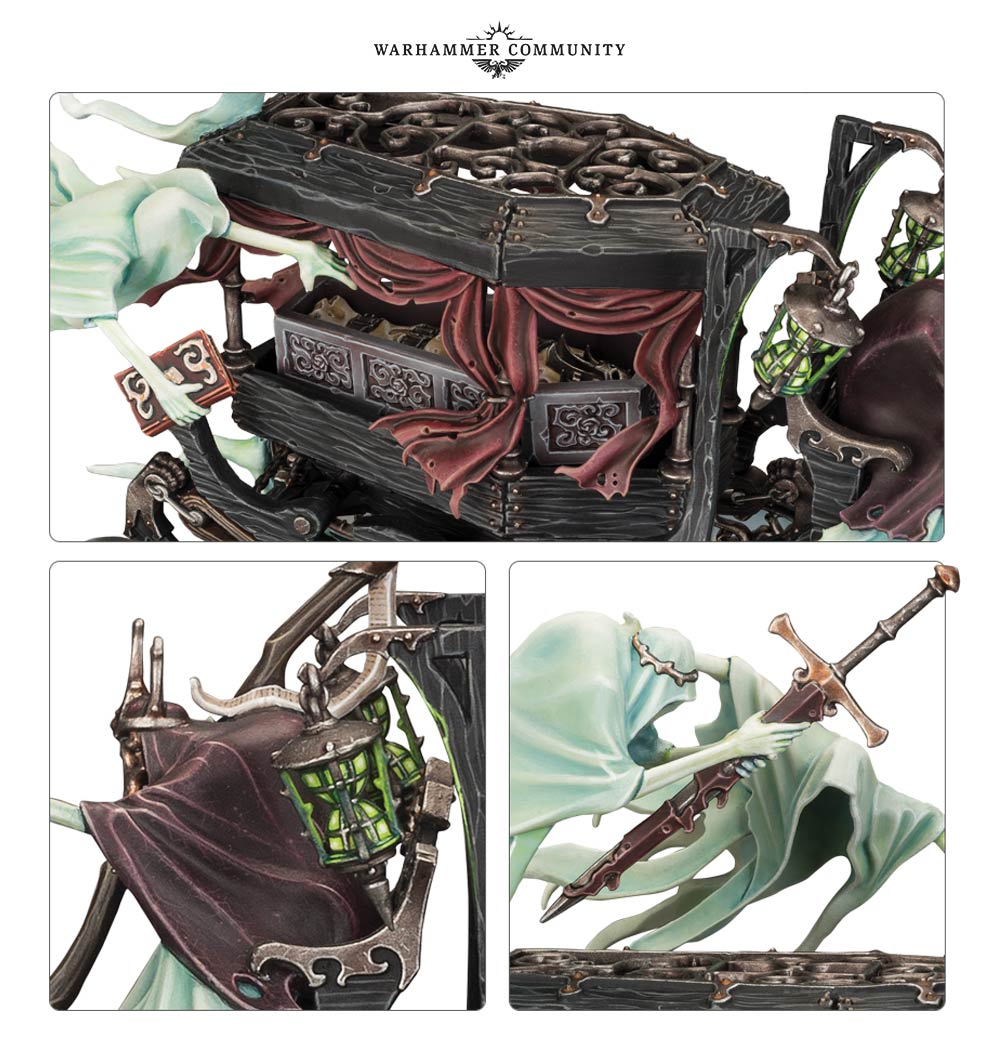 Right down to the terrifying nightmare horses and everything. I can't look at this thing–it's one of the first moments of genuine terror I can remember feeling. Those horses… their ghastly neighing and champing…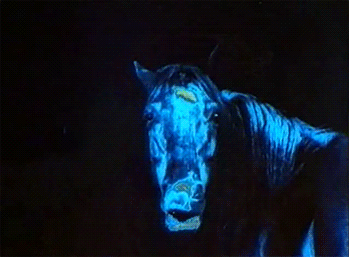 Alright but enough of that. Time for more g-g-g–ghosts. We have Dreadblade Harrows, Dreadscythe Harridans, and Bladegheist Revenants, which I am definitely never going to accidentally say the wrong name of ever.
And then you've got the Stormcast models as well. Including a look at the multipart kits that will soon be available outside of the Soul Wars box–you'll get more options to customize your units with and can get your lightningfriends ready to go spread the word (and hammers) of Sigmar.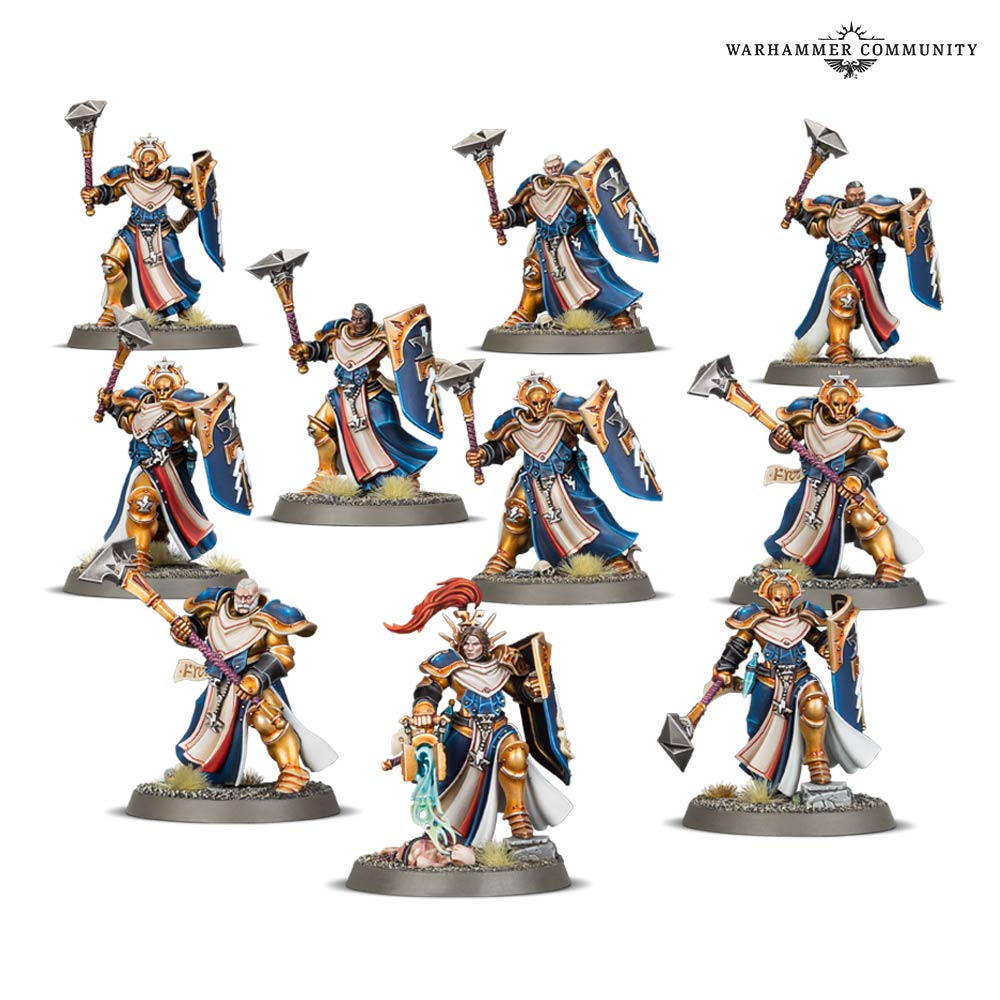 That Sequitor leader looks amazing with that energy pouring out of her lantern. You've also got the Evocators on AND off Dracolines.
But wait there's more. This is the artificer expansion pack, featuring a Lord Ordinator, Lightning Ballista, and the Knight Arcanum on Tauralon, who can be built from the Aventis Firestrike Kit.
I am really digging the new Sacrosanct models. At any rate, these are all going to be out soon enough–but you can get your first looks right here. So saddle up and get ready to war for some souls.
Every time you see a soul in the art, it looks to be glowing, so I guess the Souls they are warring over aren't very Dark Souls.