The numbers are in folks, there are massive profits for GW this year, making it their biggest ever.
This is a very short post with only the breaking news and links.  We will dig much deeper into this report in the days ahead.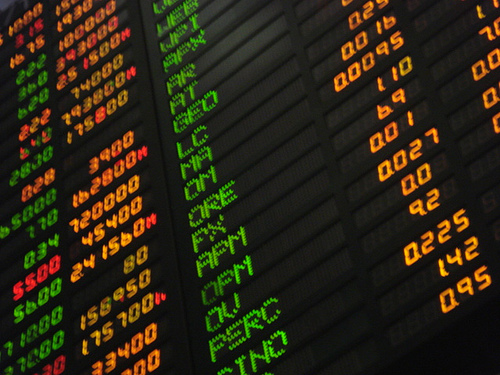 Some top level numbers: (2017 vs 2018)
Revenue: +39%
Operating Profit (pre exceptional items & royalties) +109%
Operating Profit +95%
Earnings per share: +95%
Sales Channel Reports:
Retail: +26%
Trade Sales: +53%
Mail-order (web store): +36%
Excerpts from the CEO:
"We believe our IP to be among the best in the world.
The Warhammer settings are incredibly rich and evocative backdrops. They're populated by more than three decades of fantastical characters and comprise of thousands of exciting narratives. Going forward, we want to make it easier than ever for people to engage with and immerse themselves in our IP. To that end, I have a small, senior team to help me find new partners to help us bring the worlds of Warhammer to life like never before. Together, we'll explore animation, live action and more, while ensuring we do no harm to our core miniatures business."
Merchandising and marketing
When we say marketing at GW, we mean informing, engaging and inspiring our global community. Our commitment to talking with our customers has never been stronger, and their response never more positive. Warhammer-community.com has become the real home of Warhammer content online, with over 70 million page views in 2017/18 from almost 5 million users supported by tens of millions of interactions on social media.
In addition to the business end of marketing, I've also allowed our team some space to have some fun. They certainly made the most of the opportunity: a Christmas video featuring a choir was followed by a goldfish related product tease and some chocolate Space Marines on April Fools Day. With well over 1 million views, they certainly helped reinforce a message of a GW that doesn't take itself too seriously.
Trade
Sales increased by 54% during the year (57% at constant currency). We delivered growth in every major country we sell our products in thanks to the hard work of our telesales teams in Memphis, Nottingham and Sydney. Sales to trade accounts which sell primarily online continue to perform well.
Yearly Review
"So far so good, and our feet remain firmly on the ground.
Our business and our Warhammer Hobby are in great shape, the best shape either has been for some time and as we stride in to the year ahead with more energy, ideas and drive, it's clear to me that we're only just getting started. It has been another exciting year building on the progress we have made over the last few years. We have surpassed the expectations which I set the business on appointment in January 2015, so I have set the bar higher: exciting times.
I am pleased to report record constant currency sales, profit, cash generation and returns to shareholders. It has taken a long time to reach £200m+ sales, and at a record 29%+ core operating profit percentage rate, we've proven again we can grow sales, maintain our gross margin and manage our costs at the same time. It also shows clearly our operational gearing. This has only been possible through the hard work and commitment of the entire Games Workshop global team. I'm incredibly thankful for and proud of their efforts – as they should be themselves. Thank you.
Our passion for Games Workshop and unwavering focus have delivered profitable sales growth for the second year running across all of our sales channels. There have been no silver bullets, more the relentless pursuit of designing, making and selling an ever better range of Warhammer miniatures. Together, we have remained focused on documenting and executing an exciting global operational plan covering all areas of the business. We've driven improvements in product quality, the number of new products we launch in a year, provided the highest levels of customer service and delivered online content in a tone that's given us and our customers a very broad smile.
We are doing our best to make it sustainable. However, we are now in unchartered waters, doing everything we can to ensure our success is maintained. The challenge of managing global sales volume growth at the same time as delivering a step change in our capacity (not forgetting delivering major IT projects) is, I hope you appreciate, a fair challenge. I've strengthened my senior team, adding broader skills in IT and merchandising and logistics and added over 20 additional heads in operations, support and marketing. It would be unrealistic, if not daft, of me to promise that we can continue to grow at the rates we have reported over the last two years. I am not, however, planning to scale down our ambitions, I am just informing you of the back drop."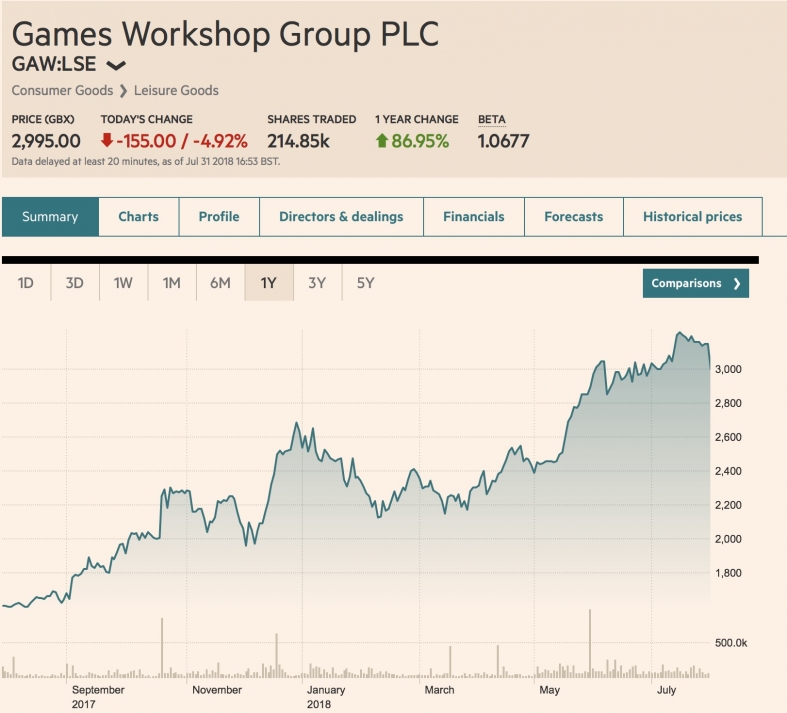 Games Workshop 12 Month Stock Price
Looks like releasing two new editions of a game is pretty good for business. What do you think? How's GW doing? Have your say in the comments.