The online retail and streaming giant has snagged another sci-fi property. Simon Stålenhag's art has inspired a kids on bikes style RPG, now it's going to be a limited series.

Amazon has ordered eight, one hour episodes based on the world Stålenhag has created with his art. It will be led by Mark Romanek (who is mostly known for his work in the music industry – he directed Scream for Michael Jackson and the video for Closer by Nine Inch Nails, among many others), and written by Nathaniel Halpern (Legion).
The universe combines futuristic tech and giant robots with retro vehicles and characters that look like they're out of the 1980s and 1990s. His style isn't sensationalized – remove the giant robots and it could be a scene out of every day life from the era. The town the artist has created has a story, residents, culture – each piece is a slice of life there.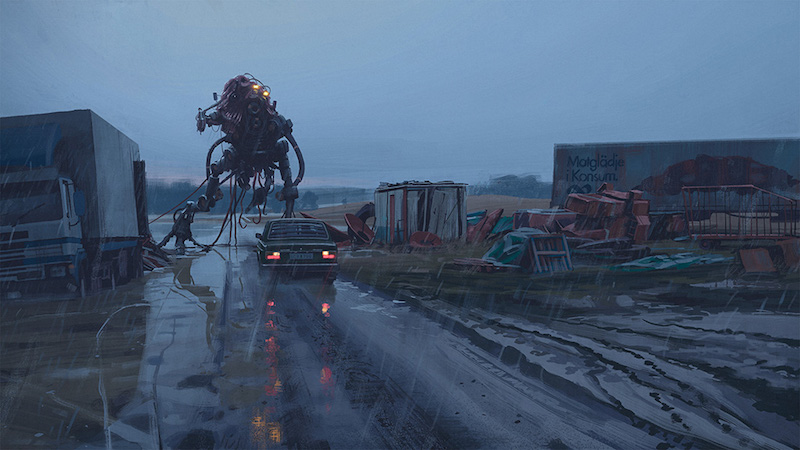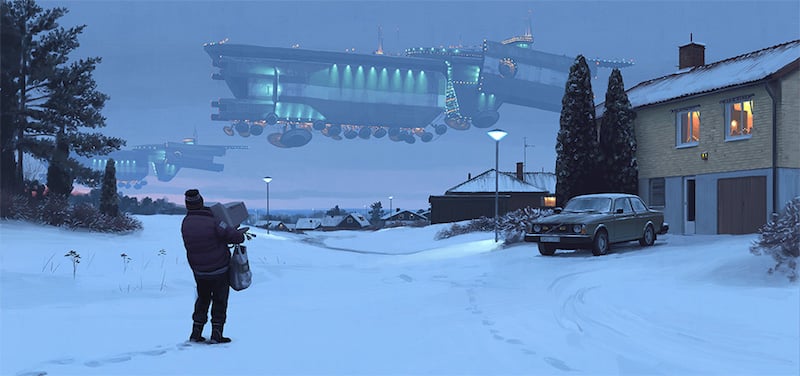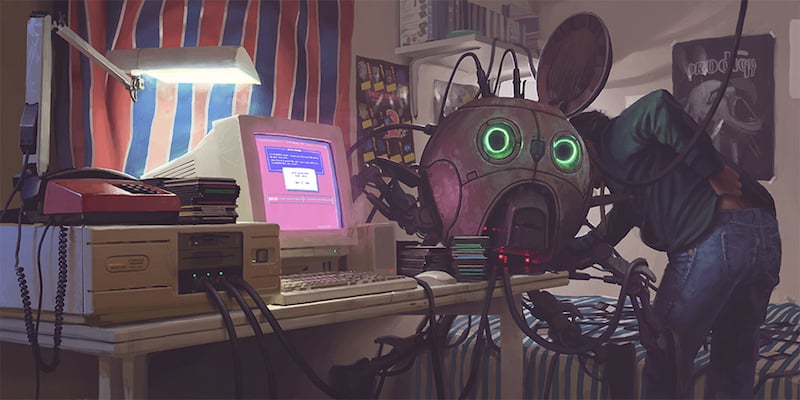 While it's a loose source for a series compared to a comic book or a novel, it has story boards that can be worked off of. And, in the words of Sharon Tal Yguado at Amazon: "Nathaniel [Halpern] is a gifted storyteller who shares our passion for creating soulful, human stories that push the boundaries of genre programming and we're thrilled to be working with him on this series." I agree. He's done fantastic work on Legion – he can make something great here.
Amazon studios has a lot on their plate right now; they've announced a mix of projects including the huge undertaking of a multi-season Lord of the Rings series, and projects based on work by William Gibson, Stephen King, and Liu Cixin this year. Jeff Bezos' race to beat Netflix – who garnered more Emmy noms this year than any other network/service – is in full swing.