Hello BoLS readers!  Got another one ready to roll. This is a Nurgle 40k army, heavily converted by the client.  Not only huge, but lots of love, care, and creativity in the conversions. So come see the legendary Hexfleet Virules.
Even unpainted it is very impressive, so I wanted to share before I get to work. The client has been collecting and converting this army over the past 7 years, and recently finally put the finishing touches on, packed it up, and sent it off to me to get painted! He loves the army so much it has its own blog – Hexfleet Virules. There he posts updates, thoughts, and ideas over the course of building the army (and soon, playing with it). You can find a link here to his facebook version, but you can also find it on Bolter and Chainsword.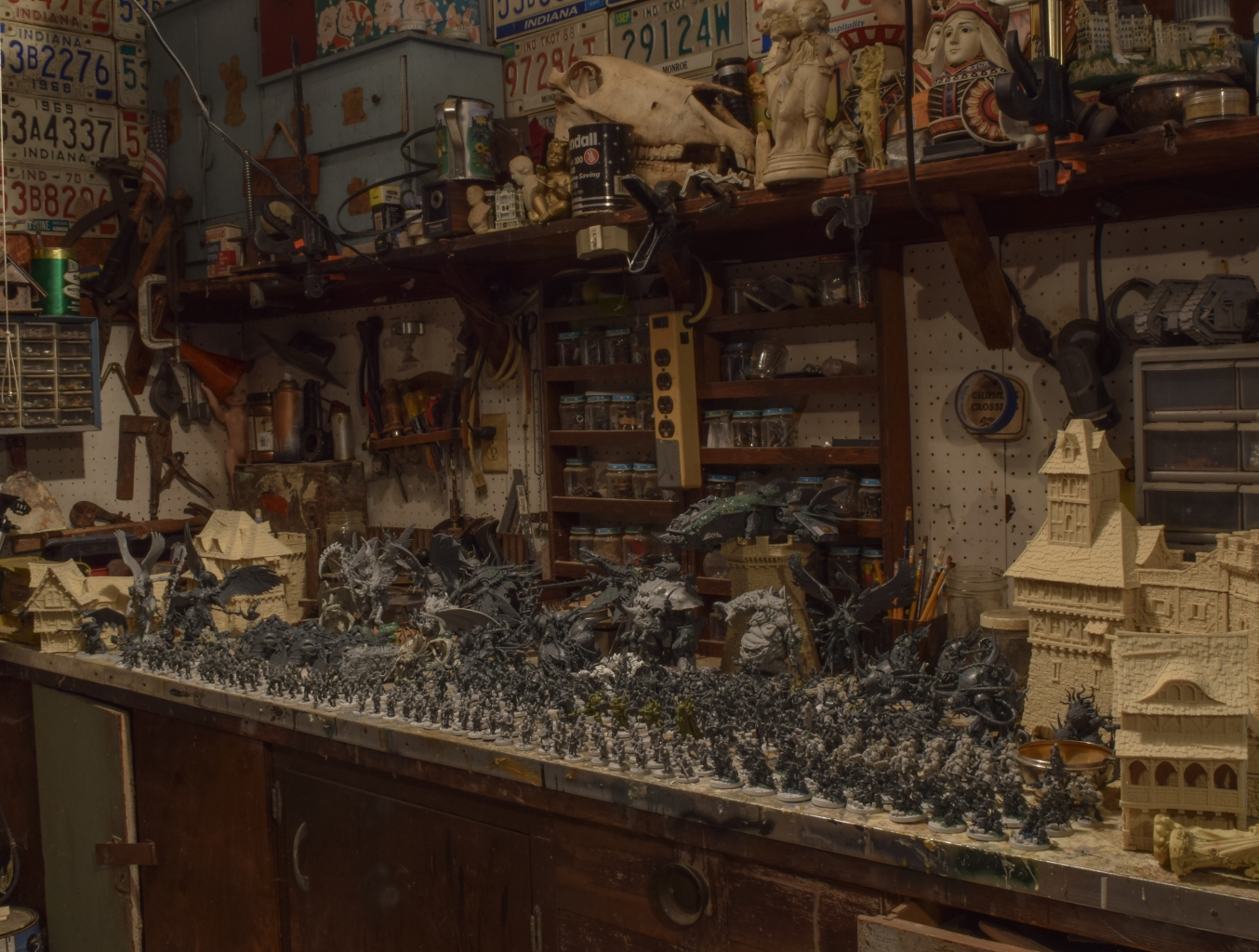 Really amazing stuff in the conversions, so I'd urge everyone interested in Nurgle to check out the conversion WIP photos on his blog of the different units. You can see what I would guess to be pounds of green stuff involved, as well as excellent skill working it into these infested monstrosities.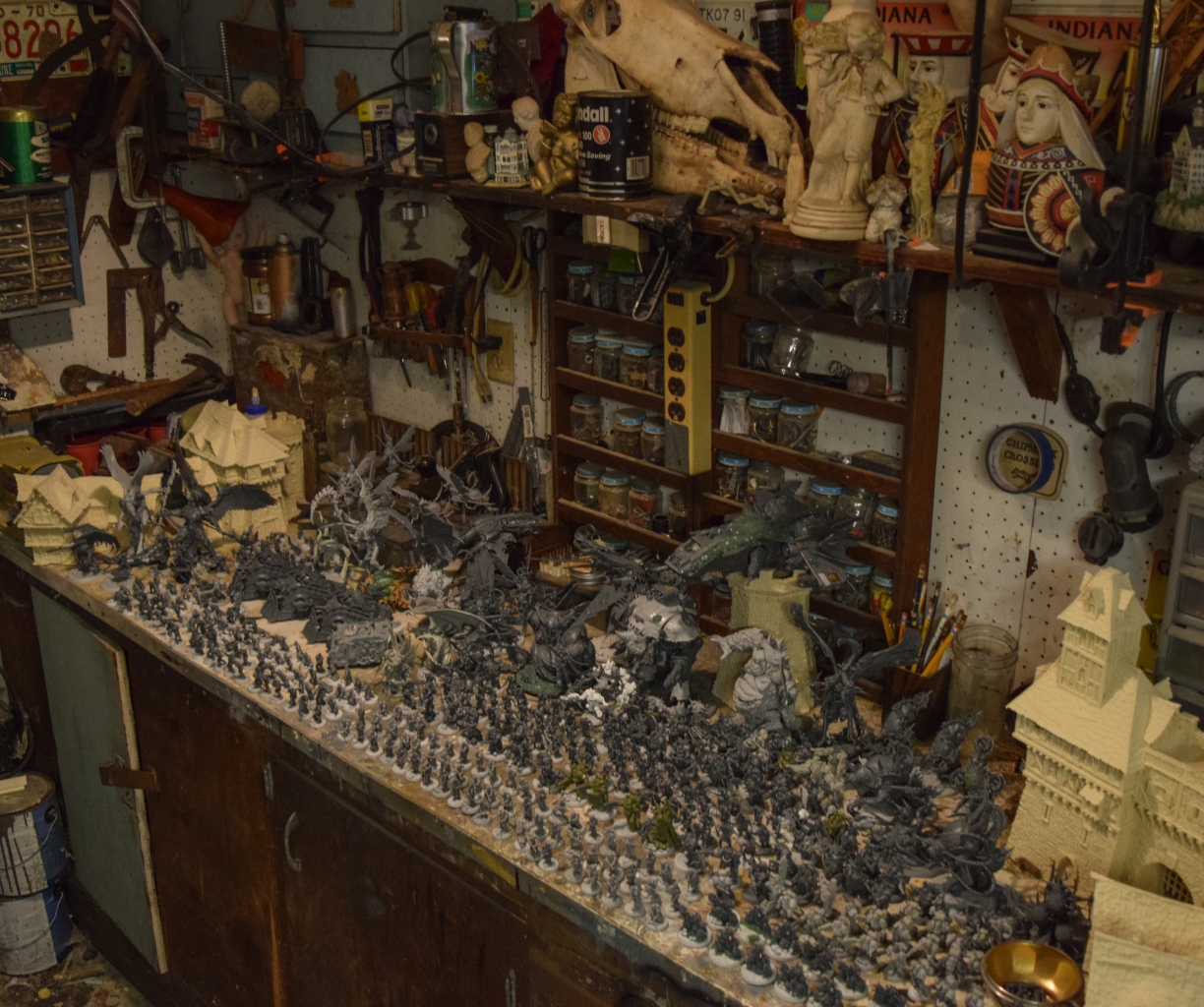 Quite an honor, to say the least, to be able to paint such an army, and add the other half of creativity and love.  Should make for some exciting work, great pictures, and of course I will need to make a fancy new backdrop to celebrate. You can expect to see more progress posted as that goes down. Going to be quite the experience from start to finish, so I will keep this short and get to work!  See you soon for updates and work in progress photos of the new backdrop for these guys!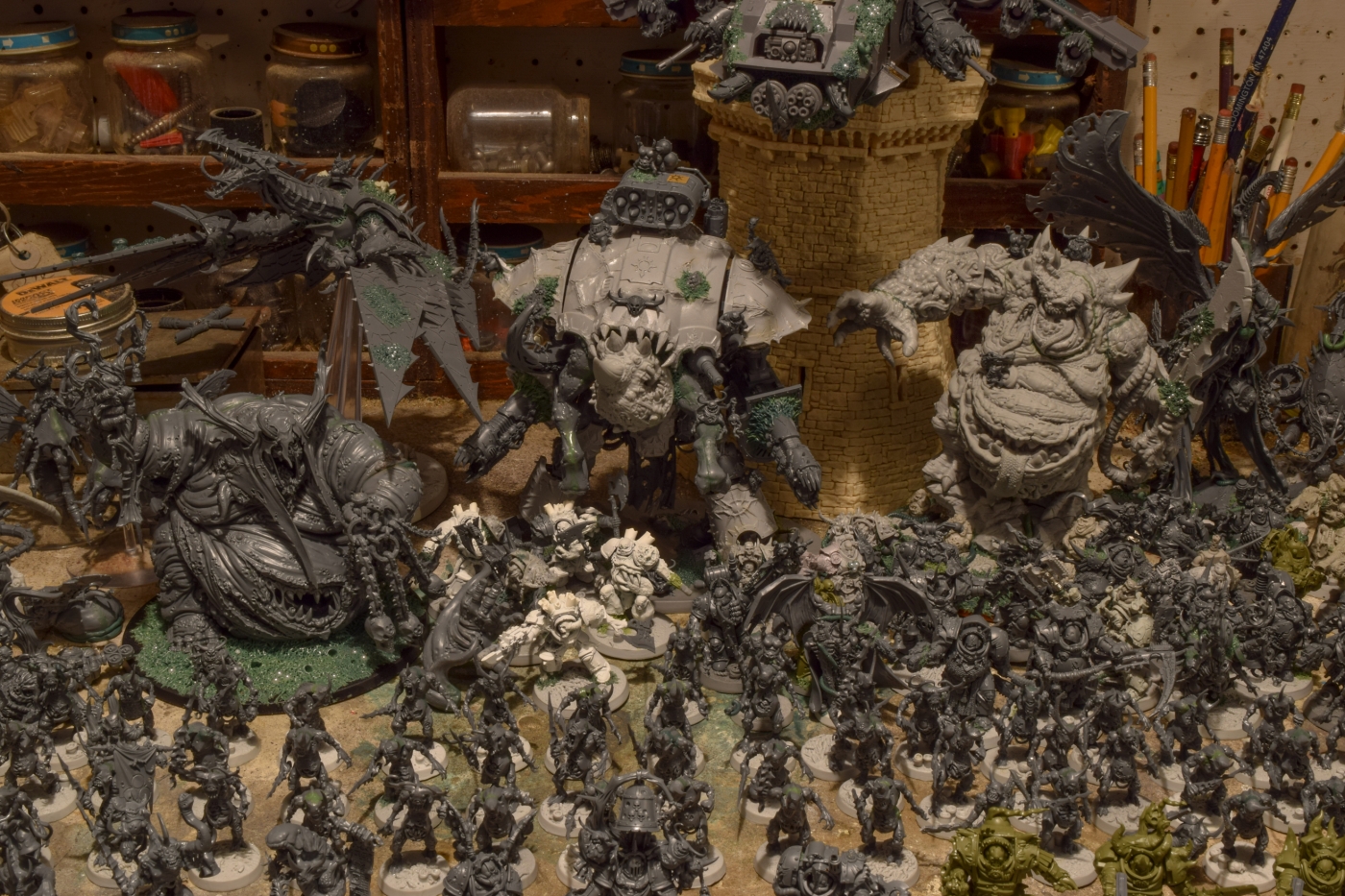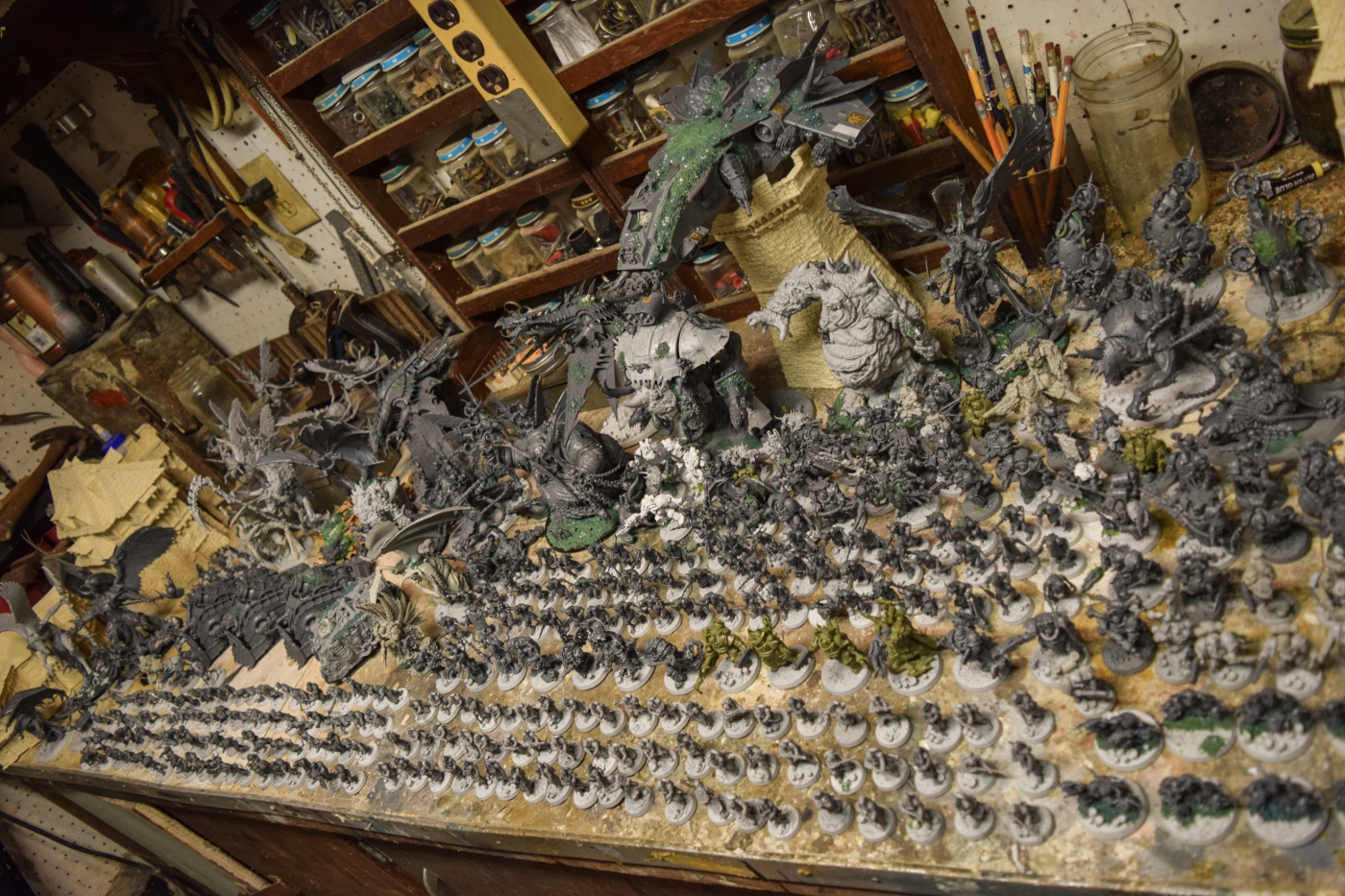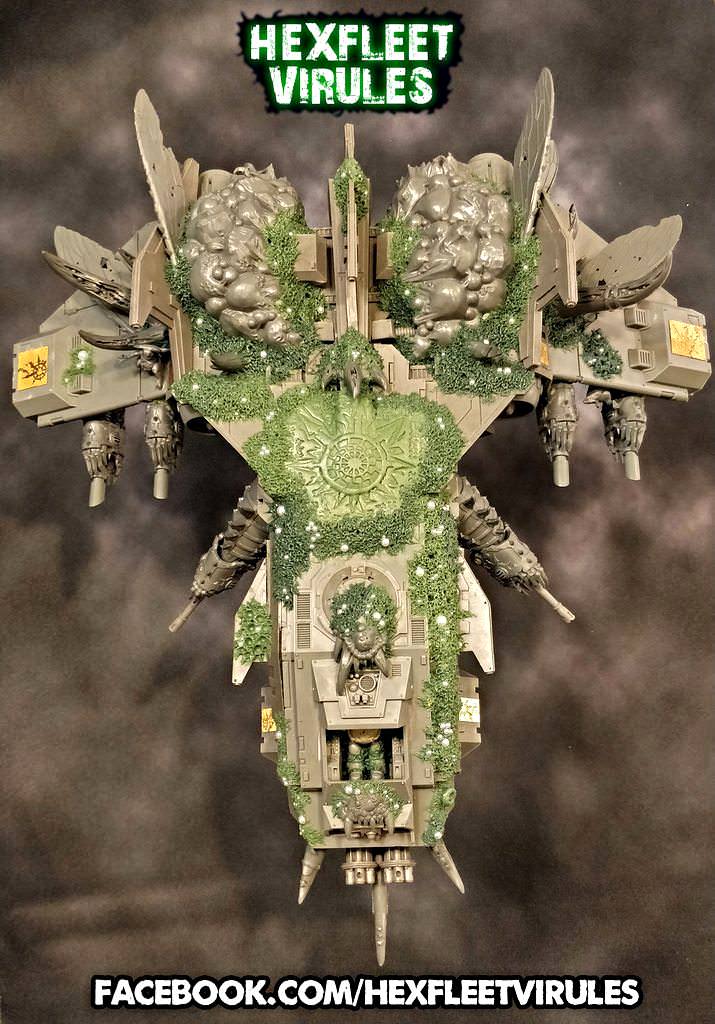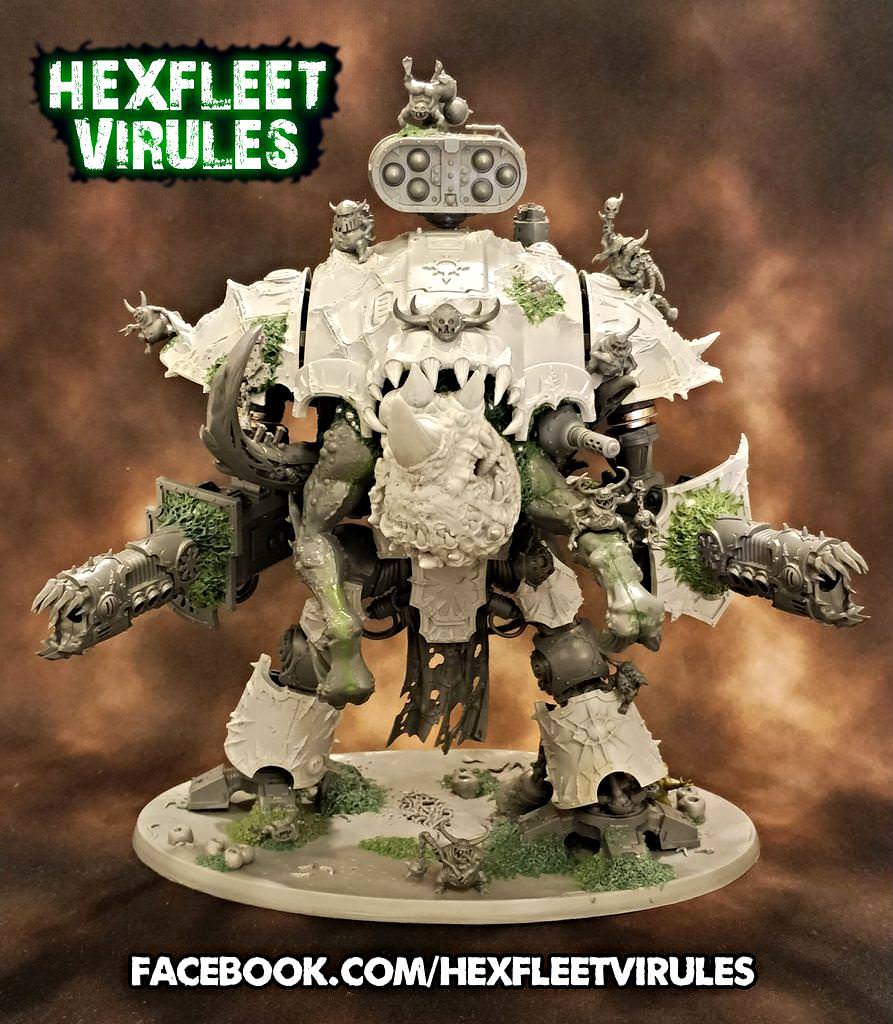 As always for more updates, or more images of other projects, feel free to visit me elsewhere: