The August White Dwarf is nearing its release, which means we're starting to see pictures from it filter in through various spots on the internet. As you'd expect, Adeptus Titanicus plays a big part in next month's issue.
Nothing like massive robots going to war with one another to really hammer home that summer blockbuster feeling. And no game has robots more massive than 40K, with the towering titans of Adeptus Titanicus. Whole legions of Imperial Knights (giant robots in and of themselves) go to war with these machines, dwarfed by their massive bulk and firepower. We've got a look at some of the things you can expect from Adeptus Titanicus later next month–consider this Wave One of their new releases.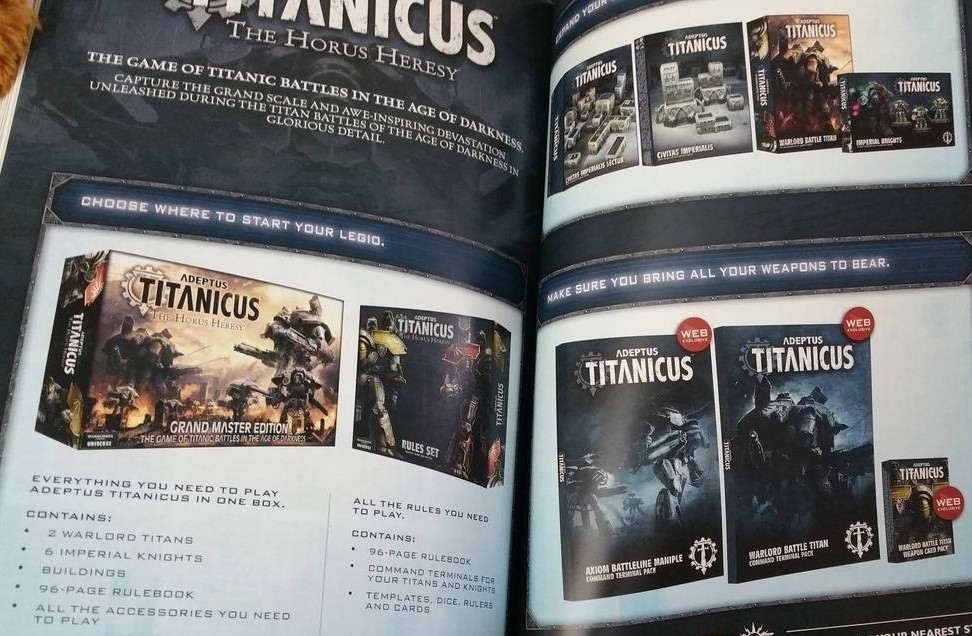 So right off the bat, we see the Grandmaster Edition, which is the big one. We knew that one was coming–but you'll also be able to pick up your titans individually, and from the look of it, launch week is going to be bananas with the different kits you can pick up. Including the Rules Set, which is the book and accessories, and the various Command Terminal Packs–not sure if those are just the command console kits and related accessories or if there's also models or cards in there.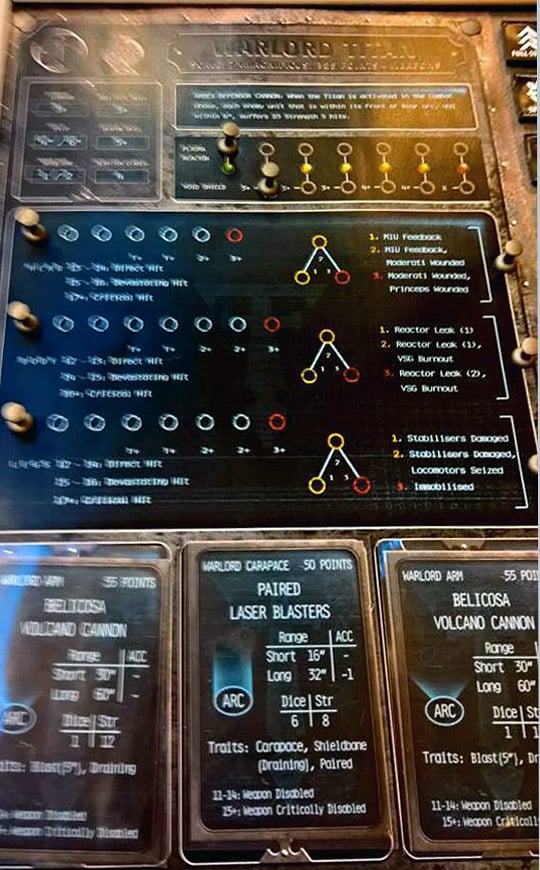 I assume that's just accessories though, given that the Warlord Titan seems to have its own box. At any rate, there are a few more previews of some of the Titans: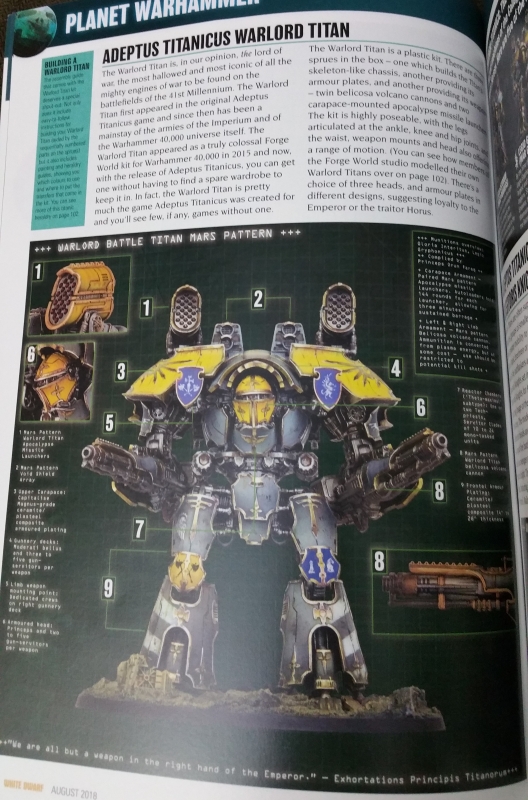 Here's a Warlord Titan. And of course, if you're going to show off a Warlord Titan you may as well have a Reaver not far off either.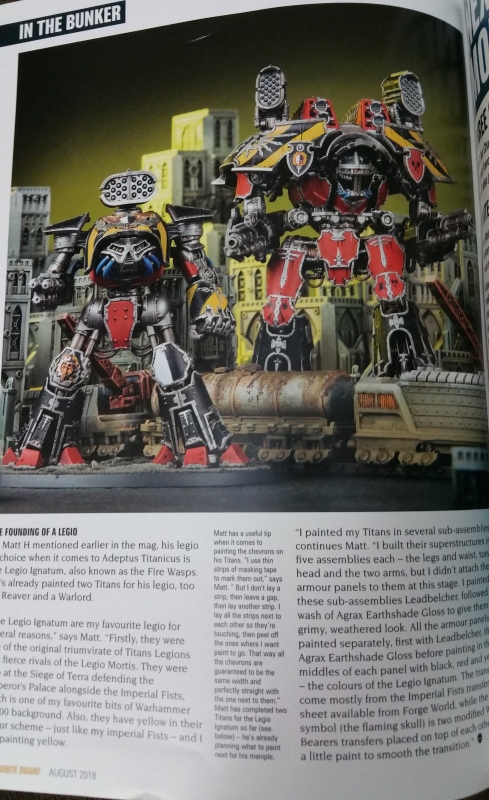 Finally we have a look at the August Cover for you. Adeptus Titanicus–Titans for Days.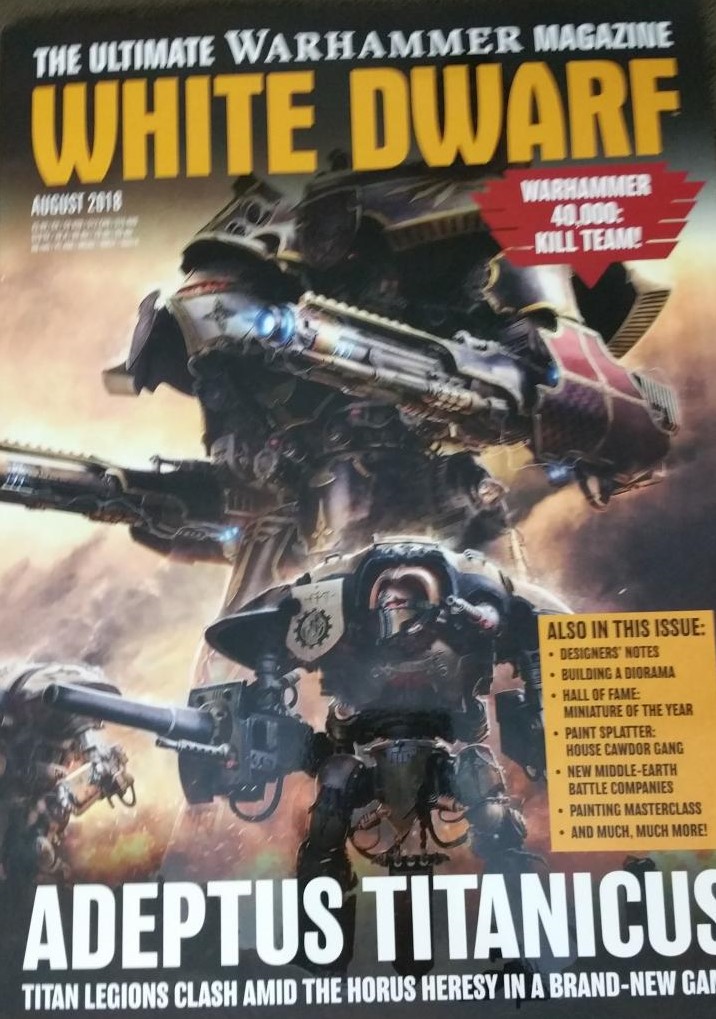 And Cawdor is coming as well. At any rate, Titanicus prepares to launch soon, so be sure and check back for more information as it drops.
Still waiting on that new Titan that's supposedly in the works–in the meantime though, what do you think of the Wave One releases? I'm surprised to see so many different kits in this one.