It's time for a new Rumor Engine from Games Workshop and this one will have you scratching your head! Is it a portal to a new world or something equally impressive? Check out this Ripple in Plastic!
Those sneaky teasers from GW are back and this one has me stumped. So let's just dive in and all behold the wonder together.
"You know the drill folks! We show you a sneaky peek of an unreleased model for the first time ever(!) and you see if you can guess what it is…"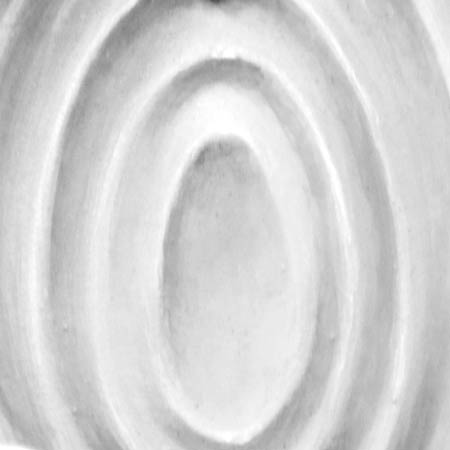 Yep – that's it!
So my first thought is that it's clearly a ripple effect – but what is the surface? It's doesn't look like a cape or a type of cloth. I think this is something a bit more on the "magical" side of things. Unfortunately that doesn't really rule out 40k because thanks to the Warp, we basically have magic to deal with.
It could be for either 40k or AoS but it does have a resemblance to a certain endless spell that is out with Malign Sorcery: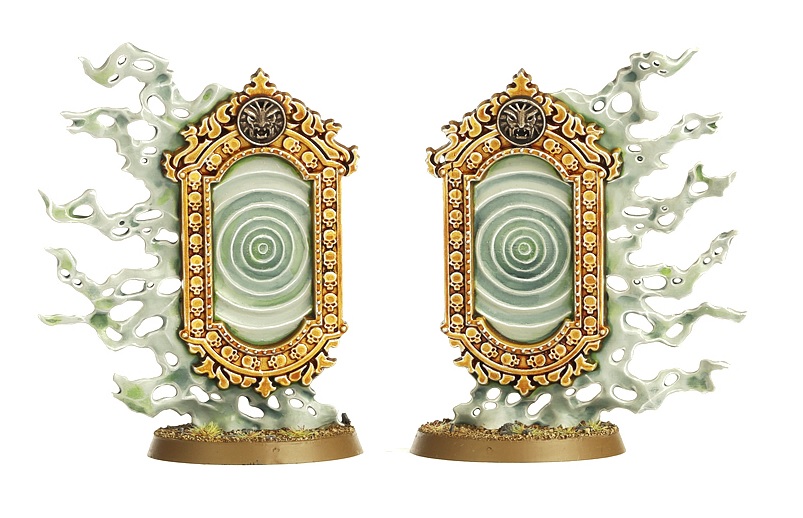 Concentric circles in a "ripple" pattern – looks familiar right? This could be a teaser for a new endless spell. "But GW already did a portal spell, why would they do another one?" Great question – but they kinda did the same thing with the Nighthaunt Endless spells, too: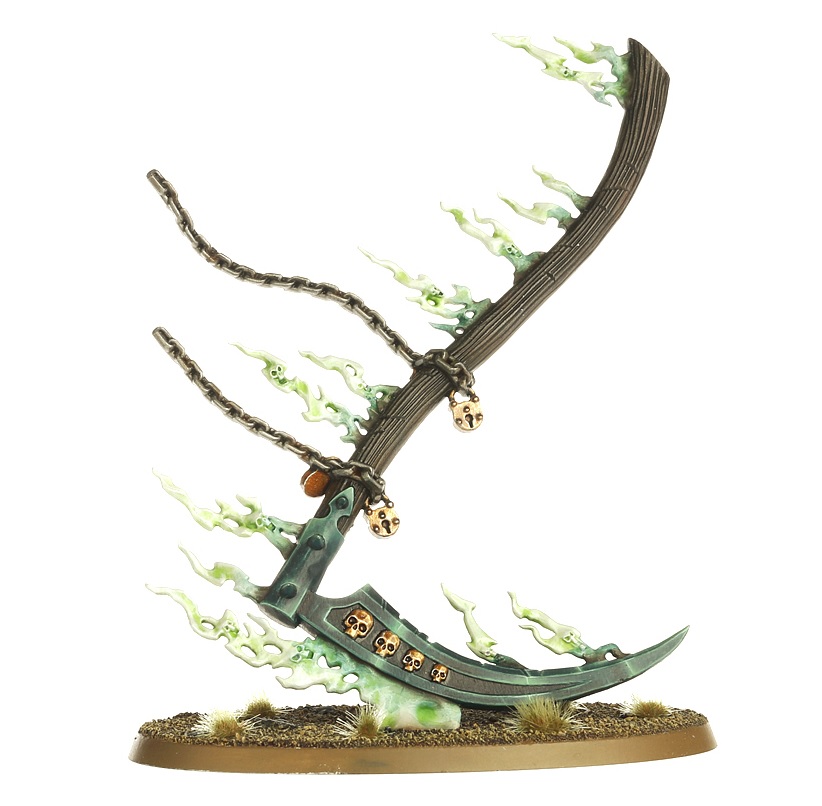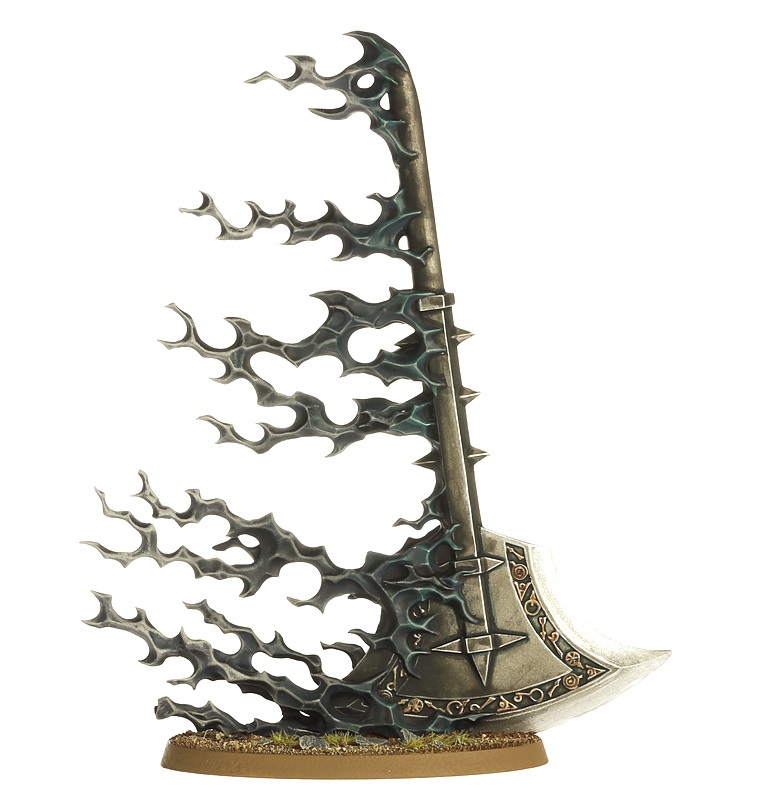 These two spells are technically different…but really they do pretty much the same thing.
Maybe Games Workshop wanted to introduce some more ways to get around the battlefield and that's not a bad thing for AoS. What if this is some Orruk version of "Da Jump" from 40k? A new portal spell that launches units across the table could be cool.
And speaking of 40k – what if GW is planning on introducing Endless Psychic Powers to 40k? This could also be a cool model teaser for Gate of Infinity. It's not unheard of for things to jump around the 40k tabletop after-all!
So what do you think internet? What is this new ripple a model for? What system do you think it belongs to and what does it do? Click the "Load Comments" tab and let us know your best guesses!
Now you're cooking with Portals!