Warhammer Citadel, the face of Warhammer in the old US of A, is getting ready to open its doors, this time for real. The Grand Opening is coming soon, and bringing with it the tides of war. Hammer.
What we're saying is, if you can make it down to Grapevine, Texas in late August, you can buy a whole lot of Warhammer kits. There's a whole day of fun and excitement planned, so if you're in the United States and willing to brave the Texas heat (you'd be heading to a place where the temperature was 103 the other day), you might consider heading down to take part in the festivities.
via Warhammer Community
If you're in the US, mark this one in your calendars – it's going to be an incredible day. As well as having access to all manner of exclusive, store-launch merchandise and models, you'll be able to join in the celebrations with your fellow hobbyists (or just grab some Forge World kits you've been eyeing up for a while).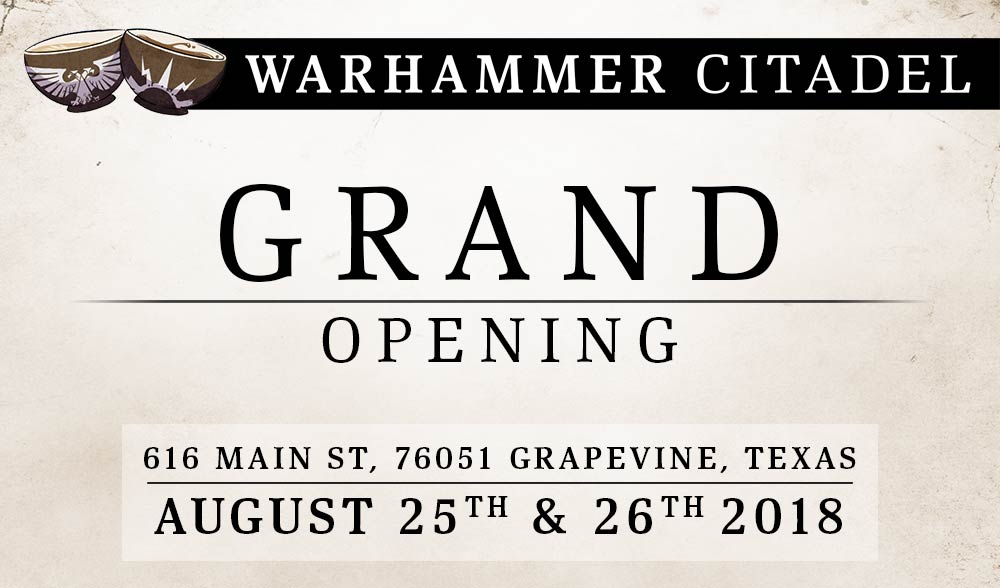 So there you have it folks. The Citadel is finally being finished. Not long after GenCon has come and gone with all the announcement news you could possibly stand, the grand opening of the new facility will finally be at hand. I wonder what the exclusive store-launch merchandise and models will turn out to be. The models especially–I wouldn't be surprised to see one or both of the coffee loving characters in the logo making an appearance. Look at those bright, smiling faces.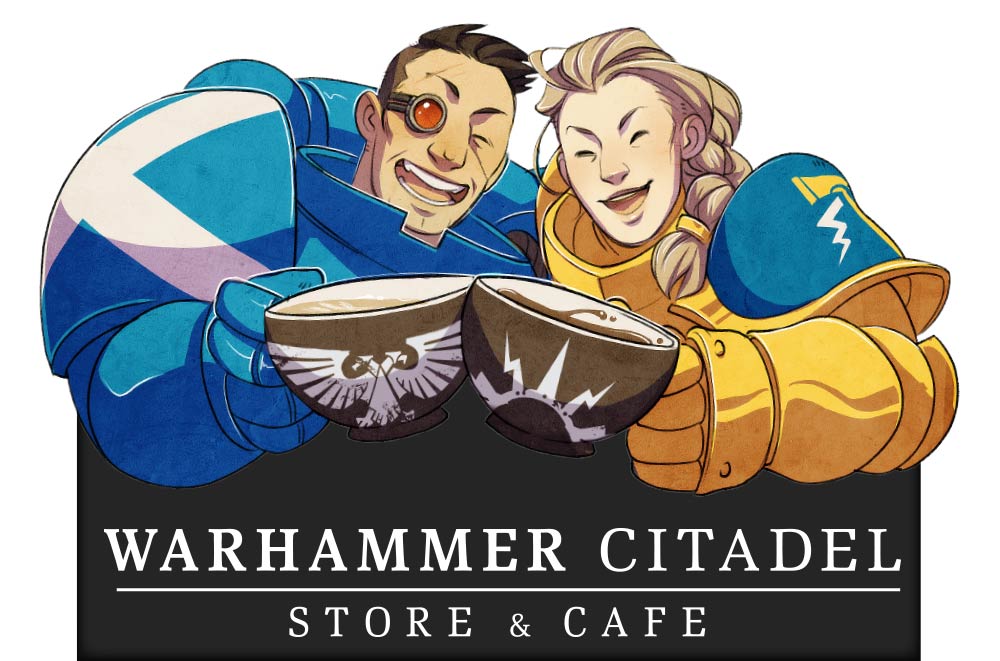 But who knows, maybe this is where you'll finally find out what Cypher's been up to since he had a chance to sit alone on Terra. Maybe it'll be revealed that those two are Alpharius and Omegon running the longest con in history. Calling it now.
At any rate, we'll be sure and keep an eye out to bring coverage of the event to you, so check back in August to see what goes down at the Warhammer Citadel.
Or maybe they're Omegon and Alpharius. Hmm. Could go either way…