Pimpcron discusses what makes a 40k podcast and where many of them fail.
Yeah, this is a Pimpcron article, and yeah I'm Pimpcron. Ya wanna fight about it? I'll fight you buddy. Just kidding, I'm actually quite the pacifist. I won't even pull a tick off if I find one on myself. And thus that is how I earned the nickname "Ticks-O'Hoolihan" at my local club. At any given time I have a dozen or so juicy buggers dangling off me like Christmas tree ornaments. Live and let live is what I always say.
Full Disclosure
Sit down my friend, the news I'm about to tell you will draw a lot of blood away from your head as parts of you react naturally. Take a deep breath, this exciting news may cause seizures of ecstasy.
The Pimpcron is almost ready to release his podcast onto the world like a trash bag full of locusts.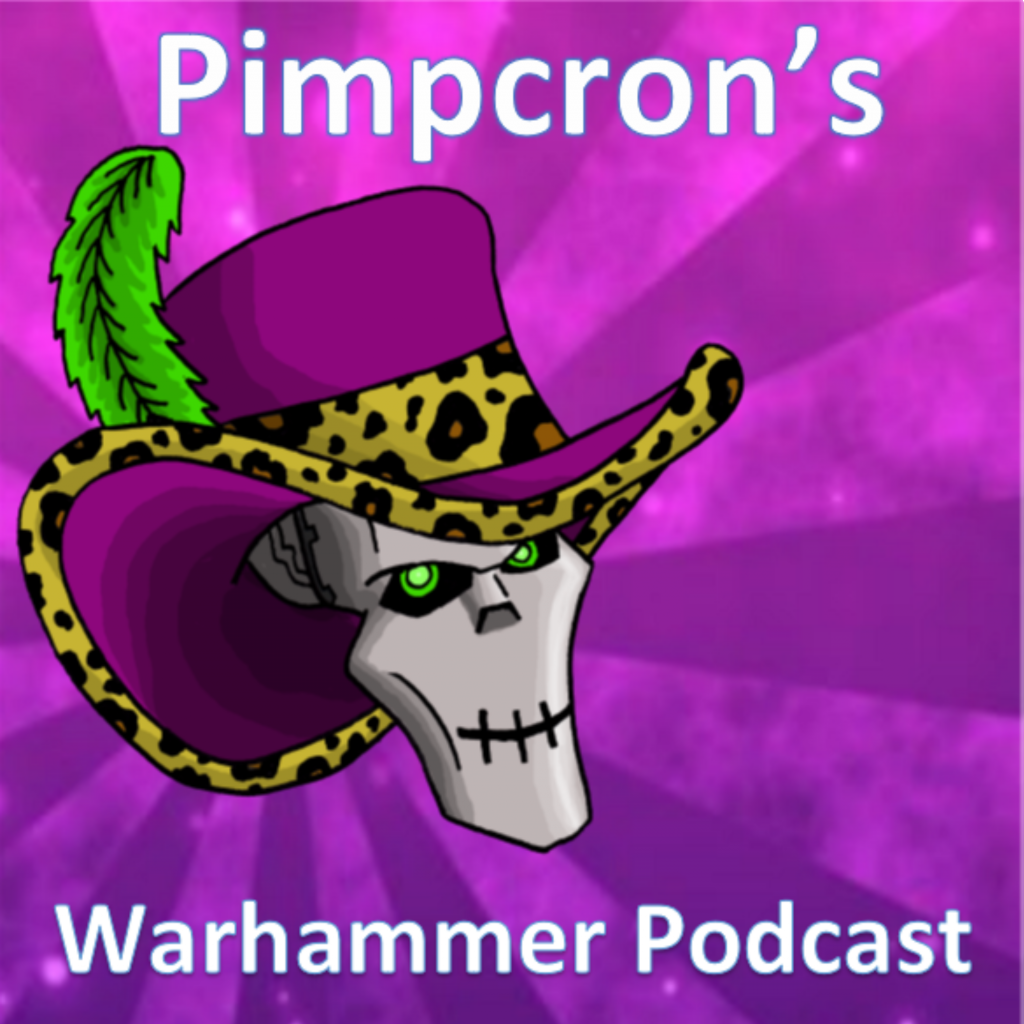 Wow, it never occurred to me that you might pee yourself too. I'll wait while you get a change of pants. One female reader just went into labor. My apologies, though she should know better than to read my thrill-inducing articles just days before she is due.
Enough with the kidding. Let's get down to brass tacks, shall we? When I decided to jump off the deep end with this podcast thing, I did as I always do when exploring something new: a lot of philosophical thinking. I went on a deep journey of definition and clarification on the topic of podcasts. Sit down for a while come along on this journey with me.
What is a Podcast, Exactly?
We all know what a podcast is, but what I mean is, what's it's purpose? I did a lot of soul searching and looking around to identify that a podcast is a time waster. Most people listen to podcasts on topics they enjoy while they are doing something they would like to be distracting from. A commute, scraping mold lines, cleaning a pool, pulling ticks off a significant other while they sleep because you just can't take it anymore, etc. Once I defined this, I began wondering what I could offer that others don't, and if that is even a requirement. Does my podcast have to be different? Probably not, because podcasts about 40k are so infrequent to begin with (generally-speaking twice per month). People would probably be happy to hear more Warhammer nonsense from another source. But my podcast will be different.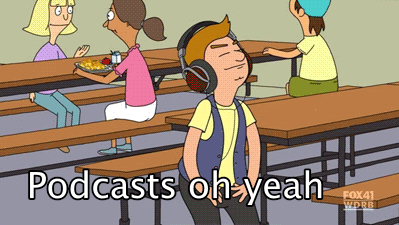 What Can I Learn From Others?
I began researching dozens of different podcasts to see what the format is and a ran into a D&D podcast that really seemed to fit my lifestyle and time. They have one or two main hosts that run the show but each segment features a different guest or co-host. I like that style for some reason versus the record-everything-at-once style of others where your guest stays throughout the episode. I enjoy hearing a different person and discussion for each segment because each segment is a different topic.
Personally, creativity is paramount to me and I am quite sensitive to it in others. I have noticed that some podcasts have gotten lazy/out of ideas for episodes. Nearly every episode is a codex review or rules debate which is not only lazy because there is no content created, but also boring as hell for me. Most of you have probably never thought of this or looked this deep into my articles, but I always strive for my column to be timeless. It should be readable and relevant today and five years from now. Of course I can't always do that, but truth is timeless and genuine. Non-timeless material is circumstantial and weak because it is only relevant for a short time. That has always been my personal creed and I will bring that over to my podcast as well. Many of these podcasts have been doing lazy circumstantial material for so long, that the past episodes are un-listenable. Who cares what their review of the 6th edition Ork codex was?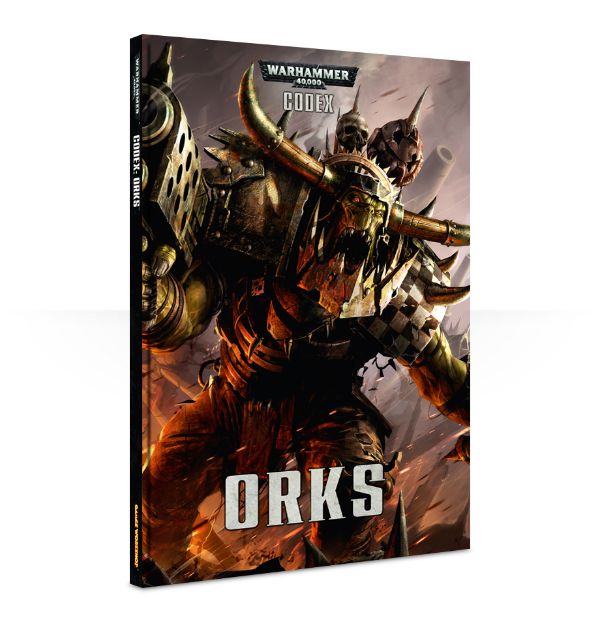 Old news.
Here's That Brass Tacks We Talked About
Of course I have my reservations and concerns about how my podcast will stack up with others. I am not an audiophile and went into this knowing nothing about "gain" or "normalizing" sound. But I didn't know anything about making a convention either and it has been a hit. I also didn't know anything about writing weekly articles on the SAME TOPIC for 4 years either but here we are. This is where being in this harsh blogging business has taught me things. I know there will be people that listen and hate it, and I'm fine to just let that be the way it is. Here's a nice little analogy for you analogists.
Creating original material is really putting yourself out there and setting yourself up to be the target of all the armchair critics who are too afraid to put their selves out there. It's like wading out into the surf and having the waves crash on you over and over again. But if you can endure, you become much stronger for it and eventually you don't notice the waves. I actually enjoy the waves and get a little miffed if nobody is mean to me in the comments.
So obviously there is a learning curve to this and I will be learning as I go, but what can I promise is that it will be genuine. Here's a just a quick stream-of-consciousness example of my creativity.
(clears throat)
Pineapple Overcoat, Lead Toothbrush, Intergalactic Snail, Fugitive Cookies. Did you get goosebumps too? It was like I bit into a York Peppermint Patty.
Anyway, it will be a weekly 30-60 minute podcast about Warhammer (mostly 40k) and here is a list of my segments.
Tesseract Mail Box– a fan message answered
Want That or Want That Not– we judge and generally make fun of models new and old
[Fake humorous commercial]
Real Talk with the Pimpcron– main topic
Well, Here's an Idea– adding narrative touches to games through house rules and custom missions
Let's Get Brutal– each week we quickly cover a small section of lore from my game Brutality
Is there something you'd like to see us cover that other podcasts don't?
Hey friends! Want to become a Pimpcronian? Come join my Dynasty on Patreon if you enjoy my work. I promise I will love you forever.
Special thanks to Casey L., Andy B., Collin M., Caleb Y., Brendan, and Mandy  for joining yours truly on Patreon!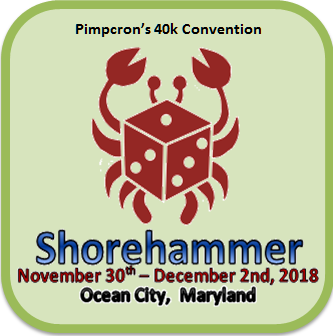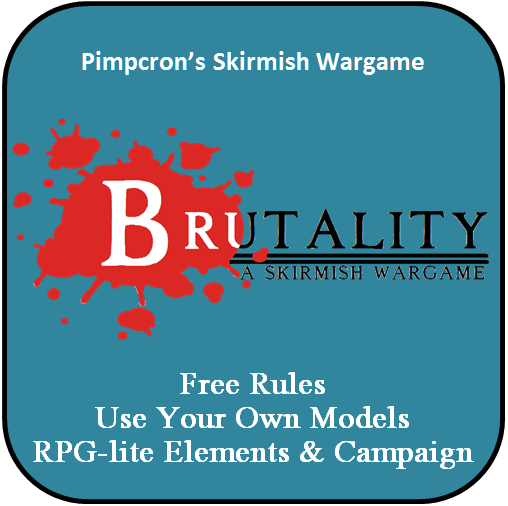 Or contact me at [email protected] for the latest rules if you don't do the Facebooks.