Pimpcron dug deep into the lore to uncover some unknown Chaos Gods that were lost to time.
Hey kids! It's your old pal Pimpcorn! I mean Pumpcron! Neither of those sound right, but I'm pretty sure it's one of those two. So everyone knows about the big Chaos gods such as Khorne, Slaanesh and the others; but did you know that just like the Greek pantheon, there are dozens of other patron gods in 40k & Age of Sigmar? I spoke to experts, read every single book and searched the original test copy of Rogue Trader to glean any secret information I could find.
Orphanius
Have you ever dropped a dice on the floor, and it disappears? Like seriously, I just dropped this straight down and the little bugger is nowhere to be found. Orphanius hears the screams of the falling dice from his lair under the stairs in Nurgle's pad, and from his cardboard throne, he opens a portal to catch the lost dice. He wants to amass an army of orphaned dice and then finally he will have enough dice to play his Ork army.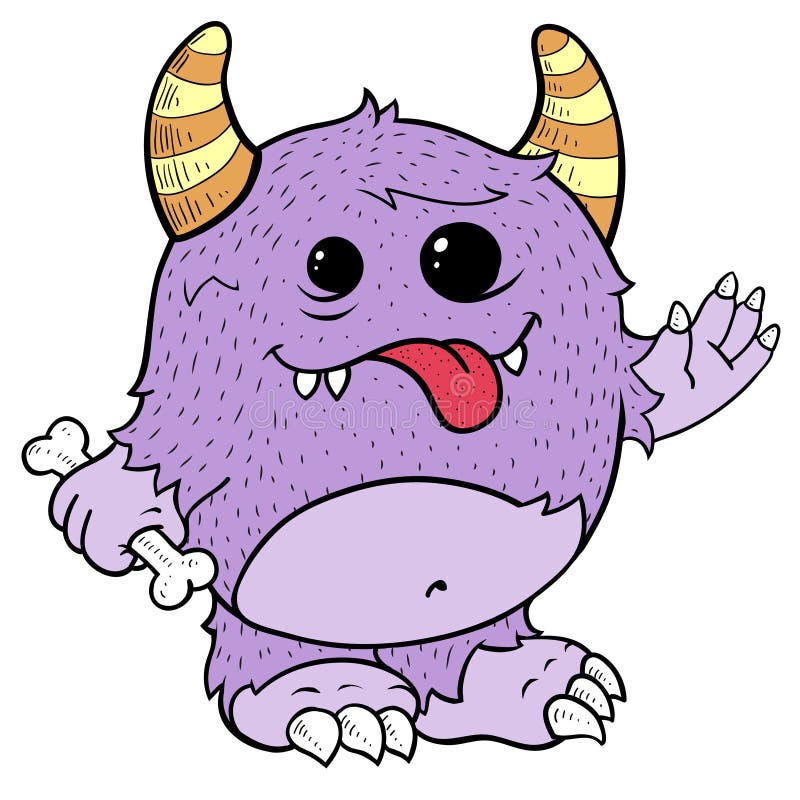 Irhonee Vindictivar
This lady is the god responsible for models that still get broken even though they are carefully placed in a very expensive army transport carrying case. This is a little known fact, but she is also the one responsible for all of those eBay purchases that get destroyed. The ones who get crushed in the shipment despite being bubble wrapped and the box being unharmed. She delights in irony and directly feeds off the sad look on your face to help fuel her in her successful Khorne Hound boarding school.
Slaantesh the Crooked
This may be the most devious Chaos god. He is responsible for cocked dice and the ensuing argument. Slaantesh just loves a good argument, but people have noticed that no dice get cocked during the airing of an episode of Judge Judy. He must be a fan and feed off the arguments there when it's on TV. So one way to avoid cocked dice is to only play for 30 minutes every afternoon during week days.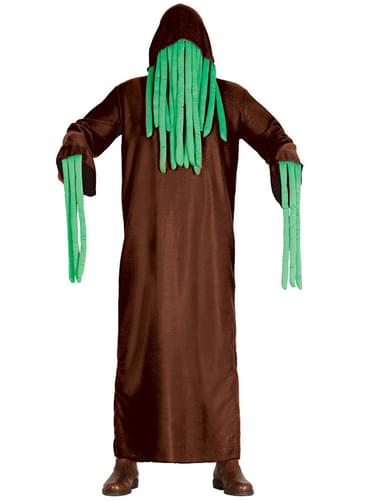 Manicpor Gudgemint
You know when you bite off more than you can chew when determining game size? "We only have two hours to play, but I'm feeling like 4,000 points per side will be fine." Manicpor sticks an ethereal tentacle in your ear and tickles your ambition lobe in your brain. "Yes, the game will go fast" "No, ignore that fear of not finishing in time." "You'll be fine." When your time runs out and you've just finished turn one he laughs and laughs and laughs. This is the only thing that excites him more than huffing gold spray paint in the back alley of Tzeench's apartment. By the way, Manicpor wants to know if he can bum a cigarette off you.
Switchwayze Khonfuze
Alright, this guy is not really 40k related, but he is responsible for never putting the USB in the port correctly the first time. You put it in one way, doesn't work. Flip it over and it still doesn't work. Then flip it back over and he is satisfied with your anger and allows entry. What a jerk. He is the angry and vengeful spirit of the world's first IT guy. He is a third cousin on Nurgle on Nurgle's mom's side.
Zkratch
This is truly a rude and vindictive god. He sneaks into your model cases and scrapes some of the paint off your model. Ever open your display case or transport where the model has been safely stashed only to find an inexplicable damage to the paint? It certainly wasn't like that when you put it in there. Zkratch has paid you a visit, my friend. Zkratch is Khorne's pet ferret who just loves to play with painted models. Too bad he's a bit rough. The only sure fire way to ward him off is to not paint your models, so most of you are probably safe.

A-Ten'shun
The god in charge of drawing attention to your models. He makes people notice your paint jobs and can really make you feel good that all your efforts went noticed. On the flip side, he is also responsible for attracting the attention of pets and toddlers. He uses his two-foot long lips that hang from his face, to make clicks and whistles towards your pets and children when you aren't looking. A humongous droopy grin spreads across his face as he watches the cat knock your Imperial Knight over, or your dog eat your Paladins. Strangely enough, folklore states that he is repulsed by crappy paint jobs and won't bother with them. So once again many of you are probably safe.
Are there any patron gods I missed? Which has paid you a visit, and which will you devote your next squad of Chaos Cultists to?
Hey friends! Want to become a Pimpcronian? Come join my Dynasty on Patreon if you enjoy my work. I promise I will love you forever.
Special thanks to Casey L., Andy B., Collin M., Brendan, and Mandy  for joining yours truly on Patreon!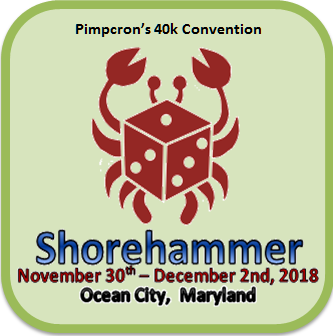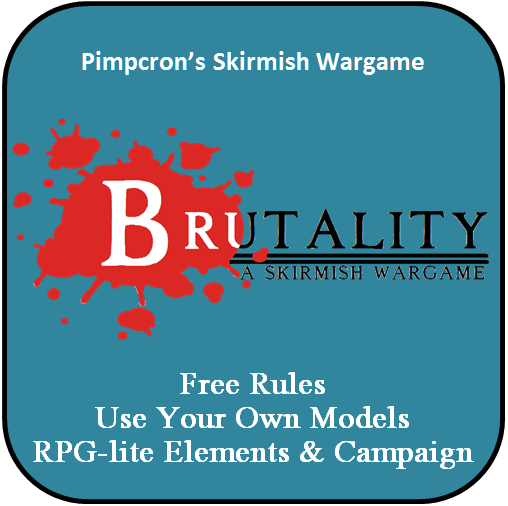 Or contact me at [email protected] for the latest rules if you don't do the Facebooks.