You can grab the official rules for Monsterpocalypse right now over at Privateer's Website. Now let it never be said that we buried the lede ever again.
That's right friends, Monsterpocalypse's core rules are available for free download. You can take them for a spin, scroll through the PDF check out the way the game is played, you'll find a smattering of lore, but otherwise, this PDF is pretty streamlined to just be everything you need to start a game right now. So if you have your old Monsterpocalypse models, you can dust them off and take them for a spin ahead of the launch.
via Privateer Press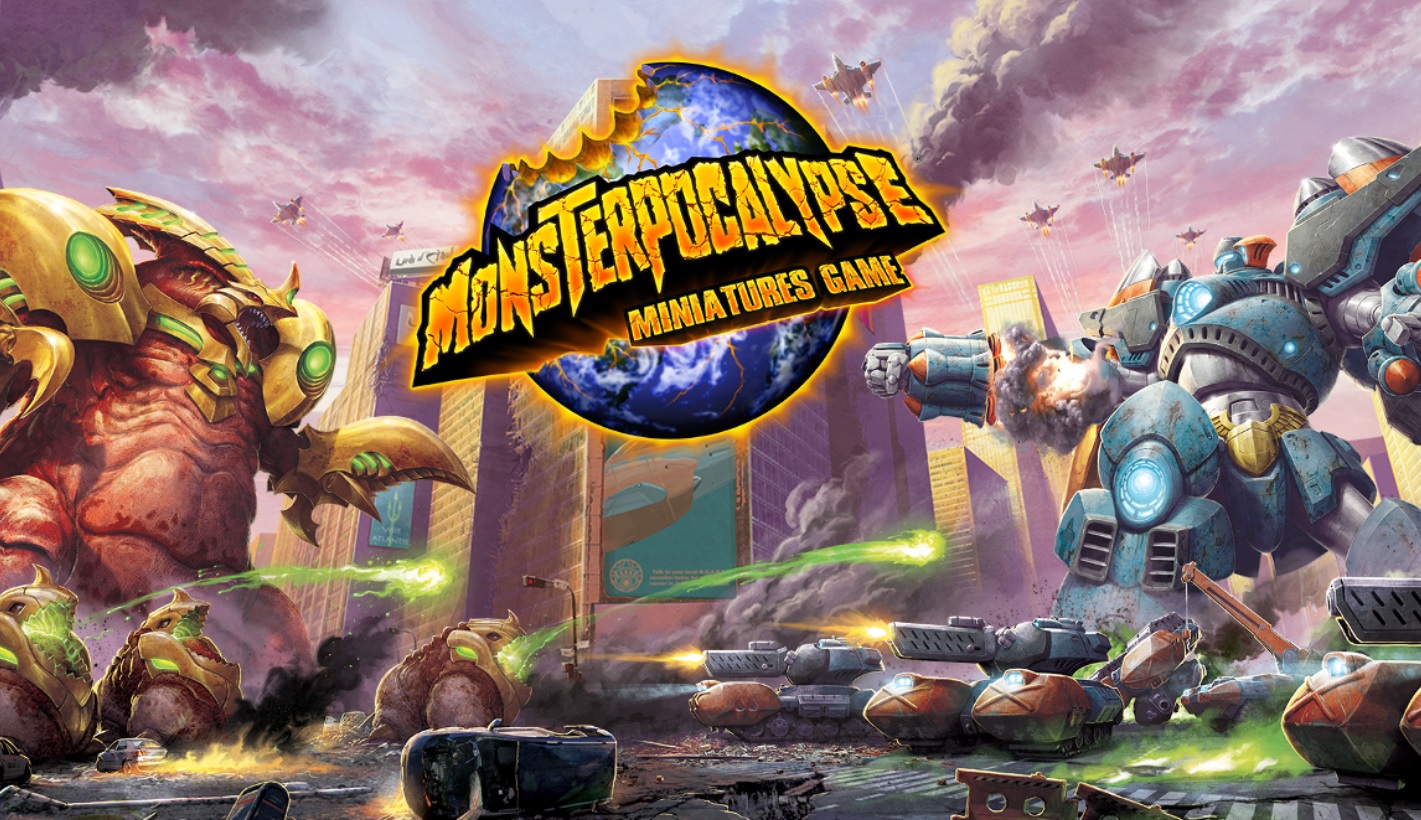 Monsterpocalypse centers on two or more giant kaiju monsters that brawl, blast, and body-slam each other in a dense destructible urban environment. Alongside these towering monsters, lesser minions, such as powerful tanks, fighter jets, flying saucers, fearsome dinosaurs, and demonic fiends fight to capture important locations and help power their monster to victory.

The Monsterpocalypse Hobby Miniatures Game rules represent an updated and streamlined second edition of the original 2008 collectible game. The digital rulebook will allow players to view all of the updates to the game in order to prepare for the game's launch this September. The game will launch with two different Agendas for players to choose from when building their armies: the noble Protectors, who want to save the world and the creatures that inhabit it from destruction, and the evil Destroyers, who seek to enslave and destroy the Earth for their own diabolical purposes. Each Agenda will have its own starter box and each box will contain everything one player needs to begin playing games of Monsterpocalypse for that Agenda including: 1 85mm monster model, 5 15mm unit models, 26 custom dice, a two-sided battle map, 6 cardstock apartment buildings, 6 stat cards, 12 rubble/hazard tiles, 10 tokens, and a print copy of the core rules.
The new rules play pretty fast but have a good deal of crunch to them. This seems like a game you can really dig your heels into. I won't show off everything in the rulebook, because you can click the link down after the rules preview here and see for yourself, but I do want to talk about my favorite part of the game: throws. I love it when a giant monster or robot throws another giant monster/robot into yet a third one. And you can swap out giant if you need to–it's a great move no matter what game you're playing, and any system that lets me hit someone with someone else is amazing. Here's how it works in Monsterpocalypse.