Hello everybody, Raging Heroes sent me a pack of their new Lust Elves – Let's have a look!
When you hear Raging Heroes, you surely think of bad-ass female miniatures. Ever since their first  Toughest Girls of the Galaxy Kickstarter they keep growing their range, which has now nine different armies in it! That covers everything from Space Nuns to Fantasy Dark Elves.
Today, we'll have a look at the Lust Elves (SciFi) Skinners Troops.
The miniatures come in a sturdy cardboard box and are safely packed with bubble wrap.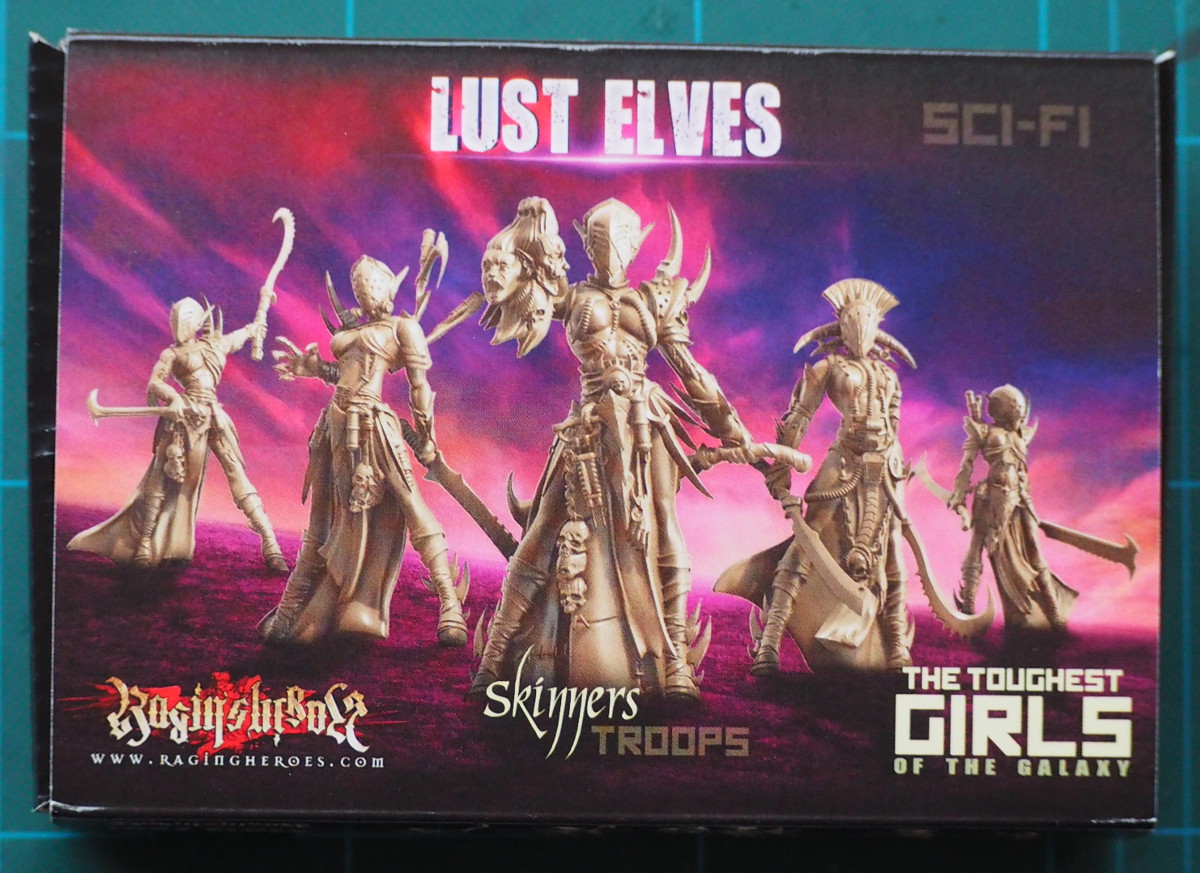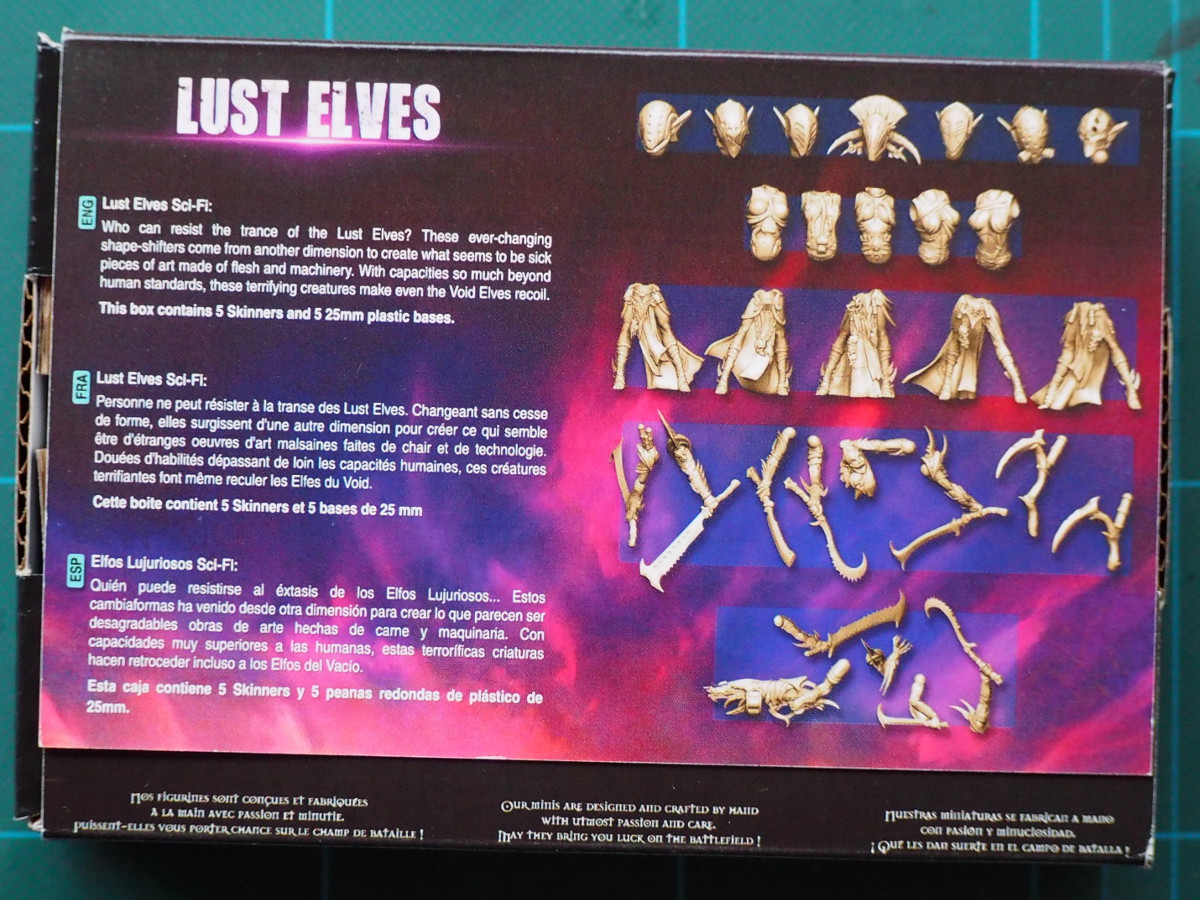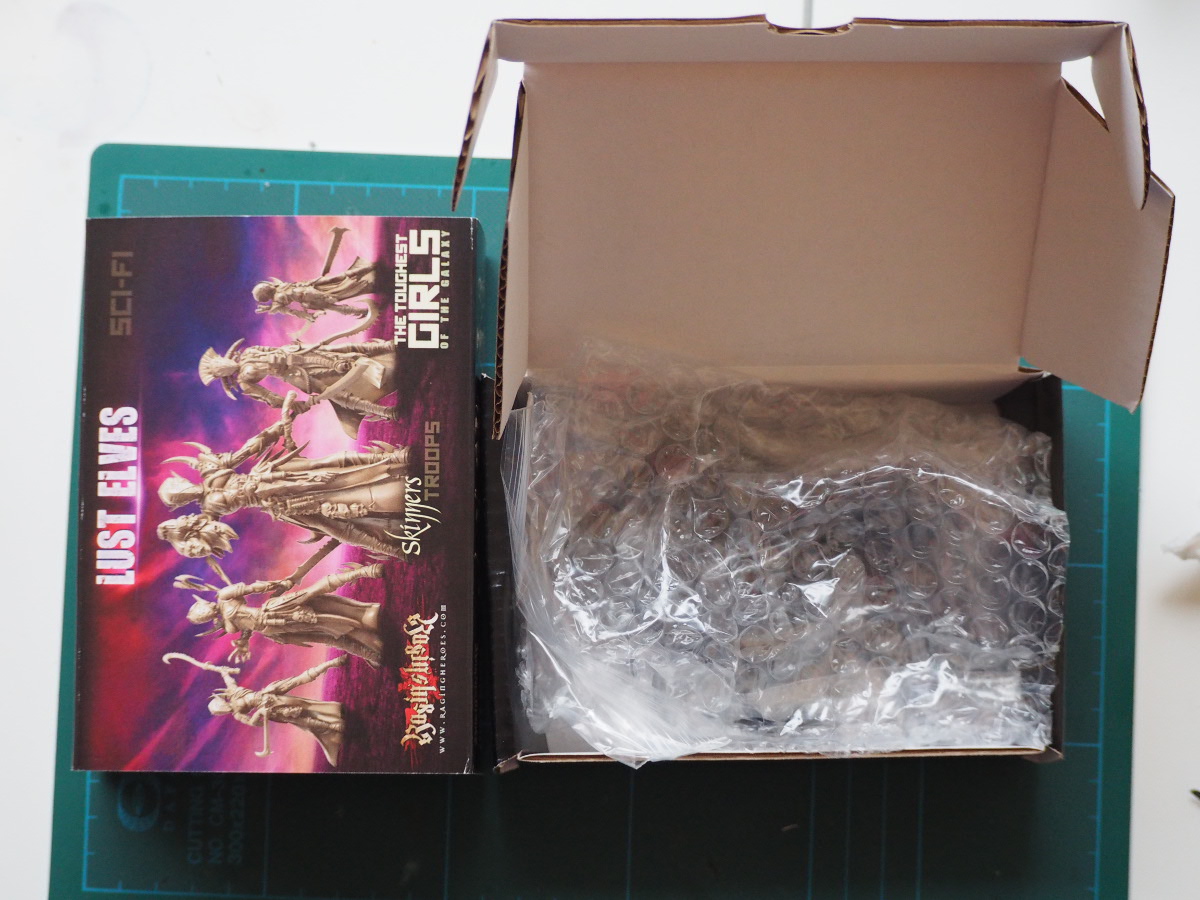 The set contains 5 miniatures in three sprues. There are a couple of extra bits, like two extra heads, some claw-like attachments and a freaky organic looking gun.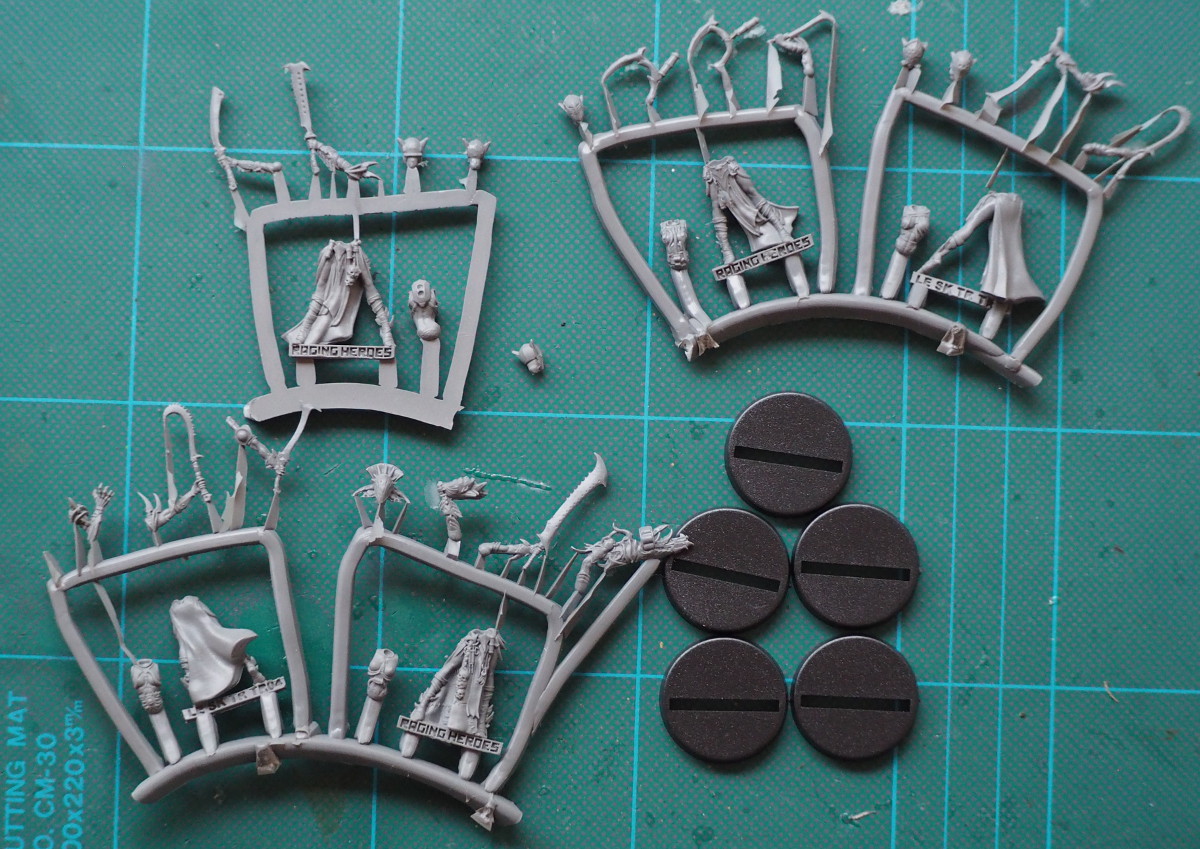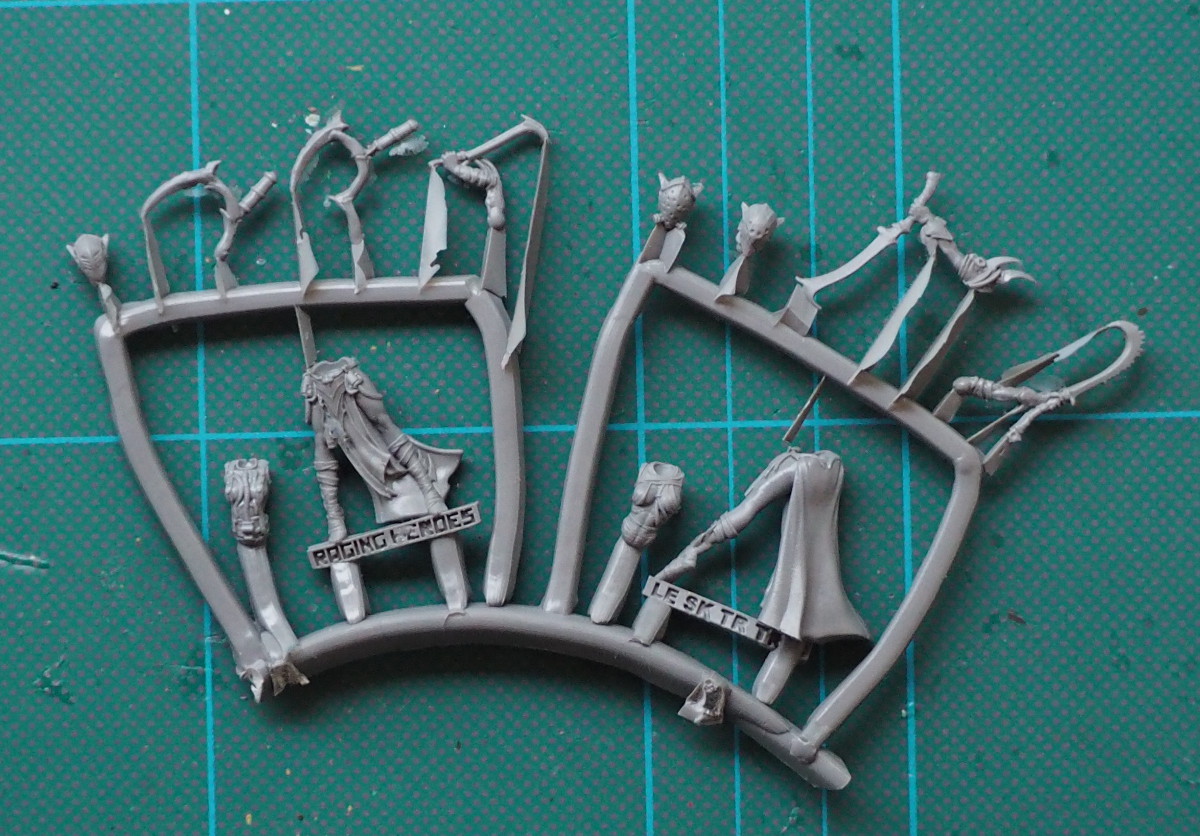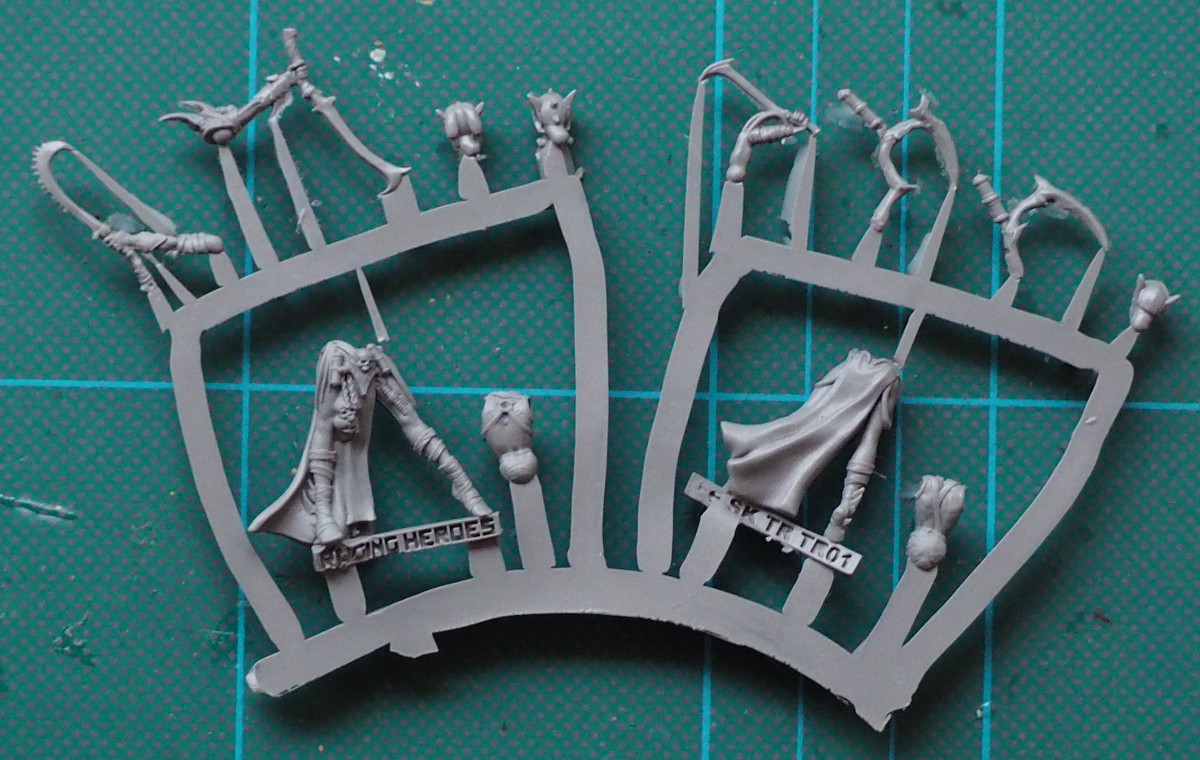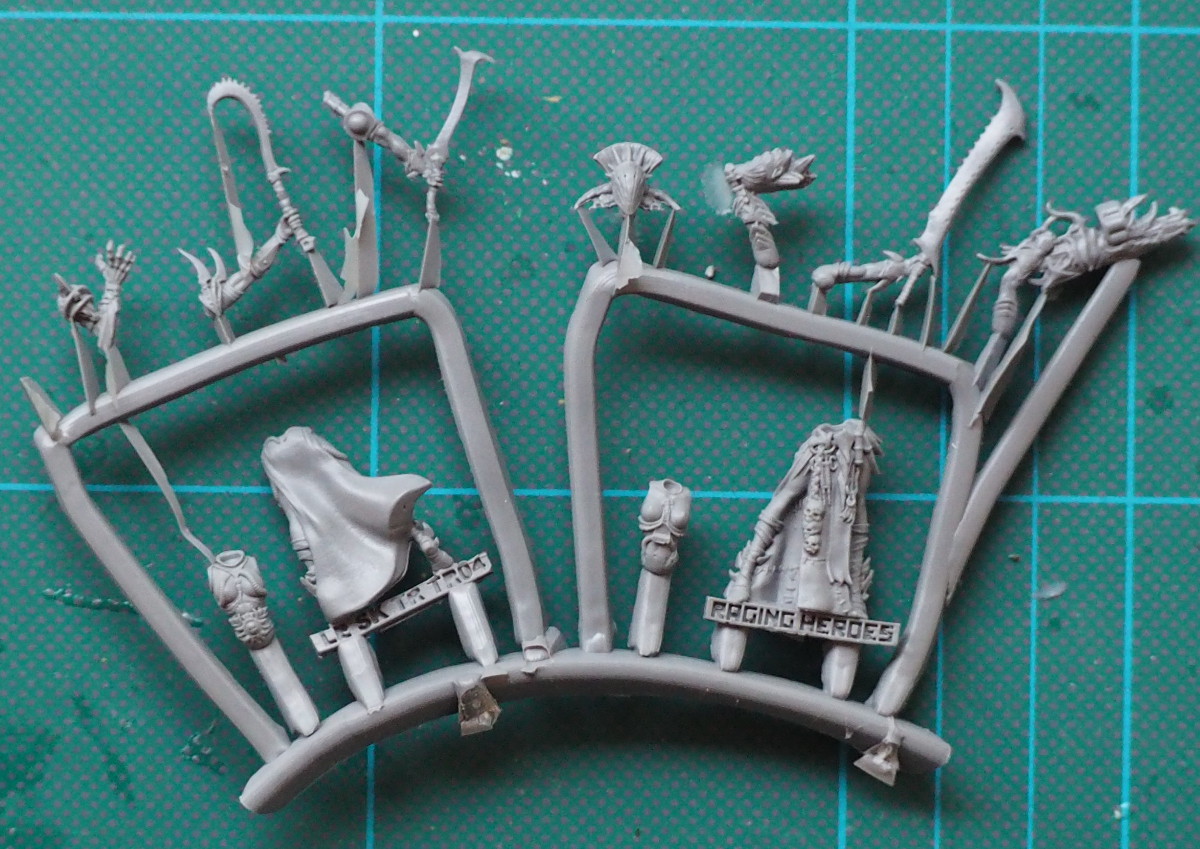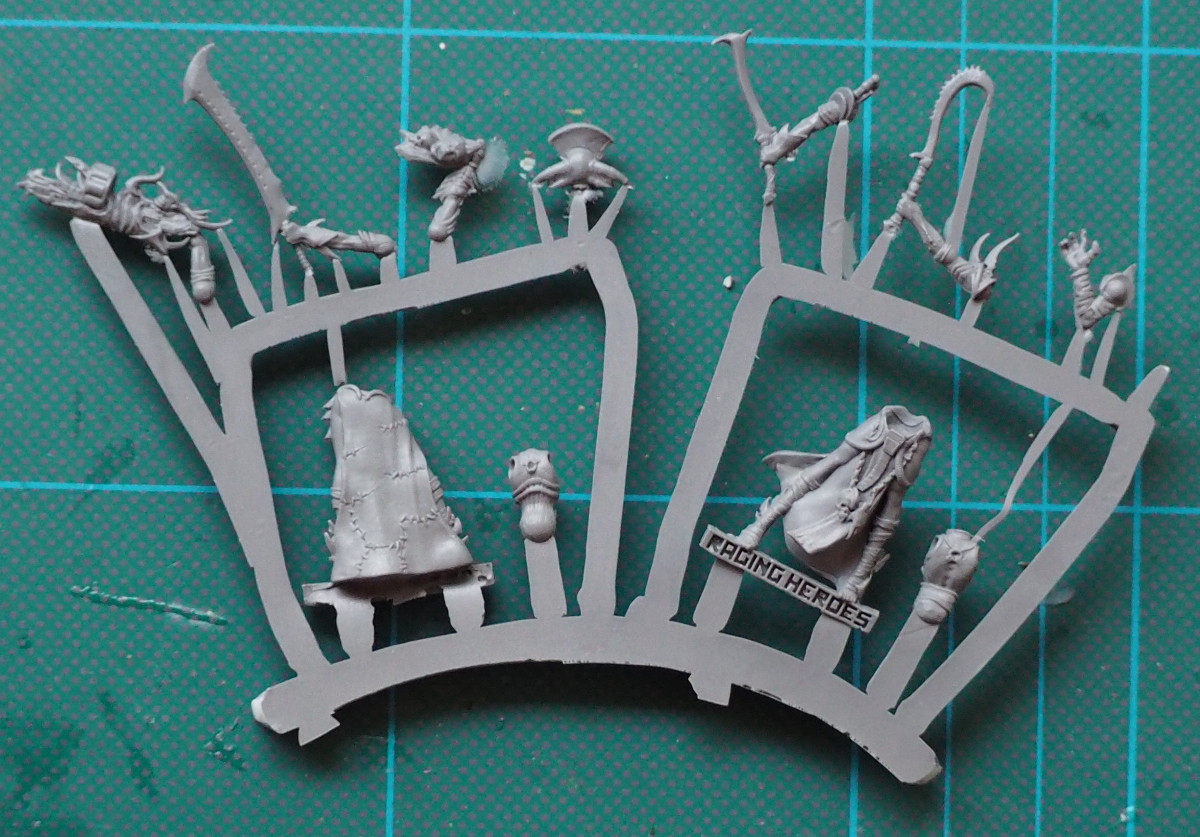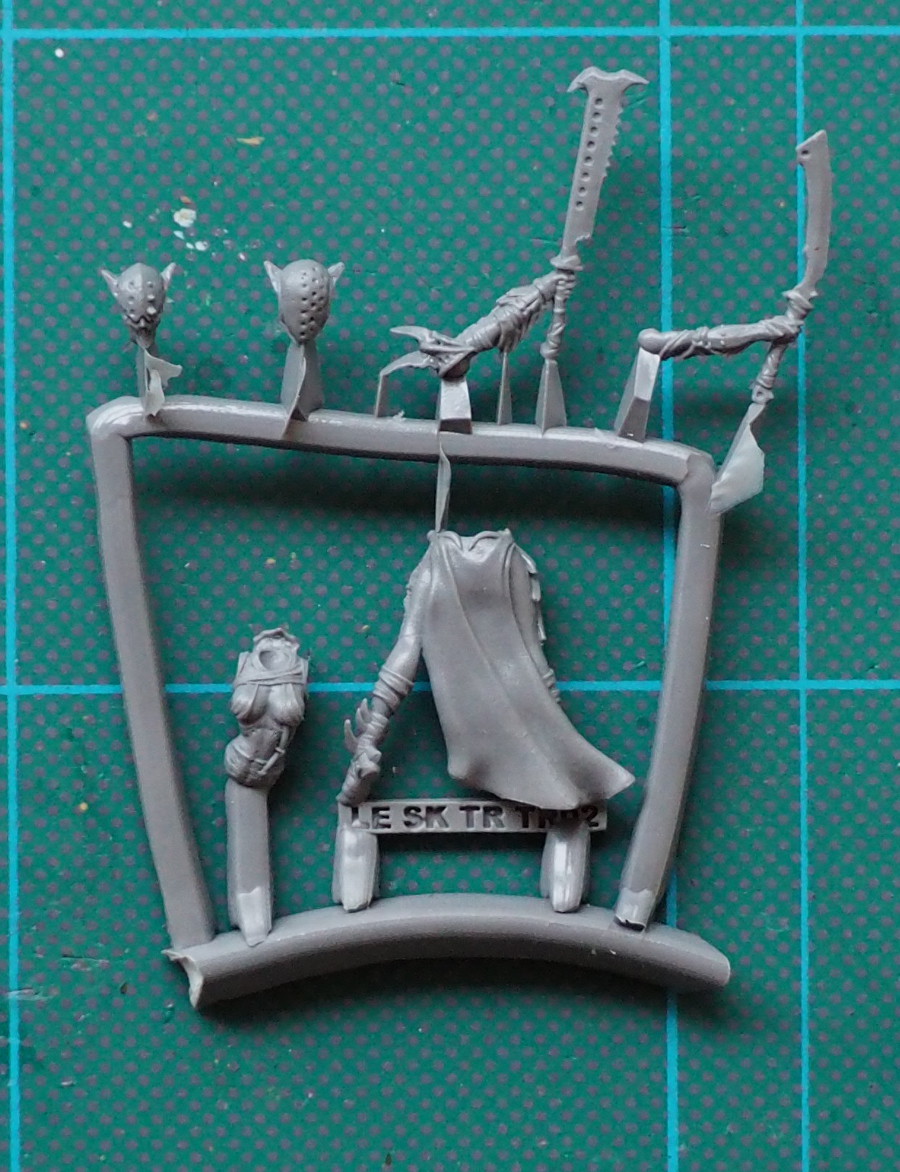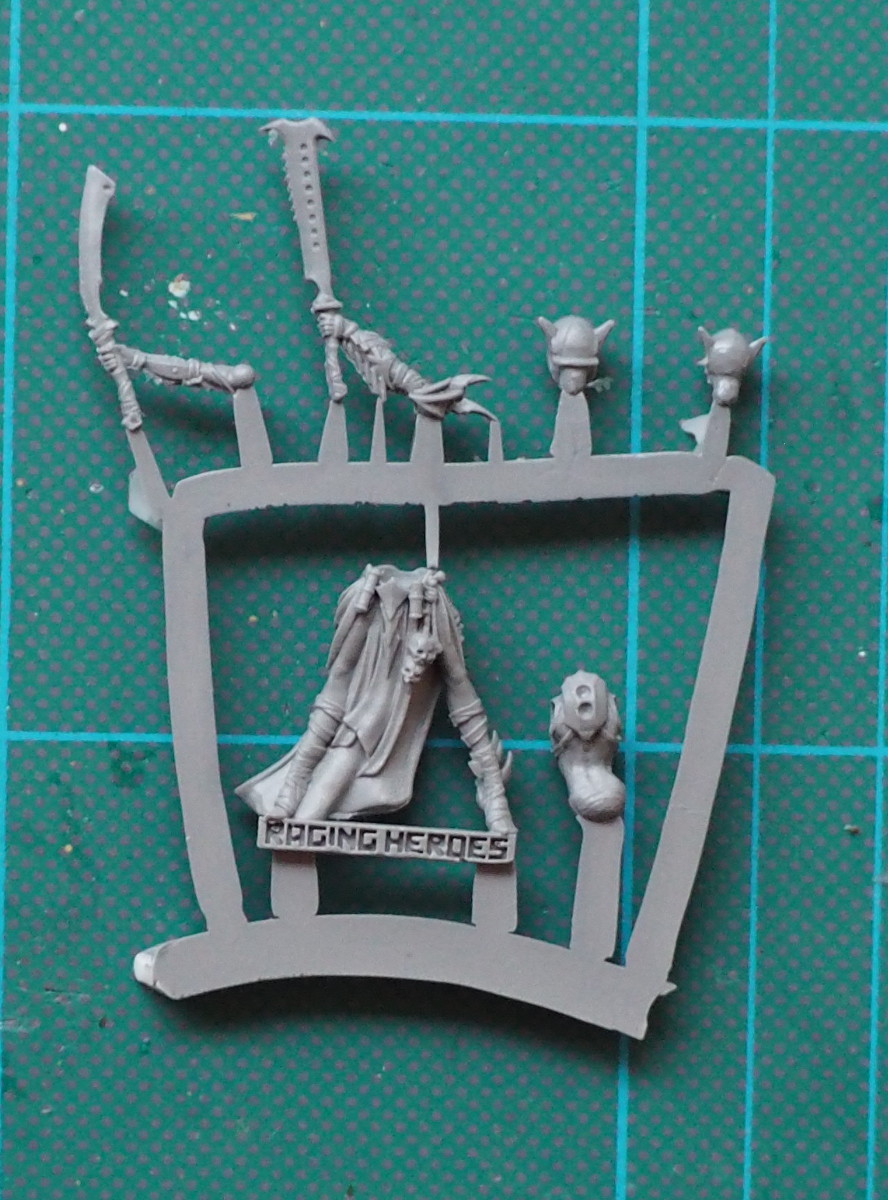 The material is a dark grey resin. Details and casts are excellent, although some of the undercuts on the renders did not translate into the miniature (for example, look at the skulls dangling from the belt of miniature right above and compare that to the illustration on the box). That is not unusual, but noticeable on such a high quality product. There is a minimal amount of flash on some of the parts. I did not file down any of it and the miniatures are build straight "out of box".
I also found the material to be very hard. Okay, when it comes to resin, "too hard" is definitely better than "too soft", but even using a sharp scalpel I broke two of the miniatures (although not in critical spots). I definitely recommend using a saw to get the parts out of the frame.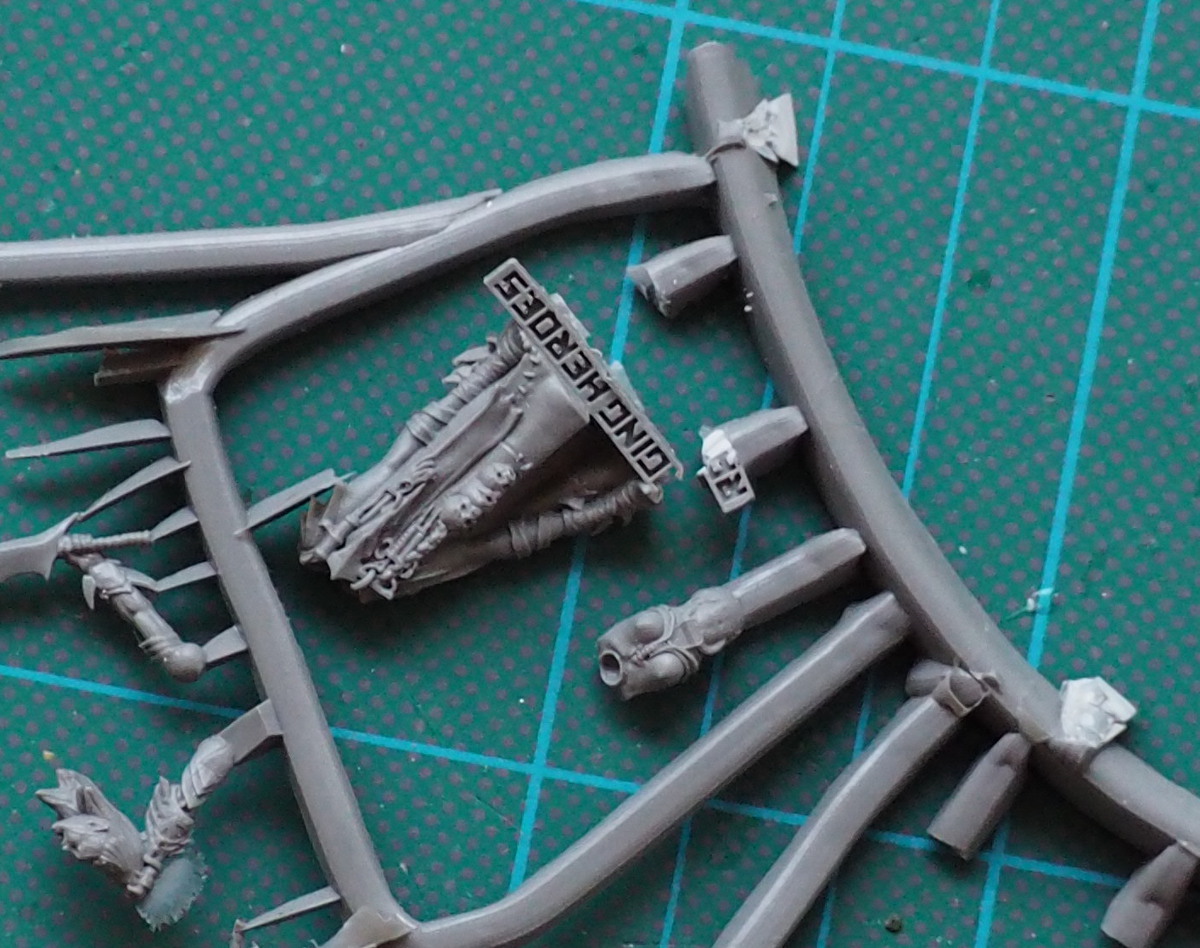 The miniatures come together easily. Another minor problem are the very small dimensions, especially of the heads. I cut one of them not close enough to the part and I had a hard time fixating it to remove some of the excess material. In the end I put it on a piece of Blu Tack which worked fine. But again, I think I would have a little less hassle if the resin would a little bit be softer.
But when you look at the assembled miniatures, you forget about these minor bumps very quickly!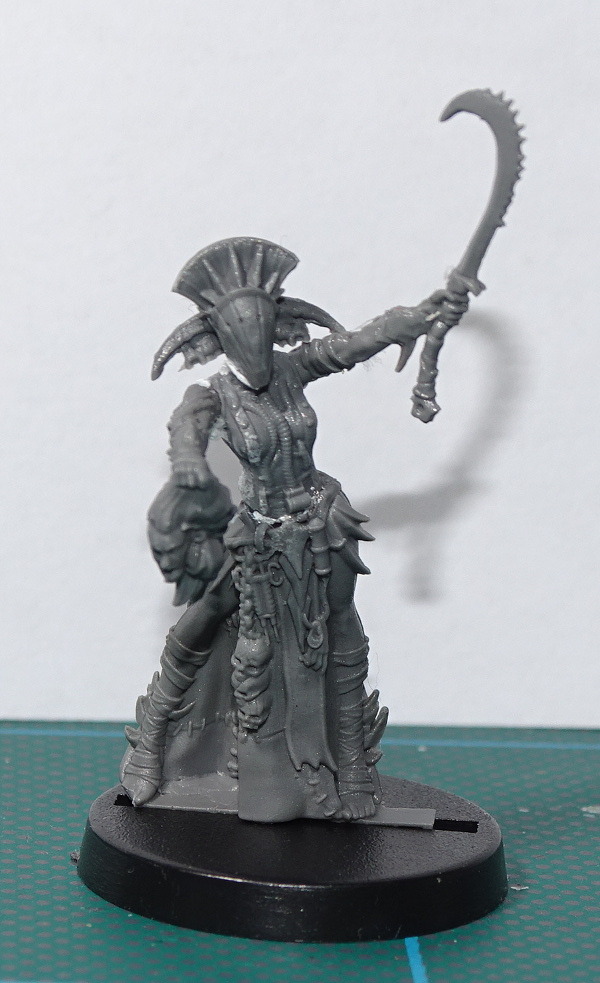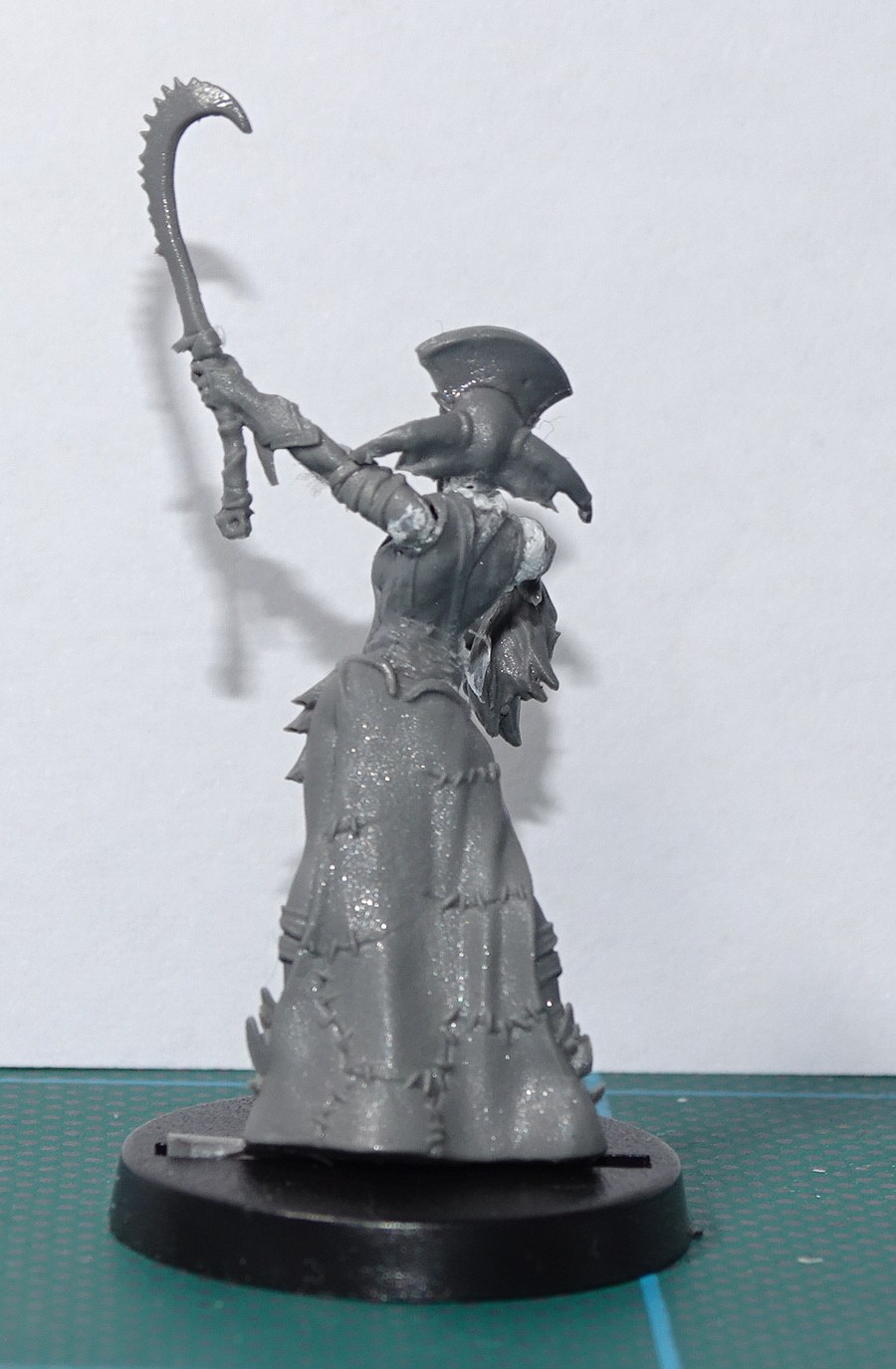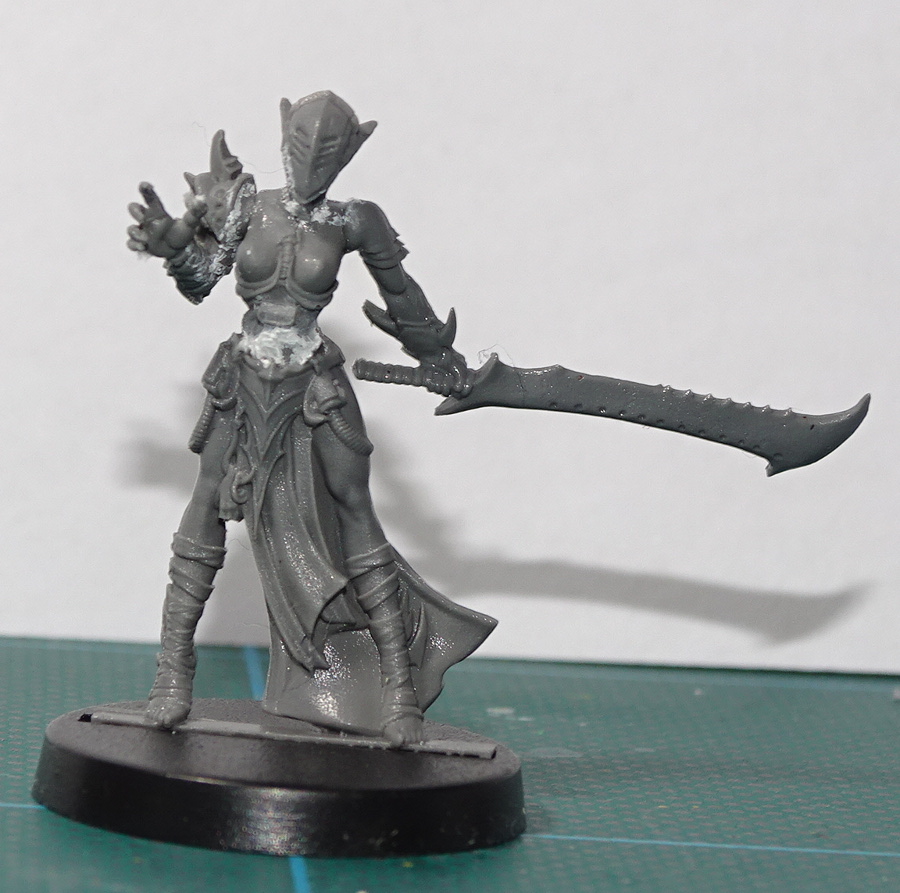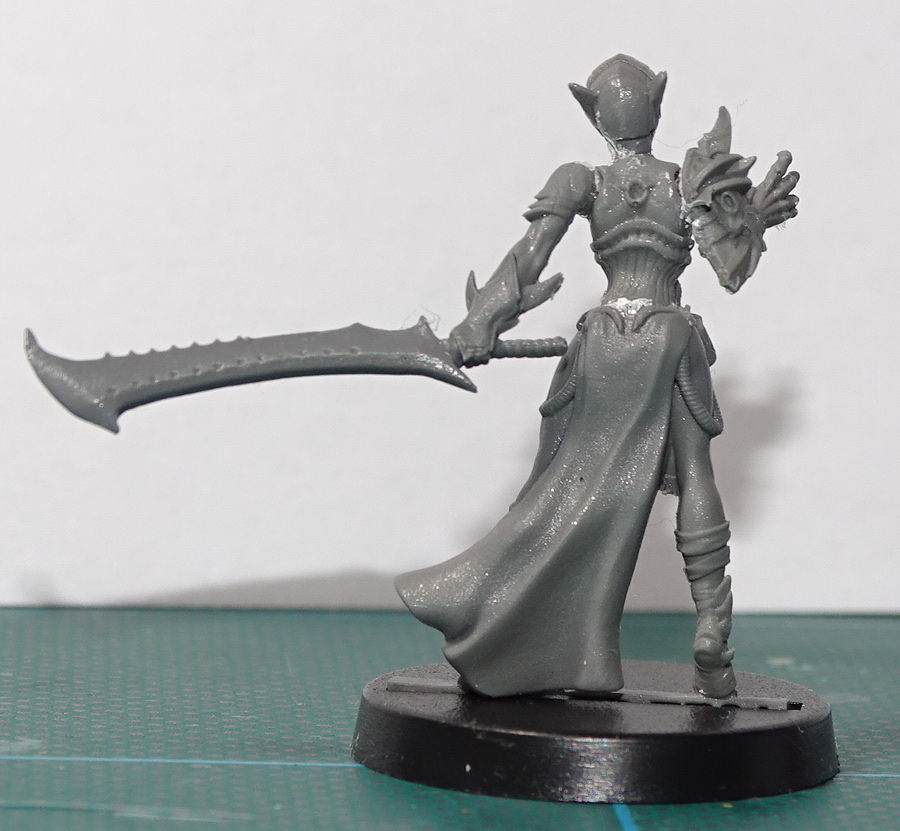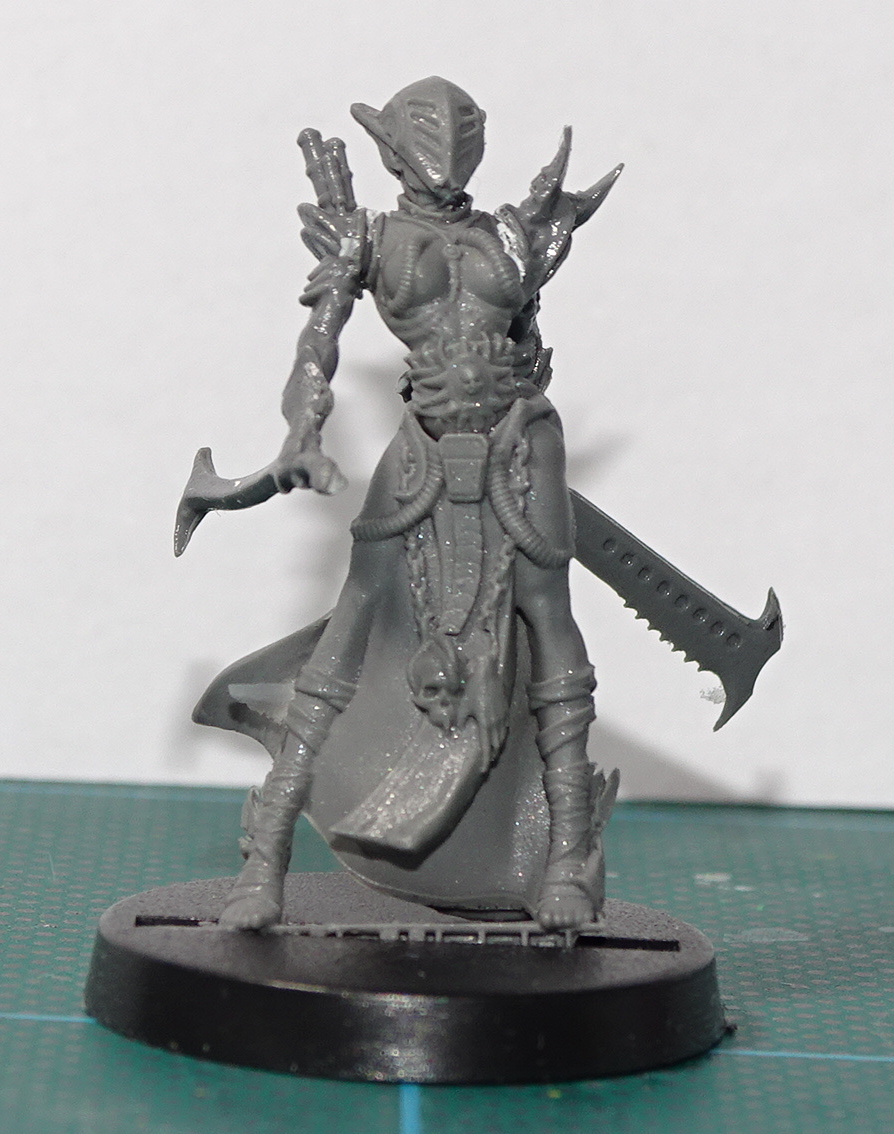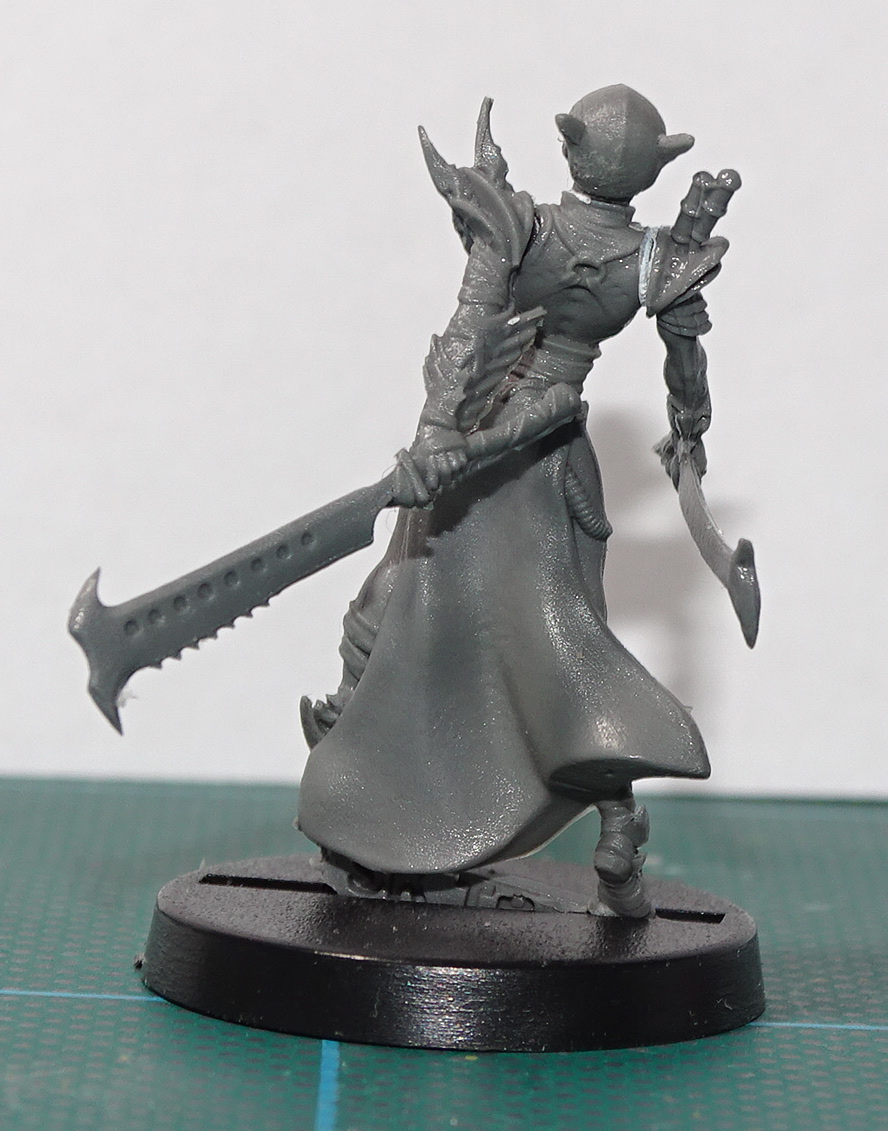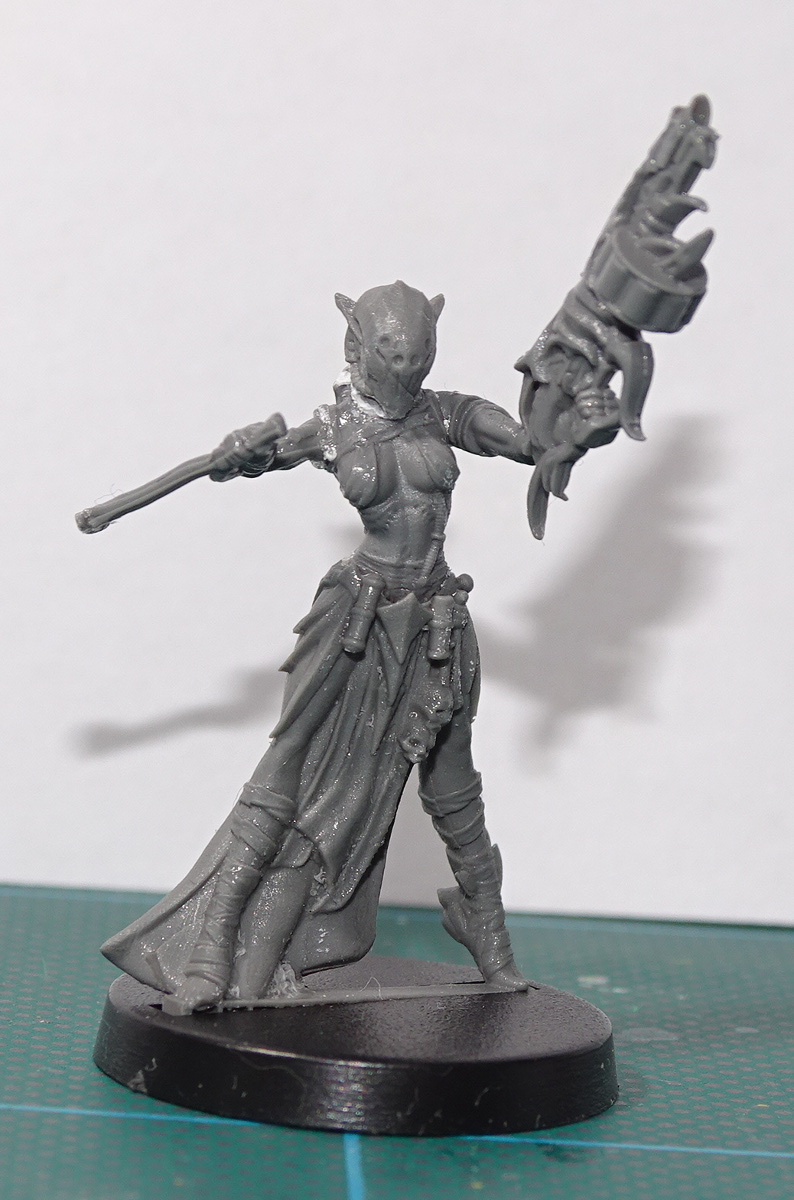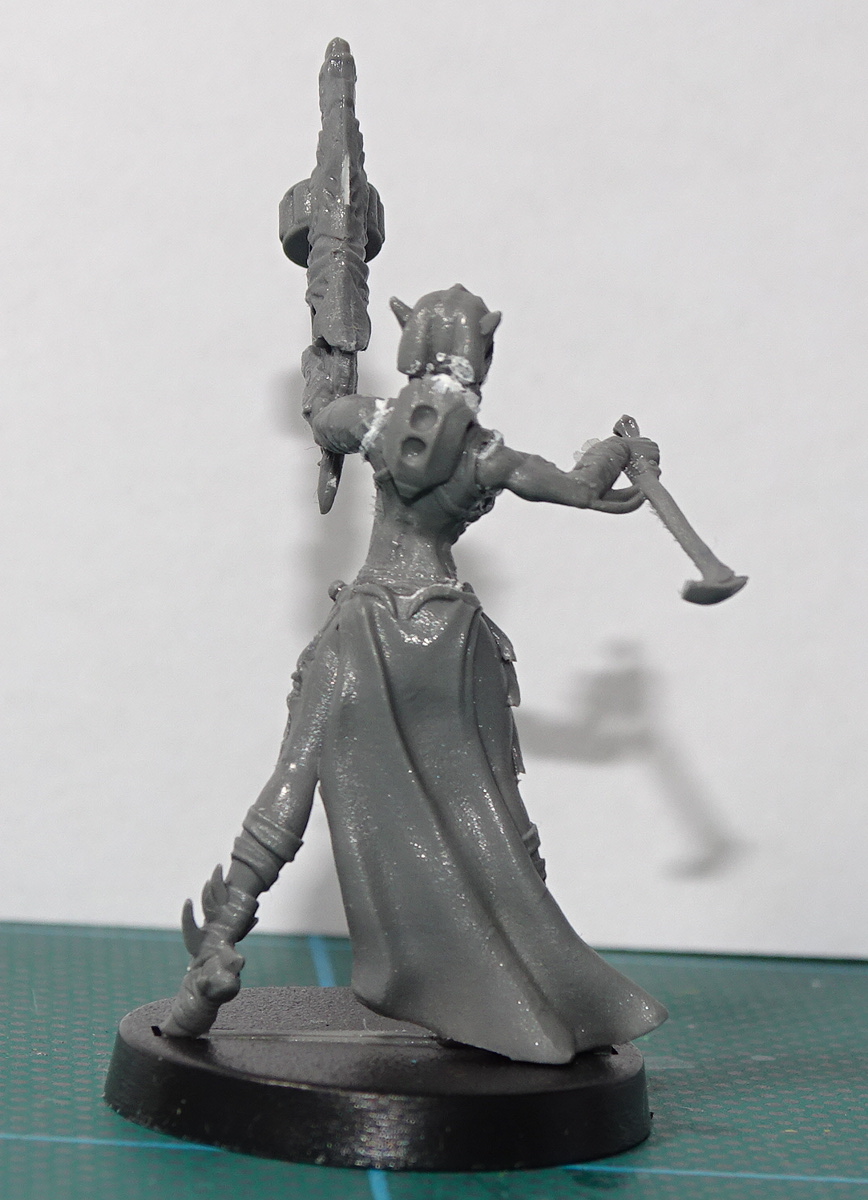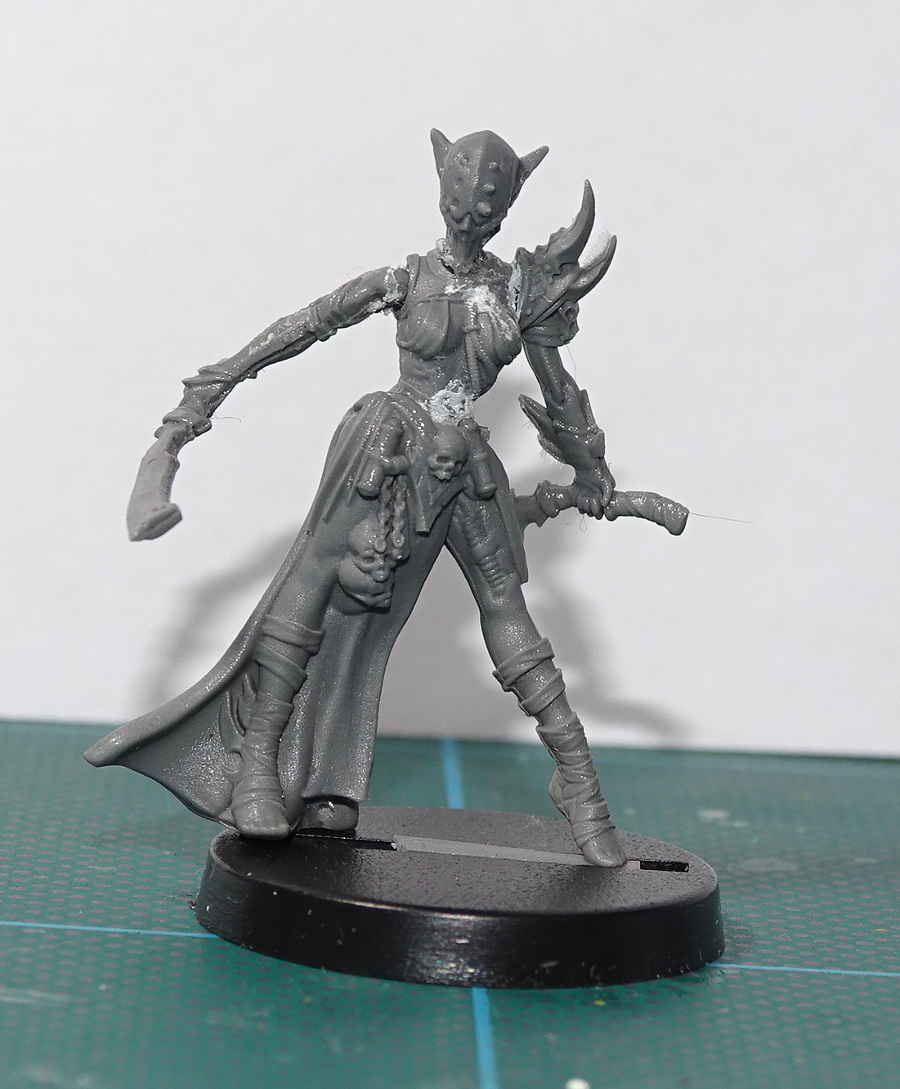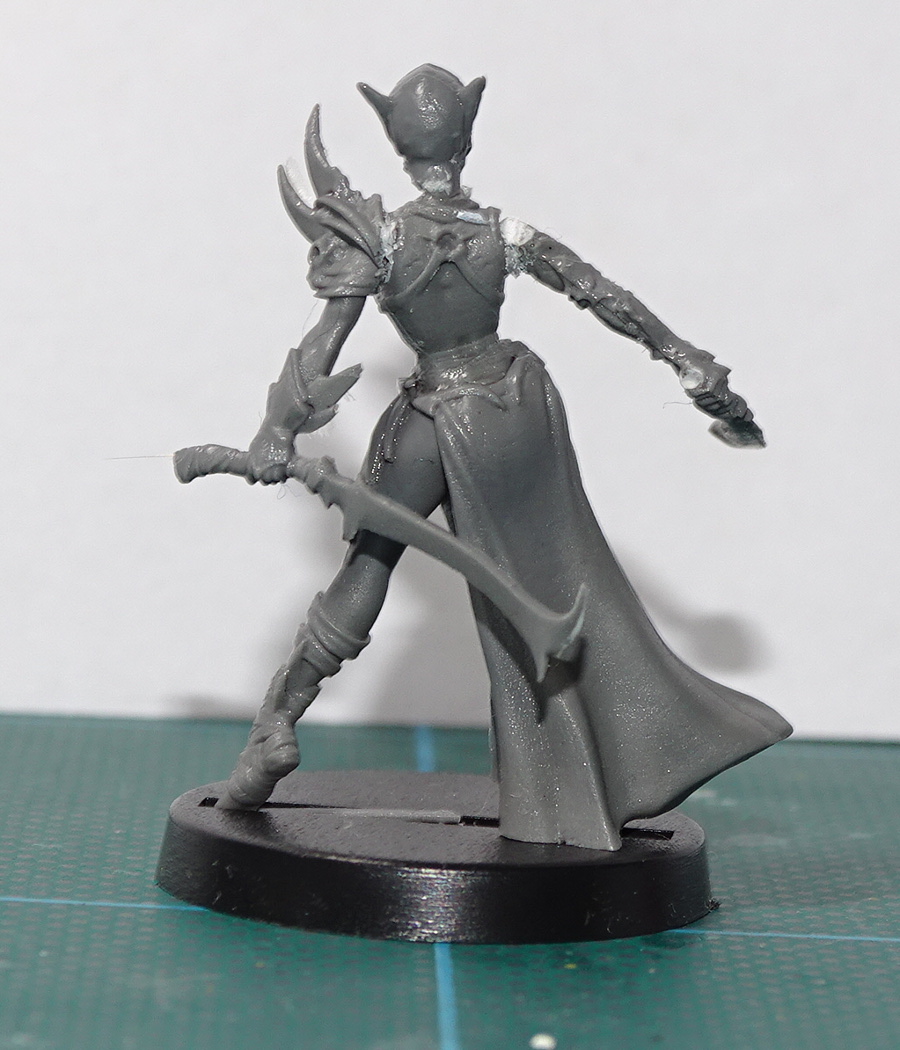 My apologies for the super glue stains – I accidentally bought fluid instead of gel and it handles quite differently…
In terms of size, these are straight up 35mm miniatures. Here are some pictures with  scale and a Perry Miniatures British soldier and a classic Skaven for comparison:




The second pictures shows the rather unusual posture of the miniatures – they have their midriffs bend forward in a way that would be hard for any human to do, but then again, they are not human, are they?
Due to their slender bodies and the fact that they are some alien menace, I think they can be used for any system between 28mm and 35 mm scale. If you don't want to have  full army of them, they will work well as characters for your Drukhari.
In summary, this is a very well executed set. The parts are fully interchangeable, and the extra bits will allow you to make a decent size squad without any obvious twins. There is also a Skinners Command set with 5 unique miniatures and the parts are also interchangeable with the Troops set. The price is comparable to a box of Drukhari Mandrakes and well within the range you'd expect for high quality multi-pose resin.
~ Really looking forward to getting some paint on them next!
Disclaimer: I received this set as review product from Raging Heroes.