Rick And Morty's Epic Quest Is About To Begin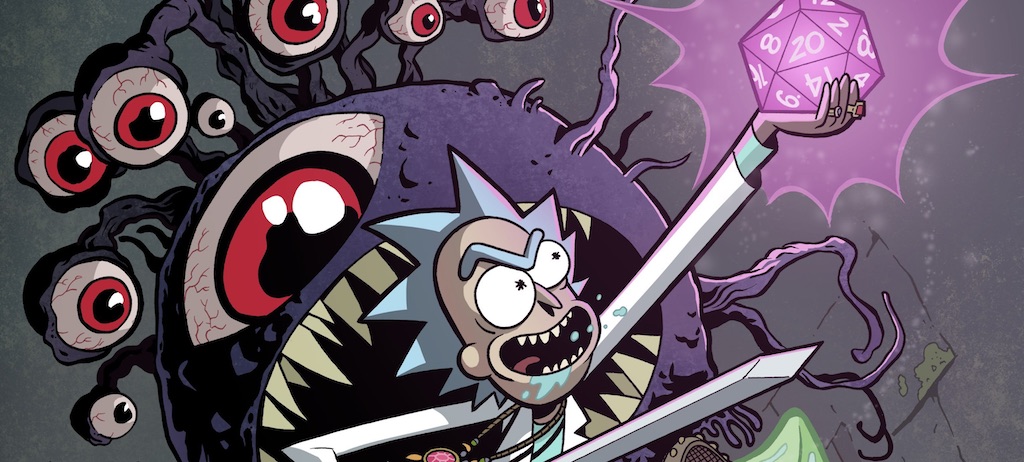 Rick and Morty (and the rest of the family) get geared up for their adventure into the world of both Dungeons and Dragons. Amazing character designs await within.
Rick and Morty. Dungeons & Dragons. What more could you possibly want? What about a story written by Patrick Rothfuss and D&D comic luminary Jim Zub? What about dimension hopping adventures that feature your favorite cartoon characters and also D&D monsters. That's all implied in the title though, so you probably knew to expect that one. At any rate, today we've got a look at upcoming character designs–Rick, Morty, Summer, Jerry, and Beth as their various D&D characters.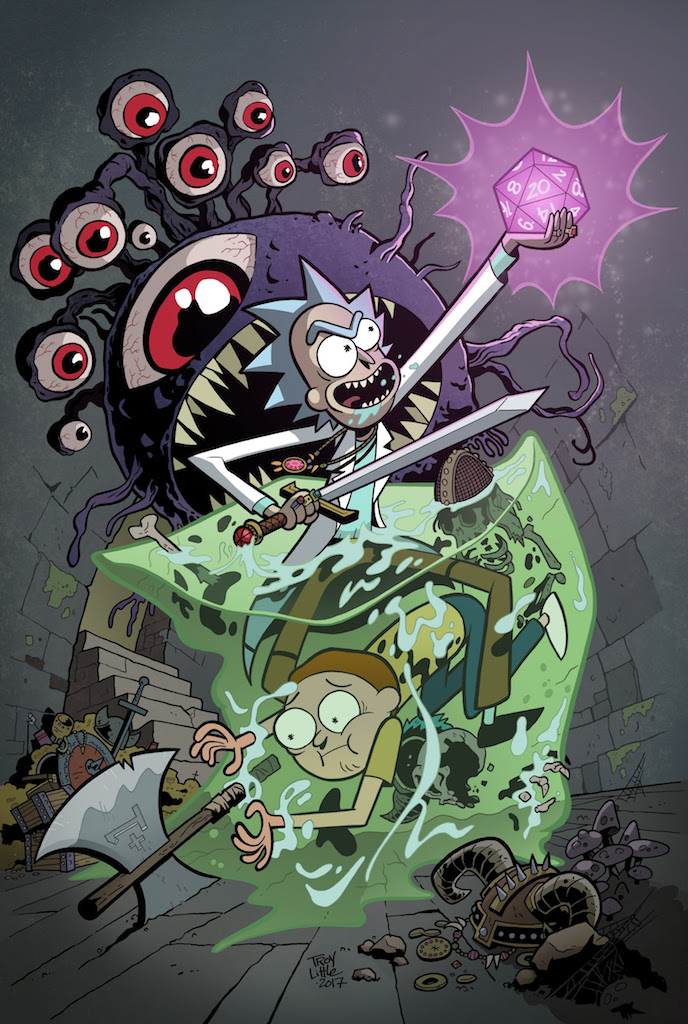 When Morty needs to learn how to play D&D to keep up with the cool kids, his hard-drinking, old school-gaming, mad science-making grandpa is happy to teach him how to roll the dice, but neither of them is prepared for the saving throws they're about to fail or the true quest yet to come. Strap on a +1 longsword and grab your 10-foot pole, because this is going to be a gaming gauntlet like no other!

The world's greatest role-playing game.

Reality's most dysfunctional family.

What could go wrong?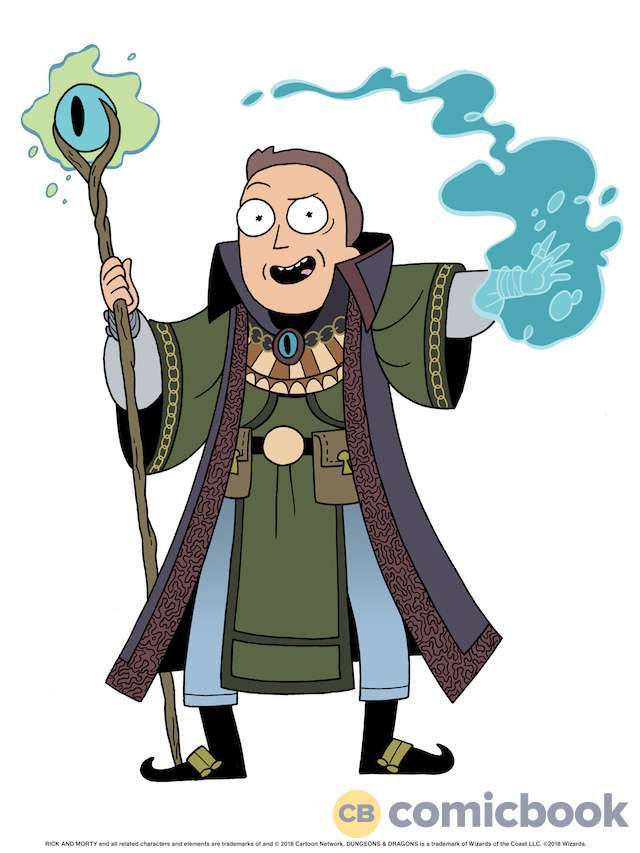 Here's Jerry as some kind of Magic User. Then you have Beth as a Cleric who is clearly over it.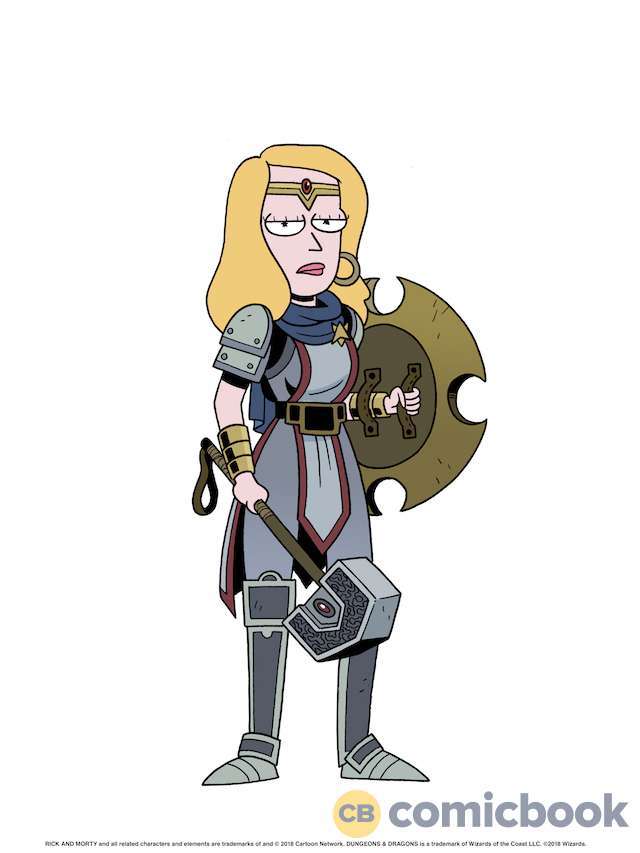 Summer is a cool looking Ranger. And an Elf.
Subscribe to our newsletter!
Get Tabletop, RPG & Pop Culture news delivered directly to your inbox.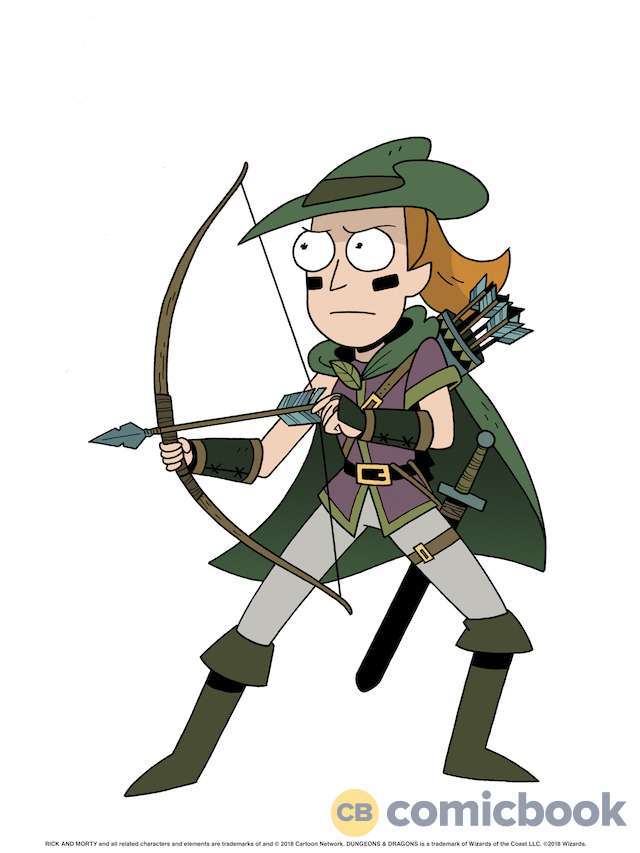 And of course we have Rick and Morty themselves, ready to dole out crits and fumbles (guess who'll roll what).
I love that Rick is a Bard more than anything else. Proof that it truly is the one class that can do it all. At any rate, you can read more about Rick and Morty's crossover into Dungeons & Dragons right here, with the release anticipated some time after Gen Con.
Vindication for Bards, and a fun/exciting Rick and Morty adventure to boot, what more could you want?