The TIE Swarm returns to X-Wing Second Edition with a new batch of pilots, abilities and upgrades. Come check out what you're going to get from the insides of the TIE/ln box!
Get ready to crush the rebellion under the weight of numbers with the TIE/ln. It's the workhorse of the Empire and this iconic ship is back in Star Wars: X-Wing Second Edition:
We got a look at these cards in the Galactic Empire Conversion Pack, but now we're diving into the box to see which cards will end up in your collection after you acquire this expansion. All-in, we're looking at 10 ship cards, 4 upgrades, and all the extra's you'll need to fly this ship on the tabletop.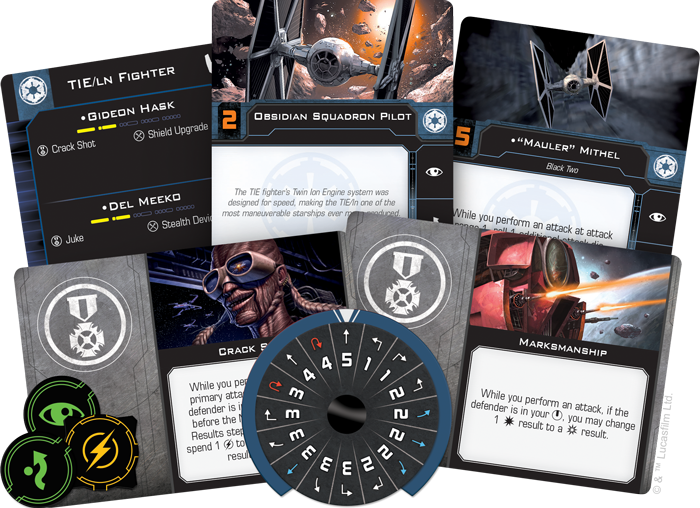 One surprising aspect of the ship is the quality of the pilots available in the TIE/ln. We talked about what they can do in the TIE/ln Preview article already but it's very interesting to see where the TIE/ln after the "squishing" of Pilot Skills down to the narrower Initiative value. It's great to see the different options at higher initiatives as it will allow players who can fly in formation some advantages. Heck, just having the threat of multiple ships activating at the same step – but in the order the owning player chooses – is powerful.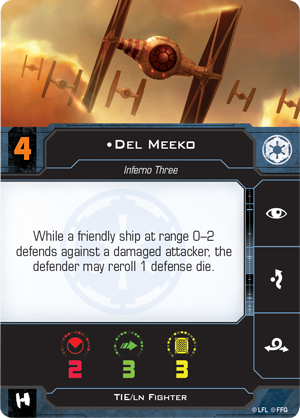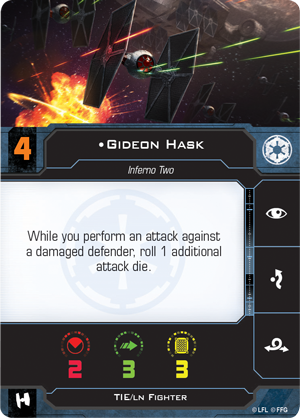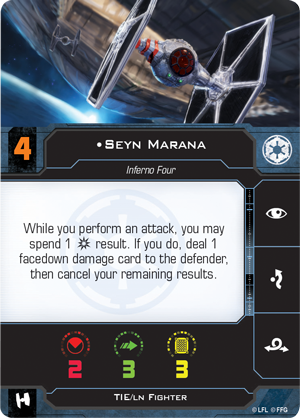 The TIE/ln is a fast, agile and deadly ship for it's points. Sure, it can't take a hit because it only has 3 hull and 0 shields – but speed is it's true defense. Fly fast, cover your wingmen and don't give the rebels an inch! Look for the TIE/ln in stores on September 13th, 2018!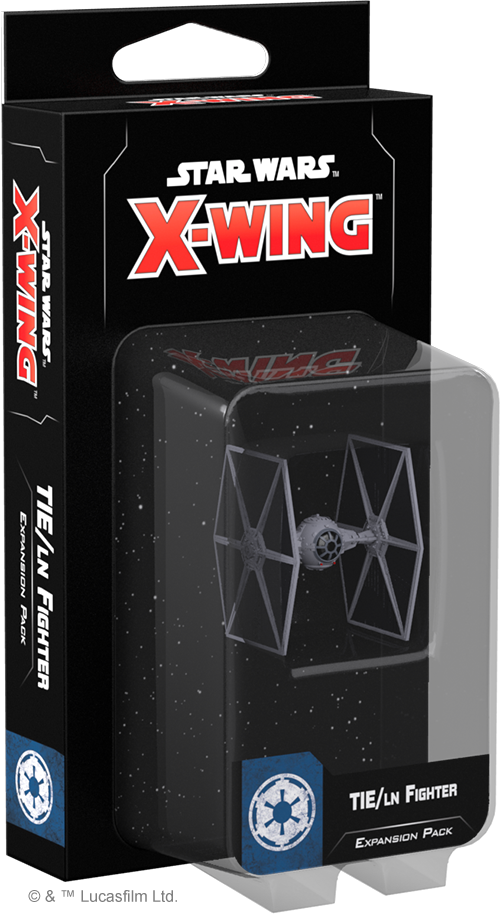 Few sounds can strike fear into the heart of a starfighter pilot like the howl of an incoming group of Imperial TIE/ln fighters. The iconic fighter of the Galactic Empire, the TIE's namesake twin ion engines deliver impressive speed and pinpoint maneuverability. Although its lightweight frame lacks deflector shields or a hyperdrive, its affordability allows the Empire to deploy TIE fighters in great numbers to crush any Rebel resistance.

The TIE/ln Fighter Expansion Pack includes one beautifully pre-painted miniature and all the ship and upgrade cards you need to incorporate this flying terror into your Imperial squadron. In addition, the TIE/ln Fighter Expansion Pack contains a few entirely new cards that have never before appeared in the game's first edition. These new cards and associated punchboard are also included in the Galactic Empire Conversion Kit for the benefit of veteran players!
Did it ever really go away?