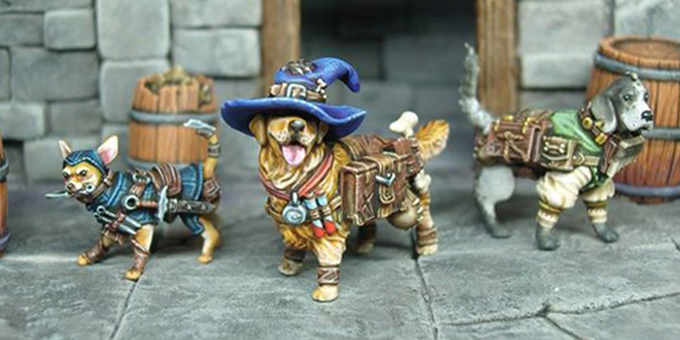 Cunning crooks and daring doggos. Come check out this week's batch of Kickstarter highlights!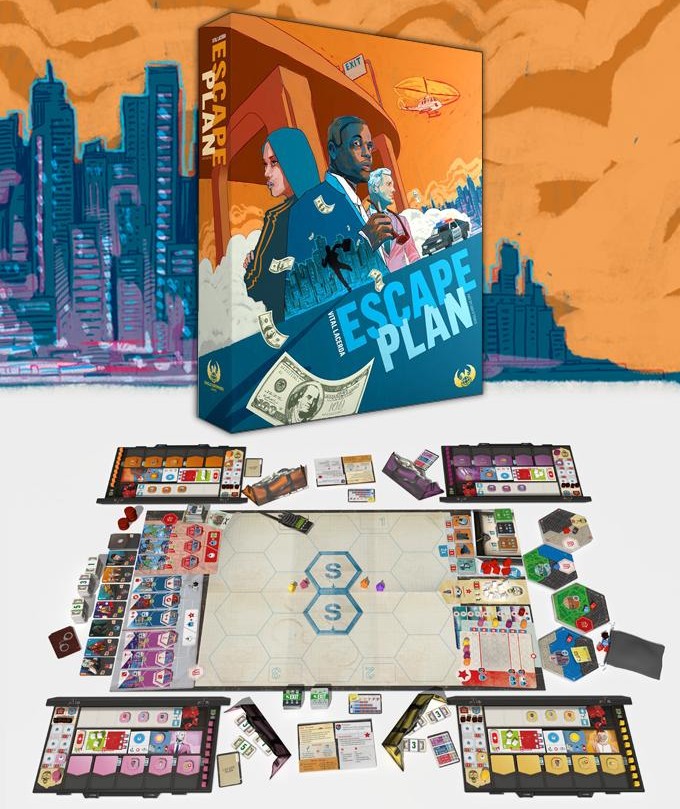 Escape Plan is a competitive heist strategy game where players have to escape the long arm of the law with as much loot as possible. Your gang of thieves have successfully robbed a bank and hidden the cash around the city until things blow over. Unfortunately, the police have made an unexpected break in the case, and the gang has split up following a heated argument. Set over the course of three rounds, each player must frantically scour the city collecting as much loot as possible, all while avoiding the police barricades steadily closing off the main streets and exits. Players can use their money to bribe gangs to create distractions, purchase black market gear to aid them in their escape, and rat out their former allies to throw the police off their trail. However, being too blunt can bring unwanted attention and tip the police off to your location. Pledges start at $79 for the standard version of the game, including all applicable stretch goals.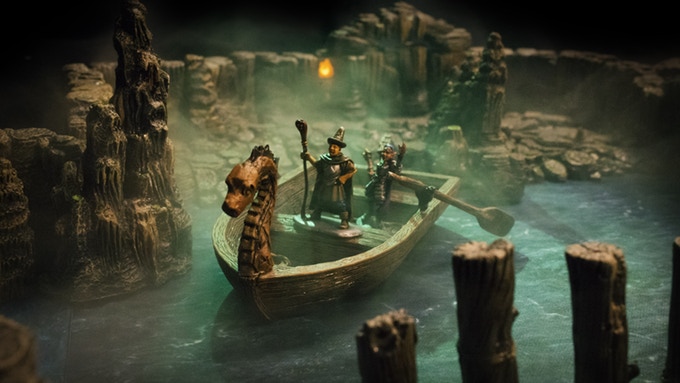 Dwarven Forge has become a regular to Kickstarter with their line of modular, themed dungeon terrain, and their campaigns often exceed $1 million in crowdfunding. Their latest campaign focuses on ancient, underground caverns full of stalagmites, spider webs, traps, LED torches, and glittering treasure. As with all of Dwarven Forge's campaigns, Caverns Deep has a dizzying number of tiles and accessories to furnish a dungeon of any size or budget. All pieces are made from their proprietary Dwarvenite mixture, a resin-like material that is incredibly sturdy while still retaining detail. The campaign is divided into "Encounters," and all pieces come in your choice of Dwarvenite grey or hand-painted.
AEG's hit deckbuilding dungeon crawler has also returned to Kickstarter. This campaign gives gamers another chance to get the Kickstarter exclusive goodies from last time, and also introduces two new expansions. The Barricades Mode is a solo and cooperative campaign where players must defend the village from waves of enemies before taking the fight to the Dungeon Guardian. Other highlights include multi-tiered Prestige Classes that offer incredible power for completing a series of class-specific quests. You can buy the new expansions for $50, or get the complete Thunderstone Quest experience for $150.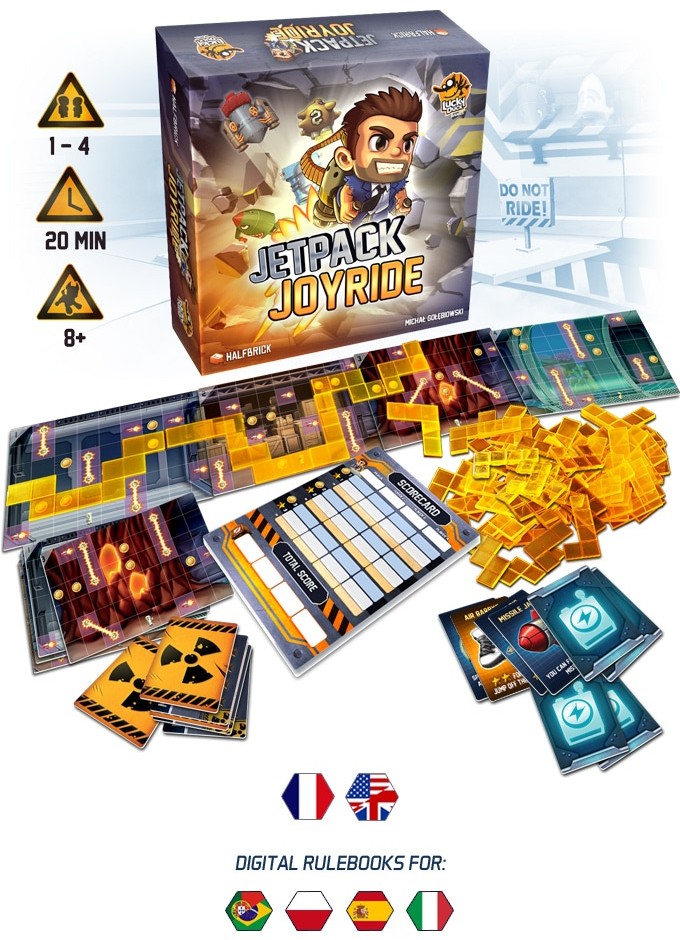 The popular mobile game Jetpack Joyride has been adapted into a competitive, real-time puzzle game by Lucky Duck. Much like in the mobile game, players have to navigate scrolling levels by dodging traps and collecting coins and power-ups. The way this is accomplished on the tabletop is by connecting translucent pentomino tiles from a shared pool to create your path through the levels. Merely finishing the levels unscathed isn't the only goal, as you also need to complete achievements and gather the aforementioned coins so you can purchase items to help you in future levels. Pledges start at $25.

Dungeons and Doggies is a line of 12 canine companions representing the major classes in D&D 5e. It's inspired by the Dungeons and Doggos webcomic, and the Kickstarter exclusive 13th miniature is a Mastiff Bard from the series. The £27/$36 Fetch! pledge includes all the doggies and supplemental rules material to field them in your next session of D&D, either as a companion or a pre-generated character.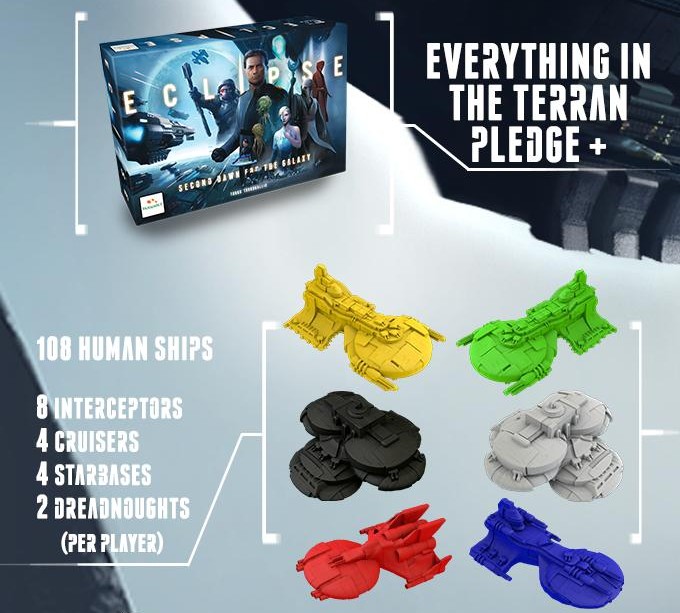 Eclipse is a critically-acclaimed sci-fi 4X board game that is currently entering its second edition. Players command one of several human and alien factions on their campaign of conquest to unite the galaxy under their rule. This latest edition features updated core rules, new and improved mechanics, upgraded components, and even incorporates many elements from the previous edition's expansions. You can grab your copy for $149.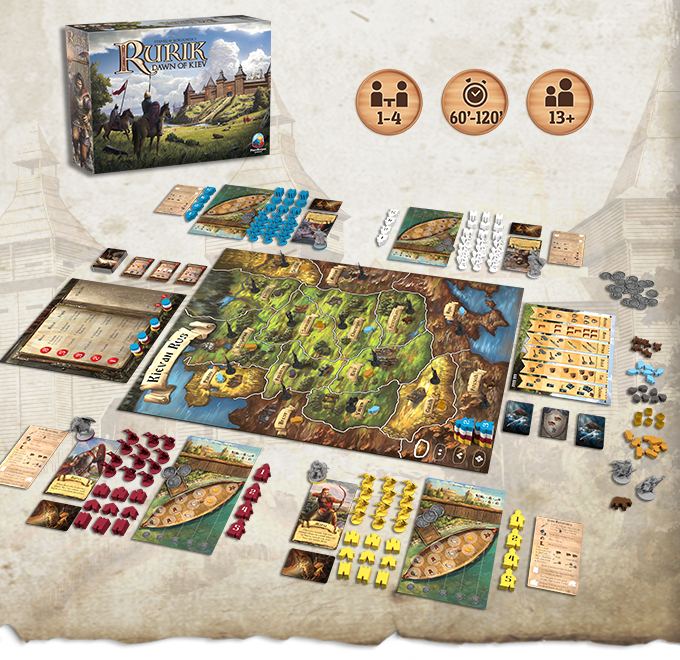 Finally, we come to Rurik, a euro-style strategy game where players compete to become the next ruler of 11th century Kievan Rus' following the passing of Vladimir the Great. One of Rurik's core mechanics is an auction system, where players bid advisors of different levels to take actions. Lower level advisors go first, but are usually limited to weaker actions. However, it's possible to use bribes to temporarily make your advisors stronger, allowing you to perform more powerful actions at the expense of your purse strings. Some of these actions include collecting taxes from the regions you control, recruiting troops, moving your army, constructing fortifications, and attacking other players. A copy of the base game will set you back $69.
~Which Of These Campaigns Caught Your Attention?