Today on Tabletop Spotlight, we take a look at the Planar Adventures supplement for Pathfinder. As the name implies, inside you'll find settings for all manner of plane-hopping adventures.
Extraplanar adventures are some of my personal favorite types. They showcase the creativity and imagination of a fantasy world. It takes your typical fantasy heroes and casts them against a backdrop of weird creatures and weirder settings. Your half-elf assassin/bard/rogue/scout/ninja/paladin seems positively plebeian compared to a mercenary from one of the more esoteric planes like the Dimension of Dream or Time. And Planar Adventures really plays that up–so if you like plane-hopping fun, or even if you just want to dig a little deeper into some of the cosmic/divine lore of Pathfinder, this book is worth diving into.
It's got everything you need to start running adventures in other planes today. I mean, admittedly you technically already have that, you just need your imagination, but the book ALSO has a ton of new monsters, new PC races, class archetypes, feats, magic items–everything you'd expect out of a good setting book.
But of great interest to me were the sections on the deities–this book is a boon for DMs who want to work the gods into their games without it feeling overpowered. They give you details to play with, things to throw at Clerics all the way from 1st level all the way to 20th.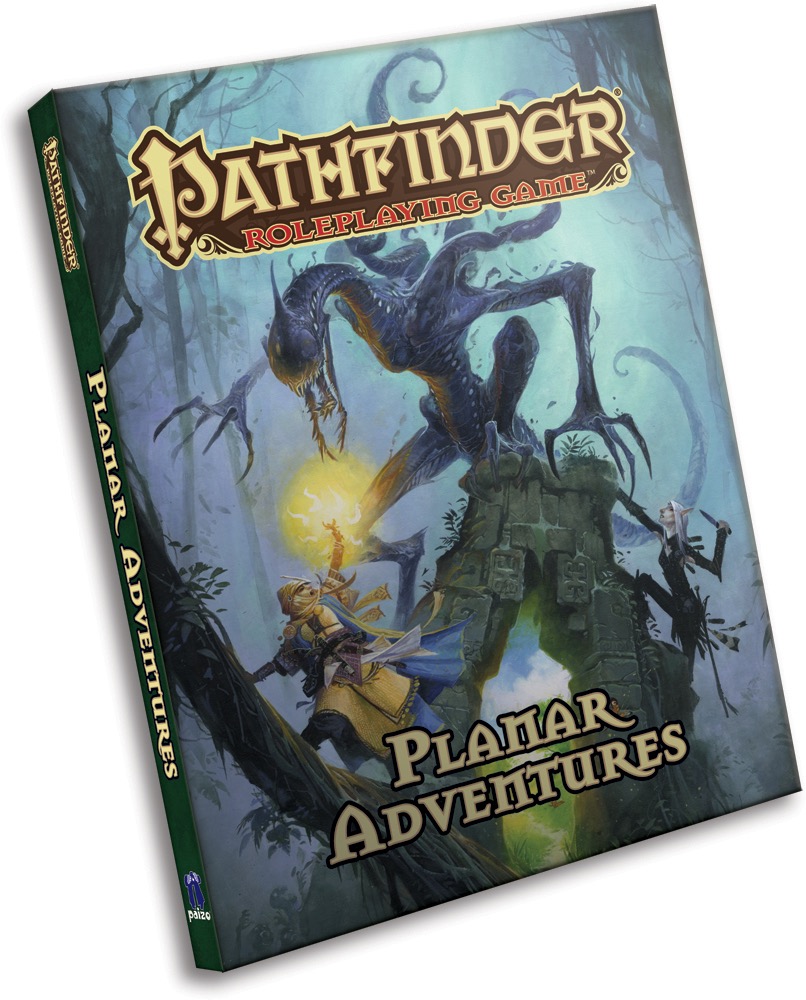 From Heaven to Hell

There are worlds beyond the one we know: Planes of Fire and Water, Heaven and Hell, Dimensions of Dreams and Time. These are the realms of angels and demons, gods and goddesses—entire new realities where anything can happen!

Pathfinder RPG Planar Adventures expands the world of the Pathfinder Roleplaying Game and transports your characters and campaigns into uncanny new worlds rife with both perilous dangers and unimaginable rewards. In these infinite planes of reality, characters will test more than just their mettle against the daunting challenges that confront them—they'll test their very souls!

Pathfinder RPG Planar Adventures includes:

All-new archetypes, feats, magic items, and spells to give plane-hopping PCs a bounty of options during their travels.
A presentation of the 20 core deities of the Pathfinder RPG, including divine gifts they can grant their faithful.
An exploration of the major planes of existence and several strange demiplanes from the Pathfinder campaign setting.
Nearly two dozen new monsters, including three new races appropriate for use as player characters.
… and much, much more!
Happy Adventuring!