The legendary artist who helped bring us Spider-Man, Doctor Strange, Hawk and Dove, and Blue Beetle died last week. He was 90. 
Steve Ditko attended Cartoonist and Illustrators School in New York City where he studied under Batman artist Jerry Robinson. He started his career working for Joe Simon and Jack Kirby's studio in the early 1950s. He drew mystery, horror, and sci-fi books for Charlton Comics and Atlas Comics (which later became Marvel) in the next 10 years. In 1960 he created Captain Atom for DC.
He helped create Spider-Man with Stan Lee. The new character was initially given to Jack Kirby, but Lee wasn't happy with his design. In an interview Ditko recalled his thought process:
"One of the first things I did was to work up a costume. A vital, visual part of the character. I had to know how he looked … before I did any breakdowns. For example: A clinging power so he wouldn't have hard shoes or boots, a hidden wrist-shooter versus a web gun and holster, etc. … I wasn't sure Stan would like the idea of covering the character's face but I did it because it hid an obviously boyish face. It would also add mystery to the character…."
The new character first appeared in the final issue Amazing Fantasy in 1962, and sold well enough that he got his own book – The Amazing Spider-Man. He has since become one of the most iconic characters of the genre – with 10 live action movies, several animated series, and all kinds of merch. He is beloved by fans.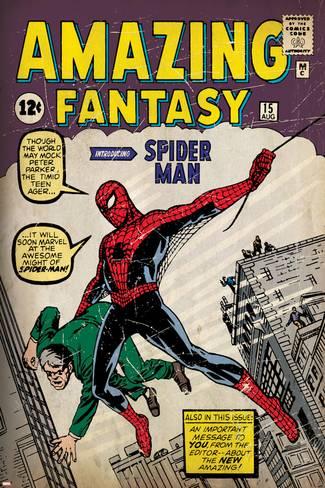 Ditko's other best known character is Doctor Stephen Vincent Strange. Ditko brought a short script with pencilled panels of a different kind of character to add variety to the Marvel line up to Lee. The writer took the pages, combined them with character from a radio program he listed to as a kid and the wizard was born. The character got his name from the title of the book he first appeared in in 1963 – Strange Tales.
He's since had some of the more psychedelic adventures in Marvel books – with Ditko doing some of the most surreal work of his career.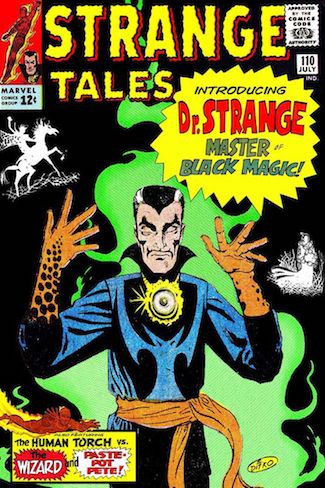 He created a ton of characters over his long career, for multiple publishers. He spent 45 years creating the look of super heroes and villains, back alleys and wide, colorful universes. Steve Ditko was a major influence on the work of other artists and writers, film makers and actors. He left an indelible mark on pop culture. He will be missed.
If you'd like to learn more, Jonathan Ross' 2007 documentary on the artist and his influence on comics is worth watching.