With Lock and Load complete there is one last convention related event I always look forward to each year. New organized play documents! Let's take a look at the 2018 Steamroller scenarios that we'll be playing this year!
The Steamroller packet drives the entire year of Warmachine play, affecting all events, conventions and often times casual game nights at the store. The good news is that this packet closely resembles Steamroller 2017 so there aren't any big new dynamics to learn. A quick look of the scenario's and you should be good to go!
What scenarios stayed the same?
The Pit II, Standoff and Spread the Net all got brought over from the 2017 packet and remained the same.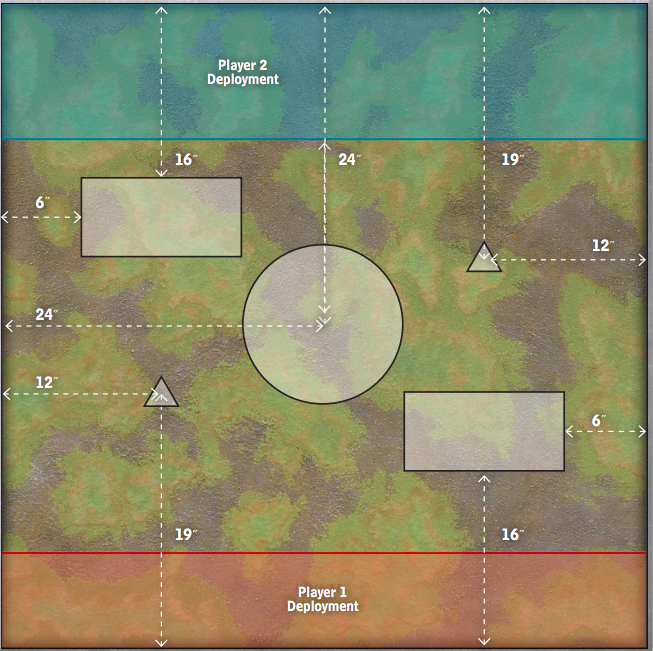 Spread the Net
An interesting note is that Spread the Net is the only scenario that doesn't contain objectives. This means you aren't able to take the Armory objective that can hand out magical weapons. Spread the Net is a very live scenario, meaning that points can be scored quickly, so it's important to make sure you have magic weapons to deal with any incorporeal models that might be scoring or contesting your zones.
Recon III …no wait, still called Recon II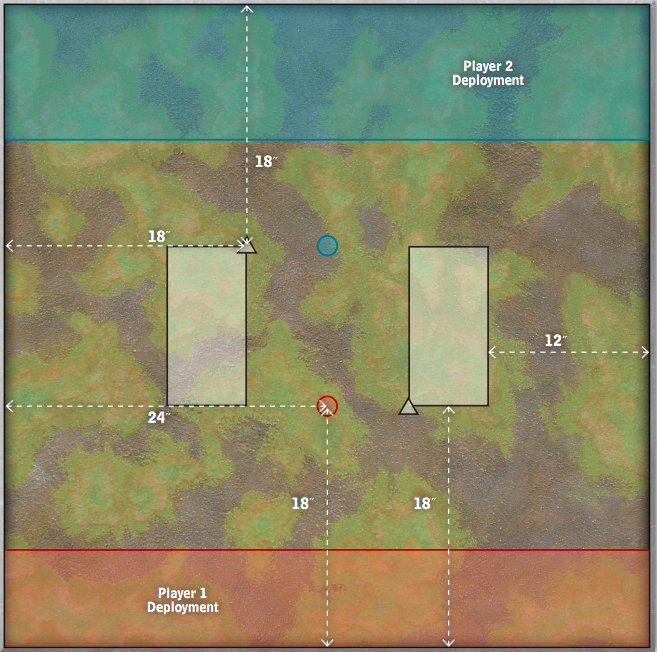 Recon II saw a minor change with the flags being moved to the inside corners of the zones. Apparently this wasn't enough of a change to warrant an increase in name to Recon III. This is only a 3 inch move, but it brings the flags closer to the center of the table where the action is typically happening. In theory this makes it easier to contest the enemy flag as you will naturally have models closer to this updated location. It also might allow a single resilient unit like Cataphract Cetrati or Man-O-War to block both the flag and objective off from the enemy.
Some casters will appreciate the new flag placement as it allows them to score and cover more of the table with their feat. For a 5 or 6 focus/fury caster this can be a big deal. This downside to this is that a caster scoring the flag in a bit more potential danger.
Invasion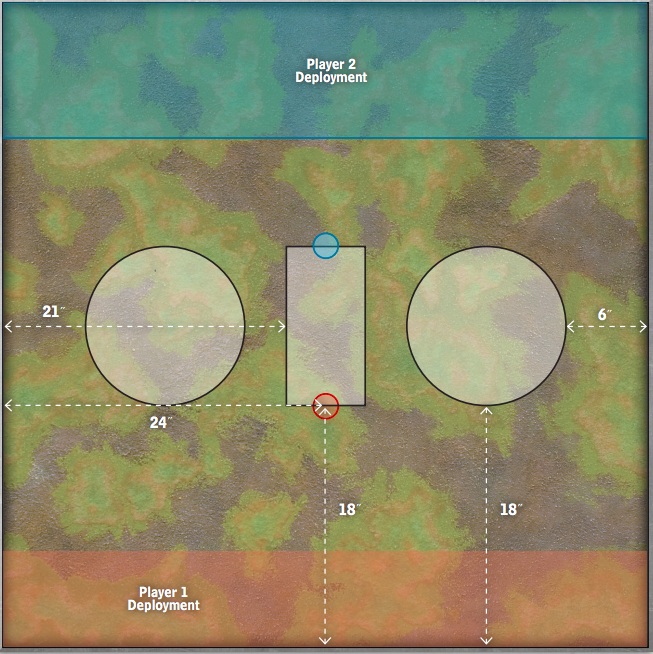 This is a new scenario for 2018 and resembles the old Breakdown scenario from last year. The center zone has been rotated and objectives added. The addition of the objectives brings another opportunity to score which is great. In Steamroller 2017 I found that on Breakdown it was sometimes hard to score points quickly enough to be ahead by 5.
The new rotated zone isn't a huge change, but it does prevent anything except huge base models from being able to straddle multiple zones. This also means that a caster can't score multiple zones anymore unless they happen to be huge base.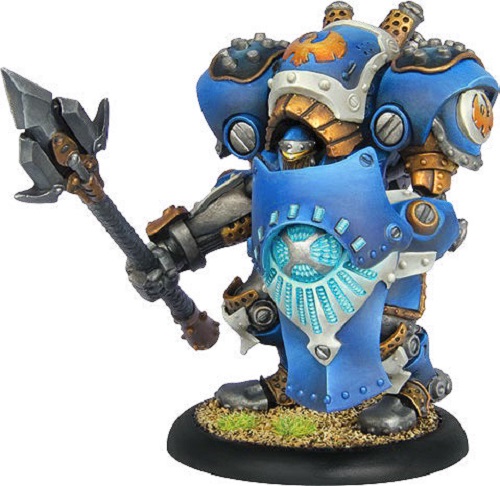 The unchargeable, arcane shielded Centurion will have to choose what zone to lock down
Mirage
Mirage is perhaps the most interesting scenario in the packet as it doesn't resemble any of the previous 2017 scenarios. With 3 flags all somewhat centrally located it will definitely be worth considering when list building. How many solos do you have to score flags? Can your caster sit on a flag and not get themselves killed?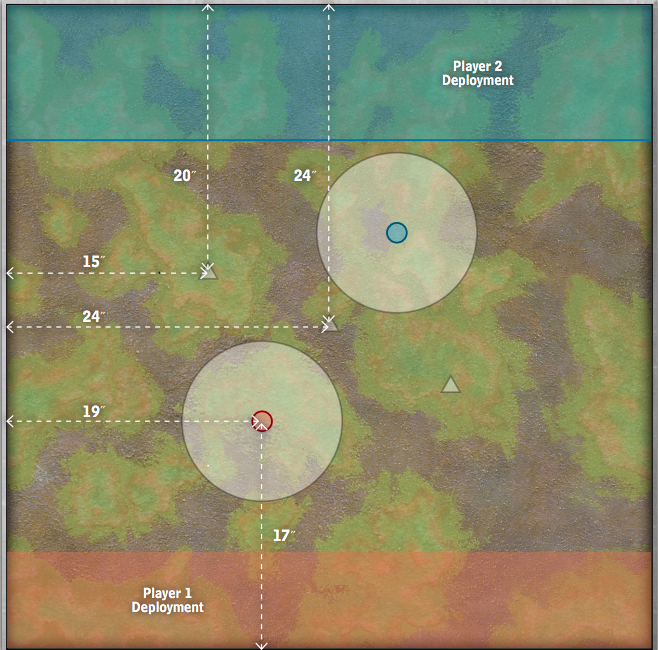 Mirage is also the scenario that has raised the most concern in players initial discussions. You will notice that there are 6 potential scoring elements, realistically though you aren't likely to score your opponents circular zone in the early game. However if you can shoot your opponents objective down, score the 3 flags and score your zone it's quite possible to get 5 points in a turn.
Casters like Exulon Thexus and Kreuger2 might have a decent shot of winning on the bottom of turn 2. Even if they don't win in one turn these control casters can often score 2 or 3 points with their feat, then score the remaining points the following turns with spells like Telekinesis.

Fighting the Scenario Monsters on Mirage
Counter play to these control casters exist, but it poses a hard question that you will need to bring answers for in a tournament setting. Having elements in your list that can't be moved or placed will be incredibly valuable in these matchups. Tiberion, Earth's Blessing Animus, Jakes1 Sidekick spell, and Spellward to prevent Telekinesis are just some of the tools that should all be considered.
If your opponent is bringing a list specifically to win quickly on Mirage having a plan to just get into the mid to late game is a good way to start. Getting to the mid-game means their feat has been popped and initial tricks revealed and at this point you can hopefully attrition your way to victory scoring points when possible to prevent them from getting 5 ahead.
Shield guards to save key contesting models or your objective from being destroyed are a good potential investment. Lining your models up to prevent them from being pushed away from the flags can ruin Thexus and Kreuger2's plan for a quick win. Ambushing models that can run to contest flags and zones might keep your opponent from scoring that crucial point they need to pull ahead.

Wrap Up
Steamroller 2017 was a great ruleset for competitive play and 2018 looks to keep this going by not making major changes and instead focusing on cleaning up some small details and introducing a few new scenarios. I'm excited to play these new scenarios and see how the meta changes and adapts to them.
What scenario do you like the most? Which scenario do you like the least?

Join us for a weekend of wargaming – and put your Warmachine tactics to the test in the Iron Gauntlet Qualifier and more! Registration for Wargames Con X is open now!