Games Workshop has another "hidden in plain sight" teaser for us. Do the orks have a new warboss on the way or is this something bigger? Speed Freeks, here we go!
The Orks are coming in Orktober, at least that's according to the latest from Games Workshop. We know that Speed Freeks is on the way and the Orks are getting their hands on a sweet new kit with the Ork Buggy: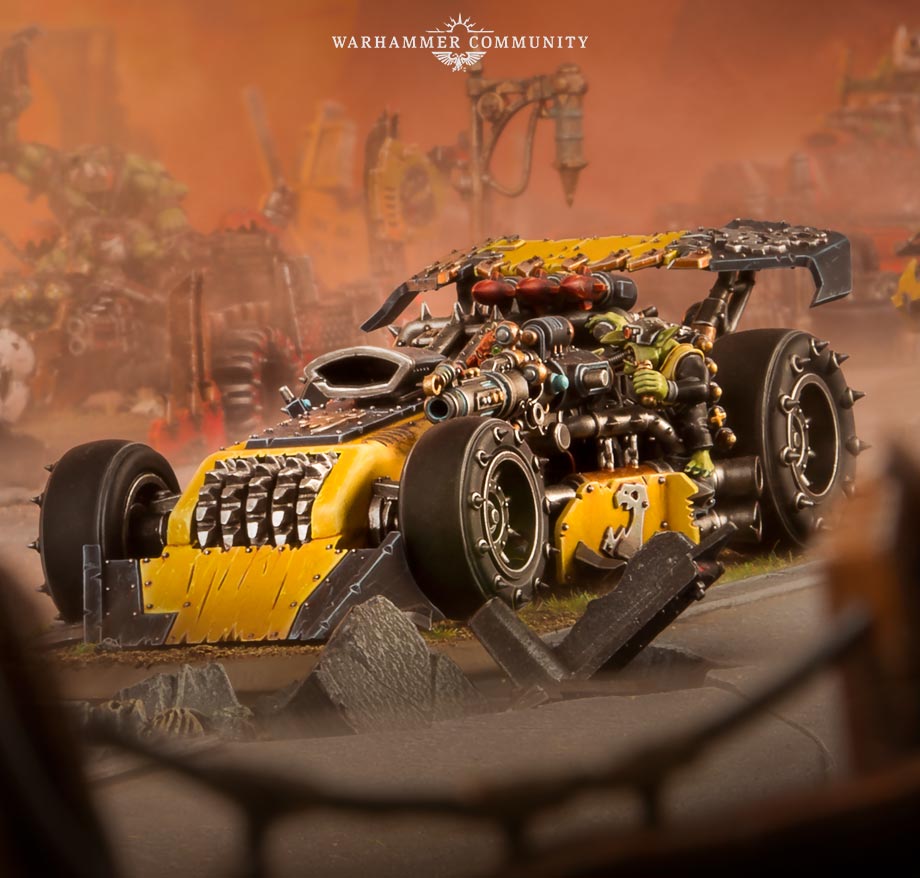 However, there is a something else going on in that image. Take a look at the background and you can see a BIG Ork hanging on the back of the vehicle in the background:
This ork does not match any current models available from Games Workshop. There are a few possibilities here:
Prime Ork
Ghaz
New Warboss
Vehicle Upgrade Character (like an Orky Sgt. Chronus)
Speculation is running rampant right now but let's think about this for a moment. It's probably not Ghaz – it's a little small and he isn't known for riding a vehicle (like a buggy) into battle. Plus: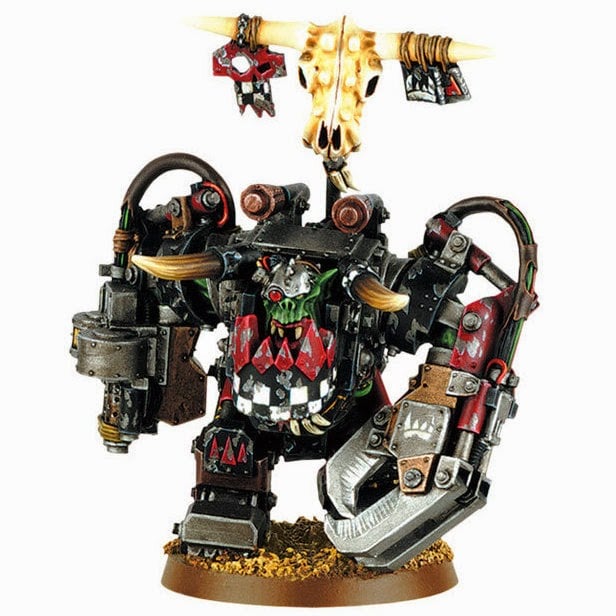 No Adamantium skull. No crazy Mega-Nob armor.  No Ghaz.
As for the Prime Ork – sure? That looks like one big beefy arm with Trogdor-like proportions. We know the Prime Orks were talked about as much bigger so it's a thought.
However, if we had to bet money, we're leaning toward a new Warboss on a buggy/vehicle option. Currently in the Ork Index, there is no option for a Warboss on a Buggy. Just on Foot, in Mega armor, or on a Bike.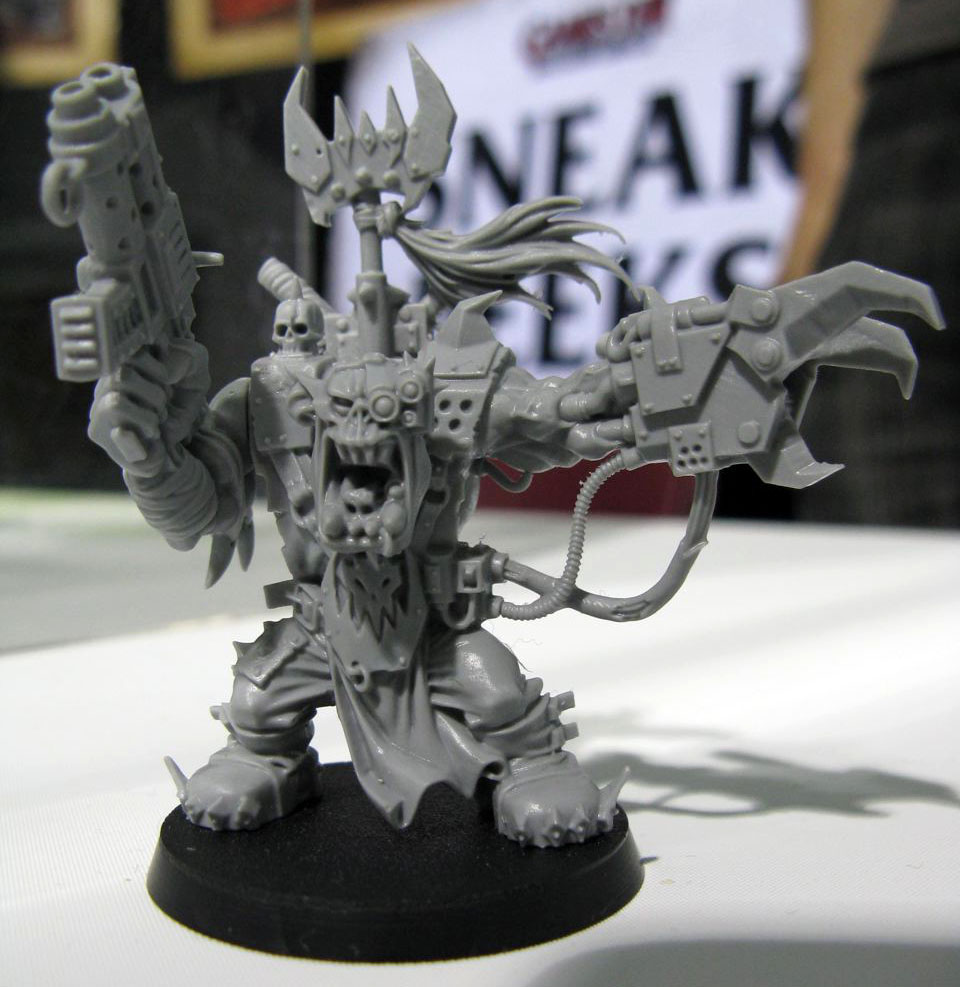 Plus, there aren't exactly a bunch of different plastic warboss options floating around currently. Ork players are a resourceful bunch and have made due over the years but I think it's about time GW tossed them a new Warboss plastic kit of some type.
The Ork "Character as a vehicle upgrade" option would also be intriguing. A Sgt. Chronus type of character that you could purchase as an upgrade for a buggy, truck, or battlewagon would be pretty sweet. Plus, what Ork player out there wouldn't want a Warboss type boost for your new favorite toys!?
Whatever this Ork is, you can bet he'll be hitting the tabletop in Orktober!
So what do you think? What is this Ork model and what are you hoping it turns out to be?