There are two games left for competitors to prove they have earned the right to take home the championship belt, and claim the title of Texas Warhammer 40k Circuit champion.

If you didn't get a chance to watch our streams yesterday here's where things stand before the games start this morning: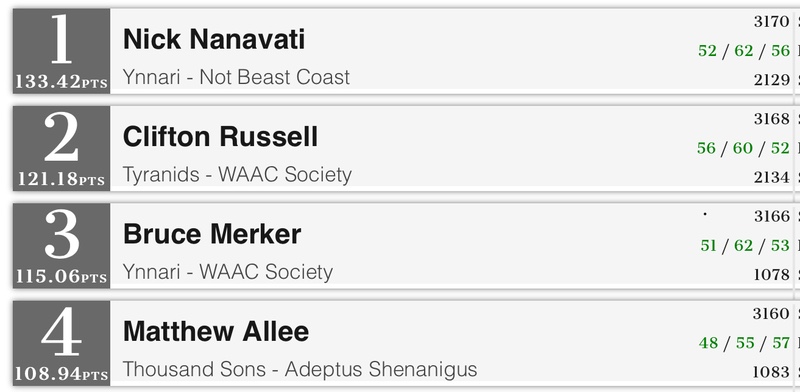 The first round sees a 260 model count Tyranid army take on and Adepticon champ's Ynnari. This is going to be an interesting game to watch!
UPDATE: FINAL ROUND STARTS AT 3:20p ET TODAY!
Twitch is the world's leading video platform and community for gamers. More than 45 million gamers gather every month on Twitch to broadcast, watch and chat about gaming. Twitch's video platform is the backbone of both live and on-demand distribution for the entire video game ecosystem.
Click Twitch logo (lower right) to join us on Twitch.