Accompanying the new Tooth and Claw boxed set: Codex Space Wolves. PLUS – new Death Guard models. Details inside.
That's right friends, the Space Wolves are getting their updated codex at last. Kicking off the Battle for Vigilus–hot on their heels are Genestealer Cults and Orks, but for now, let's take a look at the Space Wolves. And if you're here for the new Death Guard, they're down below as well.
via Warhammer Community
Next week also sees the highly anticipated Space Wolves codex land – and we think it's safe to say the wait has been well worth it. This new codex brings the sons of Russ up-to-date with the new edition, offering them powerful faction-wide rules, Stratagems and all the great stuff you've come to expect from this generation of codexes.
But you get more out of this codex. In addition to updated datasheets and tweaks and stratagems and all the Primaris, there are some brand new options on the codex that sound incredible.
Wulfen Dreadnoughts. Wolf Guard Terminators that you can deck out in Cataphractii and Tartaros armor. Some real heavy hitters–I'm interested to see how they play. Space Wolves kind of do their own thing, so let's see what they're like with the might of a fully armed and operational codex behind them. This one sounds like a larger release, so get ready folks. Time to Bark at the Moon.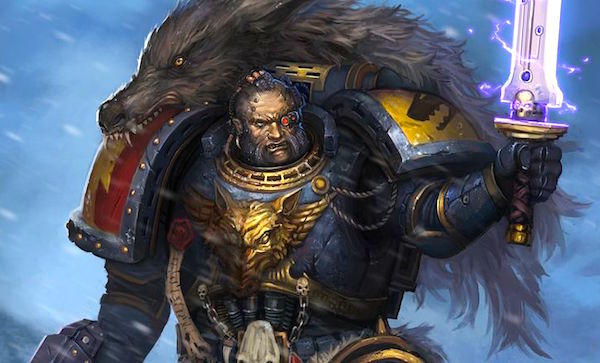 On top of that, this next week ALSO sees the return of the Death Guard who were seen in the initial Dark Imperium launch.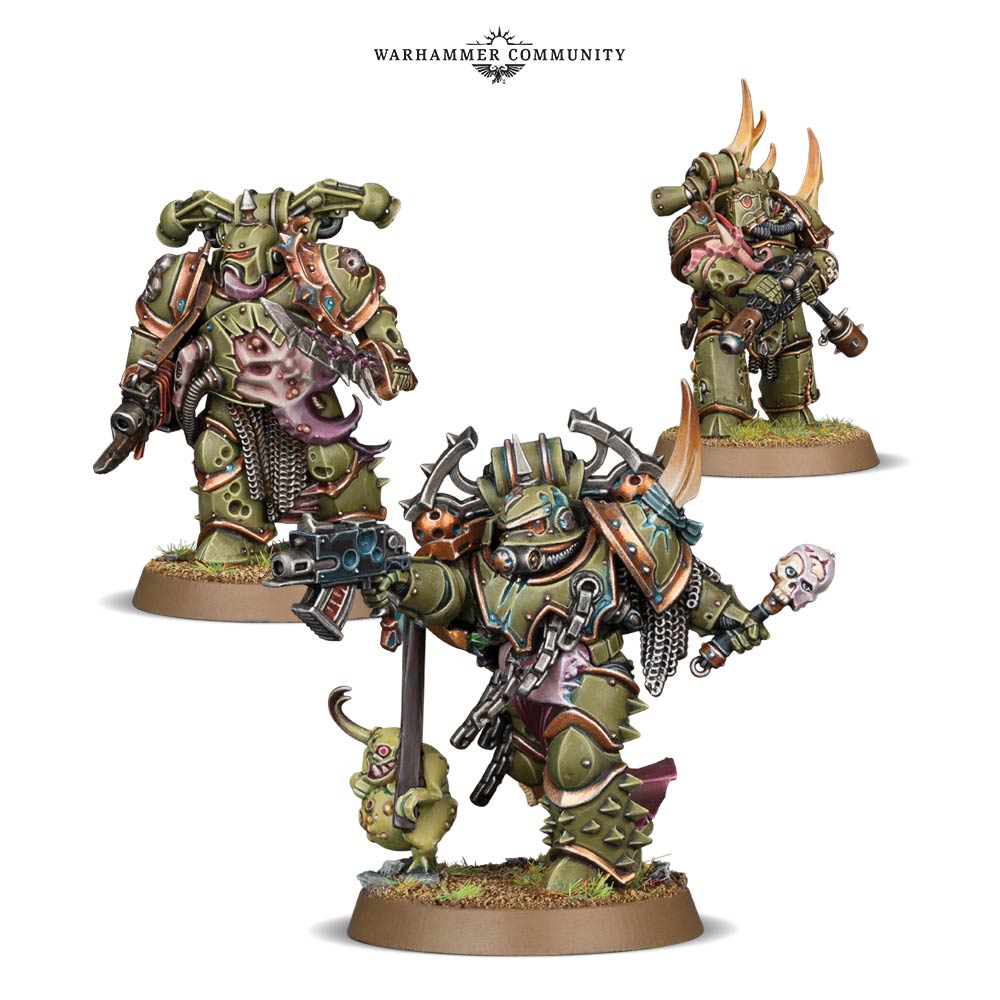 Next week sees some Plague Marines from the launch of the Death Guard return to shelves with the Plague Marine Reinforcements set.
So new weapons, poses, etc. just waiting for you. Next week is going to be big folks, so be sure and check back here for more information.
Heresy and Wolves and more heresy in a single weekend. What more could you want!