The Warlord and Reaver Titans bring the BOOM with these weapons of war. Come see all the weapon cards available to the god-machines of the Adeptus Titanicus!
The Warlord Titan is one of the deadliest weapons the Imperium has at it's disposal. The mighty Titan has 3 weapon slots and brings a variety of armaments to the board. Here's a look at all the weapons it has along with it's Command Console.
The Warlord Titan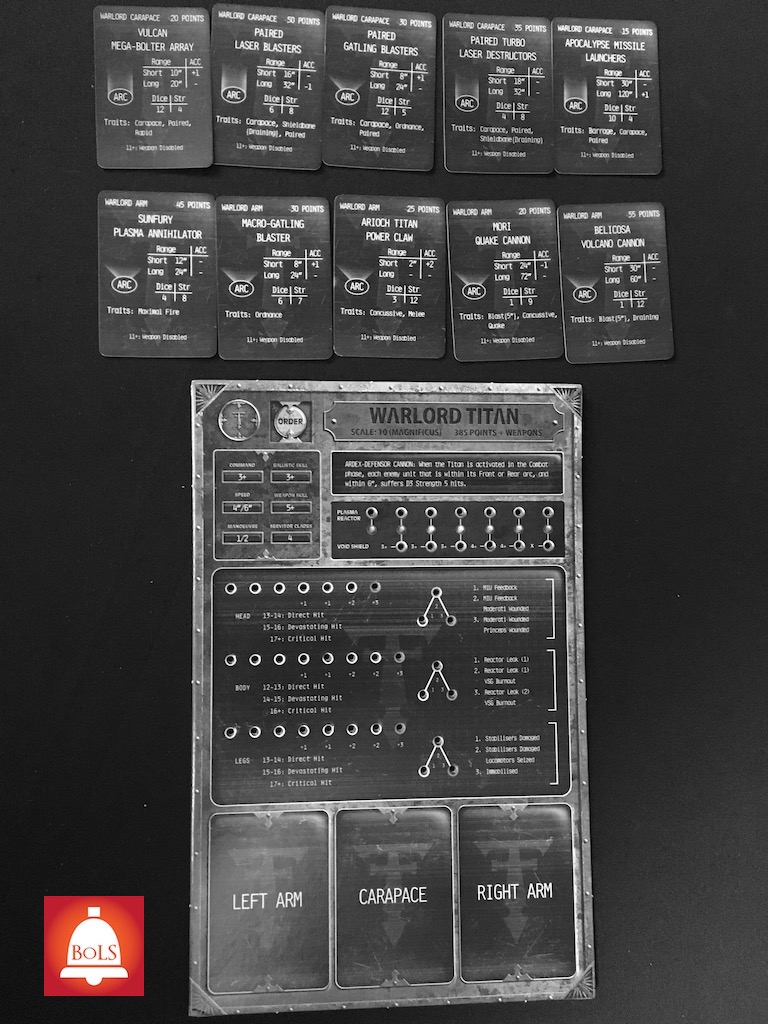 The top row showcases all of the Carapace weapons it can mount and the bottom shows the arm weapons. Keep in mind the Carapace weapons are paired in most cases – that's what separates them from their Reaver counter-parts below. This is represented in game by the number of dice you roll when they attack.
Also note the Arc on the weapons. Most of the Warlords weapon arcs are fixed firing positions. While this Titan has the most firepower currently in the game, it's maneuverability and speed are it's biggest weakness. That said, the Warlord can demolish anything caught in it's firing arcs. If you're wanting to have centerpiece to your army you can't go wrong with a Warlord Titan!
The Reaver Titan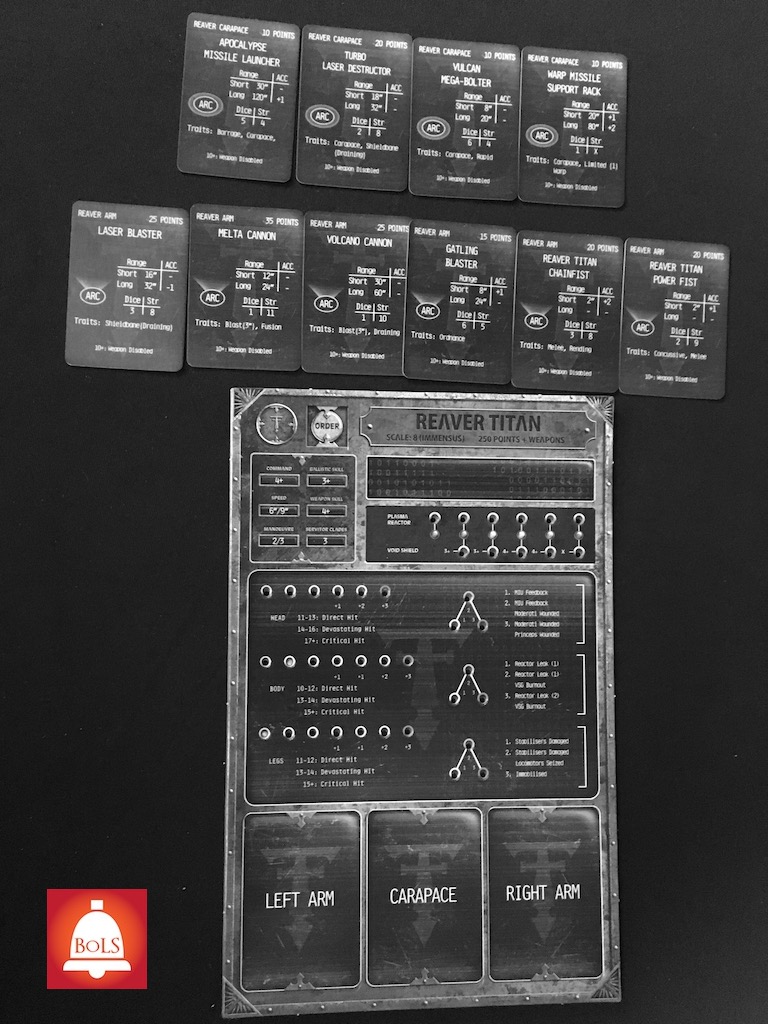 The Reaver Titans access to similar weapons as the Warlord. While they don't have the "top-end" strength of the Warlord, Reavers have some additional speed and still have a ton of armor. On top of that their Carapace weapons all have a 360° firing arc. Reavers are probably going to end up being the more common of the two Titans to see on the Battlefield as it's situated to be the "Main Battle Titan" of the 3 in the game's rules…for now.
All of the weapons shown and Command Consoles are from the Grand Master Edition of Adeptus Titanicus. For more on that check out our Unboxing HERE.
Adeptus Titanicus is up for Pre-order this weekend. It's the March of the God-Machines!