The Orks have a codex on the way soon and their range is already one of the best in the Grimdark. Almost too good for a self respectin' BigMek with some glue and a genius idea.
It's funny how some armies with tons of ancient metal ahem finecast minis get tons of play, while armies GW has invested heavily into with recent modern ranges get much less love.

Meet the Greenskins
The Orks fit that bill perfectly.
I'd say that the greenskins slide back and forth with Chaos as the "archtype" villian of the game, poised to crush the Imperium.  But Orks are an acquired taste and have such a different vibe that they are usually elicit one of two reactions by gamers:  The get passed over without a second glance, or have a "love at first sight" reaction.
Alone of all the armies in the game – there's a strange kitbash big-mek vibe of genius insanity that accompanies Ork players. Other players will show off their painting and basing skills – but an old hoary Ork player will always have a half dozen insane conversions to show off, has stashes of bits, plasticard sheets and tubing all over the place for his next "invenshun". The lines between the hobby and the lore and game seem to blur more when you start hanging out with Ork players, and like their greenskin counterparts – they tend to be a fun-loving bunch, ready to whip out a WAAAAGH at a moment's notice.

Orks – More Modern Than You Think
Looking over the current Ork Range, it's almost entirely plastic and recent. GW has put a lot of love and resources into the large and ancient army (Remember Orks and Space Marines were pretty much the first two armies in Rogue Trader).  Looking over the GW webpage, the only units in finecast are:
Units
Characters
Ghaz
Weirdboy
Snikrot
Zagstruk
Badrukk
Grotsnik
Rumors say Ghaz is getting a new kit, and we've already hearing that the plastic but old Buggies and Wartrakks are getting a modern refresh. That leaves almost nothing other than Characters – and that's a really good place for the Orks to be.

Or Is It?
But that's the strange paradox of the Orky community. Alone of all the factions – if there wasn't a model for something, you can bet the Ork community would loot it up in no time – and dazzle us all.  Some of the most amazing conversions in the Warhammer universe come from the Ork hobby community:
Like these beautiful examples: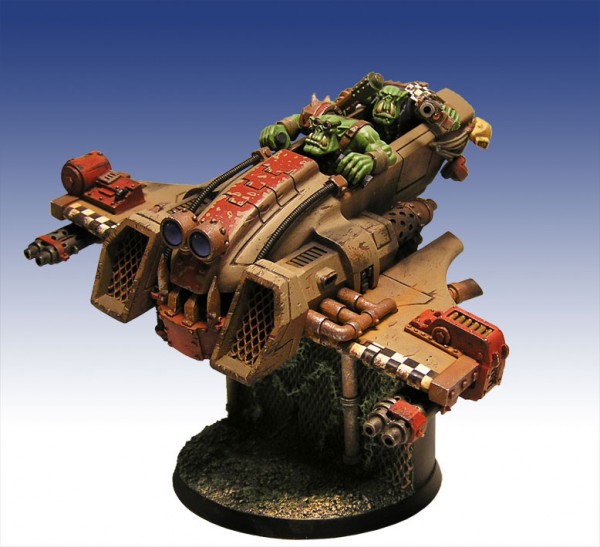 Looted Piranha by Paaschburg (Coolminiornot)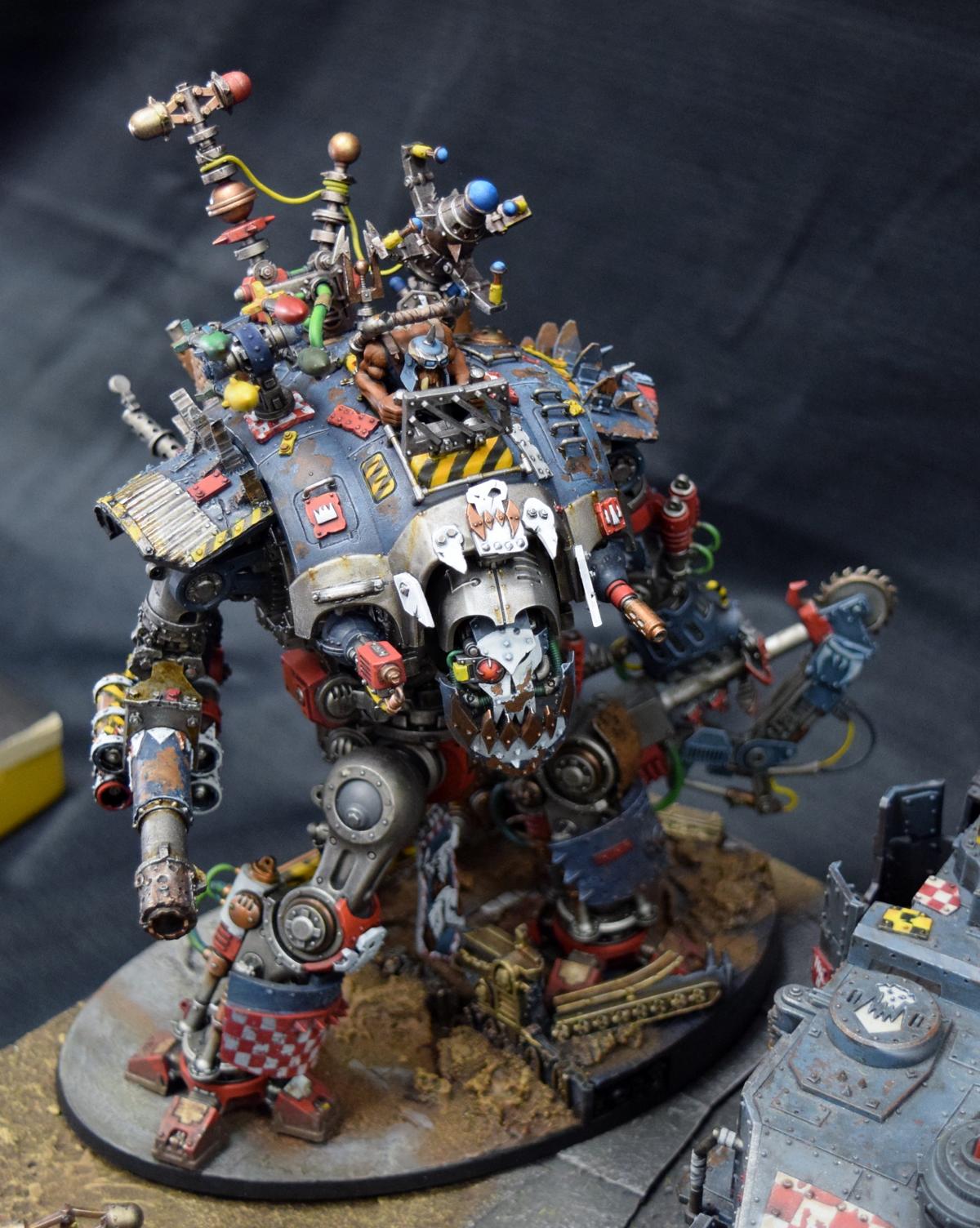 Looted Knight by Farlum (Coolminiornot)
As the Ork range gets closer and closer to being 100% plastic I really hope that GW leaves either the Looted Wagon in the codex, or some way to customize your vehicles.
Purely for the sake of the hobby. Purely for the sake of thousands of Ork players with heads full of ideas and a hobby room full of bits and tools. Purely becasue there is no such thing as a wasted piece of machinery to a Big Mek. Purely becasue no matter how good something is, every Ork hobbyist knows knows deep down you can always make it fasta, you can always make it redda, and you can always make it more dakka.
To all the Ork hobbyists out there – 40K is a better place for your efforts – BRAVO!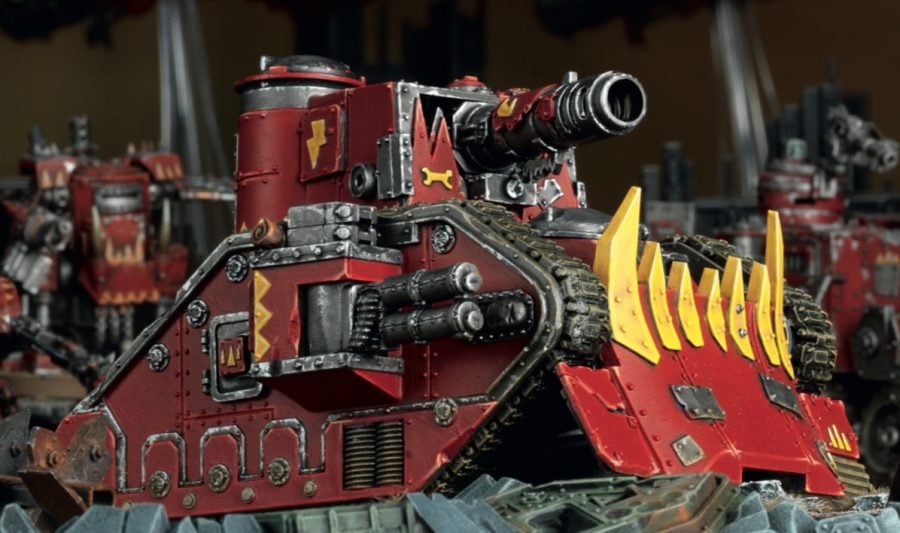 ~WAAAAAGH! Tell us of the most impressive Ork conversion you've ever seen or built.