At long last, Adeptus Titanicus arrives next week. Here's the first set of launch products.
via GW:
After two and a half years of development, Adeptus Titanicus returns, after more than 2 decades of absence. Here's the first wave of launch products hitting the shelves: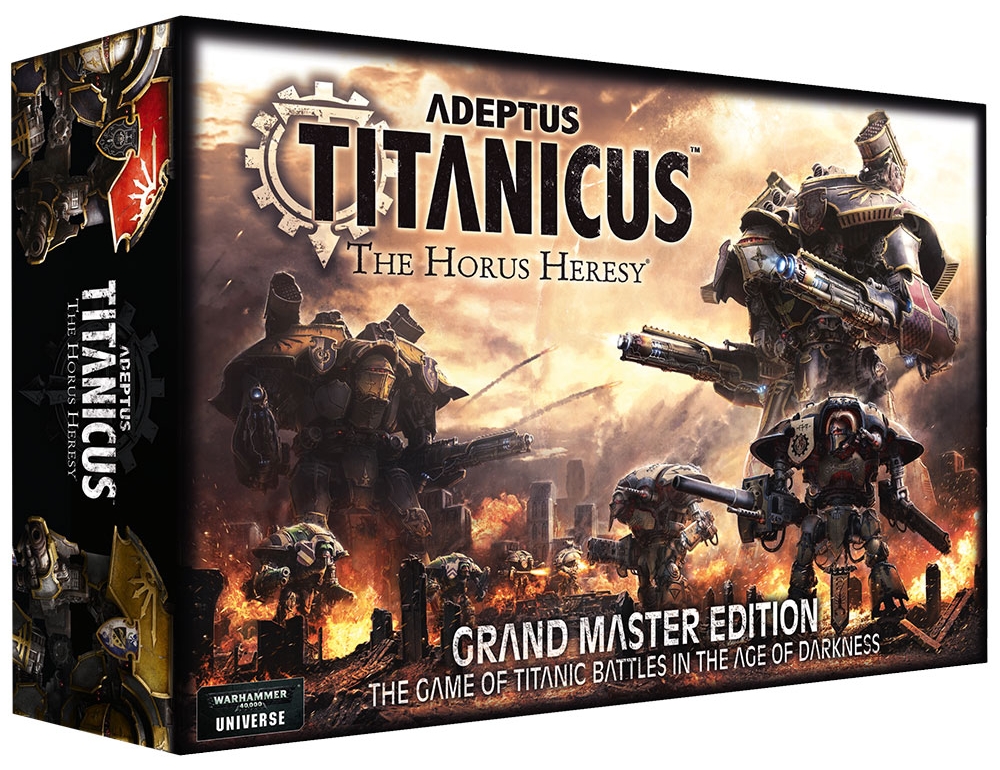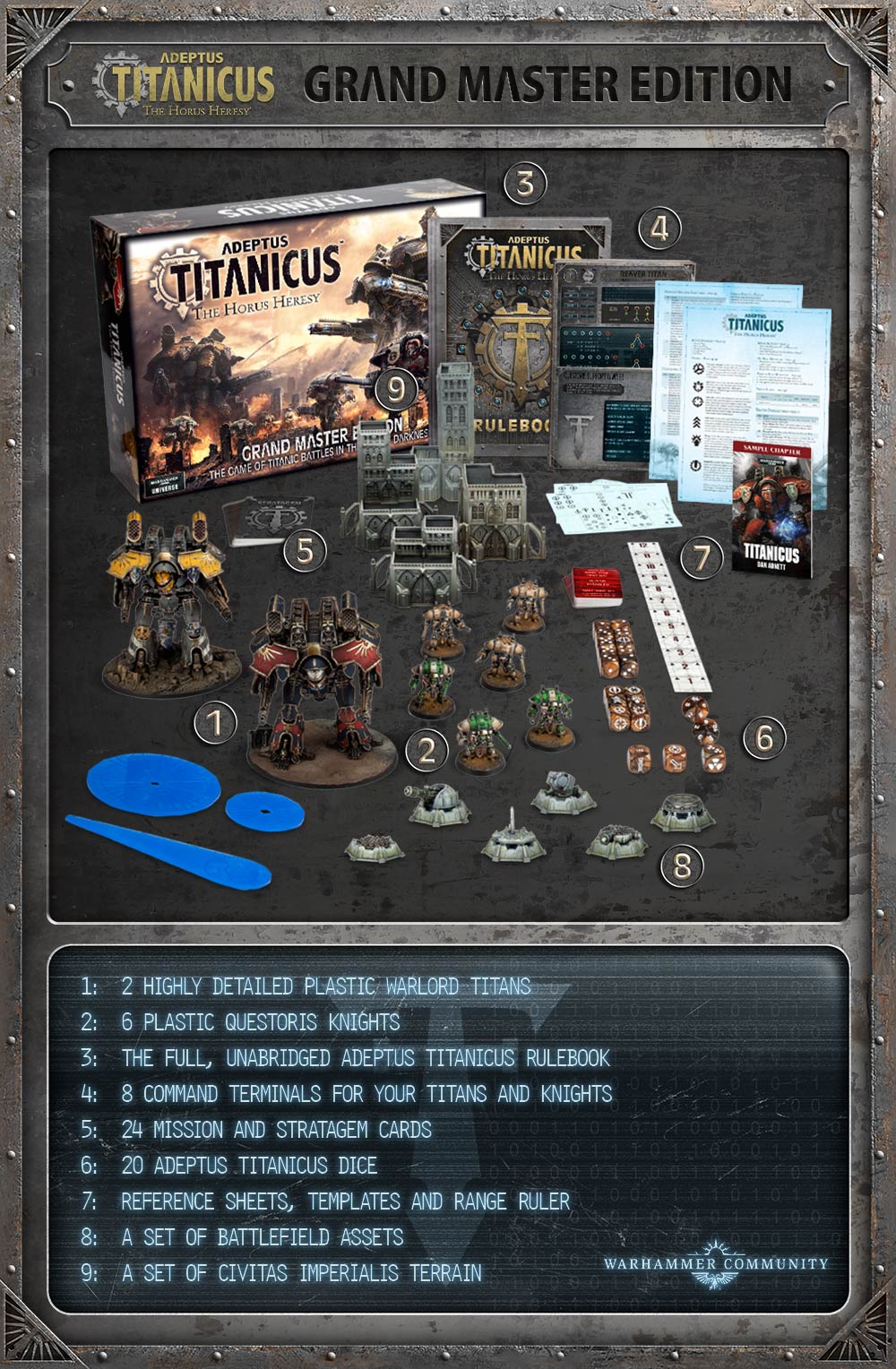 Adeptus Titanicus – Grand Master Edition
This one gives you all that stuff in the picture, 2 Warlords, 6 Knights, buildings, and all the rules.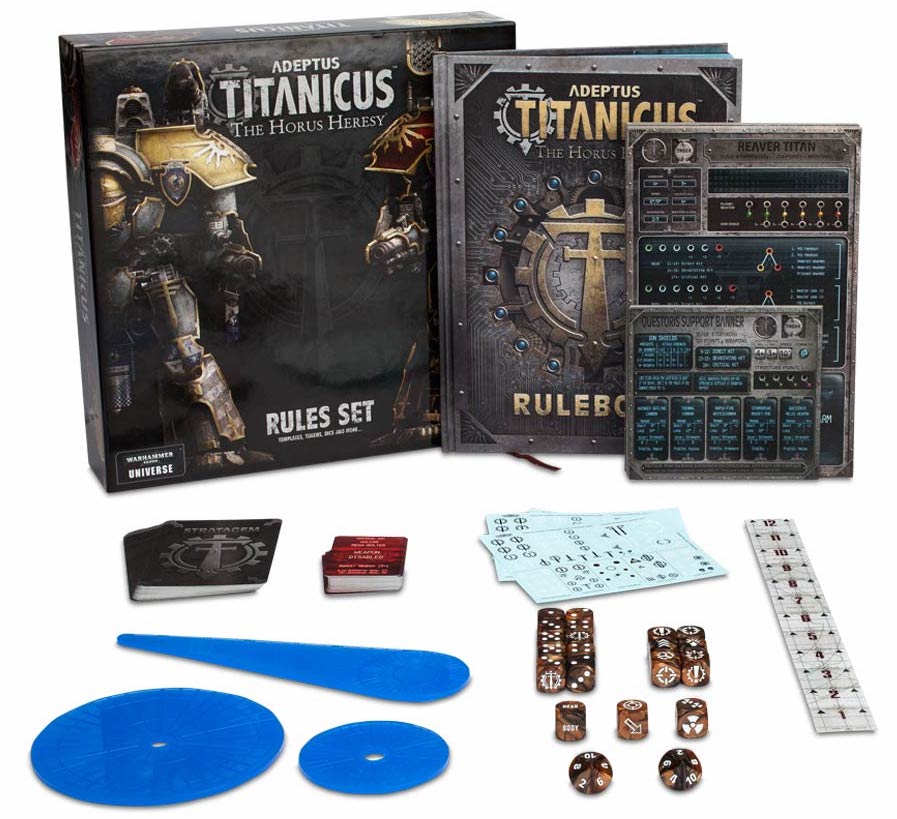 Adeptus Titanicus – Rules Only
Same as the Grand Master Edition, minus the miniatures and terrain.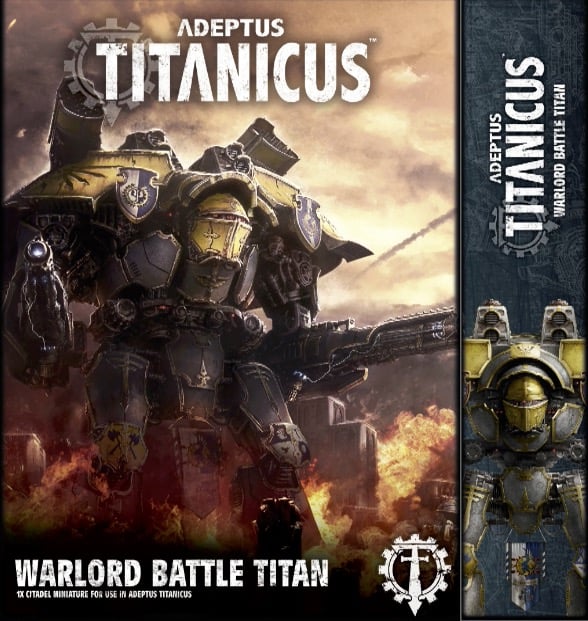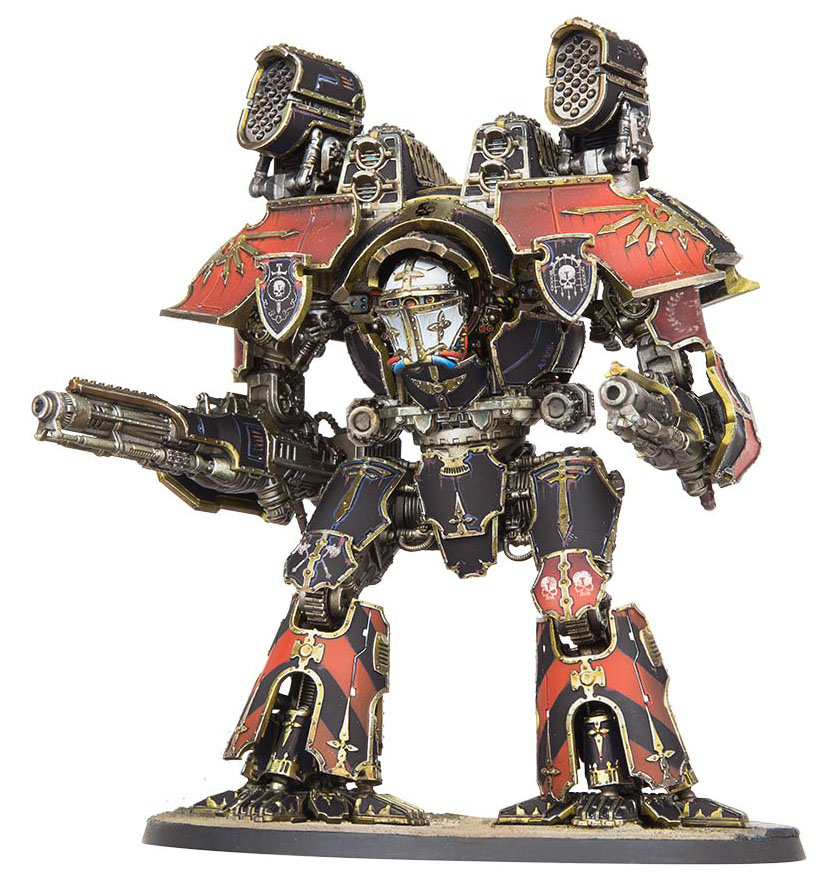 Warlord Titan
One three-sprue Warlord titan with all the bells and whistles.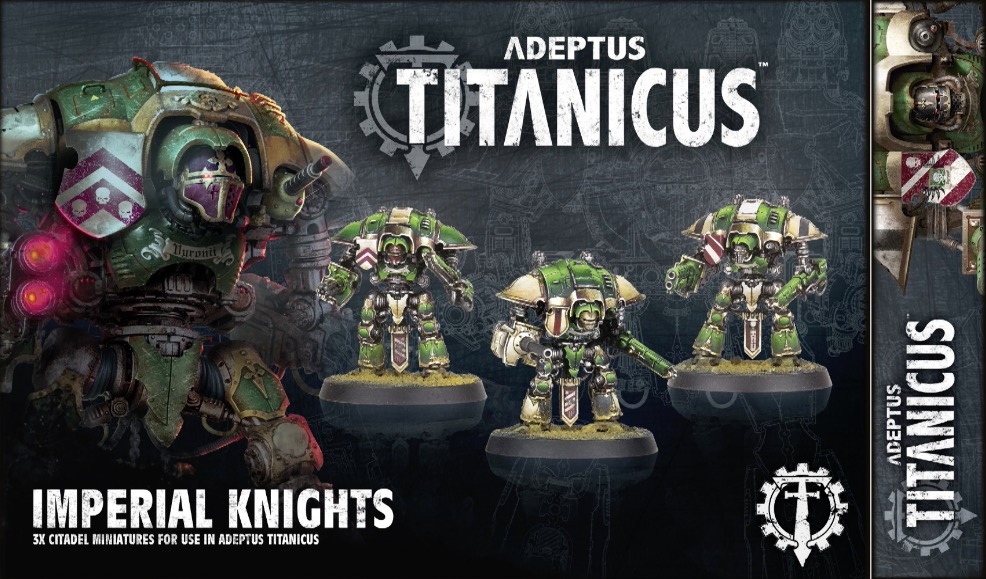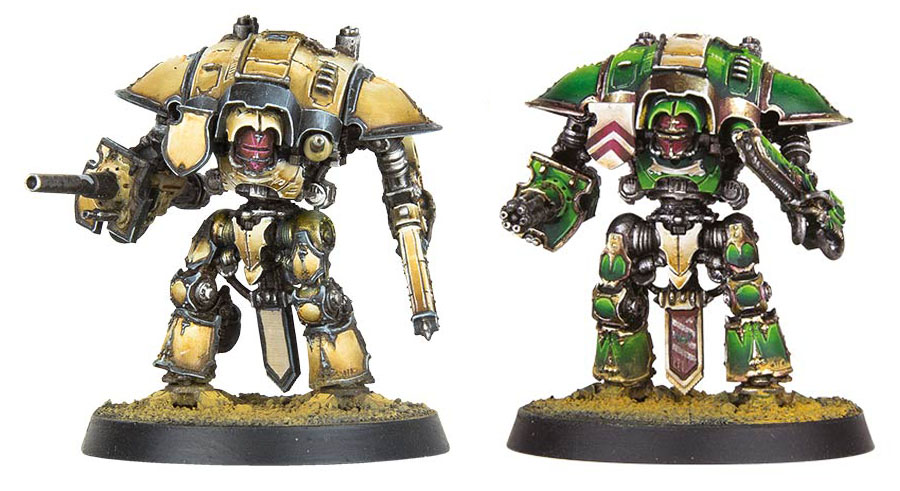 Imperial Knights
3 Imperial Knights on a sprue.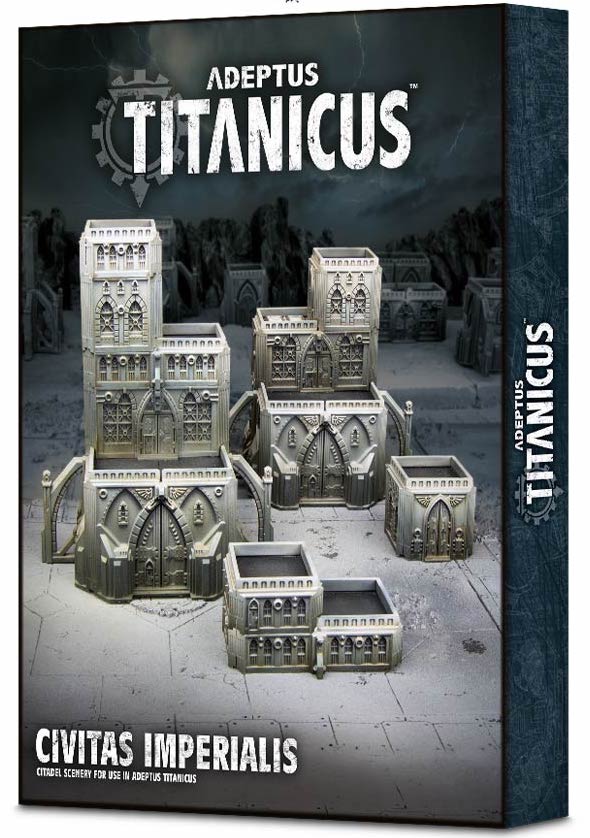 Civilitas Buildings
A handful of terrain sprues.
There of course will be many more products coming in the weeks ahead (like the Reaver and Warhound), so look sharp.
~Who's signing up for this and let's hear your best guesses on the prices?