Adeptus Titanicus is up for Pre-Order this week and we've got the goods on display – Come see exactly what you can expect inside the Grand Master Edition!
That sound you hear in the distance isn't thunder – it's the god-machines of the Adeptus Titanicus marching to war. Get ready for the brand new, old school robot-stomping-around-a-city-fest that is Adeptus Titanicus!!
We're pretty pumped to bring this one to you this weekend. We got our hands on the fantastic Grand Master Edition and it's everything I've wanted from this game:
So What's In The Box
It's exactly like we've been seeing so far:
TWO Warlord Titan's worth of sprues – includes two armor plate sprues, two chassis sprues, and two weapon sprues.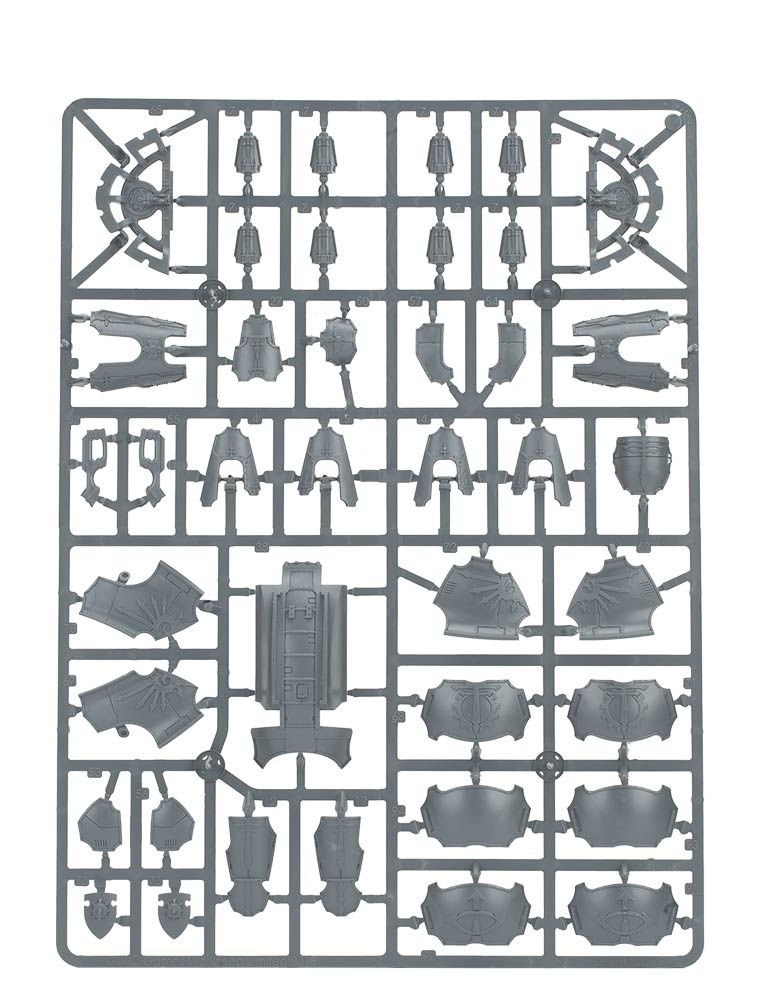 Armor Plate Sprues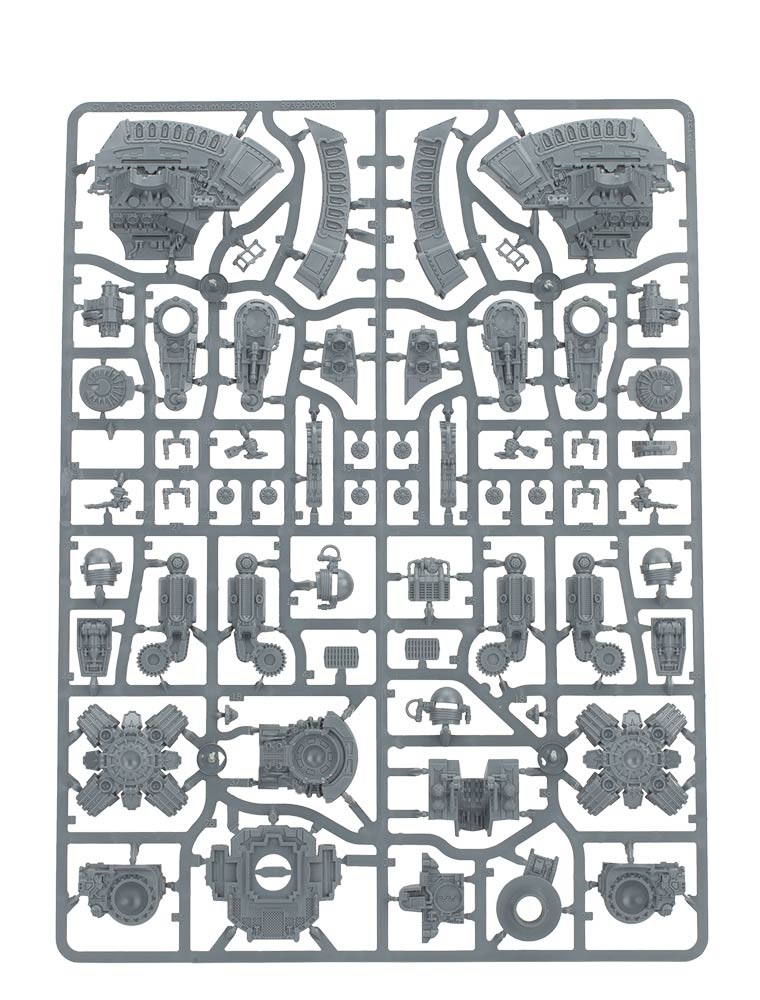 Chassis Sprues
Weapon Sprues
Two Sets of the Adeptus Titanicus: Civitas Imperialis are included as well – that's 4 large frame and 4 medium frame sprues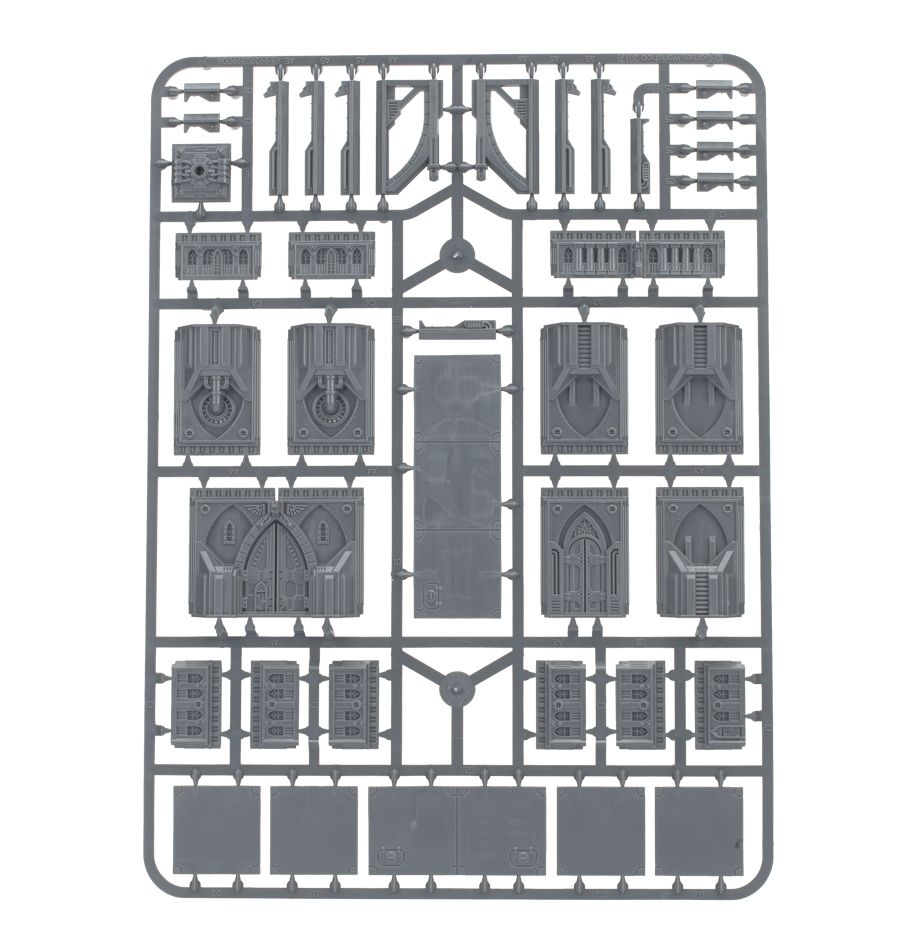 Large Frame Sprue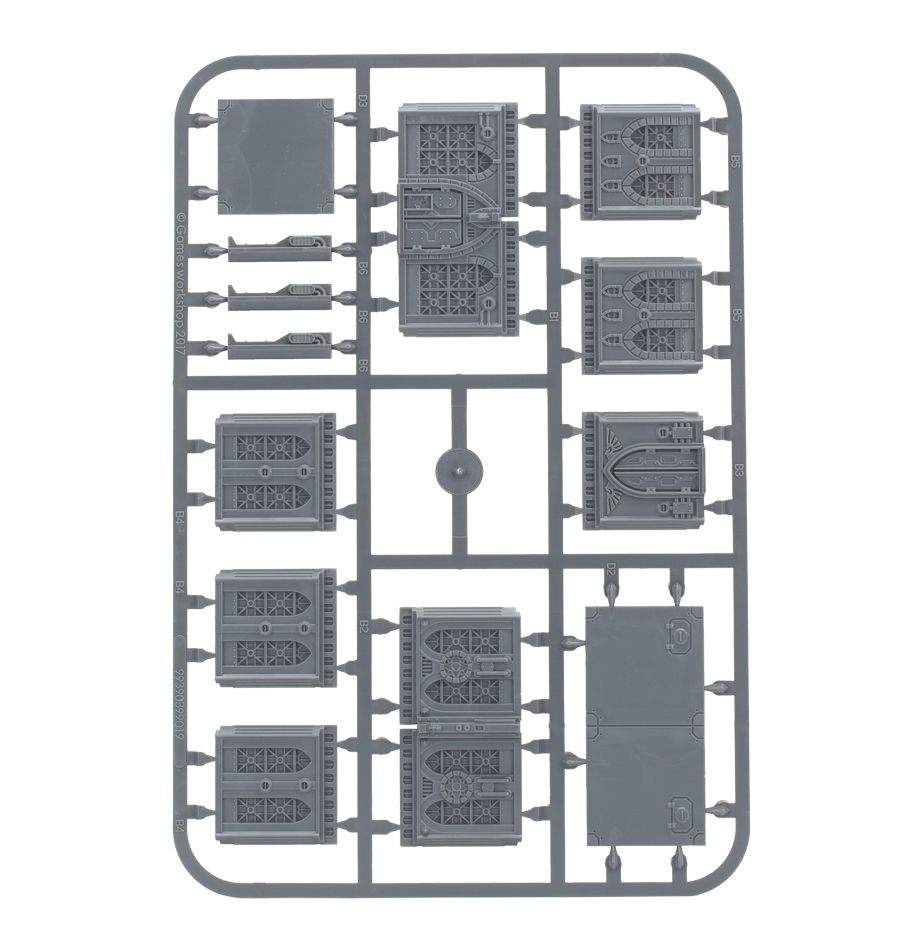 Medium Frame Sprue
An Adeptus Titanicus Rules Set with all the extras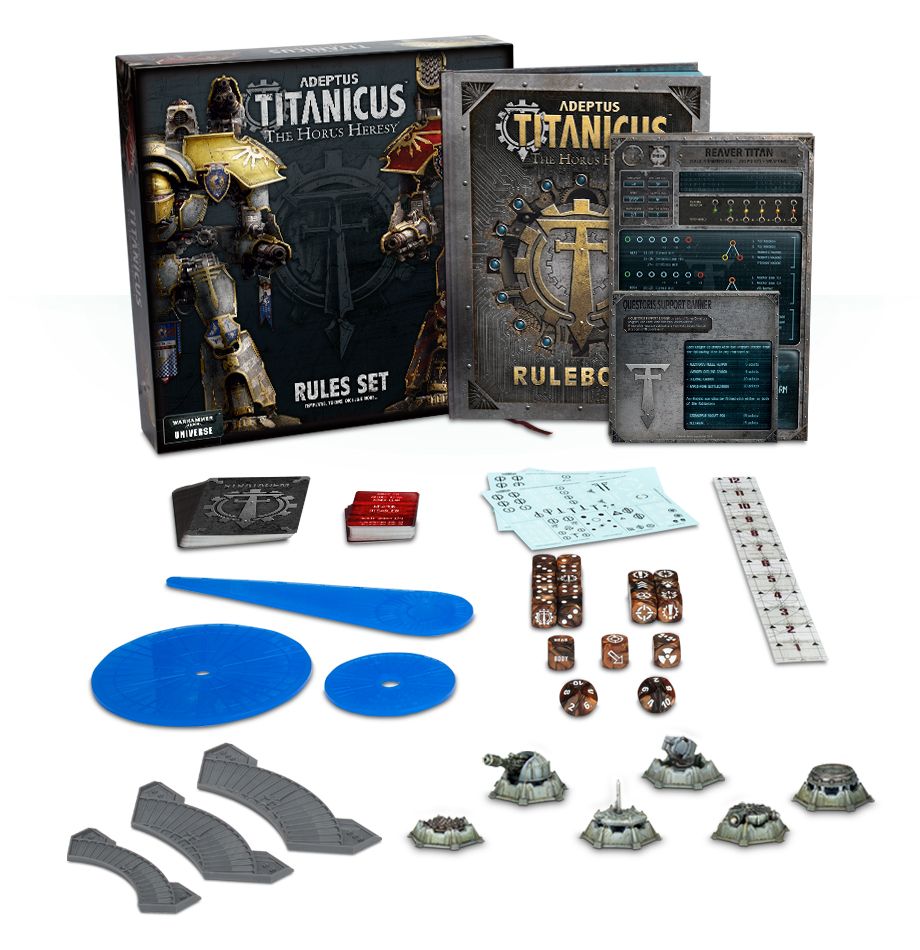 It really is everything you'll need to get started. Again, based on the pricing breakdown we did this is actually the best deal for everything you're getting.
Two Warlords – $220
6 Knights – $70
1 Rules Set – $60
2 Sets of Civitas Imperialis Terrain – $80
Total Individual MSRP –

$430

Grand Master Edition Price – $290
Total Savings –

$140
If you can get your hands on the Grand Master Edition that's basically getting the Warlord free – seems like a deal to me. Or if you wanted an exact comparison, a GME will save you the cost of the Terrain and the Rules Set for the price of two Warlords and 6 Knights.
Again, as we mentioned in the pricing post, if you really want to get into this game cheaply, I'd suggest getting a buddy to go in with you and getting the GME and an extra Rules Set. You'll both walk out with a good starting force and everything else you'll need to play.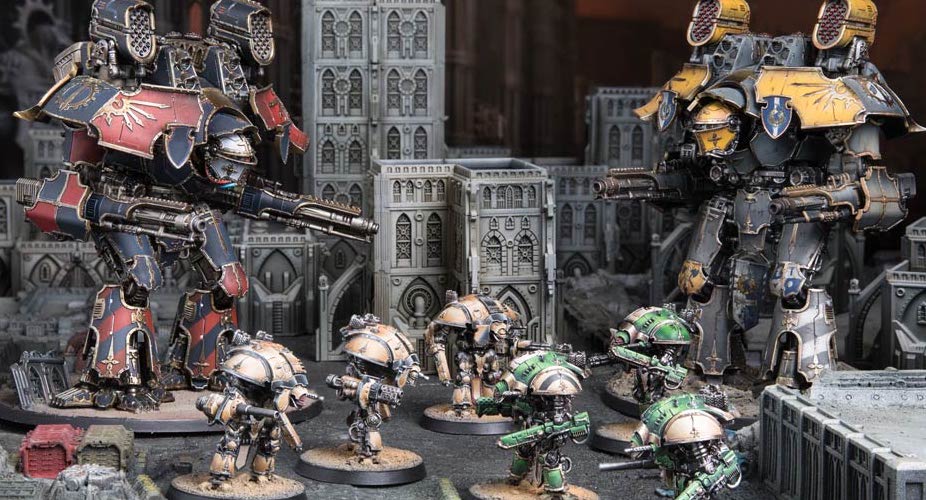 We're going to have lots more coverage of the in the next week as well – plus we'll be playing a game live on our Twitch Channel on Monday. So come on by and see the game in action. The buildings are built and we're hobbying-up a storm to get our forces tabletop ready for you!
Adeptus Titanicus, here we come!