Games Workshop's latest game is Adeptus Titanicus. It's got a legendary pedigree and a price tag to match. Let's take a look at the contents and pricing of the Grand Master Edition to figure out if it's worth the price of admission.
Adeptus Titanicus is coming to stores this weekend for Pre-Order. I don't know about you but I've been waiting for this one for a couple of years now. That said this is a hobby and it can get expensive quick – so I try to plan out my purchases logically. I also try not to buy too much stuff at once so I don't get overwhelmed and get discouraged on the hobby side of things. When you have a mountain of plastic it can feel impossible to climb.
That said, when I got a look at the pricing of Adeptus Titanicus I was hit with a case of sticker-shock. However, I took a step back and have taken some time to look over the products and figure out the pricing to determine which options are the best deals. So let's start with the basics and look at what is being offered.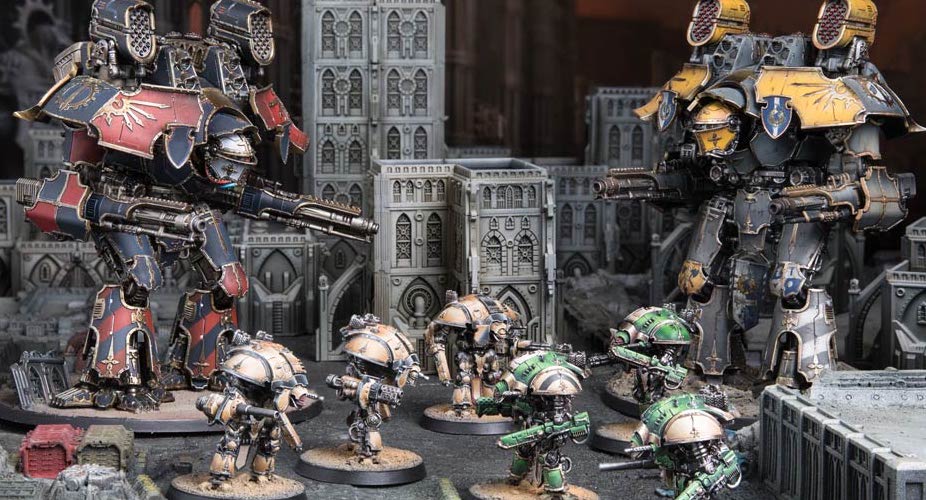 Adeptus Titanicus Rules Set –

$60

Adeptus Titanicus Warlord –

$110

Adeptus Titanicus Imperial Knights (3) –

$35

Adeptus Titanicus Civitas Imperialis –

$40

Adeptus Titanicus Grand Master Edition –

$290
Okay – after letting that sink in I know that I'll need a copy of the Rules Set and I want a Warlord Titan at the minimum. But how can I get my hands on those items without completely breaking the bank? The Grand Master Edition!
Grand Master Edition – The Best Deal?
"But that's the most expensive option – How is that the best deal?" Great point/question. Let's take a look at what's in the box and do some simple math: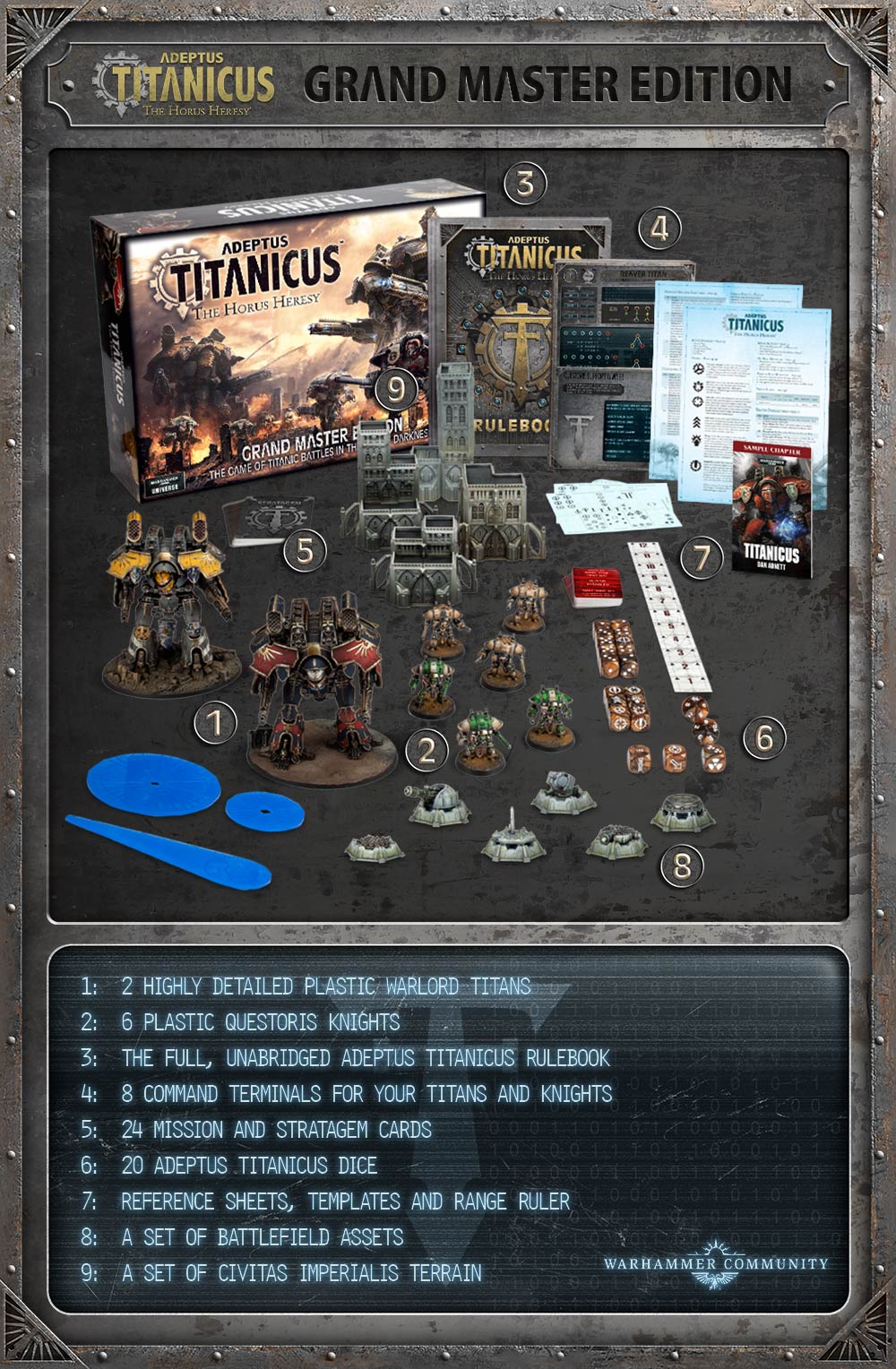 Two Warlords –

$220

6 Knights –

$70

1 Rules Set –

$60

*1 Set of Civitas Imperialis Terrain –

$40

Total Individual MSRP –  $390
If you buy all of this stuff individually, you're dropping $390. Oof. But in the Grand Master Edition, you're saving $100 off all this stuff – that's almost a free Warlord Titan!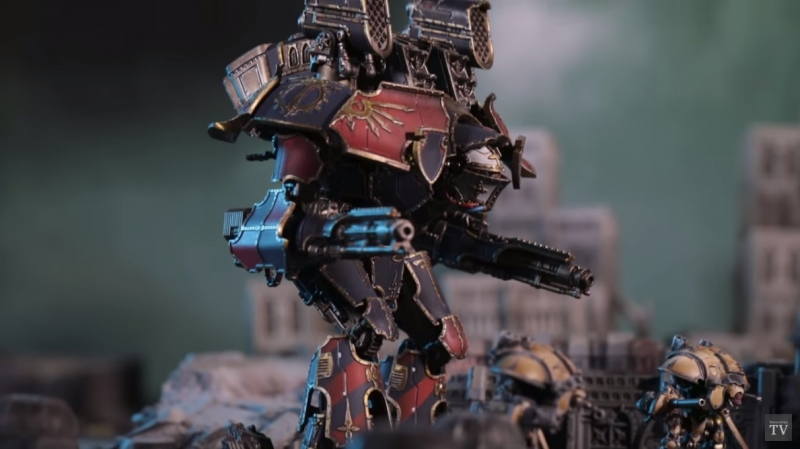 What I'm thinking about doing is splitting this box with a buddy. If we buy a second Rules Set for $60 and split everything we both have enough to play the game and our initial investment in the game is much less. $290 for the GME + $60 for the extra Rules = $350. Divide that by 1/2 and we're each spending $175 – that's about as much as one of the other boxed games from GW. And I still walk out with:
Warlord Titan

$110

3 Knights –

$35

Rules –

$60

1/2 The Terrain –

$20

Total Value –

$225

Savings –

$50
That's starting to look a lot more bearable. It's a solid start and I get a copy of the rules. Now if you and your friend are planning on playing together and you don't need the extra rules that's even more savings.
*We also heard from an industry source that the Terrain in the box is actually two copies of the $40 terrain set. We cannot confirm this because we don't know exactly what is in the terrain set – but if that's the case the terrain MSRP in the box is actually $80 and that would bring the total value in the Grand Master Edition to $430. If you're a solo purchaser you're saving $140 by purchasing the Grand Master Edition vs individual retail. Here is the new pricing break down if the terrain value is $80:
Splitting GME with a buddy: $290 / 2 =

$145

each. Savings (splitting single Rules Set: $30 Value) [Retail Value] $215 – [Cost Paid] $145 = $70
Splitting the GME with an extra Rules Set: $350 / 2 = $175 each. Savings [Retail Value] $245 – [Cost Paid] $175 = $70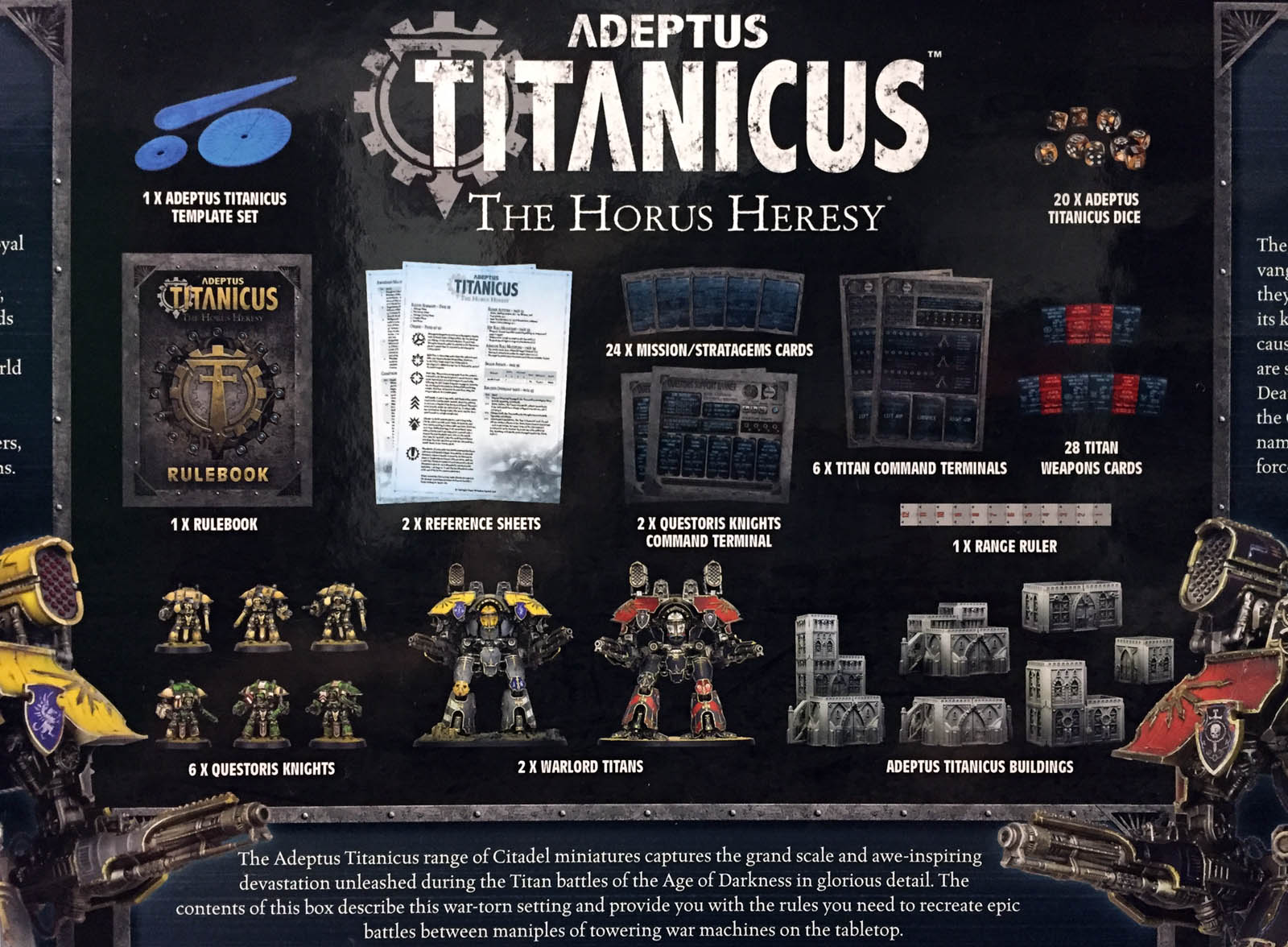 The Grand Master Edition is a much better deal than it first appears. If you're wanting to play Adeptus Titanicus I highly suggest going in with a buddy on this box and split all the contents. But you might want to consider purchasing a second copy of the Rules Set to keep it even.
Looks like the Grand Master Edition is the way to go – are you going to make the jump with a buddy?