Today PeteyPab, Abusepuppy, and Geoff talk a lot of nitty gritty tactics and recount their BAO games. They also got a hold of  very cool data on the BAO, and go over detachment numbers, detachment faction choices, faction results, and more!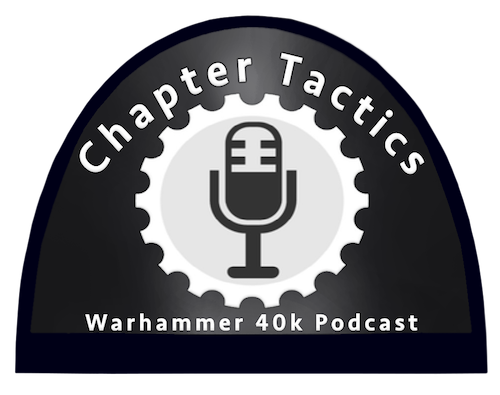 Chapter Tactics is a 40k podcast which focuses on promoting better tactical play and situational awareness across all variations of the game.
Chapter Tactics #76
Show Notes:
Click here for a link for information on downloading best coast pairings app where you can find lists for most of the events I mention.
Need help with a list idea? Got a rules question? Want to talk tactics? Then email me at…
Please do not send an army list in a format such as Army Builder, send them in an easy to read, typed format. Thanks!