Just announced for Starfinder, hot off the Gen Con floor, the Starfinder beginner's box, which will give new players (and GM's) everything they need to get a game of Starfinder running. Maps, books, tokens, everything. Come take a look.
Whether you're a beginner to Starfinder, or to RPGs in general, sometime early next year, you'll have a way to get in to Starfinder. Announced earlier at Gen Con, the Starfinder Beginner's Box is set to provide you with everything you'll need to get started playing. Whether you're a seasoned RPG veteran, or if you've never touched dice before in your life–which is weird, most people have probably touched some kind of dice before, who are you people that never even played monopoly before–you'll find what you need to get a game of Starfinder going.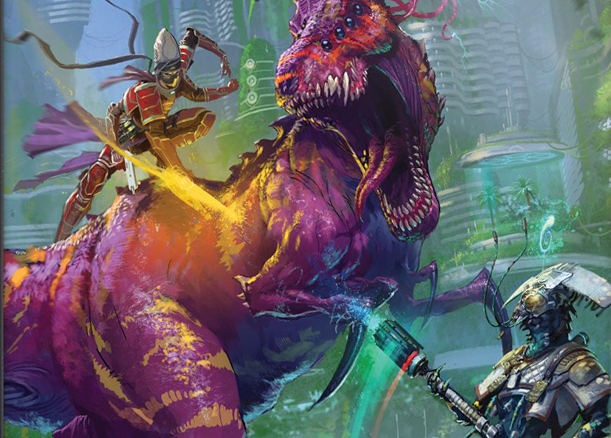 via Paizo
Come spring 2019, you'll be able to get your hands on a box with all of the components needed to quickly learn and play the popular Starfinder RPG. From dice, to maps, to pawns, to separate books for GMs and players, this box is meant to provide a self-contained gaming experience for those with little to no experience with Starfinder—or with tabletop RPGs at all.

Work on the Beginner Box is still churning apace back in our office in Redmond, even as the project's design team is bustling around Indianapolis at Gen Con. In addition to our team's game design work, at this very moment we have the best production crewmembers in the business dedicated to making this product as awesome as possible.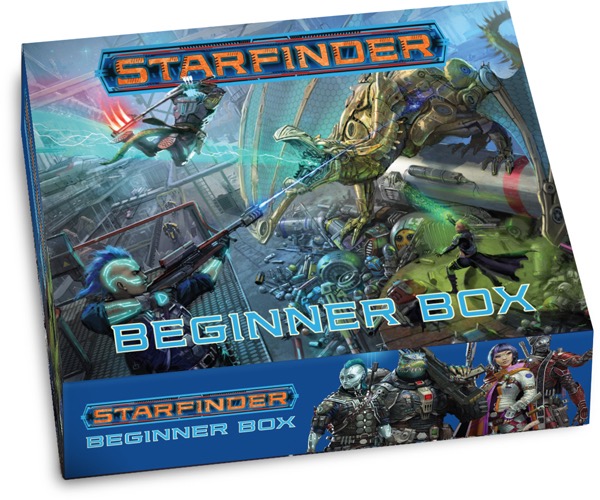 Now you might be wondering why this beginner's box won't be ready sooner. Well on the one hand, they want to make sure that everything is done and polished, but on the other hand, there's also the ongoing Pathfinder 2.0 Playtest, which is happening right now and might be taking up just a little tiny bit of their bandwidth.
At any rate–you can find out more about the Beginner's Box in the coming months–we'll be sure and keep you updated as time marches inexorably towards a future full of sci-fi and fantasy RPGs.
Happy Adventuring!