Gale Force Nine's new D&D themed paint set, produced in partnership with WotC and the Army Painter, makes painting your D&D miniatures an adventure. From Abyssal Black to Zombie Flesh, these paints bring a touch of D&D to your palette.
Hey folks, today we are taking a look at Nolzur's Marvelous Pigments, the new D&D painting set from Gale Force Nine. Working with the Army Painter, they've created a line of 46 different paints (in the two boxes available for now), giving you the perfect way to paint up the monsters and heroes you can find as a part of Nolzur's Marvelous Miniatures. With almost 50 different paints to go through, let's dive right on in.
There's something about this paint set that's real appealing. As soon as we opened the box there was this feeling that, hey these paints are real nice. Maybe it's the presentation, maybe it's the slight nostalgia feeling of that cardboard on cardboard sound, especially with the D&D decoration on them, but sliding open the box had this immediate delight for both of us. And it helps that the paints themselves are quite nice. They're all in dropper bottles instead of pots, which I tend to prefer. They all have D&D themed names, so you'll find Kobold Red and Flumph Pink alongside Kraken Blue and Treant Green.
Plus there's the miniatures in each of these sets. The Adventurer's Set comes with none other than that Rashemi Ranger of story and song, Minsc and his accompanying Miniature Giant Space Hamster, Boo. Minsc & Boo are one of the iconic adventurers out there. With his cries of "Go for the eyes, boo! Go for the eyes!" and big friendly personality, this pair have earned a place in many gamer's hearts. And if you don't know who they are, let me point you towards some Baldur's Gate let's plays, because there's a reason everyone loves this guy. Speaking of our hero here, why not check out these paints in actions as we see Minsc and Boo get painted up by the Army Painter's studio painters.
There's just a lot to love about these paints. So pre-order yours today.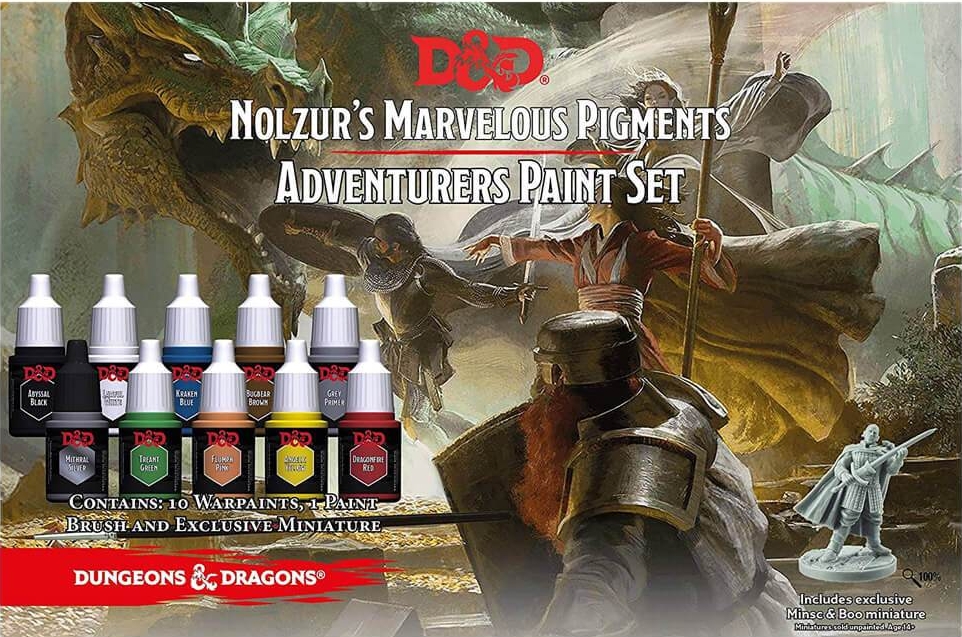 This official Dungeons and Dragons set of Marvelous Pigments will offer you a perfect starting palette of the basic must-have colours to paint your player characters. The set also comes with a free pre-assembled Minsc and Book miniature, and paintbrush to get you started.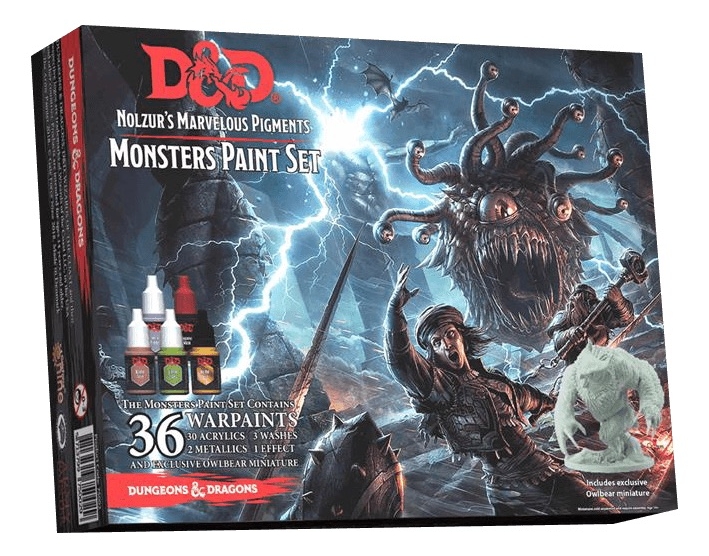 This official Dungeons and Dragons set of Marvelous Pigments will offer you a perfect starting palette for painting the many and varied monsters from the Monster Manual. It even comes with a free, pre-assembled and exclusive Owlbear miniature to get you started.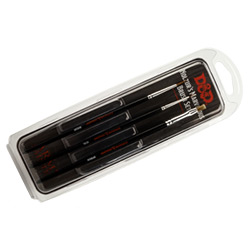 Comes with a Basecoat Brush, Detail Brush and Drybrush
Enjoy, and happy paintventuring!