Geekery: Constantine Battles Nergal in New Animated Movie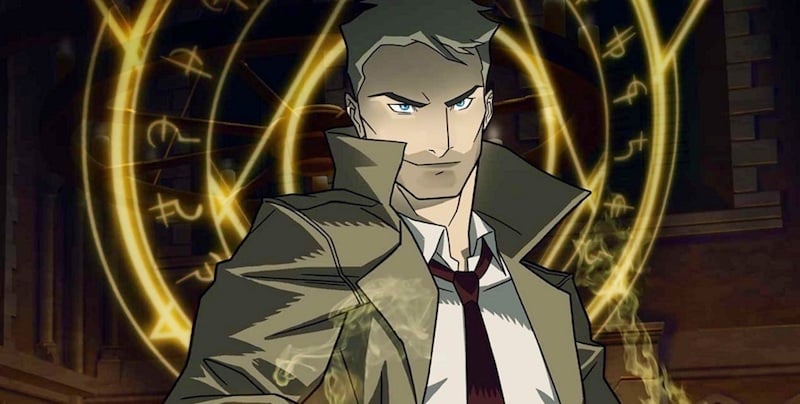 The Hellblazer is chasing down a new supernatural mystery in this full length animated feature – with fan fave Matt Ryan, from the NBC live action series and Justice League Dark, voicing the lead role.

The story started on CWSeed finds its conclusion in this new home release from Warner Brothers.
A decade after a tragic mistake, family man Chas and occult detective John Constantine set out to cure Chas's daughter Trish from a mysterious supernatural coma. With the help of the mysterious Nightmare Nurse, the influential Queen of Angels, and brutal Aztec God Mictlantecuhtli, the pair just might have a chance at outsmarting the demon Beroul to save Trish's soul. In a world of shadows and dark magic, not everything is what it seems, and there's always a price to pay. The path to redemption is never easy, and if Constantine is to succeed, he must navigate through the dark urban underbelly of Los Angeles, outwit the most cunning spawns of hell, and come face to face with arch-nemesis Nergal – all while battling his own inner demons!
Other cast members includes Damian O'Hare as Chas Chandler, Laura Bailey as Trish & Asa The Healer, Emily O'Brien as Rene Chandler, Kevin Michael Richardson as Mahonin, Jim Meskimen as Beroul, Robin Atkin Downes as Nergal, Rachel Kimsey as Angela, and Rick Wasserman as Mictlantecuhtli.
The Ultra HD Blu-ray Combo Pack release includes an hour of new content and the conclusion of the story started on CWSeed, along with some nice extras….
The Sorcerer's Occultist – Understanding John Constantine – An exciting examination of the powers and abilities used by DC's working-class occult detective, John Constantine.
Constantine: City of Demons WonderCon Panel – 2018 – Storytellers join City of Demons' star Matt Ryan at this year's WonderCon for an inside look at Constantine's latest adventure.
Constantine: City of Demons is out October 9th.