Visit the Lands of Rokugan in Emerald Empire, the first supplement for the L5RPG, newly announed from Fantasy Flight Games.
That's right folks–announced ahead of the big Gen Con reveal, the L5RPG has a supplement before the regular game is (officially) out. In Emerald Empire, players will have an opportunity to visit the scenic vistas of historic Rokugan, a land where Honor Is Stronger Than Steel.
Part Game Master Guide, part expanded player option, part monster book, Emerald Empire expands on the world of Rokugan. Take a look!
via FFG
Announcing the first supplement to the new Legend of the Five Rings: The Roleplaying Game … Emerald Lands: A Sourcebook for Rokugan! #FFGInFlight #GenCon pic.twitter.com/Y7lmth3F4x

— Fantasy Flight Games @ Gen Con (@FFGames) August 1, 2018
Releasing Q4 for $49.95, you can read more about this essential guide to key locations and life in Rokugan in our news article, posting Friday! #FFGInFlight https://t.co/00yaGtxBdk pic.twitter.com/084JtLyFN0

— Fantasy Flight Games @ Gen Con (@FFGames) August 1, 2018
We've pulled the pictures for your edification–but as you can see, the source material is definitely starting to cook. If you haven't played in the beta for the game, you'll see soon enough how it elegantly blends narrative, mechanics, and combat together.
Whether or not this book introduces Mantis Clan (best clan), it's still got a lot to offer. You can see a Princess Mononoke-inspired majestic forest creature up there as well.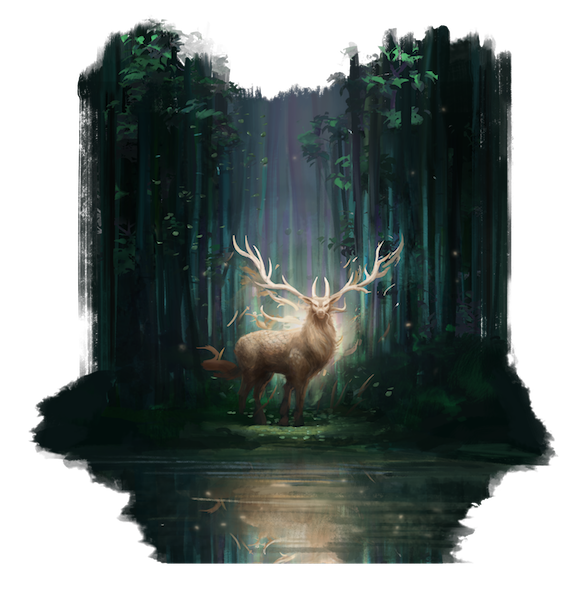 Well this one is short, but sweet folks. We're on our way to Gen Con right now, so we're hoping we'll have a much more hands-on review of the L5RPG for you later on. For now though, let the clash of steel against steel resonate and stir you to thoughts of honor and ambition in a war-torn land.
Happy Adventuring!