Join us as we take a look into the TIE Advanced x1 the person ride of Darth Vader's everywhere. It's one mean ship and it's coming to X-Wing 2.0 later this year.
We got a look at TIE Advanced x1 in a preview article, but now we're taking a look at all the contents inside the box. That means we've got Threat Level Cards (aka quick builds) along with all the pilots and upgrades. Check it out:
From the first time we took a look at the Galactic Empire Conversion pack, we knew that the TIE Advanced x1 was going to be a ship to be reckoned with. It's got a pretty impressive movement dial, it's tougher that it looks, and it's Advanced Targeting Computer makes this ship deadly. Once you couple that with the pilots on board – watch out!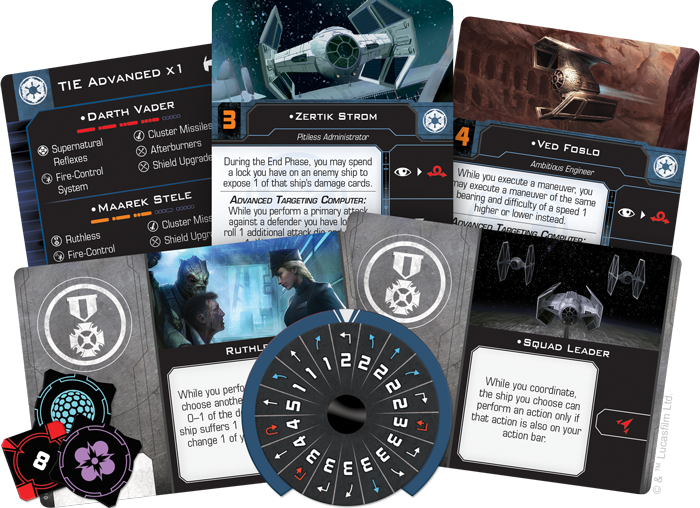 We also know the points of the ship now and while it's certainly not "cheap" it brings a complete package to the tabletop. Aspiring Sith Lords out there will definitely be able to slide this ship into their lists and make their opponents pay dearly on the tabletop. If you're wanting to run the TIE Advanced x1, keep your eyes open on September 13th, 2018 when X-Wing Second Edition launches!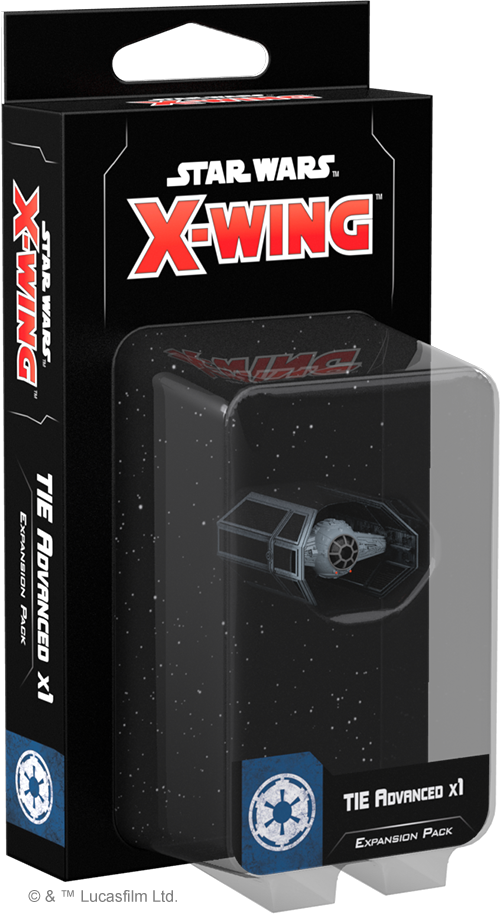 While the TIE fighter is a common sight in Imperial squadrons, picking up a TIE Advanced x1 on your scopes is all the proof you need that a sector has drawn the Empire's attention. This prototype design is flown only by high-ranking Imperial agents, including the dreaded Darth Vader himself, making it a deadly addition to your squadron.

The TIE Advanced x1 Expansion Pack for X-Wing Second Edition includes a single new TIE Advanced x1 miniature for you to add to your squadron, along with a full complement of pilot cards to choose from. Additionally, you'll find an assortment of upgrade cards for you to enhance your TIE Advanced x1 and other ships. The TIE Advanced x1 Expansion Pack also contains a few entirely new cards that have never before appeared in the game's first edition. These new cards and associated punchboard are included in the Galactic Empire Conversion Kit for the benefit of veteran players!
I have you now…