Coming next week from GW, Adeptus Titanicus gets its Reaver Titan, and coming to Blood Bowl, the Nurgle Rotters.
How is it almost September already? I mean I suppose we know how–but it feels like the summer has basically flown by. So let's usher in September, the school year, and the eventual transition to fall and winter in style with a pair of cool specialist releases from GW. We've got the Reaver Titan, which brings versatility and killing power to Adeptus Titanicus, and Nurgle's Rotters, who bring sick plays to the world of Blood Bowl.
via Warhammer Community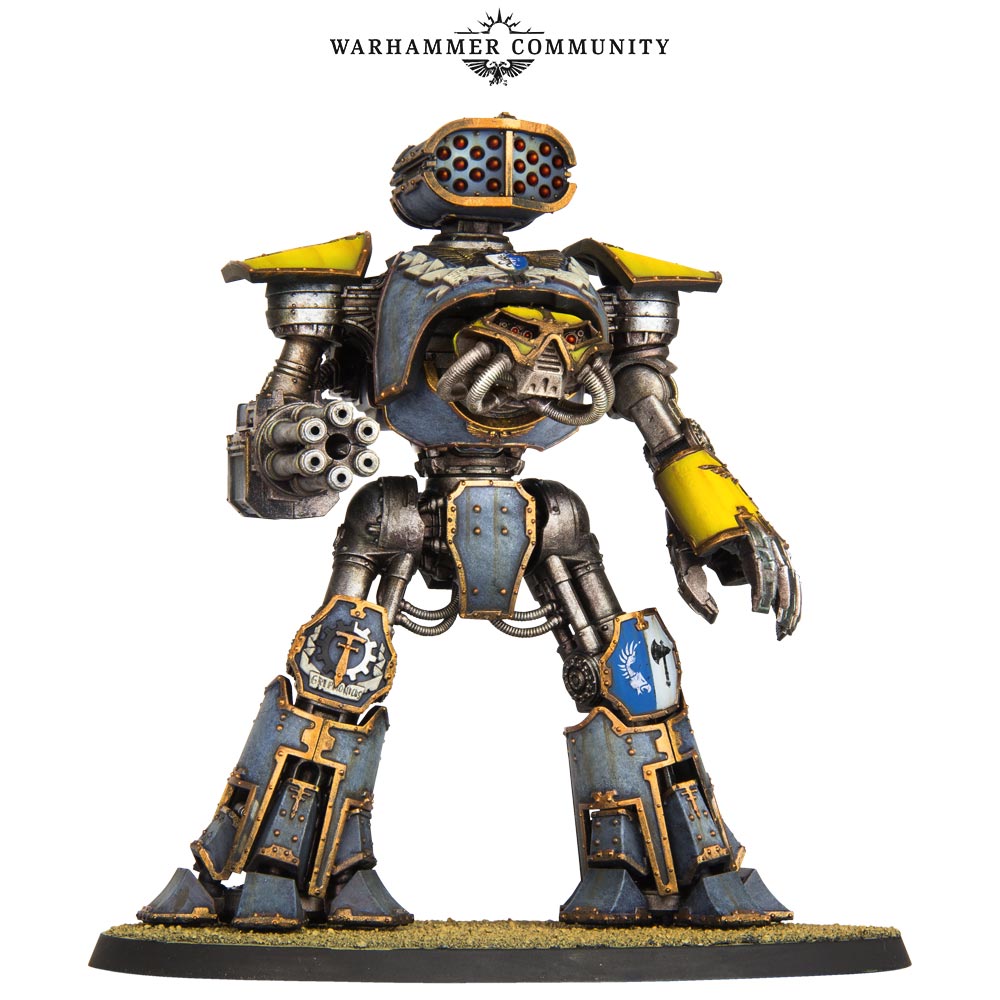 Reaver Titans are the most versatile war machines in Adeptus Titanicus, offering more mobility than a Warlord Titan and more firepower than a Warhound. Their kit is no different, offering a range of weapons with which to equip yours. Arm up with ranged wargear, go for a hybrid build or, for the truly bold, buy two and give one a pair of power fists.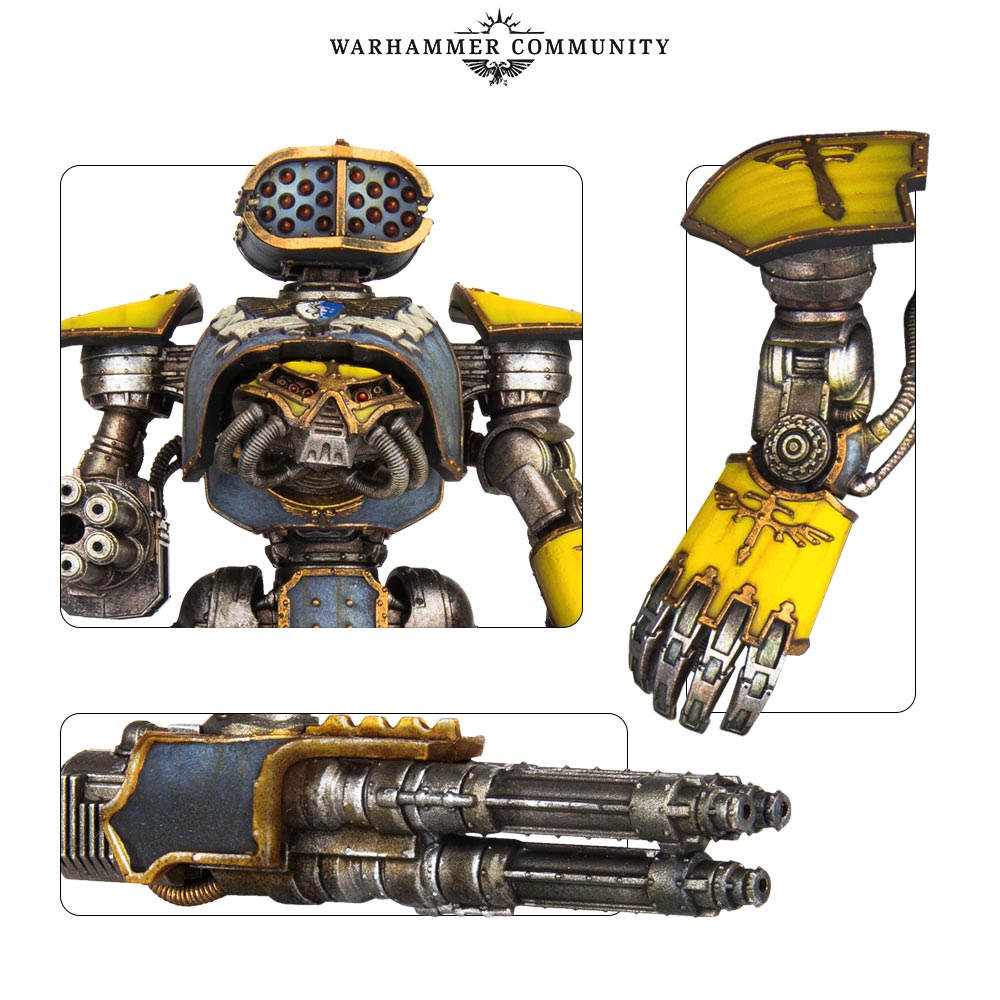 Rules for the Reaver Titan will be available, as ever, through their Command Terminals and weapon cards. While you might already own some of these, you'll be able to grab more though a range of packs out alongside the Reaver Titan.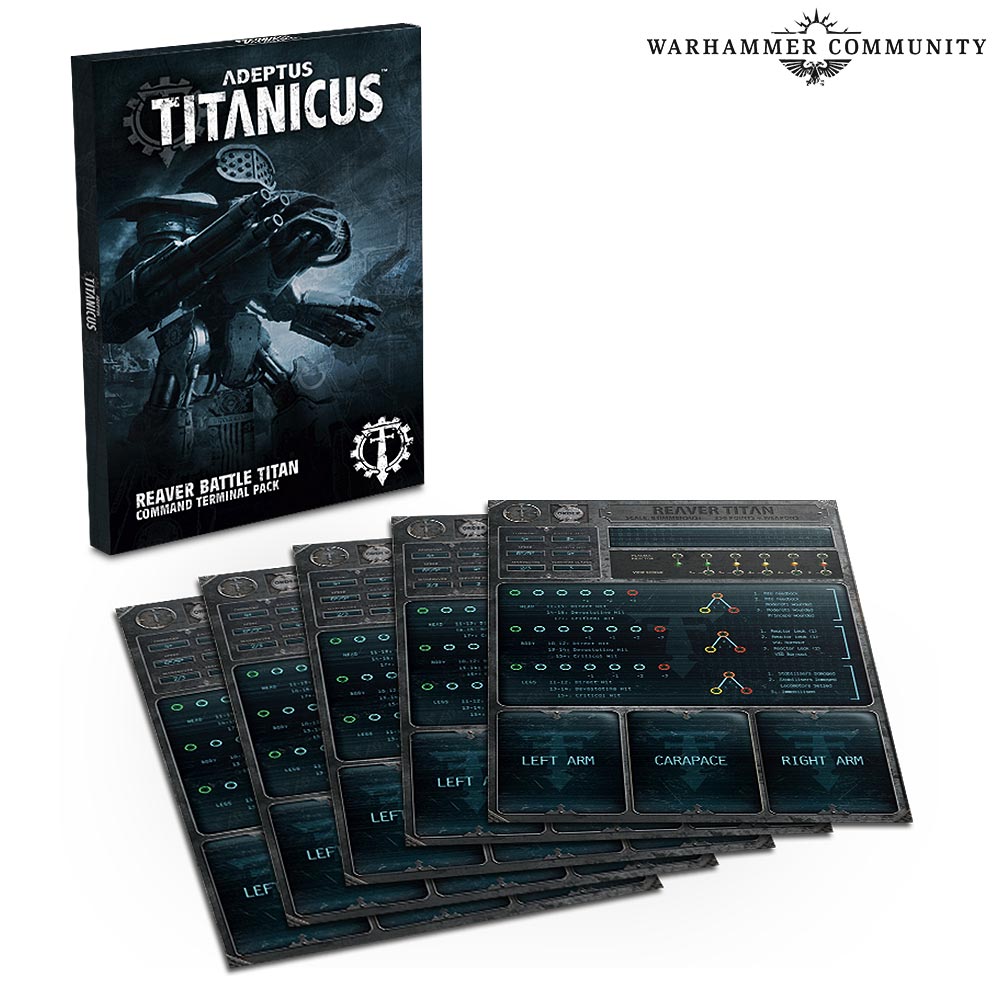 Meanwhile, Bloodbowl is getting some putrescent new players, in the form of Nurgle's Rotters, who are a beefy bunch of bubonic boys, ready to score a touchdown. Their infectious personalities give them an advantage on the pitch.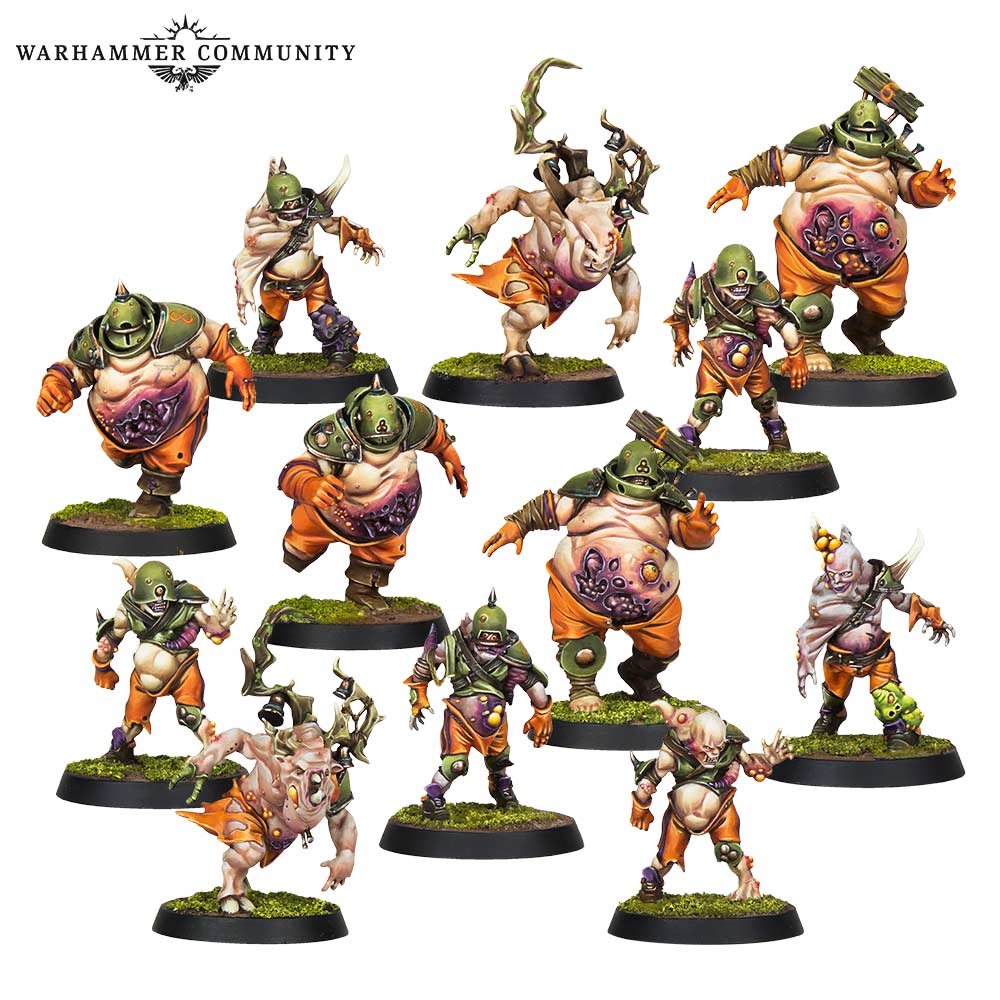 The Nurgle's Rotters plastic kit is a treat for all Nurgle fans, offering the most disgustingly diverse plastic team yet with no fewer than three types of player represented on the frame. You'll be able to distinguish each team member with a variety of heads, while balls and a priority marker let you match your accessories to the rest of your squad.
All this and more in the coming weeks from Games Workshop.