After a decade, Paizo is updating their Pathfinder ruleset. Now they've officially turned testing over to us, the unwashed masses, so get in there and tell them exactly what makes the game tick (and what doesn't) today.
Pretty much exactly what it says on the tin folks. After 10 years, Pathfinder is getting a massive update/overhaul. But while they're ramping up with their new engine, there's a lot that still feels like Pathfinder at the core of it. So whether you're a fixture in Golarion, or you're curious about why people keep calling Pathfinder D&D 3.75, now's the perfect chance to leave your mark on the state of the game as it moves towards the future.
We had a chance to talk to Erik Mona at Gen Con, and it sounds like they have some exciting things planned for the playtest, including a few surprises you won't want to miss out on if you're a fan of Golarion's storyline. Everything's changing as we move into 2nd Edition, the world is facing down their own sort of end times as we race from one edition to the next, and it's pretty exciting.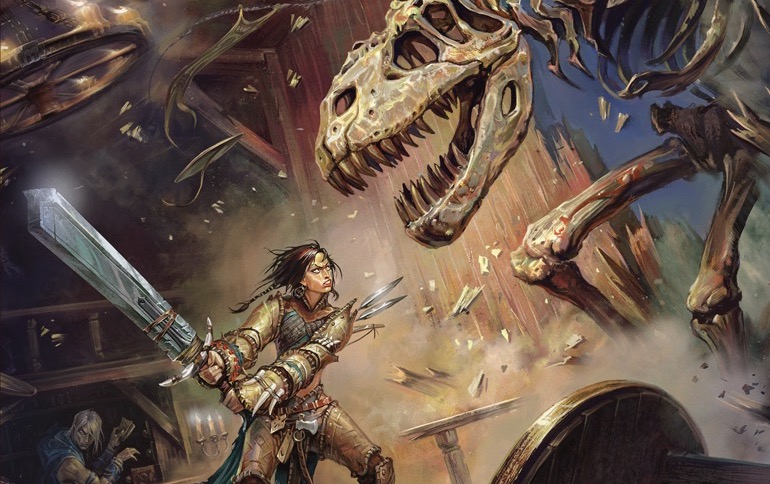 We know there are seven different adventures planned for the next little while, and that they want your experience to reflect your actual play of the game, so be sure and check out their website to not only find the playtest document, but to find local organized play areas where you can find folks who are interested in Pathfinding along with you.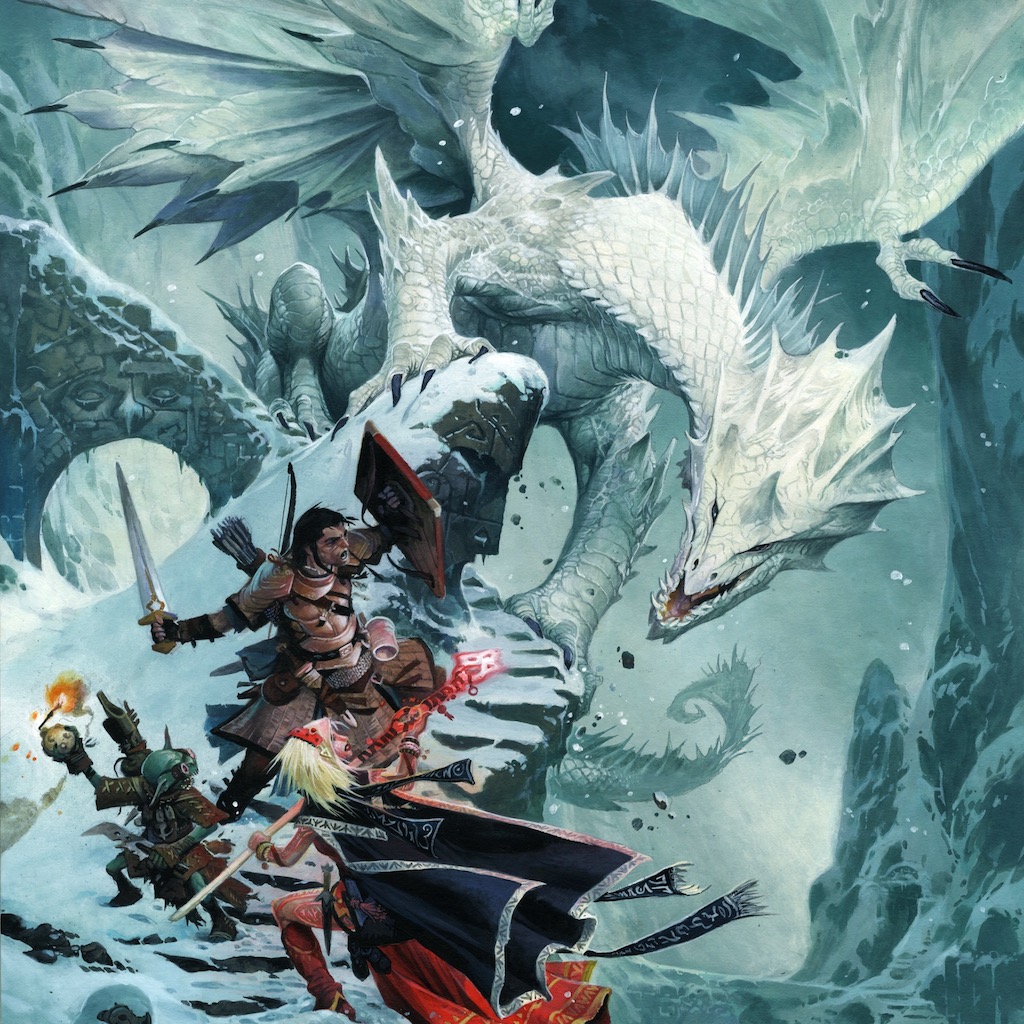 Having had a chance to sit down with some of the rules, I can tell you–it's very much Pathfinder at its heart. Sure it's streamlined, and there are a few different bells and whistles, but they all require a complex interlocking system to show you just how the bell ringing gives you a bonus defense against sonic attacks, but the whistle enables you to damage creatures with the crystal subtype as a free cost to any attack action–and if you're looking for granularity like that, the new playtest is (for now) the perfect place for you.

You'll really want to pay attention to how weapons work, when last we looked, your weapon worked differently depending on what type it was. And that's just the tip of the iceberg.
Happy Pathfindering!