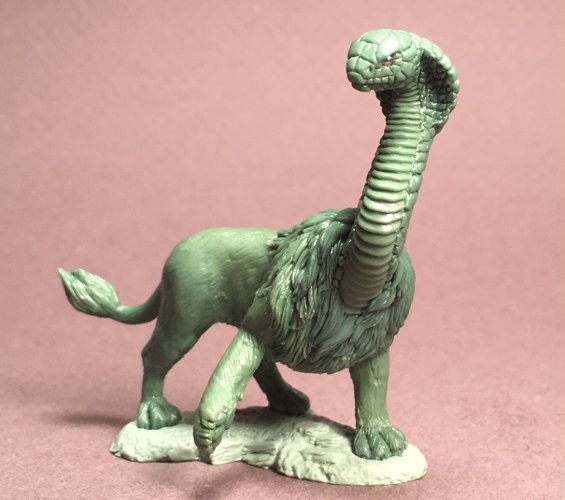 Egyptian warriors, dueling gods, and space velociraptors. Come check out this week's batch of Kickstarter highlights.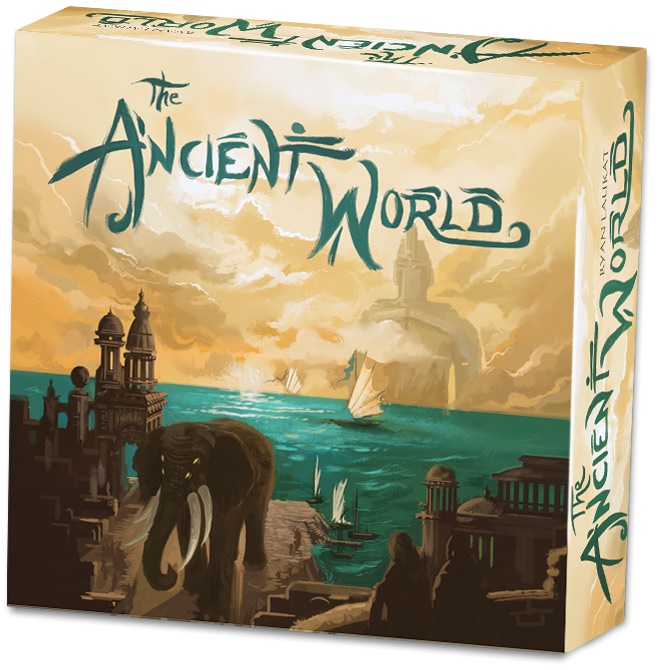 First up this week is a campaign for the second edition of Red Raven's empire-building board game, The Ancient World. Titanic monsters have terrorized the ancient world for centuries, spreading the Five Tribes across the land in fear. Now, budding city-states have pledged to end the reign of these titans and bring peace and prosperity to all. Players compete to become the largest and most prestigious city-state in the ancient world by gathering resources, managing their population, raising armies, gaining the favor of the tribes, and defeating titans. This edition features refined gameplay, new mechanics like alternate factions and more aggressive titans, and updated components. Owners of the original game can buy an upgrade pack for $15, while newcomers can get their own copy for $50.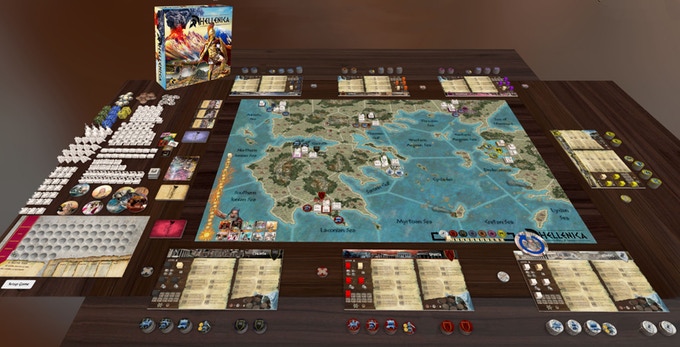 Another empire management game currently on Kickstarter is Hellenica. In this 4X board game, up to seven players control some of the most famous city-states and kingdoms of Ancient Greece, including Athens, Sparta, Corinth, Troy, Byzantium, Corcyra, and Thebes. Players develop their nation and gain influence through a combination of scientific discovery, worship to garner divine favor from Olympus, cultural and economic development, and military might. The ultimate path to victory lies in completing a series of public and hidden objectives before your rivals. If gathering six friends at once is too difficult, Hellencia features an AI system that can be used to control the unpicked city-states to ensure that you can always have a full game running. Pledges start at $90.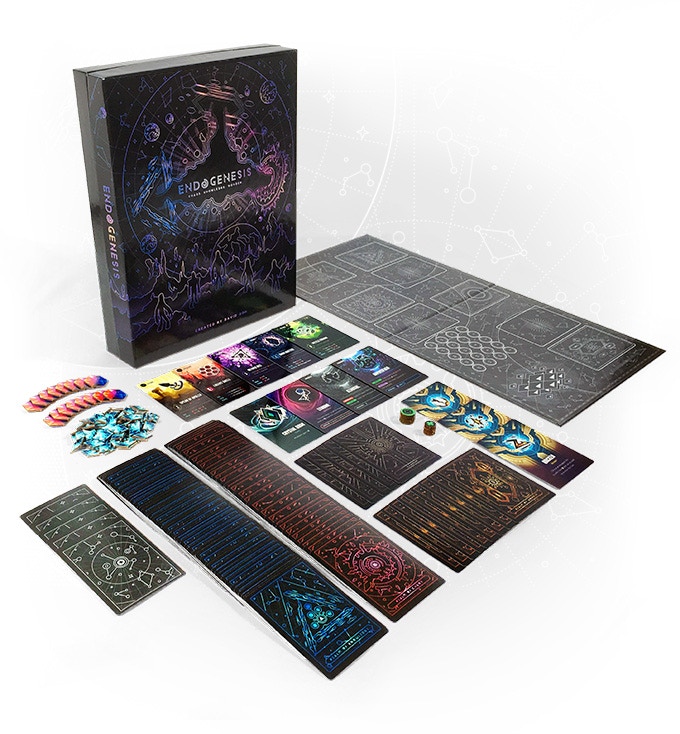 Endogenesis is a card game set in a chaotic universe where the dimension's guardians have devolved into civil war on their quest to achieve godhood. Up to five players begin the battle by drafting a set of skills that they'll use to unleash devastating attacks on their competition. Throughout the game, players will gather Shards as rewards for dealing fatal blows to their rivals, and for slaying roaming monsters. These Shards can be slotted into your skills to upgrade them, adding new abilities and effects to each skill. Players win by slaying the game's legendary monsters to gather three Prisms that will allow them to ascend to godhood. You can buy a copy of Endogenesis for $43.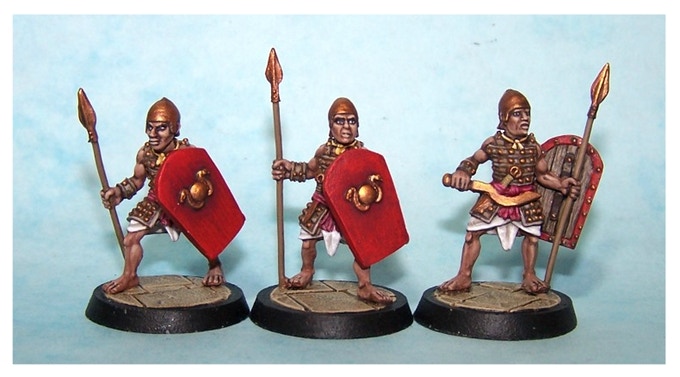 This campaign by Dark Fable Miniatures features a huge selection of affordable metal 28mm Ancient Egyptian-themed models. There's dozens of miniatures on offer, ranging from Egyptian royalty and religious figures, to soldiers and civilians. There's plenty of mythical miniatures in the range too, including mummies, animated statues, skeleton soldiers, and fantastical beasts. The miniatures are divided into sets, which generally come out to around $13 for three models.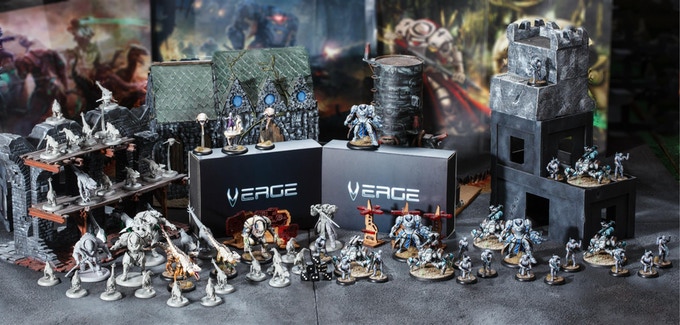 Finally, we come to the Kickstarter campaign for a new sci-fi skirmish game called Verge of War. The game is set in 2228, long after humanity has reached the stars and joined a galactic community of rival alien races and factions. The game will eventually feature 10 factions, but only two are available here: The Human Empire and the Seit Civilization, the latter of which have the space raptors I mentioned in the subhead of this article. Space Pirates will be added if the campaign hits the necessary stretch goals. One of Verge of War's main draws is the "Free Pose" technology used in creating the game's heroes and special characters. Essentially, this means that your leader models are designed with maximum pose-ability in mind to ensure each model is unique. This also ties into the gameplay a little, as you can customize your leaders by choosing skills from a table before each battle. Verge of War also promises to give players a degree of control over the setting itself via campaigns and sanctioned events, sort of like Legend of the Five Rings back in the old days. You can grab a two-player starter for $95.
~Which Of These Campaigns Caught Your Attention?