Today on Tabletop Spotlight, we journey to the Ninth World where abandoned relics and Numenera of forgotten civilizations await, gleaming with awesome power.
Venture into the 9th World with Numenera Discovery and Destiny. These two books update Numenera with revised rules, including two new classes, several new descriptors, and rules for exploring the world and the Cypher system. There's a whole lot to dig through, so let's dive on in, and see what wonders can be found in Numenera.
Numenera Discovery and Destiny aren't the only New-menera books out there though, there's also the Player's Guide, which condenses everything a player would need out of Discovery and Destiny and mashes them into one easy to use player document, so your group can decide what best fits your collective needs as far as player info and world info. But you'll definitely want at least one copy of Discovery and Destiny. They're gorgeous books, and each overhauls the Numenera/Cypher system, adding in some much-needed guidelines.
If you've played Numenera in the past, you've probably run into those areas where guidance is desperately needed. One of the big barriers to entry for Numenera is that it gave you this amazing world populated with ruined technology, then when it came time for the game to show you how to make your own ruins/cyphers/artifacts/whatever, it just sort of faded to the background. But there are new rules for creating Cyphers and dealing with other Numenera-related ephemera, including guidelines for building your own stronghold and carving a civilization out of the wreckage of the 9th world.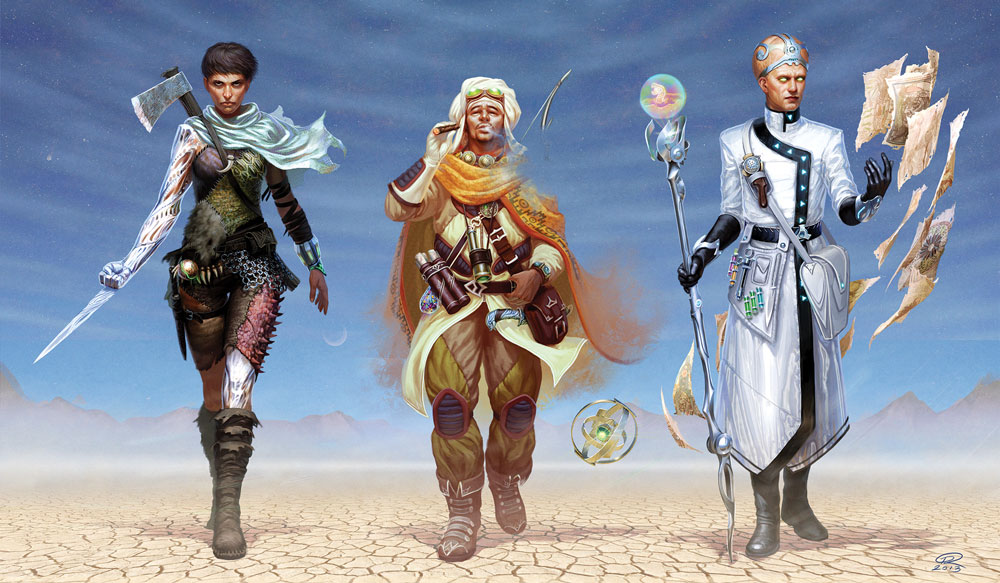 And this has been sorely needed for a while. Numenera 1.0 felt like it was designed for designers (or possibly just for Monte Cook) in that it would lead you to these places where the game clearly expected players to create their own whatever–ruin/cypher/alien tech/monster/class word, but their guidelines were (at times) frustratingly vague. That's changed with Discovery and Destiny. These two books give you guidelines and structure where it's desperately needed. They set out to teach players "here's how yous X" and they accomplish that in spades. So check them out today!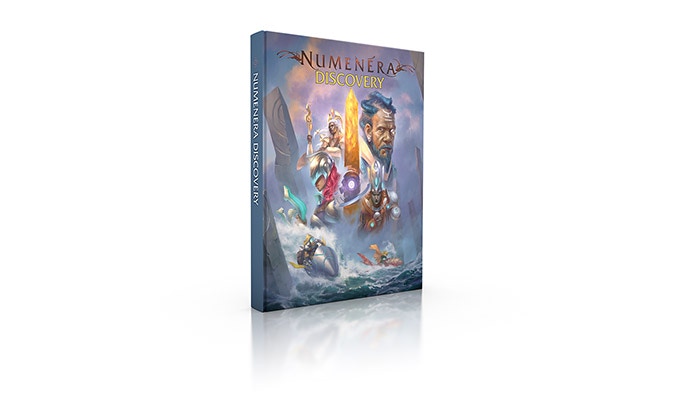 Numenera Discovery is a revision of the original Numenera corebook, which will soon be out of print. Numenera Discovery improves the clarity of the game rules and dramatically increases the options available to players. Nanos, Jacks, and Glaives are overhauled, with expanded abilities. Many foci and descriptors are reworked. Numenera Discovery gives you more options, clearer rules, new adventure content, and expanded coverage of the Steadfast and the Beyond.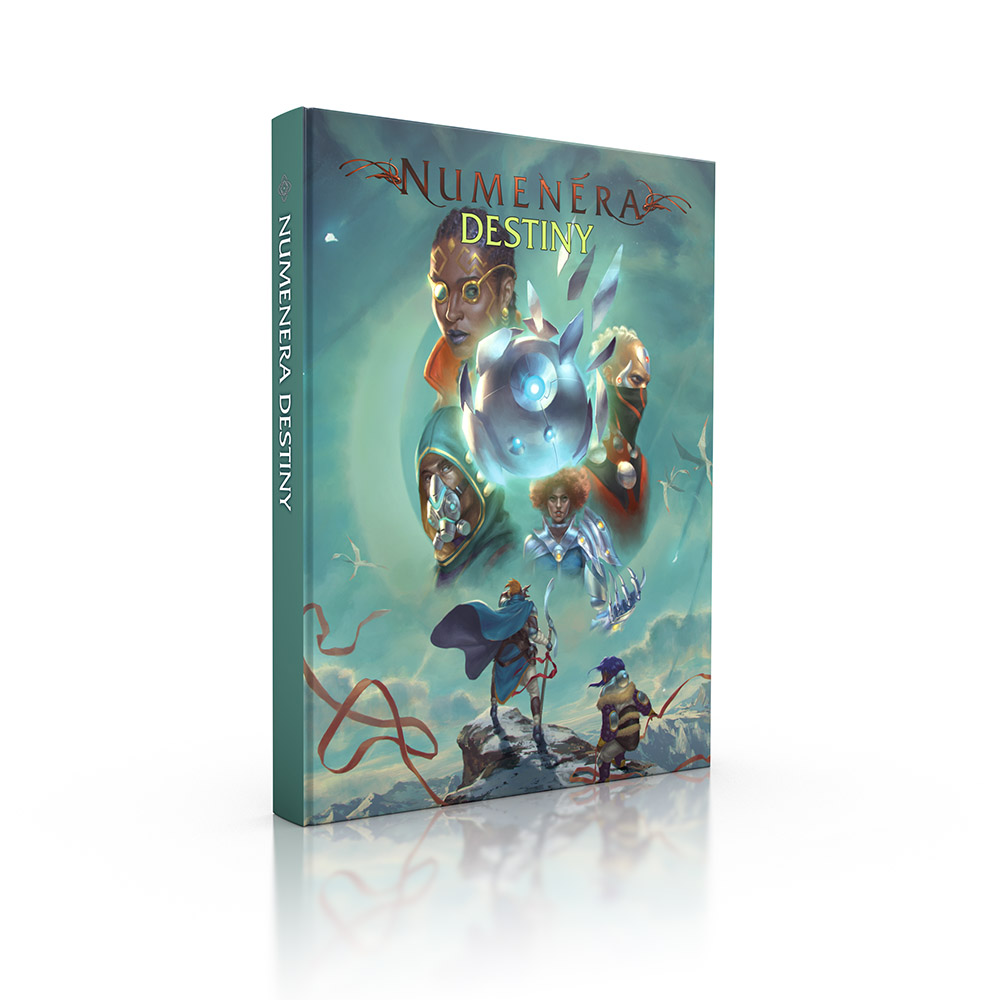 Become a part of the setting, and help shape the future of the Ninth World. The people of the Ninth World are locked in a medieval-like state, a world of struggle and danger and often suffering—all in the shadows of the prior worlds' wonders. Numenera Destiny allows you to build adventures and campaigns in which players don't just explore the wonders of the past—they utilize them to help lift the Ninth World out of darkness. You can make the world a better place. Help a community defend itself from abhumans or the iron wind. Create centers of learning or trade. Innovate, build, and protect. Manage an entire community and help it prosper and grow—or simply create new cyphers, a cool base, or maybe a vehicle for your adventuring group. Numenera Destiny will allow you to take what you discover and make use of it, for yourself or the future of the Ninth World.
Happy adventuring!