Come join the BoLS team as they unbox the Battle for Pelennor Fields, the new boxed set that introduces the Middle Earth Strategy Battle Game. Beware the immortal Witch King of Angmar though.
Seriously that is the one thing to be careful about. According to the lore, the Witch King of Angmar should be unkillable, because the only people opposing him in this boxed set are the Rohirrim, Theoden, King of Rohan, and the army of the dead. Now maybe you could get a little technical with the dead warriors and argue that they're not Men, but I bet the Witch King is ready to deal with them. Especially with nary a hobbit nor an Eowyn in sight (depending on if you go for book or movie canon).
Still this is pretty exciting. The first update for the Tolkien-based game in a long while. Inside you'll find Theoden and his Rohirrim (and about 20 Warriors of the Dead) against a horde of Orcs, a Troll, and of course the Witch King of Angmar on a fell beast. There weren't too many new things, but one thing we sort of glossed over in the video and that bears mentioning out is the new Theoden miniature that you'll find. The king of Rohan is here in all his glory: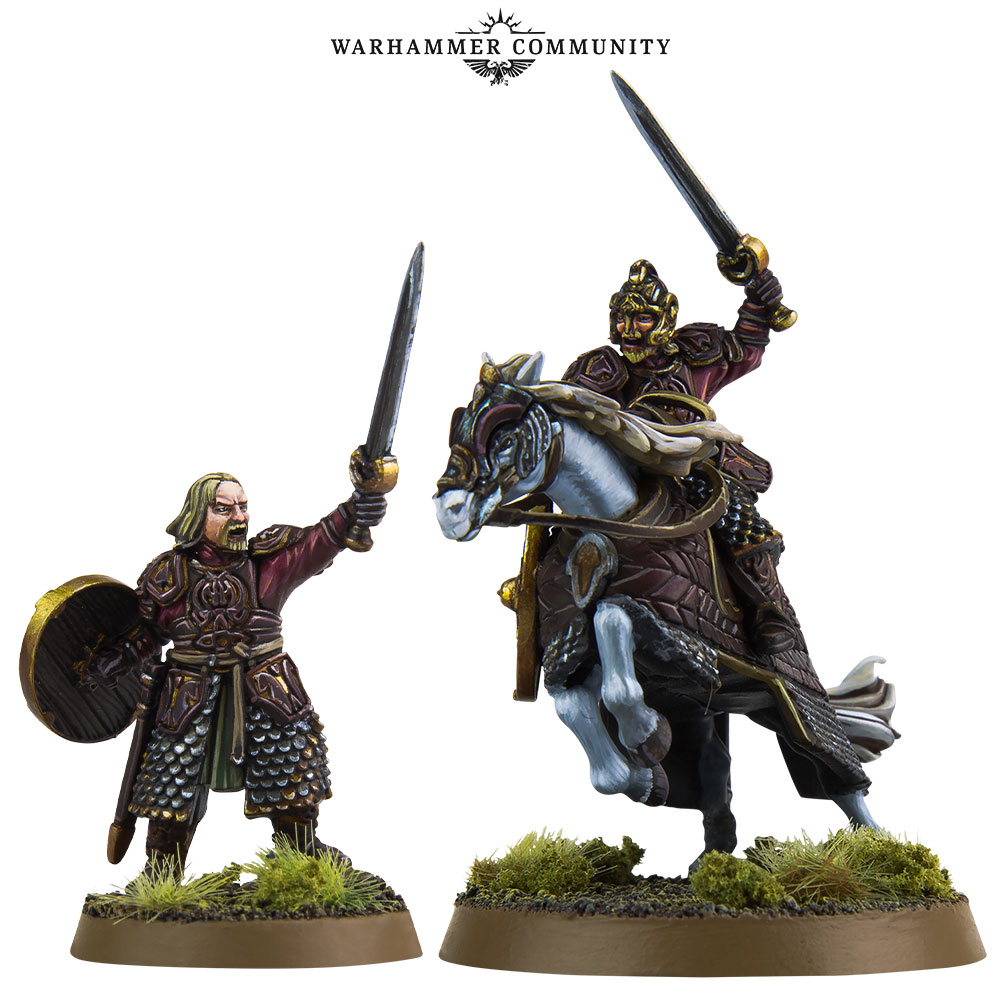 This is the first of many new miniatures planned for the Middle Earth series, which is fairly exciting. GW has come a long way since they were making the armies of the Lord of the Rings and the Hobbit the first time out–it'll be interesting to see how they take the slightly more realistic characters out of these properties (as opposed to the lightning hammer wielding undead soldiers out of Age of Sigmar) and turn them into miniatures–but looking at how amazing Theoden looks, it's going to be very well done indeed.
Cue up the Battle of Evermore, it's time to return to Pelennor Fields.