This one is dedicated to the grognards among us!
Name these three lost minis from GW universes (40K & Fantasy).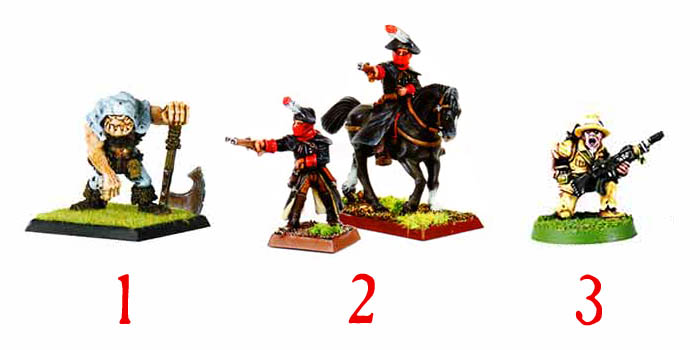 This is an open book test, have at it.
Enjoy. If you have an awesome wargame shot you think would make a great BoLS pic of the day, email us. We love spectacle and characterful shots so let's see what you budding photographers can do! Warhammer 40,000, Age of Sigmar, X-Wing, Warmachine/Hordes, Star Wars LEGION, Bolt Action, Infinity, Armada & Flames of War miniatures photos are welcome.