Today is a day of Warhammer Fantasy–now available in PDF form, another classic adventure for Warhammer Fantasy Roleplay First Edition: Marienburg – Sold Down The River.
That's right folks, it's a banner day for the World-That-Was, featuring not only the news that one of the most iconic adventures is getting updated for the modern day, but also there's another printing of a classic 1st Edition Adventure. Marienburg: Sold Down The River is a city of a hundred islands, where you can find the world's largest marketplace and buy just about anything, illicit or otherwise. Will Chaos take root in Marienburg, or will your heroes save the day? Now available for the newly reprinted 1st Edition Warhammer Fantasy Roleplay.
via Cubicle 7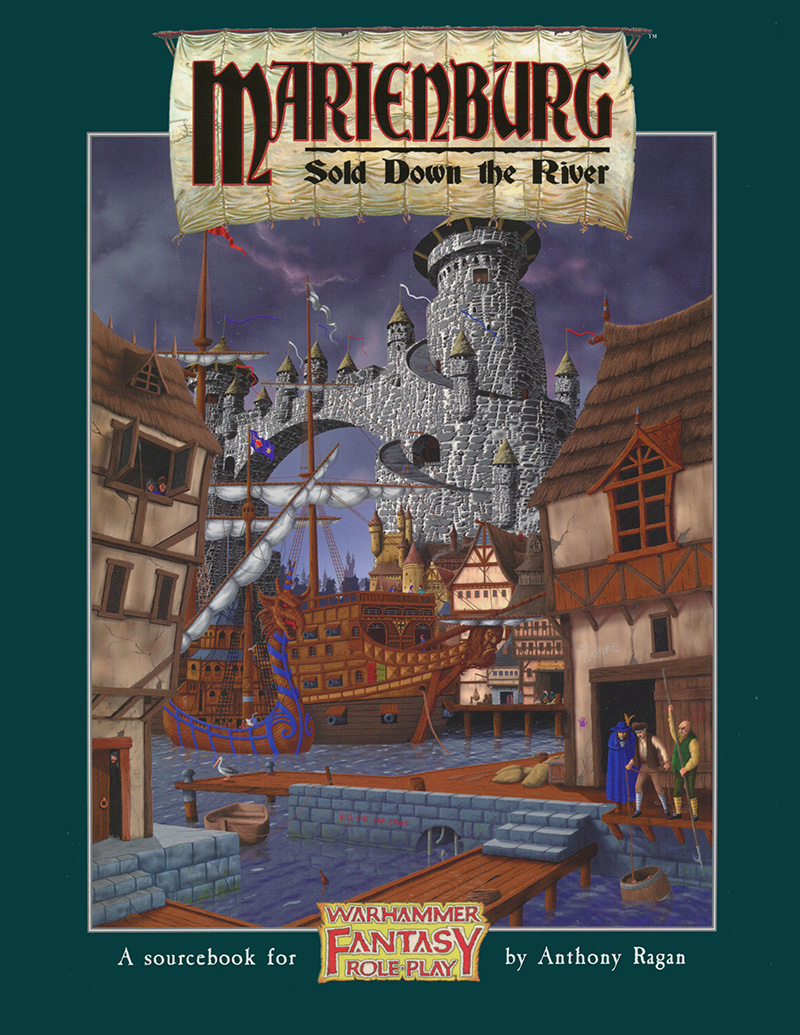 Where Seagulls Dare

At the sea-mouth of the River Reik stands Marienburg, the world's marketplace: the largest richest most corrupt and most dangerous city port in the Old World.

Here everything is for sale and nothing is without a price. In the markets and docks traders win and lose fortunes of exotic cargoes from every land. Meanwhile in slum taverns or beside filthy canals, more sinister deals are done for smuggled weapons, stolen booty, secrets, loyalties, bodies or worse. And with the Empire and Bretonnia both eyeing Marienburg's wealth and location, the city is on a knife-edge, filled with racial tension, espionage and fear.

Built on 100 islands Marienburg is home to the richest man alive, the only enclave of Sea Elves in the Old World, and more gold then adventurers can dream of. Here on the edge of the Sea of Claws are so many chances for adventure, excitement and messing about in boats that even a corrupt local dock-master couldn't count them all.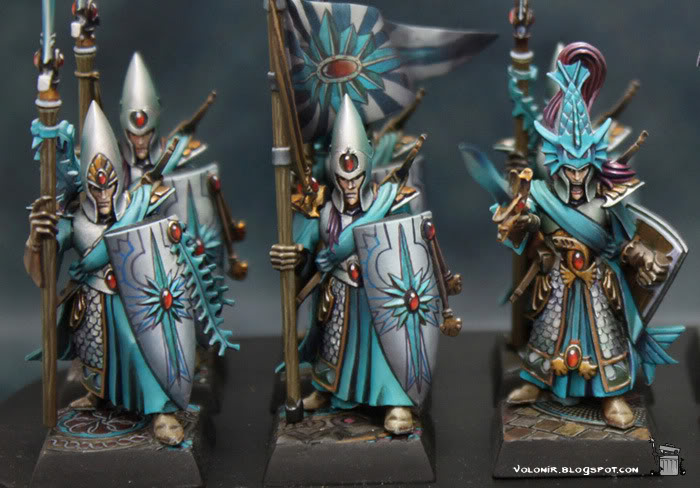 Marienburg: Sold Down the River is a complete an incredibly detailed city sourcebook for Warhammer Fantasy Role-play containing everything at GM needs to run adventures and campaigns in this unique city.

It includes descriptions maps and histories of Marienburg and the surrounding Wasteland, information on Marienburg's politics religion is laws and criminals as well as details of eight of the city is most important districts over 40 individual locations and almost 60 fully detailed non player characters all with connections and secrets that can be used to create plots and adventures all the elements of woven together to create one of the most complete coherent and fascinating city sourcebooks ever released to any RPG.

Plus there is a complete scenario and 15 adventure seeds rules were trading and smuggling information on how to generate Wastelander PCs atmospheric artwork that brings Marienburg and its inhabitants to life and incredible panoramic the post map of the entire city and more.

This PDF combines material originally published by Hogshead Publishing, including the poster map of Marienburg.
Happy Adventuring!