Incase you missed the announcement Games Workshop is bringing the Warhammer Quest to the Grimdark in the form of a new game. Get ready to battle over the Blackstone Fortress!
Warhammer Quest: Blackstone Fortress was just announced at NOVA yesterday and we're pretty pumped. Why? Because it's going to bring the Dark Adventure style board game/RPG hybrid of Silver Tower and Hammerhal to the Grimdark – and that's something to get excited about!
What Is A Blackstone Fortress?
According to the Lexicanum:
"A Blackstone Fortress is a massive starship of unknown origin, first used by the Imperium as a naval base, then used by the forces of Chaos as a weapon of mass-destruction."
But that's just the tip of the iceberg. The Blackstone Fortresses are equipped with some very alien and very powerful technology. For starters, they can break the barrier between real and warpspace. That's kind of a big deal! In doing so, they can fire off a beam of pure immaterium that can obliterate just about anything in the known universe. This beam can also be linked with other Blackstone Fortresses to cause even more destruction! Abbadon use two Fortresses to destroy a planet – and use the combine power of three to make a star go supernova.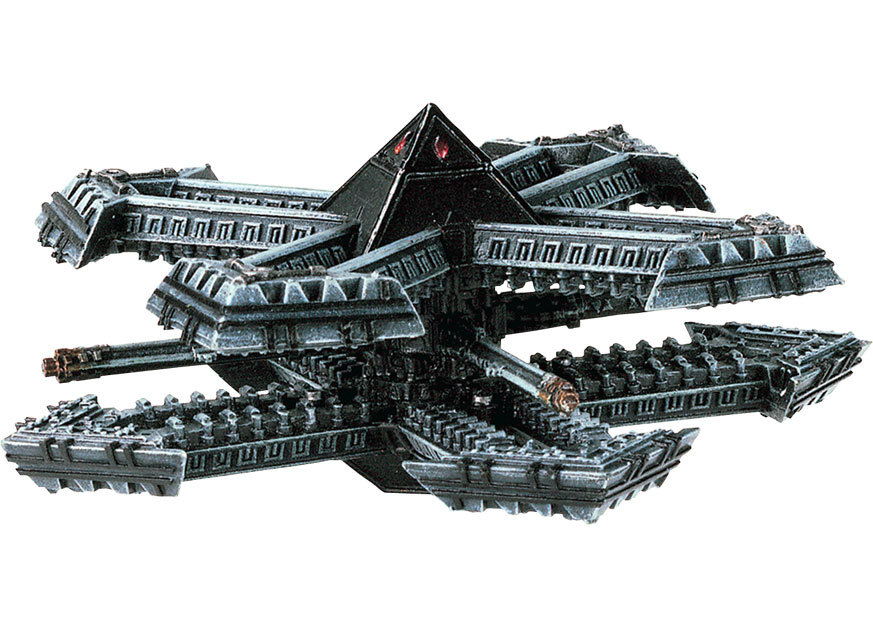 Originally, six Blackstone Fortresses were discovered in the Gothic Sector by the Imperium in M33. Later in M40, Abaddon learned of their location. He attacked the Gothic Sector and this caused a huge fleet battle over control of the massive fortresses. Three of them were captured by the Imperium, Three were taken by Chaos forces initially. However, a combined strike fleet of Imperial Navy and the Angels of Redemption attempted to capture one of the ships from Abaddon's Fleet. The self-destruct sequence was activated and it was lost in the battle. The remaining two Blackstone Fortresses retreated to the Eye of Terror.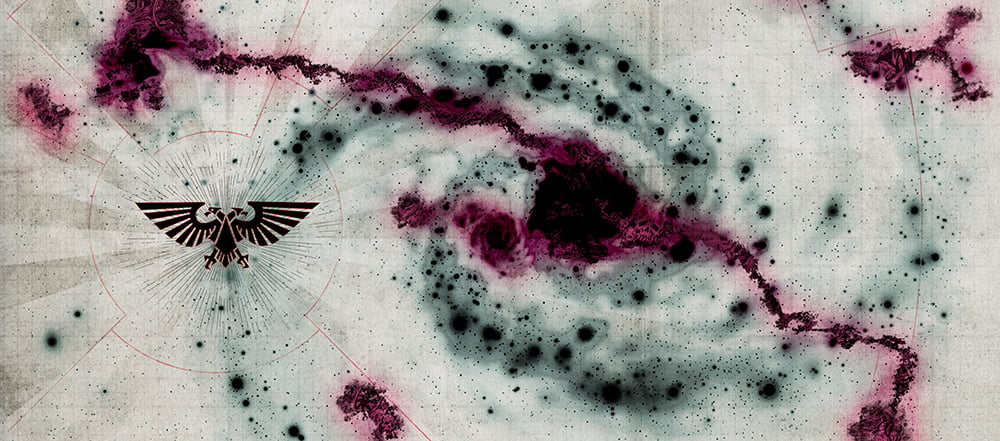 Some 800 years later, The Blackstone Fortresses re-emerged from the Eye of Terror. Abaddon sacrificed one Blackstone Fortress in the Battle of Cadia and crashed it's remains into the planet destroying it. The destruction of Cadia (along with the culmination of other plans) is believed to be the trigger for the eruption of the Great Rift. Needless to say, if a new one has appeared, it's going to be a mad dash to see who can claim it first.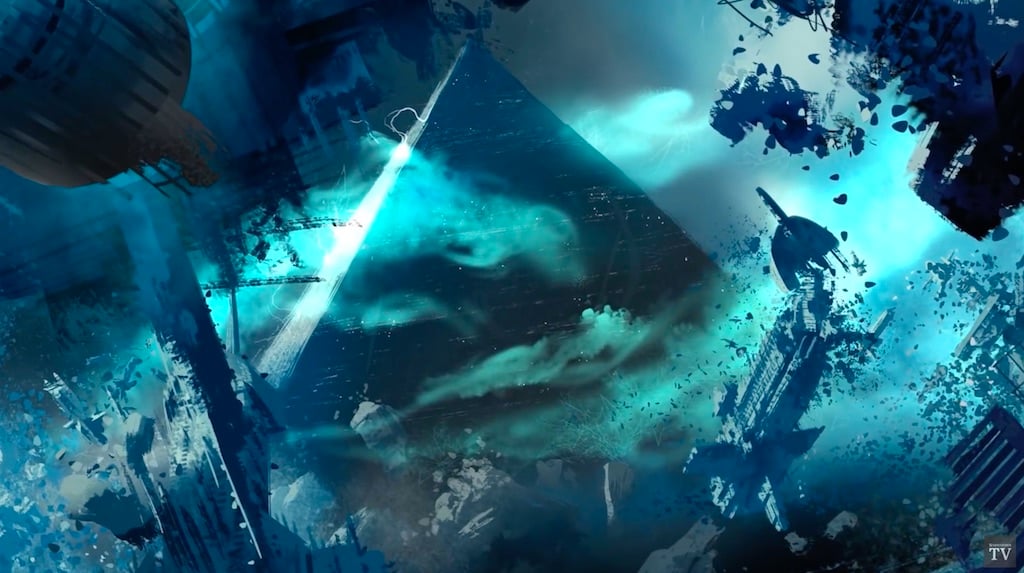 So What Will Warhammer Quest: Blackstone Fortress Be?
"Part role-playing adventure, part battle game, Warhammer Quest: Blackstone Fortress promises a cooperative narrative experience in the 41st Millennium like no other – and will feature a host of stunning new miniatures that bring all manner of champions and villains from the lore to life as never before."
For now details are scarce. We can draw some conclusions based on the Warhammer Quest games set in Age of Sigmar. I'm guessing a massive labirtnth of rooms/tunnels with enemies at every corner. We'll probably get to take different Heroes/Characters from the different factions of 40k into the Blackstone Fortress to see who can claim it. Heck, we might even get to mix-and-match characters – but we'll have to wait and see how that pans out.
We're also seeing the following info from sources that were inside the seminar:
"Warhammer quest: Blackstone fortress
First 40k warhammer quest game

Blackstone fortress has 3 chaos marines in it

A rouge(sic) trader was talking in the Blackstone fortress video

Blackstone fortress losely connected to a world as speed freeks and tooth and claw"
SpikeyBits also had this to add:
"Probably 7 more new models to make a new CSM boxed kit".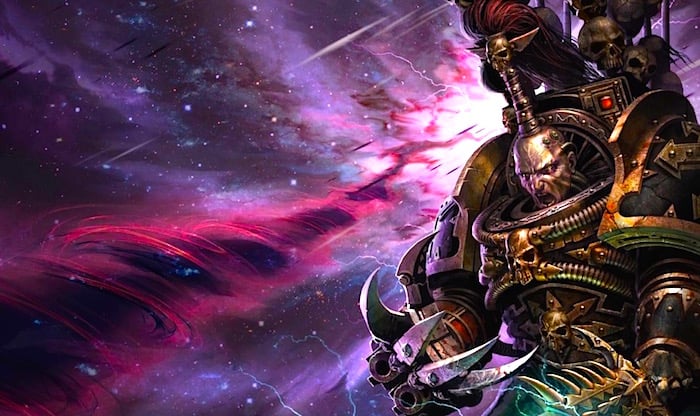 Whatever is in the new game is certainly going to feature a heavy amount of chaos influence. The game could very easily be an Imperial Rogue Trader Retinue vs Chaos, but the Aeldari are known to be very interested in Blackstone Fortresses as well. And if a Rogue Trader is around, it's a safe bet that other Imperial forces may be called in for support.
Who's ready to get adventuring in the Blackstone Fortress!?