Wake the dead is a boxed set that brings the Ultramarines and the Aeldari to the embattled world of Vigilus. Take a look at the two new models you'll find inside.
The Battle for Vigilus rages on, as Adeptus Mechanicus and Genestealer Cults and Space Wolves and Orks clash with each other across the desert world, two new forces join the fray. Wake the Dead brings the Ultramarines and Aeldari to Vigilus and introduces two new models, a new Lieutenant and a mew Spiritseer. Today we're going to look at these two new heroes around whom you can build an army.
via Warhammer Community
First up, the new Lieutenant. This guy looks amazing, striding valiantly into battle with his head held high. It's a distinctive pose, one befitting a model that can help shape your whole strategy.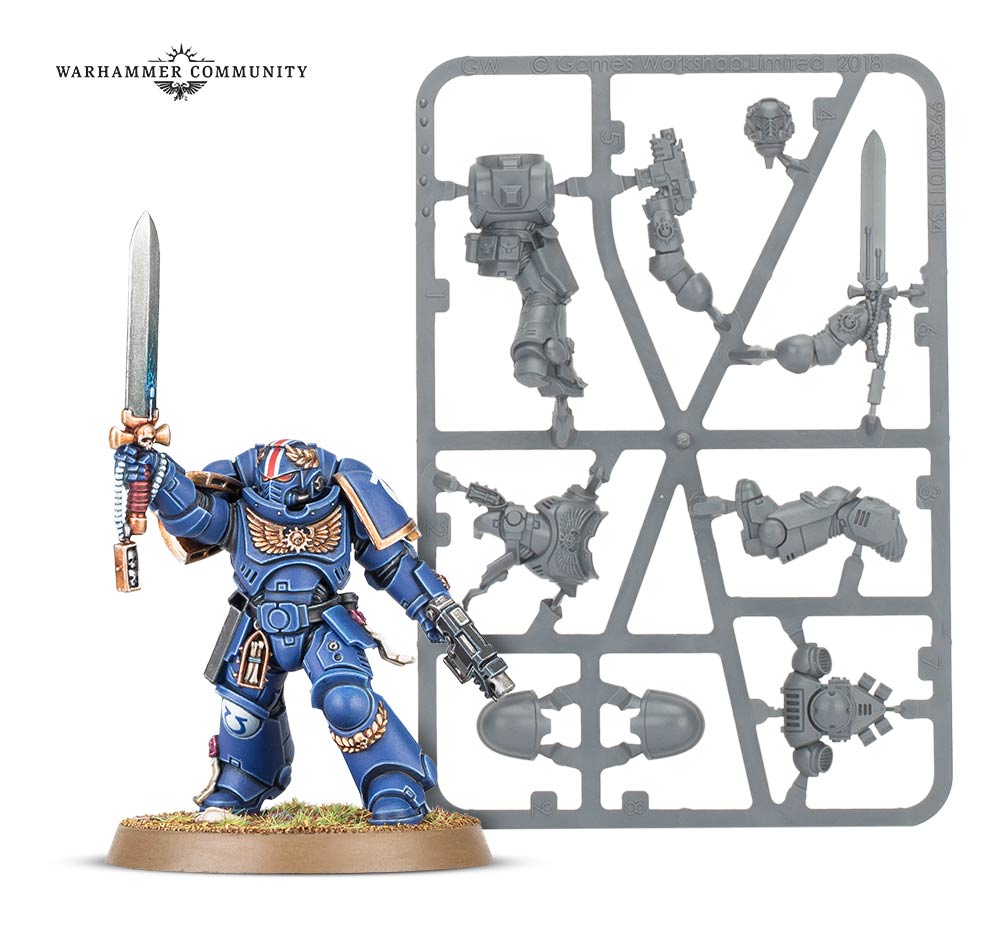 Primaris Lieutenants are an invaluable asset as they let you reroll 1's to wound, making them the second half of the Space Marine character combo. This boost to your lethality helps all marines, but your Primaris in particular to punch above their weight. Which is what the Marines are all about. That and Captain Smash.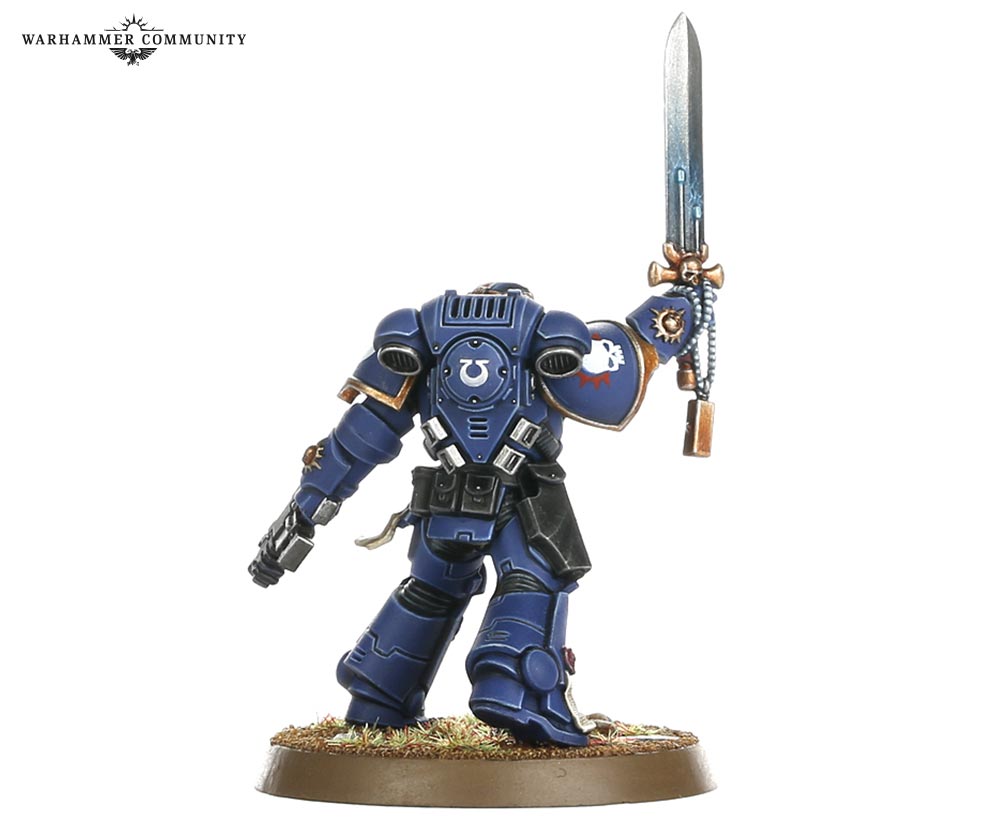 This new Lieutenant looks like someone you'd base your loadout around. He's heroic with that power sword held up high–another weapon that helps the Primaris to hit a little harder in combat. He comes with blank shoulderpads, and may be outfitted with any chapter's decorations, making him a hero to all Astartes. But for now let's leave behind our Lieutenant and turn towards the elegant new Spiritseer model introduced in this set.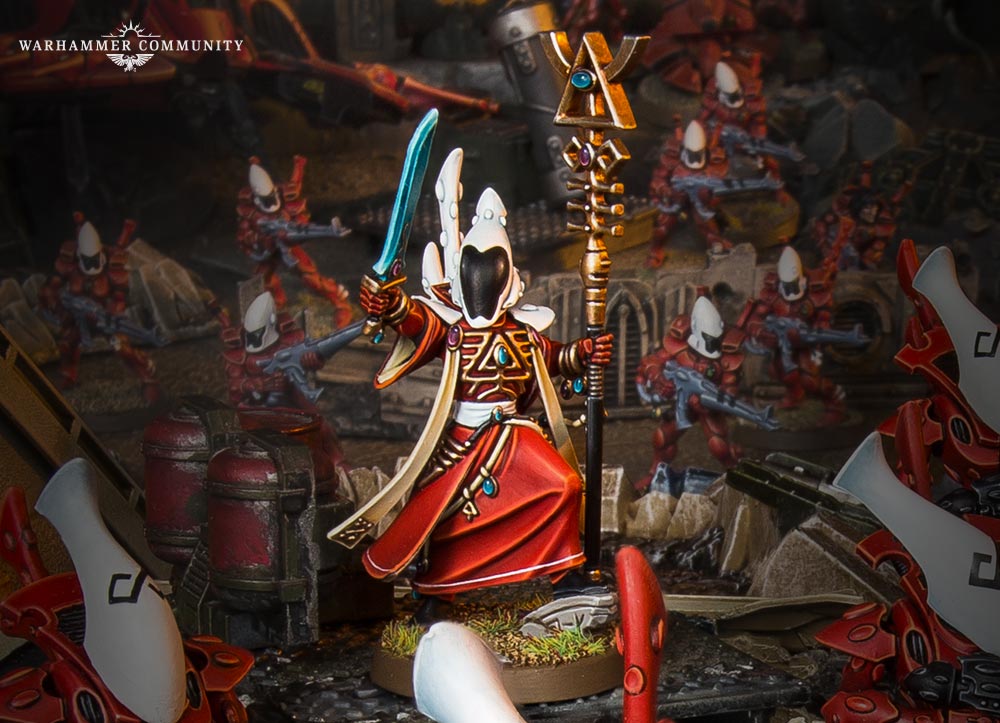 Spiritseers are powerful psykers who are tasked with maintaining the Wraithguard and other spirit stone constructs. They are somewhere between engineer and mystic, their position placing them high up the Aeldari hierarchy. And the design of this new model shows it, with its long overcoat that rests atop flowing robes and spirit staff, you can tell that this individual matters to an army.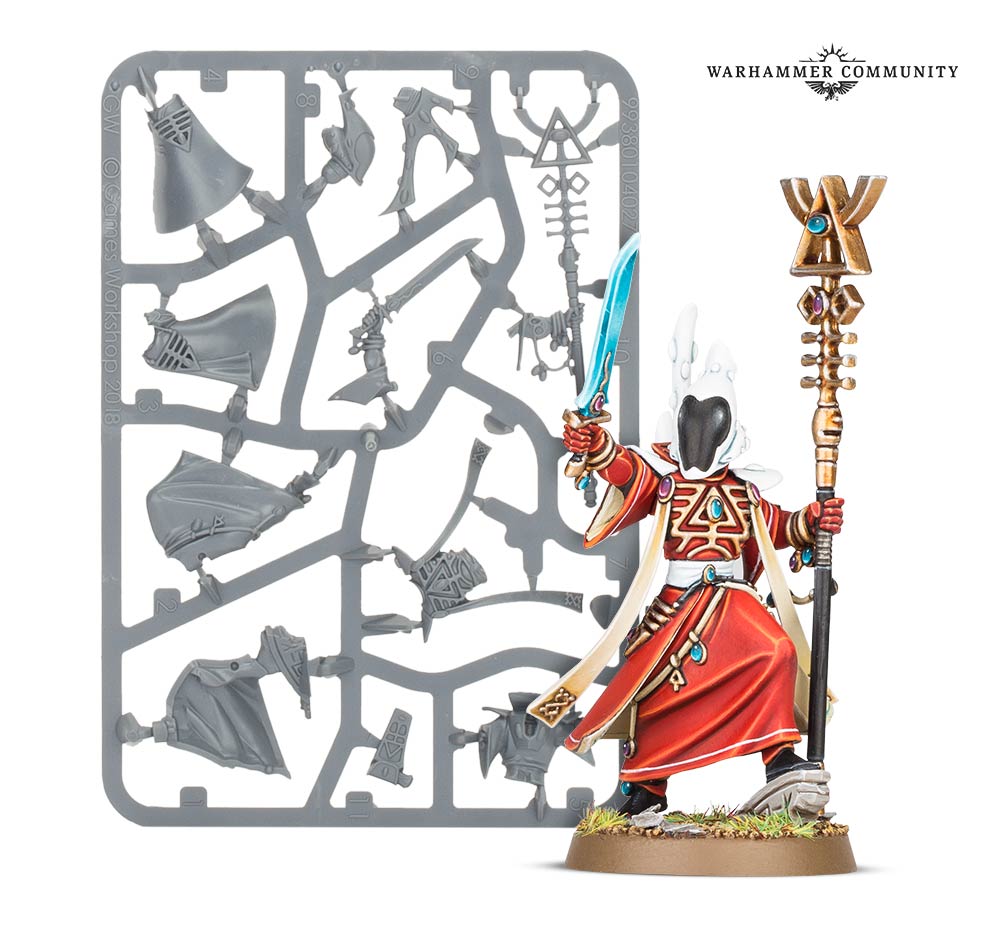 They've added a ton of new design elements in this one. Lots of subtle touches, from the short blade that the model carries, to the folds in the cloth–the model has an updated, more dynamic design than the Spiritseer of old.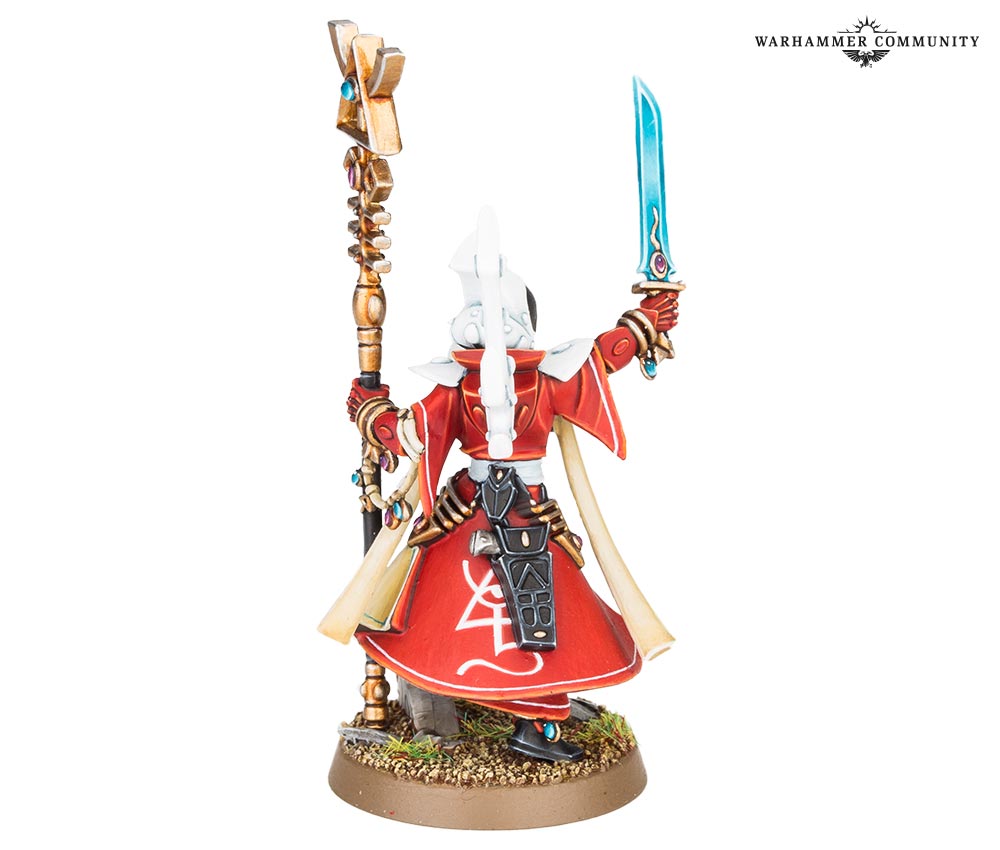 And with access to the Runes of Battle and the ability to heal/buff your Spirit Constructs, these models can add some much needed resilience to the at times frail Aeldari. The new model looks amazing.
Both the Spiritseer and the new Lieutenant are available in Wake the Dead, but if GW's entire previous history is anything to go by, we'll see them individually before too long.
In the meantime, what do you think of these new models? Heroes or zeroes?