Today, Loremasters, we continue our discussion of what makes a human, human–ab or otherwise. In order to do so, we look at three more variants, who prove that there are some traits that all humans embody, no matter their genetic makeup.
We continue last week's lecture with more examples of humanity as it can be found throughout the Imperium. The Lexicanum has a lot to say on the subject, but if we read between the lines of the official data, recorded by loyal Loremasters like you might one day become, we'll be able to see what truly defines us as humanity. Let us look for what defines us as human, no matter your circumstances. First up, we have the hardy warriors of House Goliath.
House Goliath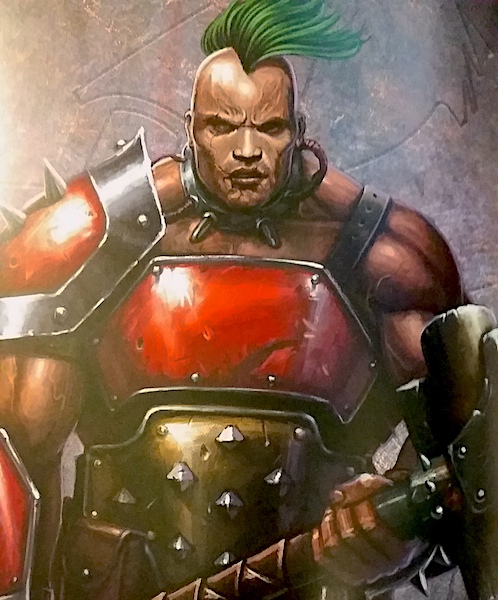 Members of the Necromundan House Goliath, these freakishly large vat-grown warriors can pass a even a Space Marine in size. They also suffer from a variety of defects, most notably mental imbalances, slow movement and extremely short lifespans, thus, they are considered by many to be a classifiable strain of Abhuman.
The Goliaths have a preoccupation with physique, and their style of clothing is often designed to reveal as much of their bulging muscles as possible. This style of dress usually incorporates large amounts of metal chains and bracers. Most Goliaths also wear their hair in a mohawk.
Ogryns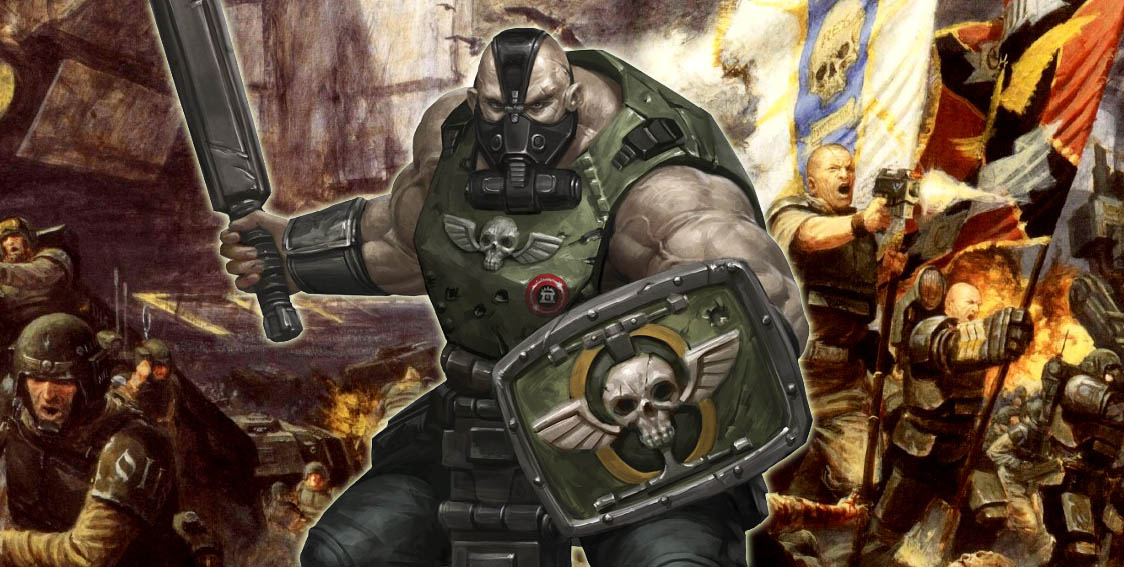 Ogryns (Homo Sapiens Gigantus) evolved on cold, high-gravity prison planets. They are huge and stupid but extremely loyal once introduced to the Imperial Cult. It's even said that those who fought as rebels in the Horus Heresy only did so because their superior officers lied to them about which side they were on. Ogryns are used as shock troops, wielding heavy automatic shotguns called Ripper Guns, which can be used as clubs. They tend to be claustrophobic and thus are difficult to transport in Chimera APCs. They are led by Bone'eads, who have undergone Biochemical Ogryn Neural Enhancement so they're not quite so stupid.
The issue of Ogryn classification is one of the most contentious within the Administratum's Abhuman department. This complex strain is currently listed as seven distinct types (Alpha, Theta, Type IV, Type VIIa, H.S. gigantus gigantus, H.S. gigantus Cranopus, and the mysterious Grey Ogryns). Many within the department believe that many of these classifications are all separate types, and another revision of strain classification is required.
Ratlings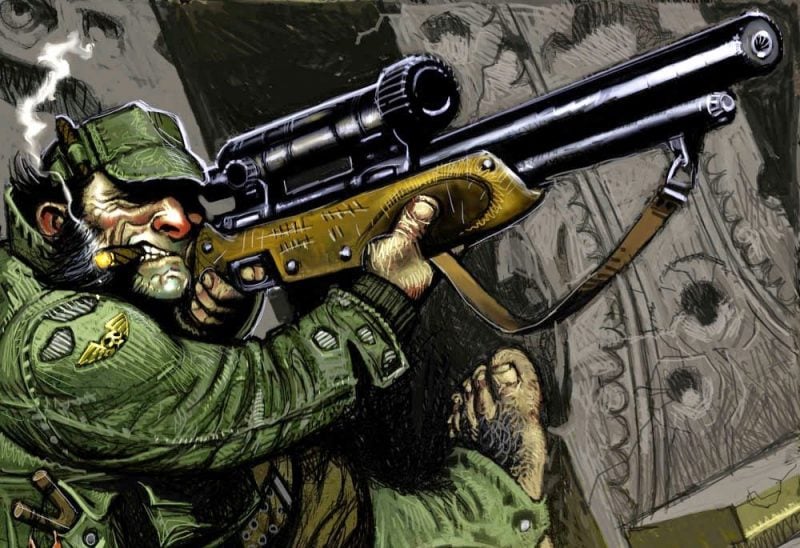 Ratlings are the smallest type of abhuman, their ancestors having become stunted by thousands of years of inbreeding on worlds with naturally soporific climates and abundant harvests. Ratlings are short and squat, although not strong. They are idle, hedonistic, gregarious, over-friendly and sexually promiscuous. Their lives are spent eating until sick, drinking copious amounts of intoxicating liquids, and procreating uncontrollably. These small, loud, hungry and lecherous creatures are called Runtlings, Stunties, Halflings, Maggots and Ratlings, among other things.
Although Ratlings make generally poor warriors, the Imperium still has a use for them, and they are often recruited into the Imperial Guard as snipers, the one battlefield role in which they excel. In this role they operate independently of the rest of the Imperial Guard force, and are equipped with sniper rifles and flak armour.
---
Now, you might be wondering what, if anything, these miserable wretches have to do with humanity–well, Loremasters, this is where a keen, deeper mind is needed. You can find within each of these creatures an example of the very things that make us all human. Whether the greedy, cowardly, ratlings or the oafish Ogryn, you can find an example of the imperfection and cowardice that make us all unworthy in the eyes of the Emperor.
So take heart, Loremasters, we are all human in the end, and that makes us miserable.