With 23 Errata updates for Warhammer 40,000 released by Games Workshop (and a ninja Kill Team update) this week there have been a LOT of tweaks to armies across the board. If you want to find out if your army got impacted check this out.
We've already talked about the BIG changes to the basic rules and to the Reserves/Stratagems. But there were a ton of minor tweaks that hit a smattering of armies across the board. You can check the big list here but below you'll find a list with links back to their respective FAQ/Errata. If your army is on this list you're definitely going to want to double check to see what's been tweaked.
Genestealer Cult (Index: Xenos 2)
Imperial Armor: Adeptus Astartes
Imperial Armor: Astra Militarum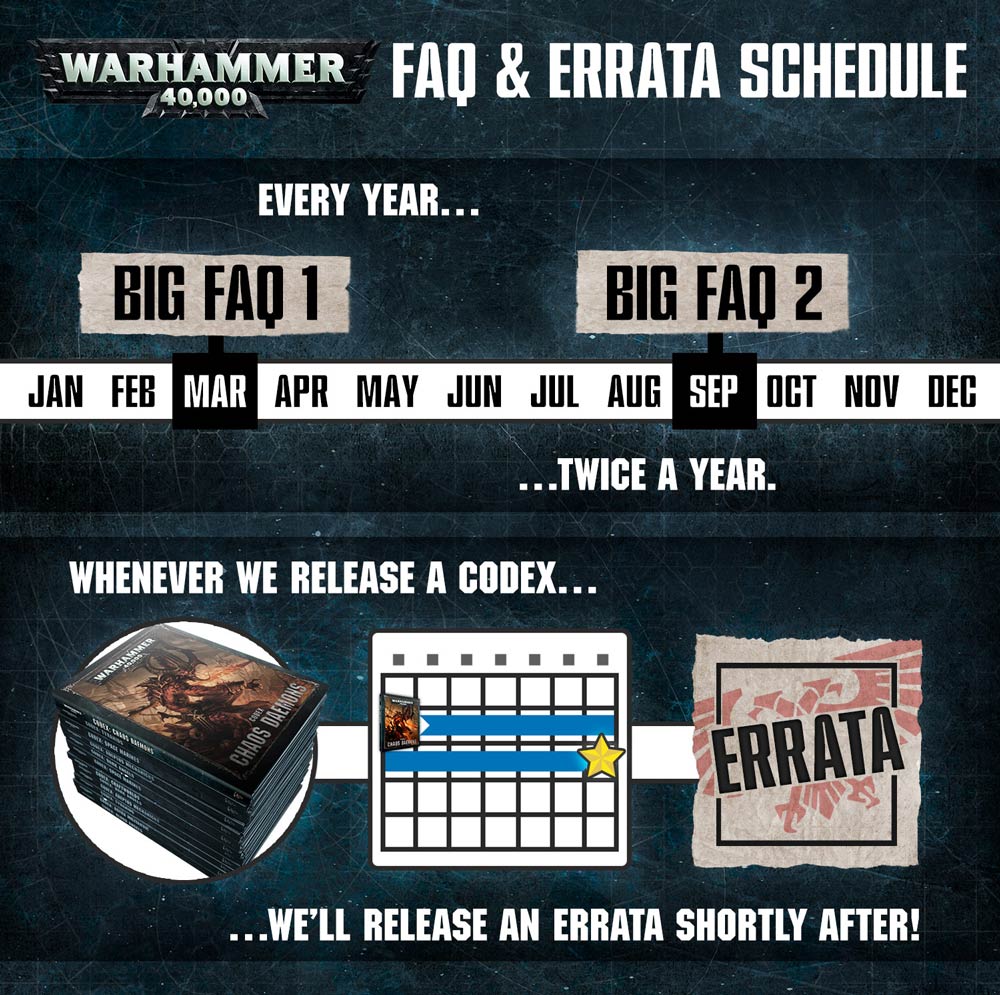 Again – not all the armies got huge, sweeping overhauls – but if they are on this list and you play them you should 100% check to see what's changed. In some cases it's just a quick clarification, in other's the changes are paragraphs deep.
If your army got a tweak let us know what you think? Did you get hit with the Nerf Bat or did you just get a quick tune-up?