Games Workshop has a brand new starter box on the way and we're taking a dive into the contents! Check out what you can expect inside the new Starter Set – Wake The Dead!
The Eldar are out for Revenge and the Ultramarines are their target – but the Sons of Guilliman won't go down without a fight. It's Wake The Dead, the new starter set from Games Workshop:
New Starter, Great Value
In our pricing break down, we did the math and no matter how you slice it, Wake The Dead is a really good deal.  For $150 you're getting 32 models including a Wave Serpent kit and two new characters in plastic – a Space Marine Lieutenant and Aeldari Spiritseer. And let's not discount all the OTHER models either – it's enough to get two Patrol Detachments for each faction and actually have a solid core to build from.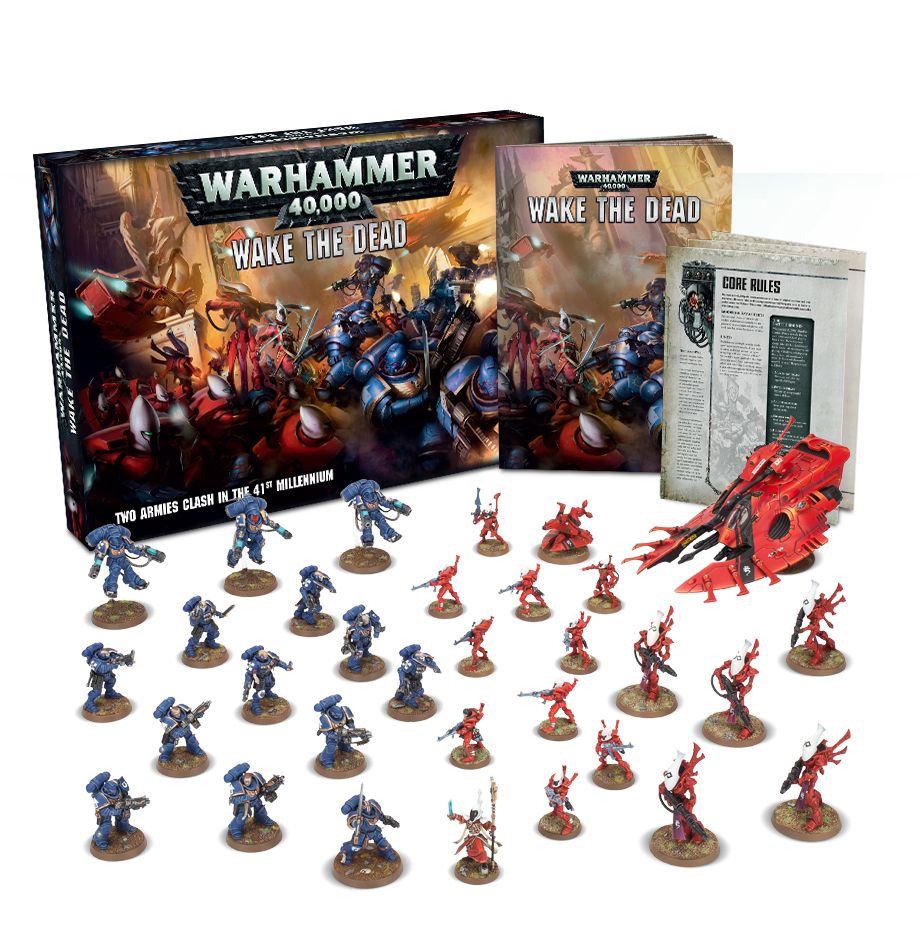 These are also the full kits – not quick builds or push fit. So if you are looking for a cheaper way to start or if you just want to add some more models to your army this is a fantastic place to start.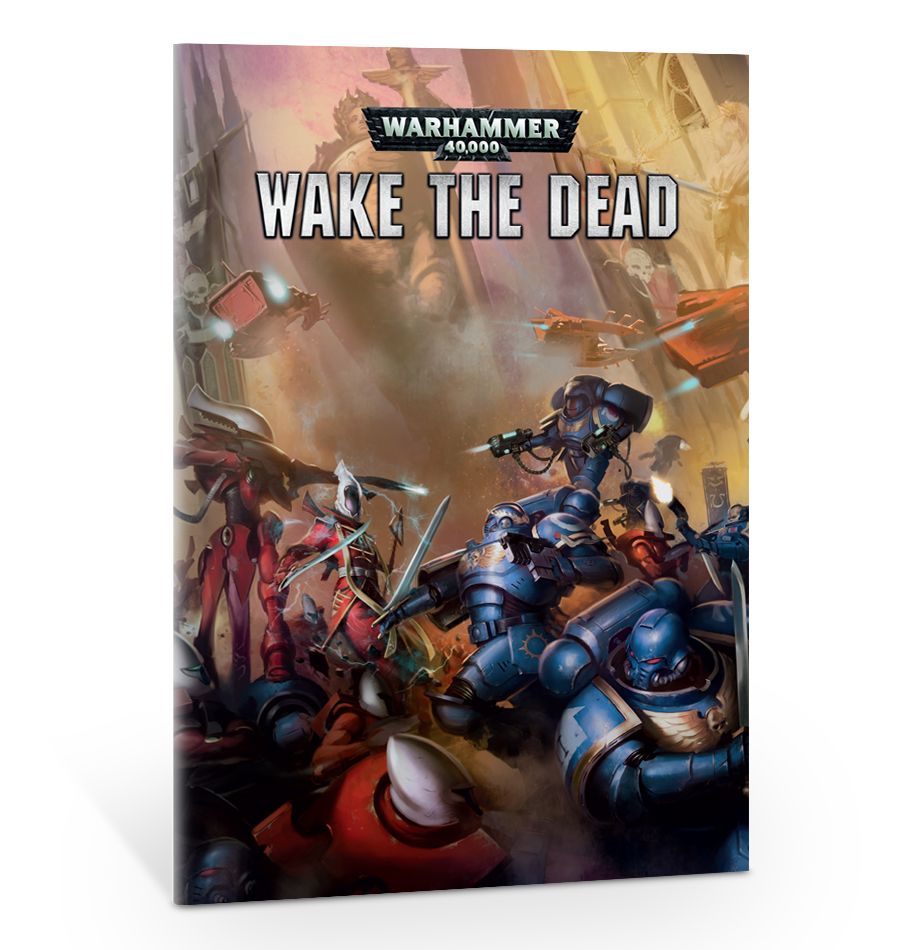 Along with the models, this box also contains all the rules you'll need to start playing. The Core Rules are there along with a 40 page booklet that details the armies, why they are there fighting, their datasheets, special rules, scenarios, and points for the units. It doesn't contain a rangefinder or dice – but we're pretty sure you're not going to miss those.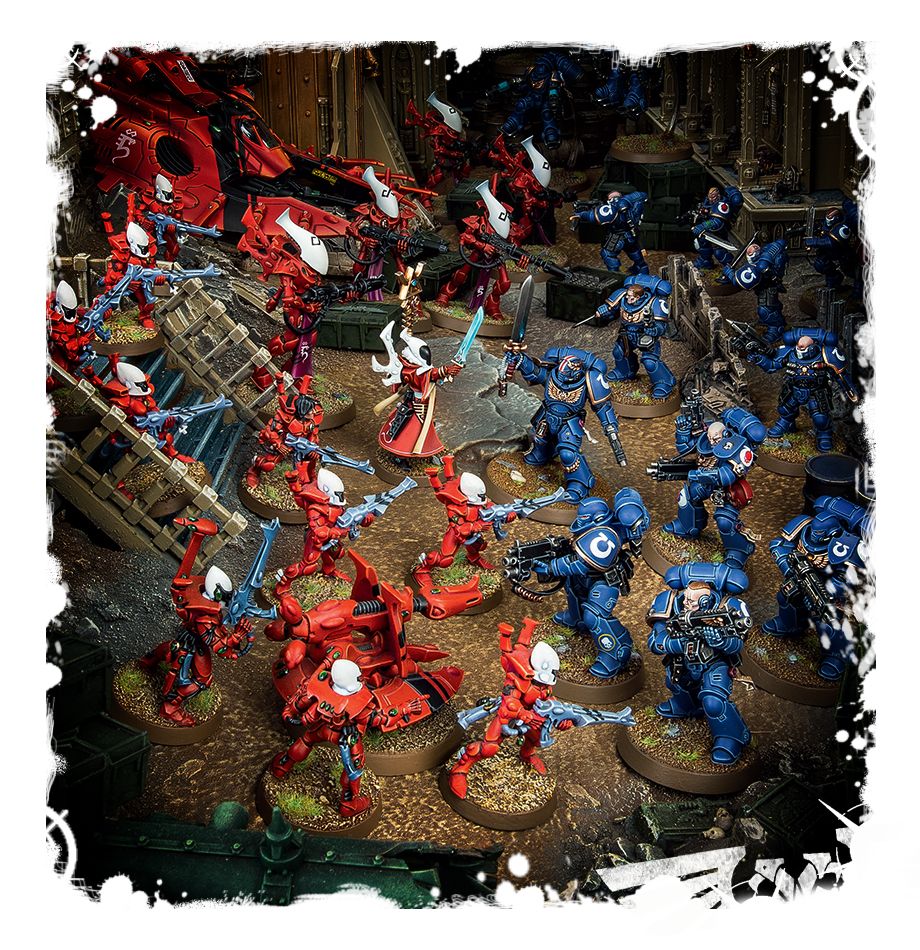 Wake The Dead is a solid value and if you are interested in one or both of these armies, it is a good purchase. The new Spiritseer and Lieutenant model are neat and I'm personally glad to see the get some attention. We don't have word on if those might eventually become separate clam-packs at this point but as of now, that's the only place to get those new models.
The new starter set will be available for Pre-Order this weekend – so start making noise if you want Wake The Dead!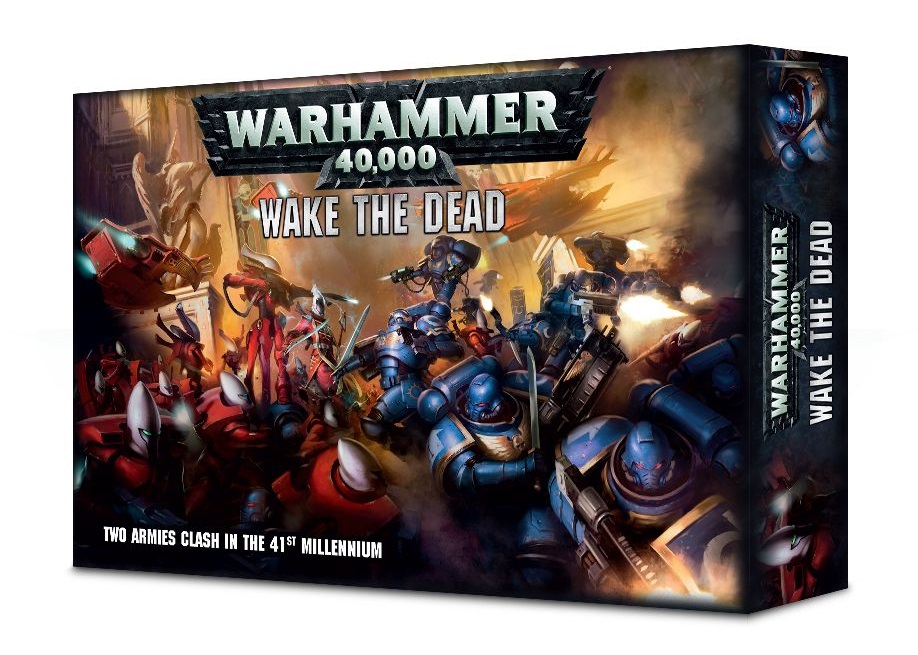 Aeldari vs Astartes – Place your bets!