Age Of Sigmar: New Nightvault Pics Show Off What's In The Box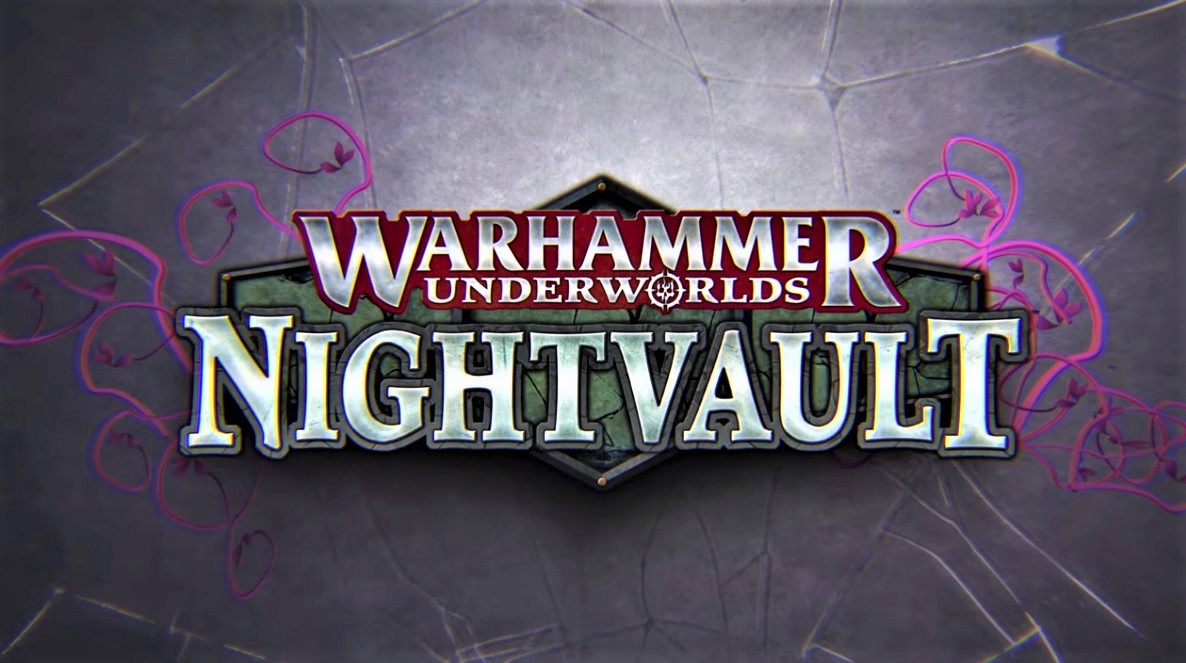 Come take a look at Nightvault all set up and ready to be played, courtesy of the internet. Underworlds is expanding in interesting ways.
That's right folks, let's venture back into, Warhammer Underworlds. This time we dive into the Nightvault, where there's more terrain, it looks like, and new ways to interact with it. Let's take a look, courtesy of Tower Games on Twitter.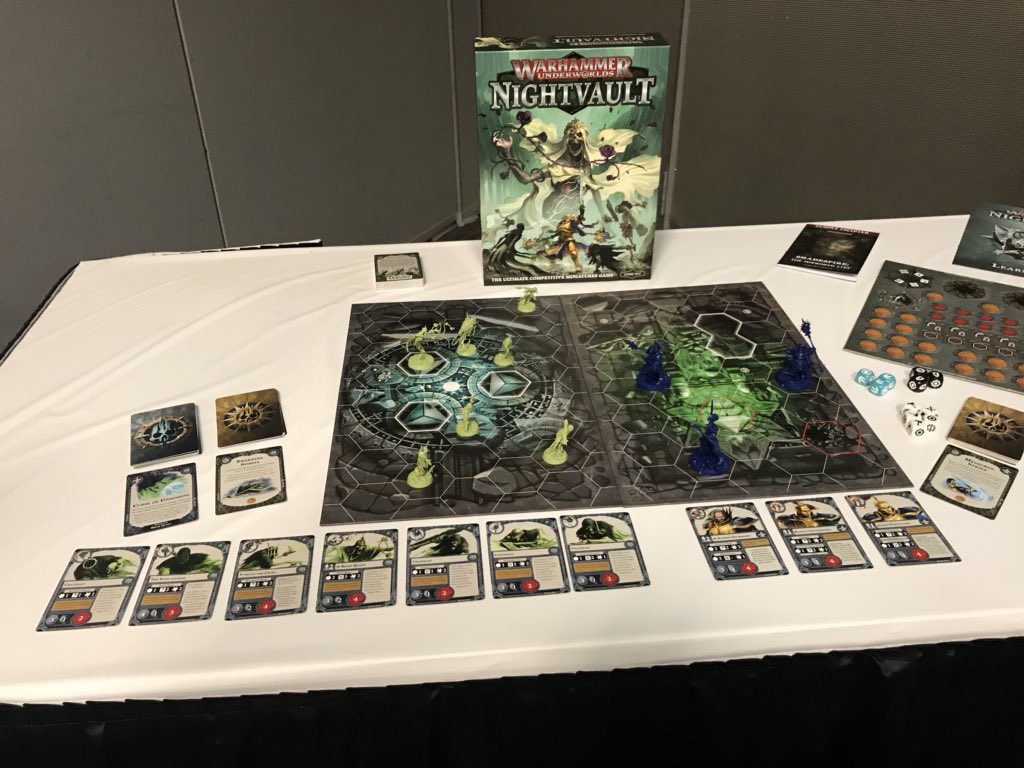 There's the pieces of the board all laid out. You can see the strange pyramids of the Nighvault and the new Night Haunt and Sacrosanct Stormcasts lining up to do battle. Ghosts and Lightning Wizards, duking it out over strange green glows and other necrotic things that are almost certainly completely healthy and nothing to worry about.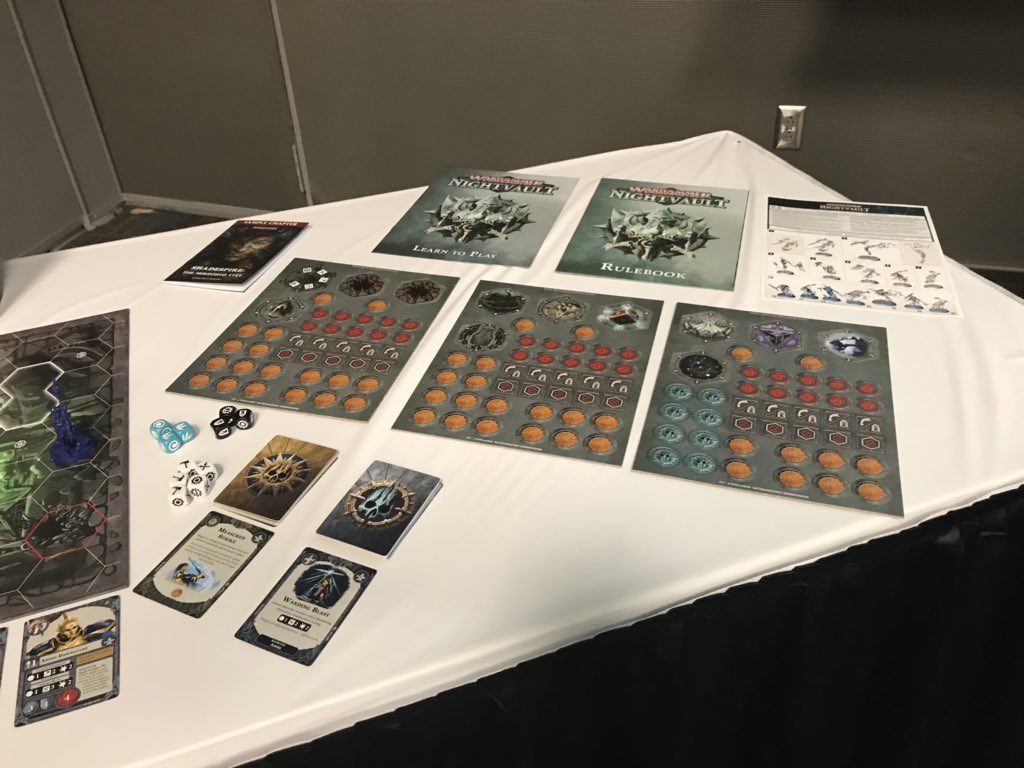 Then we also have a look at the tokens and the pieces you'll set up. You can see a few Stormcast tactics there, Warding Blast and Measured Strike look interesting, but you can also find a lot of terrain and objective tokens that'll change up the way you play the game. Looks like a couple of grim statues and yawning pits. And there's a floating cube it seems as well–we'll have to see what all of these do, but for now, that's Warhammer Underworlds: Nightvault.
What faction will you take into the Nightvault?