An image of two upcoming Warbands for the imminent Nightvault have been spotted.  Take a look:
Look who the next two denizens of the Doomed city of Shadespire are:
— stephen rose (@stephenrose) September 19, 2018
Taking a look at the image gives us better view of what's going on: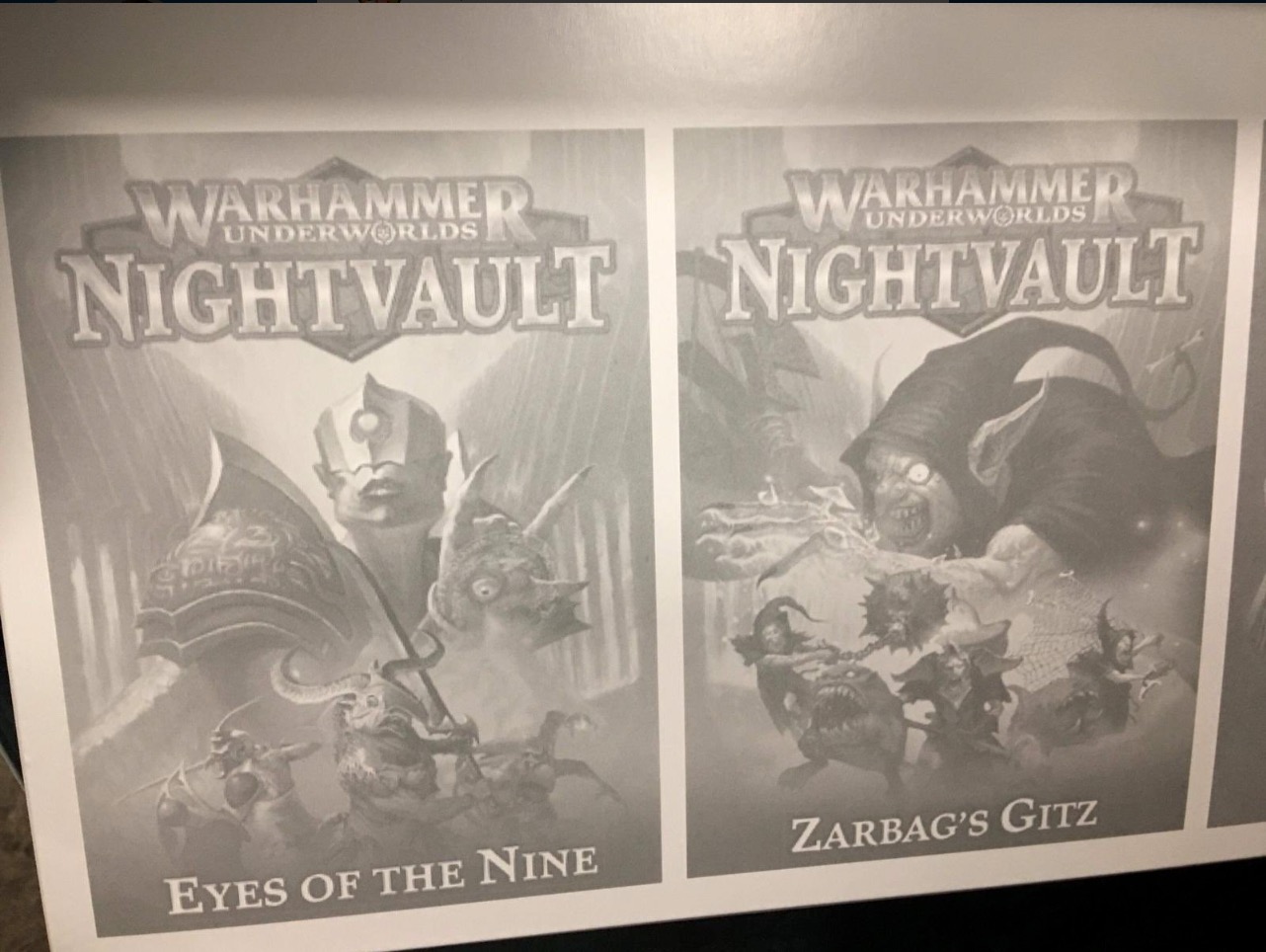 ENHANCE!
Now let's run it through the "enhance-ifier"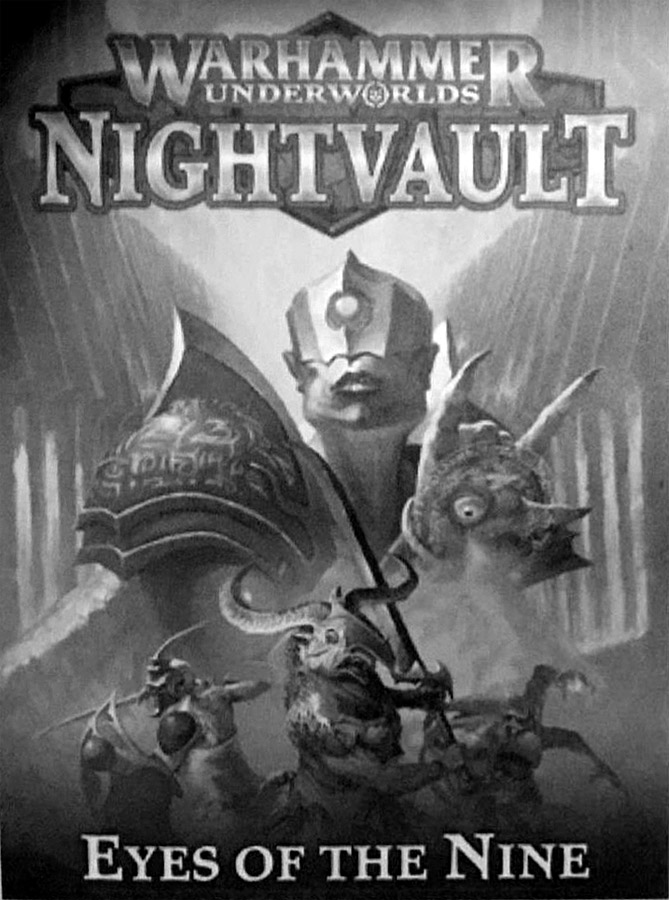 Eyes of the Nine – clearly a Disciples of Tzeentch warband.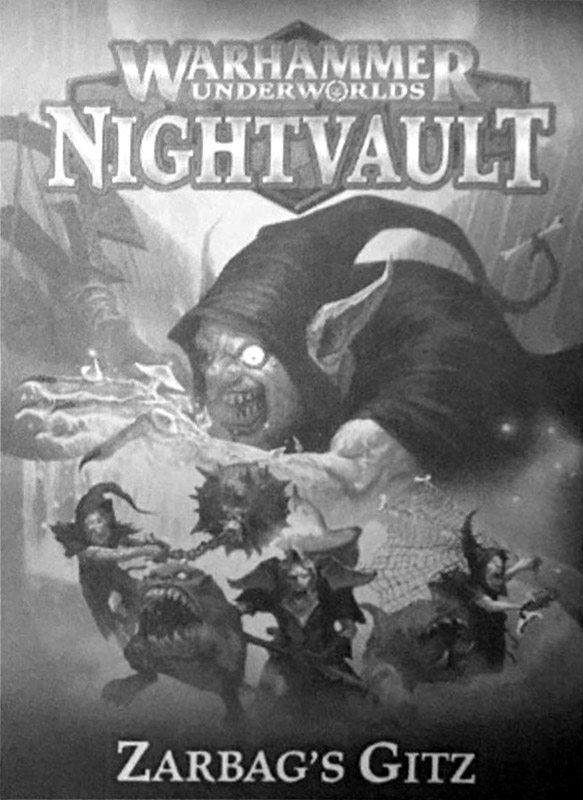 Zarbag's Gitz – Moonclan Grots
Fitting with the these of Nightvault – both of these Warbands look like they emphasize magic. No word on schedule or anything else regarding these right now.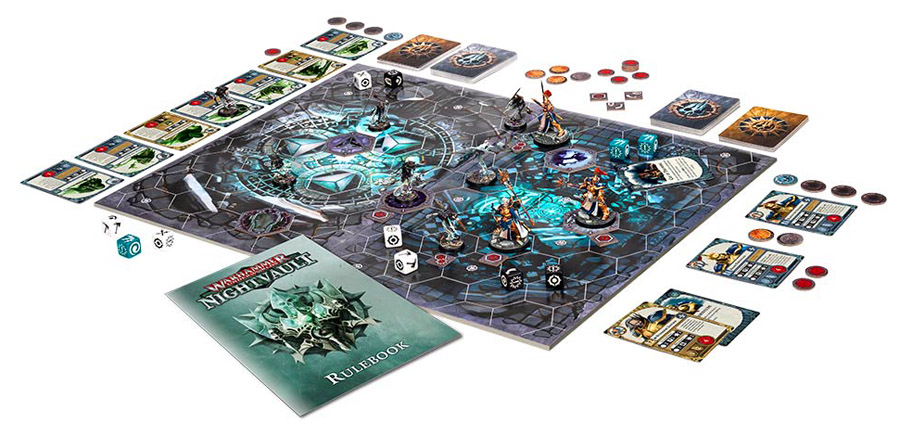 ~Enjoy!