CoreBall Brings Zero Gravity Action To The Tabletop – Exclusive Look At New Game


We've got an exclusive preview of a new sci-fi miniatures game, CoreBall, a game of zero gravity competition set in an ever-changing arena. Steal the ball, hack your opponents, collide with asteroids, all this and more in CoreBall.
CoreBall is a sci-fi game that puts players in control of a team of flying sportsbeings, in a race to try and take hold of a floating ball while trying to take into account movement in both time and space, dealing with an arena that is constantly changing. In this game, you won't just be battling the other players, your foe will be inertia itself, which can send your flyers…er…flying straight off of the table edge if you aren't careful. So grab your astronaut ice cream, suit up, and strap in as we take you inside the action-packed, zero-gravity world of CoreBall.
via Burning Games/Big Child Creatives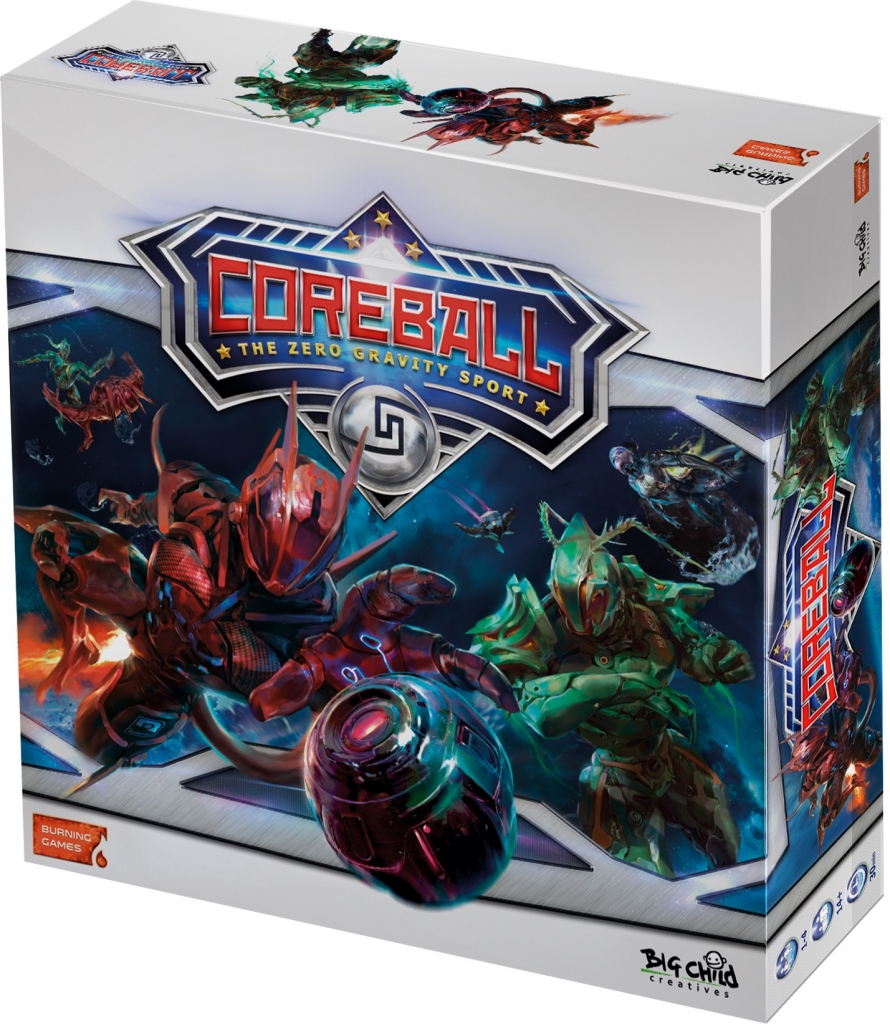 CoreBall is a science fiction miniatures board game for 2-4 players developed by Burning Games and Big Child Creatives where players will grapple, push, hack and steal their ways to victory on an ever-changing floating board. It will launch on Kickstarter next November 13th. CoreBall pits two to four players in a strategic match for the control of the ball while they avoid asteroids and other space hazards. Each player controls a unique team of flyers formed by a mixture of named characters and mercenaries to shape the ultimate strategy.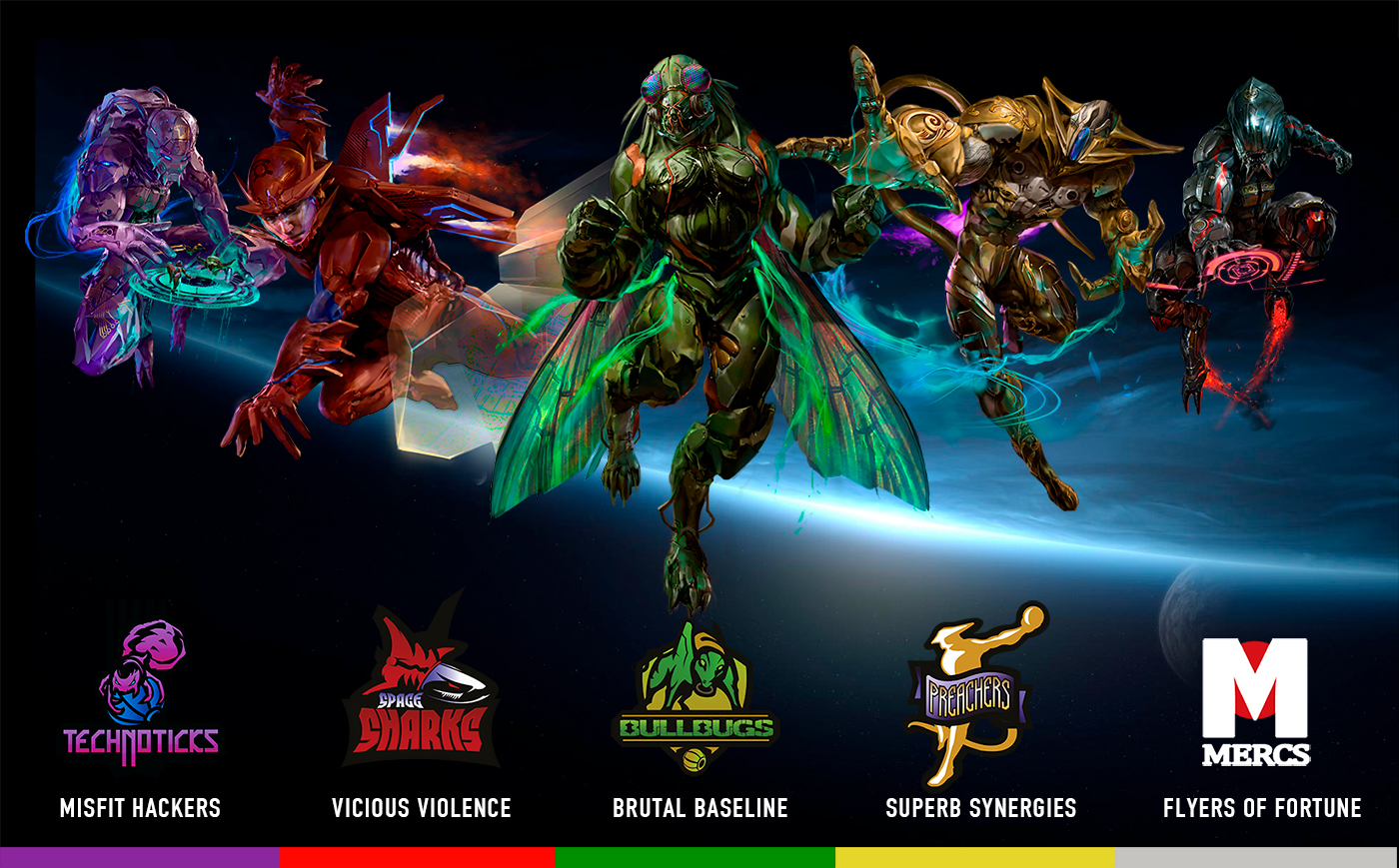 Matches take place in a 4×4 grid that changes every round, forcing players to think on their feet and adapt their strategies on the go! Additionally, each round flyers will accumulate inertia; at the end of the round, they'll have to move as many squares as inertia they have. They may be forced to end up in a dangerous square!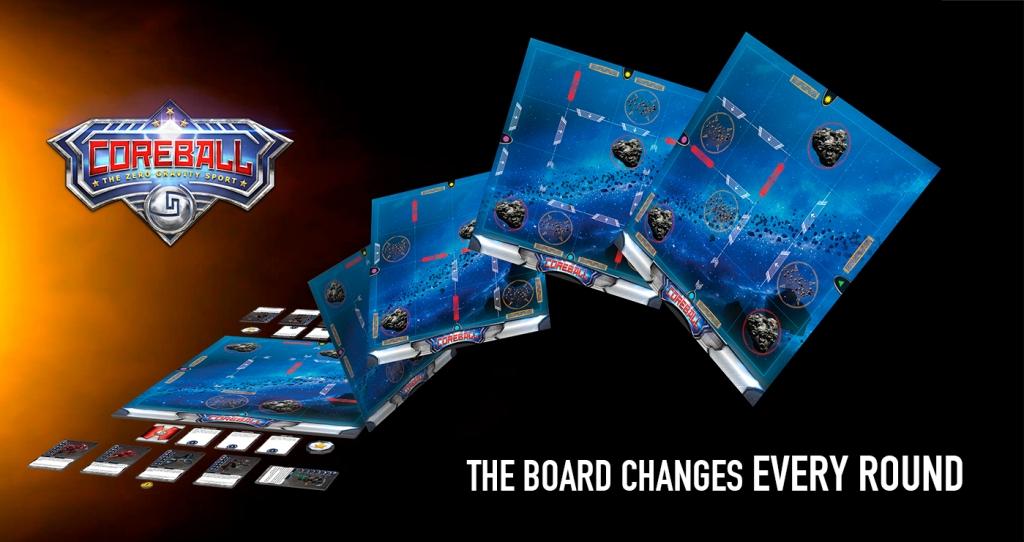 Big Child Creatives is one of the leading miniature studios in the world, and this game shows it. All the flyers don striking flying poses, enhancing the authenticity and flair of the game. Burning Games has a long and extensive experience in board game and RPG Kickstarters, having successfully funded and delivered 5 projects, including the critically acclaimed FAITH: The Sci-Fi RPG series.
This game looks like there's a lot to offer. It takes the 'combat sport' genre in a cool new direction with the ever-changing board. You can see from the cards laid out that there's a lot going on here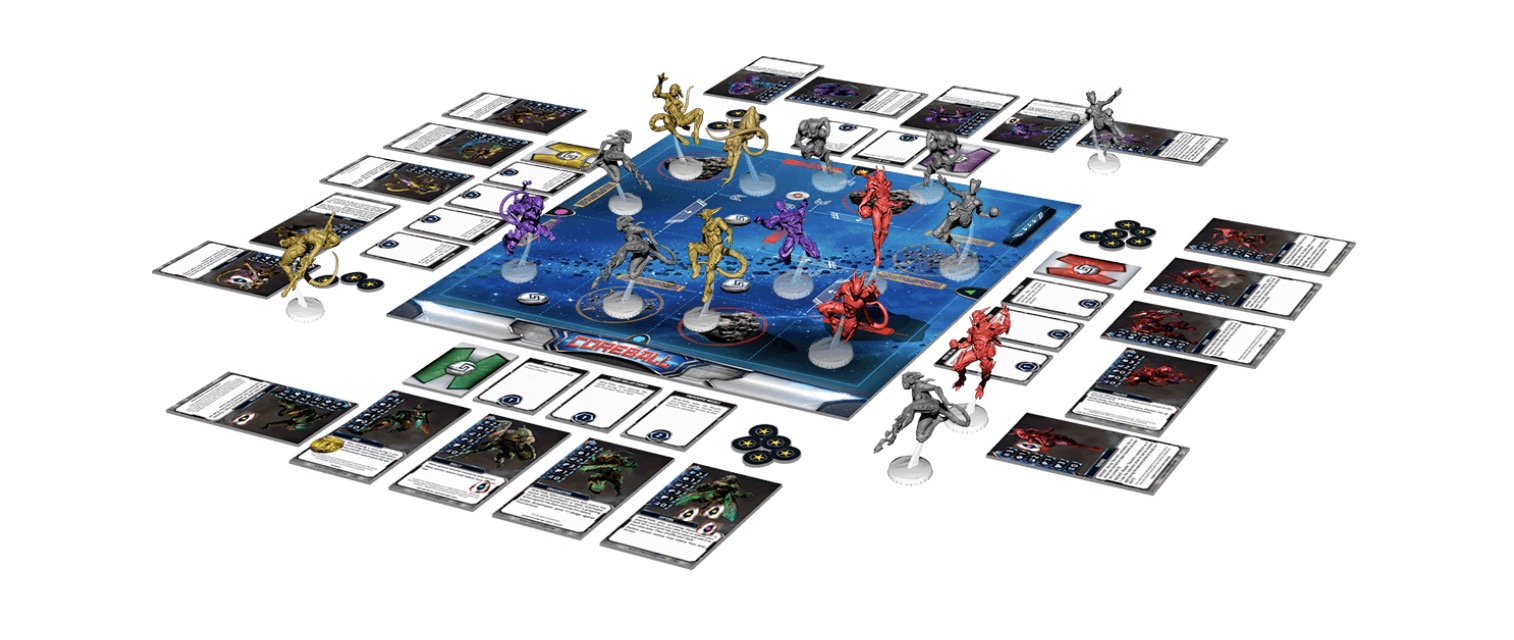 Subscribe to our newsletter!
Get Tabletop, RPG & Pop Culture news delivered directly to your inbox.
You'll have to contend with the way your flyers slide around the 4×4 grid. It's a super tight arena, made a little more dynamic by the fact that it twists around every turn. From the look of the way the cards are set up, you've got one for each teammate out there, and you turn your cards sideways to represent models not being on the board–we don't really get a look at what's on the cards, but there's some amazing looking minis and tokens and more awaiting you in this set.
The game hits Kickstarter on November 13th, and we'll keep you up to date as the game progresses. In the meantime, enjoy this sneak preview, and happy gaming.
Now all we need is an F-Zero Gravity game…