There's also a captured spacefaring pirate ship. So much spelljamming goodness awaits–and even if you don't like Spelljammer, for whatever reason, there's still a secret preview of one of the higher-level floors.
Chris "Dungeon Master to the Stars" Perkins released a sneak preview of the upcoming Waterdeep: Dungeon of the Mad Mage this last week, showing off a snippet of a page from the 19th level of Undermountain, the legendary Megadungeon buried beneath the city of Waterdeep. But besides just offering a look inside Undermountain–it gives us a taste of a much wider world. One full of spelljammers, space pirates, mind flayers and hamsters. Take a look.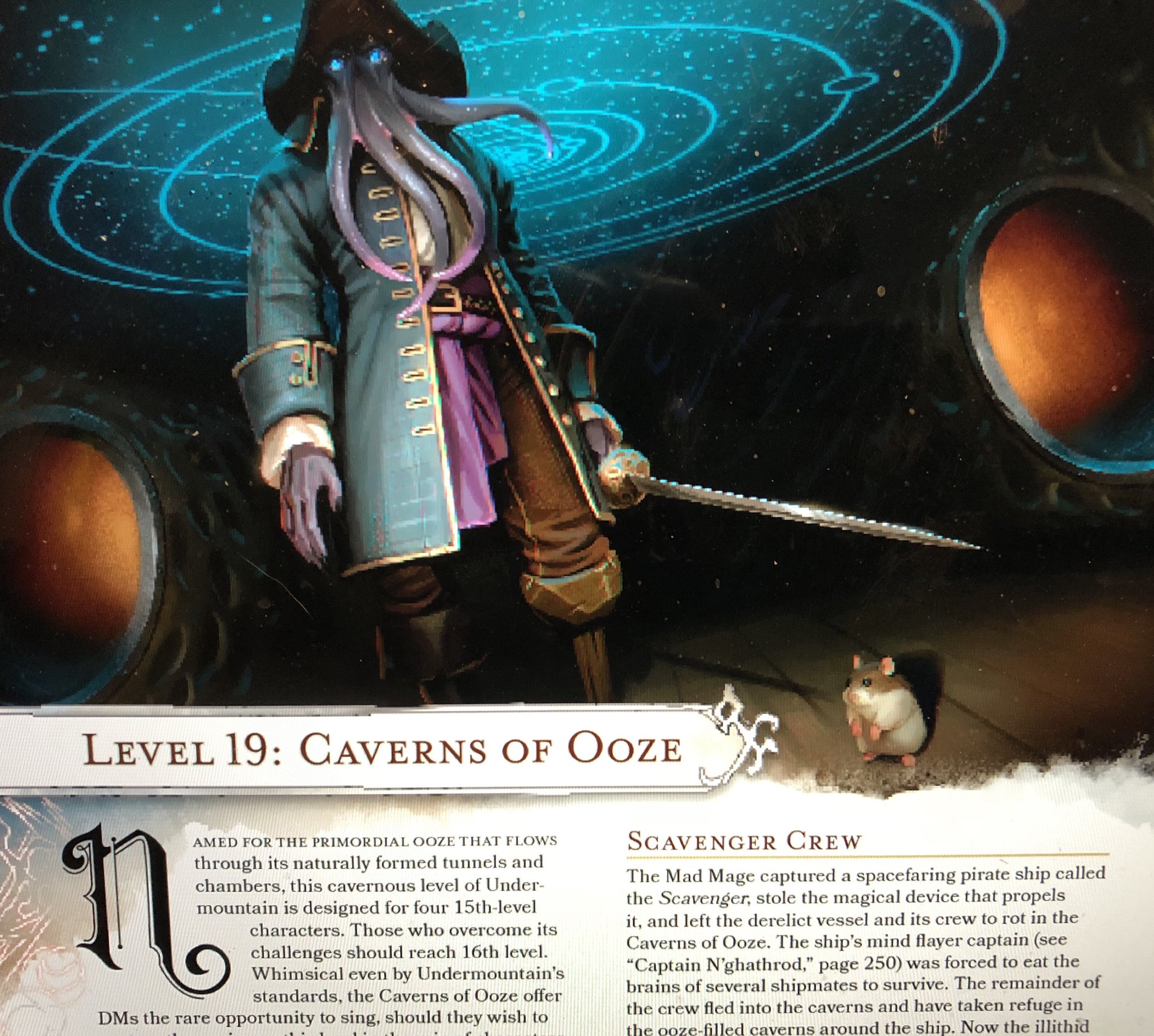 The Caverns of Ooze are covered in primordial ooze, which is always a fun time. The thing that interests me is the phrase "Whimsical even by Undermountain's standards, the Caverns of Ooze offer DMs the rare opportunity to sing should they wish to" which is perfect for any DM who understands that musical episodes can be the best episodes. But also the real gem is in the second paragraph which features the Scavenger, a captured spacefaring pirate ship propelled by a "magical device" which is in the hands of Halaster. Now Captain N'ghathrod is one of the creatures in the dungeon, and I would be willing to bet you money that the magical device shows up elsewhere in the dungeon.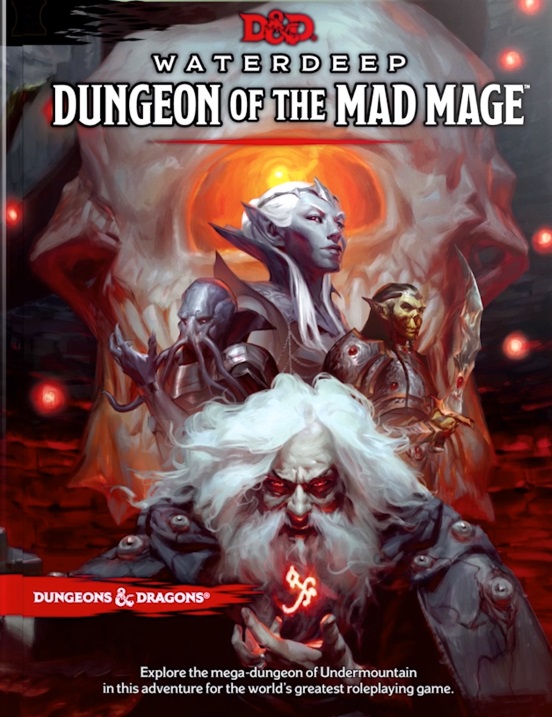 Even if it's not officially in there, there's no way you put a space pirate ship in a dungeon and don't have some way of salvaging it for crazy space pirate adventures. Heck, maybe that's how you start a campaign. At any rate–it's good to see more and more Spelljammer making its way into Dungeons and Dragons. So many offhand mentions and teases, maybe one day we'll see a book like the Spelljammer's Guide to the Cosmos, Wayfinder's Guide style.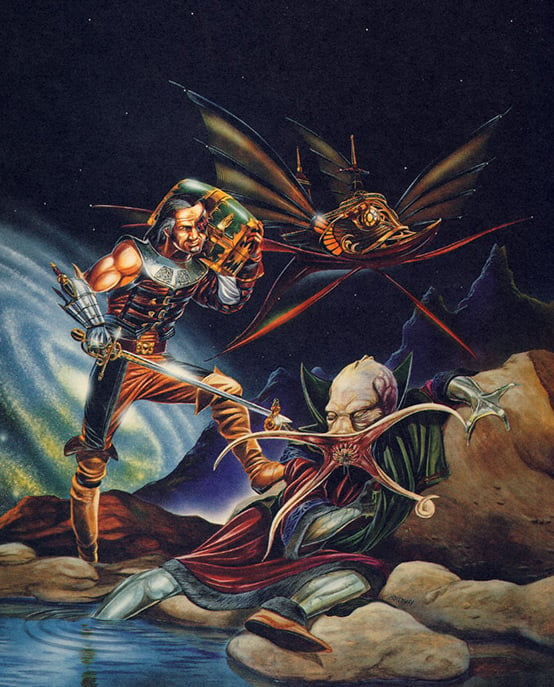 Dungeon of the Mad Mage is out in November from Wizards of the Coast.
Happy Adventuring!