FFG: Arkham Nights – Tickets Now Available

Fans of the Arkham Horror Files, this event is for YOU. Get your tickets to two days of horror and madness at the Fantasy Flight Games Center in Roseville, Minnesota!
On October 19th and 20th, Fantasy Flight Games is hosting the Arkham Nights event at their Games Center and it's promises to be a fun filled weekend for all thinks Arkham Horror!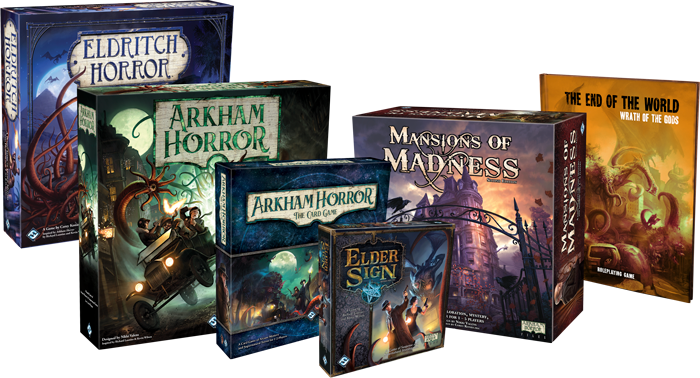 This bone-chilling two-day event is the ultimate destination for seekers after horror, offering participants the chance to play demos, receive exclusive gifts, and meet the masters of madness who bring the Arkham Horror Files games to life. At Arkham Nights 2018, you can celebrate Lovecraftian horror in all its forms, as the event will feature both classic games and new adventures. Here, you'll have the chance to experience demos and playthroughs of Eldritch Horror, Elder Sign, Mansions of Madness, Arkham Horror: The Card Game, End of the World: Wrath of the Gods, and have a chance to look beyond the veil with previews of the highly anticipated Arkham Horror Third Edition!
So Many Events – Two Days To Do Them
For starters, the second part of the Guardians of the Abyss – a stand alone adventure for Arkham Horror: The Card Game – will be played at Arkham Nights for the first time. Not only that, depending on how well (or poorly) the players do, the events that unfold will usher in one of three new basic weaknesses to the game. Players who attended the GenCon event set the stage and now the Arkham Nights players are finishing the story. How will this one end-up? I guess we'll all learn the consequences soon enough..
There will also be special "Play with the designer" events at Arkham Nights. Richard Launius (the original designer of Arkham Horror) will be at the event. As well as designers of Arkham Horror: The Card Game – Matt Newman and Nate French. Who knows who else will show up and who you'll be able to rub elbows with. You might even find yourself playing first edition Arkham Horror with Richard Launius!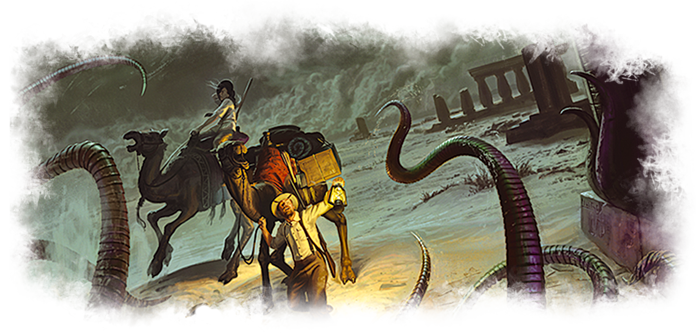 Also on Friday Night, seats will be raffled off to design a card for Arkham Horror: The Card Game. If you win, you'll be able to join Matt Newman and Nate French in a "Card Council" and you'll get to help design a card! Personally, this would be a dream come true for me. Not only do you get to peek behind the curtain of the design team, you get to help shape the game with your very own card – the only way to win is to be at the event. So if you want to have a shot at making a card you've got to be there!

All of the attendees will also receive a gift bag just for showing up. All of the loot is Lovecraftian themed (naturally).
Subscribe to our newsletter!
Get Tabletop, RPG & Pop Culture news delivered directly to your inbox.
You will gain an exclusive 6" by 9" black velveteen bag, emblazoned with an eldritch emblem, as well as a collection of acrylic health and sanity tokens, a set of Arkham-themed dice, a preview character from Arkham Horror Third Edition and one from Elder Sign, along with a deck box and a copy of The Night's Usurper Scenario Pack for Arkham Horror: The Card Game before its wide release.
Color me jealous! I'd love to get one of those gift bags. FFG has done such a good job of keeping the look of the Arkham Horror Files games in line with themselves that you could use the dice and tokens for most of the games. Getting your hands on the scenario for Arkham Horror: The Card Game along with the deck box is also pretty great, too.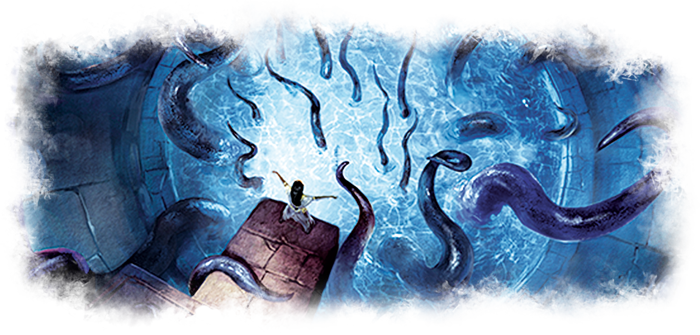 A sneak peek at Arkham Horror Third Edition, a crack at a new Arkham Horror: TCG scenario that will have ripple effects, a chance to play ALL THE GAMES along side of the designers, and getting to hang out with a bunch of other Arkham Horror Files junkies? YES PLEASE! If you want to go, you can get a ticket HERE.
I might need to call in sick that weekend…Yeah, I feel a cough coming on. It's a month out? Yeah..it's a slowly building cough.