FFG: Fallout Gets A Fancy New Gamemat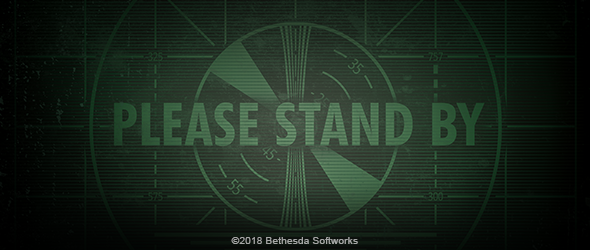 Fallout Fans and Board Game enthusiast, Fantasy Flight Games has a new piece of Vault-Tec to enhance your Post-Apocalyptic playing experience. Check out the new "Please Stand By" Gamemat.
Sometimes, it's the little things that make a big difference. If you've ever played Fallout: The Board Game then you're familiar with the map tiles and quest cards and all those wonderful extras. Have you ever thought, "man, it sure would be nice to have surface for me to put all this stuff that helped keep it all organized" – well you're in luck because Fantasy Flight Games thought so, too!
The Please Stand By Gamemat gives you the perfect canvas to create your own Wasteland, with plenty of space for you to set up your map tiles for a standard scenario or to expand into the new territory provided in the upcoming New Californiaexpansion. No matter what situation you find yourself in, the playmat draws you even deeper into the world of Fallout with the iconic "Please Stand By" imagery of the critically acclaimed video game series.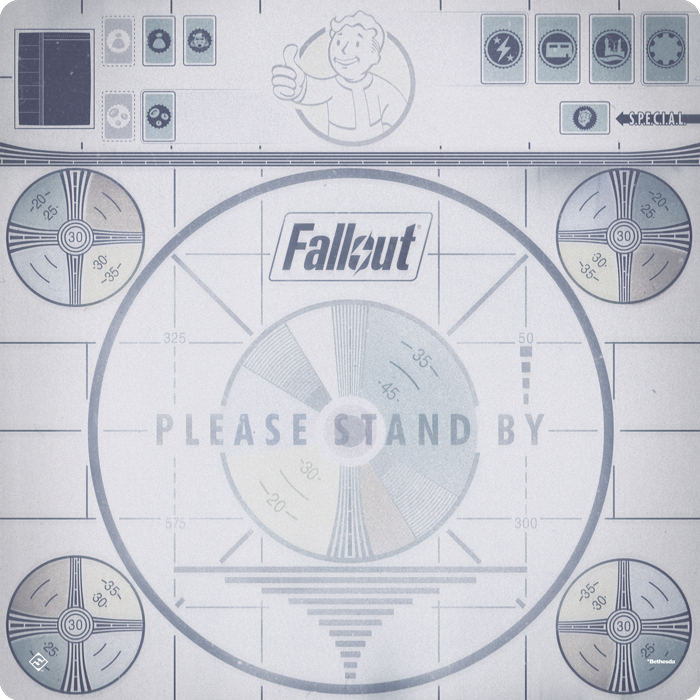 With the slip-resistance surface all your tiles should stick around and stay in place. Plus the Gamemat also has space for you to place all the quest cards, loot, and SPECIAL tokens you'll need to play. Is this necessary to play the game? I dunno – was it necessary to register for a spot in the Vaults before the Nuclear Apocalypse happened? Absolutely not! But it's a great extra and a great gift for those Fallout fans.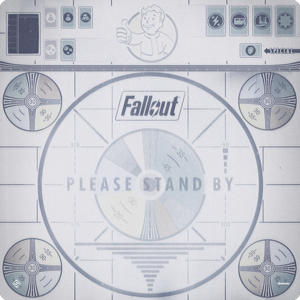 The Please Stand By Gamemat is up for Pre-order now. Don't get caught in the Nuclear Winter without one.