FFG: New Releases – Runewars Gets Two New Hero Expansions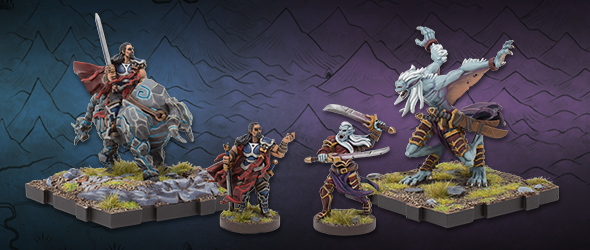 Two new heroes join the fray in Runewars. Baron Zachareth joins the Daqan Lords as Lord Vorun'thul musters forces with the Waiqar! Get ready for war on a whole new front!
Fantasy Flight Games' new releases this week focus on Runewars. Are you ready for new heroes to lead the charge?
Baron Zachareth Hero Expansion $24.95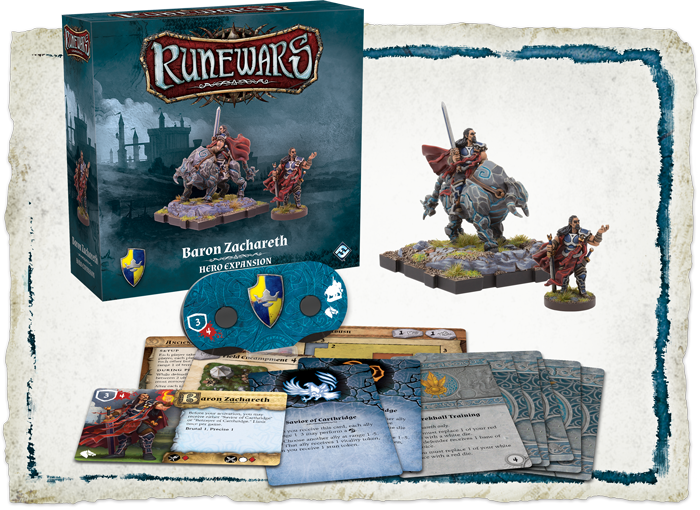 Defend the barony of Carthridge with the Baron Zachareth Hero Expansion for Runewars Miniatures Game! Ever since he first assumed power in suspicious circumstances, Baron Zachareth has been a devisive figure- some call him a hero, others a warmonger. But there are few who would deny that his skill with the blade and knowledge of runes and the arcane are unparralleled. With the ability to inspire his allies and intimidate, the Baron of Carthridge will defend Terrinoth no matter if the victories are bought with honor or with blood.
The Baron Zachareth Hero Expansion provides two unpainted figures, one command tool, six upgrade cards, two condition cards, a new objective and terrain card, as well as a collection of tokens including the new vitality token.
Lord Vorun'thul Hero Expansion $24.95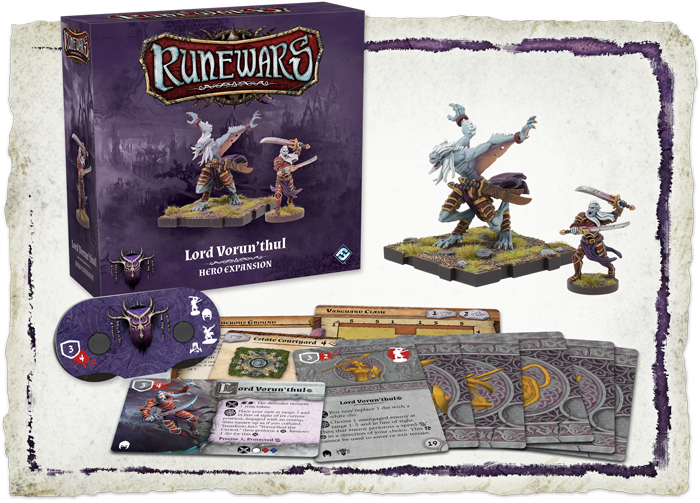 Expand Waiqar's army wih the Lord Vorun'thul Hero Expansion for Runewars Miniatures Game!
A once noble and stalwart knight, by pledging himself to Waiqar the undying Lord Vorun'thul transformed into a fearsome vampire. Witht his duality, Lord Vorun'thul is the first Runewars Miniatures Game character to transform mid-battle, alternating between his humanoid form, and the terrifying Vorun'thul the Cursed.
This means that Lord Vorun'thul enters battles with two different unit cards and will swap between both figures and unit cards as the battle progresses, always using the same command dial. Lord Vorun'thul is versatile and fearsome, and your opponents will never know what to expect from the once-honorable knight!
Subscribe to our newsletter!
Get Tabletop, RPG & Pop Culture news delivered directly to your inbox.
Vampires vs Runebeasts! The fight is ON!